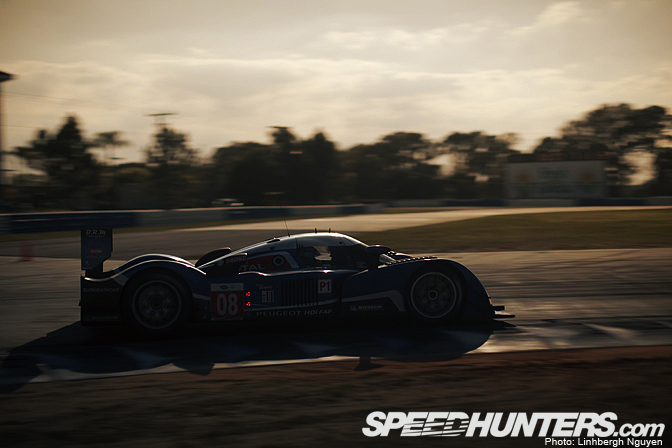 As we wrap up this month, it's rather ironic that I bring to you this final part of my 12 Hours of Sebring coverage with photos of a setting Florida sun. The whole spectacle of this 12 hour race completely caught me by
surprise. I woke in the predawn hours thinking of the long day that was ahead of me. In the blink of an eye, I was standing at Turn 7 on the race track witnessing a setting Florida sunset like I've never seen before.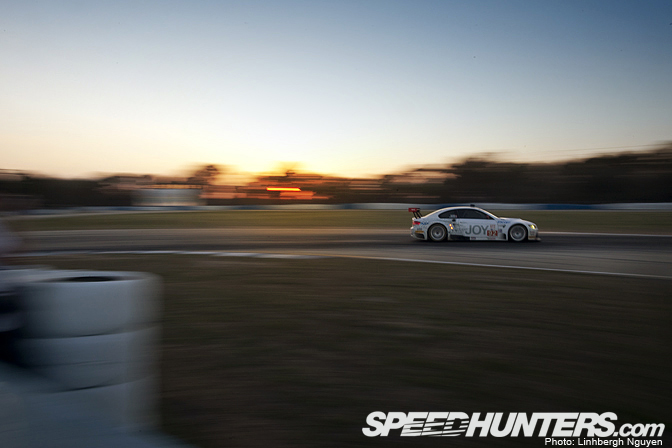 The race was going onto its eighth hour, and the backdrop for such a
sunset could not have been better: race cars of all shapes and sizes
were flying by with glowing disk brakes and an insane amount of exhaust
backfire. It was just a glorious feast of the senses.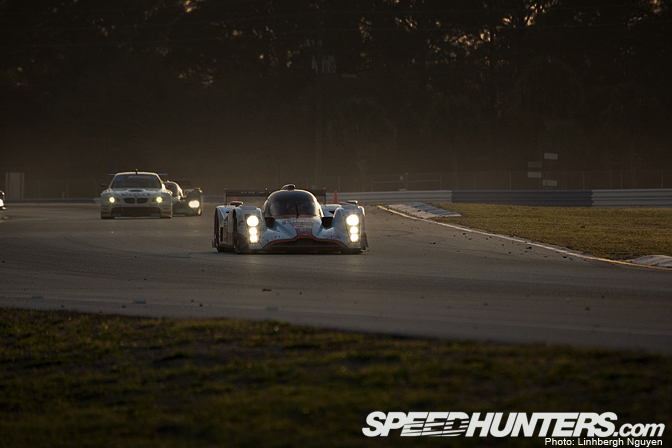 First, you would hear the cars coming down the straight, some howl, scream, or growl, and others are a symphony of heavenly music.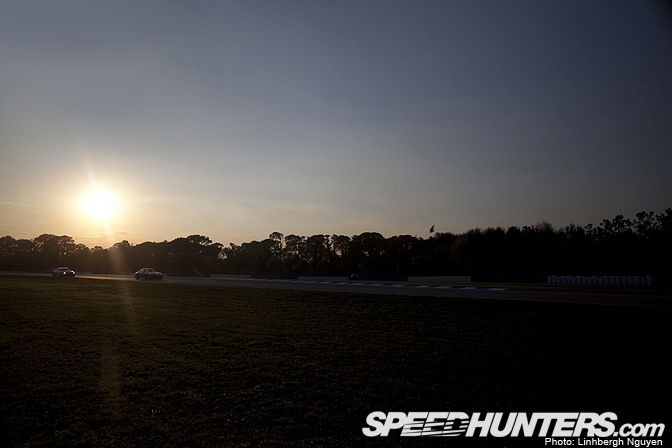 Your eyes then witness a setting gorgeous sun in the and also glance
at the beautiful passing race cars.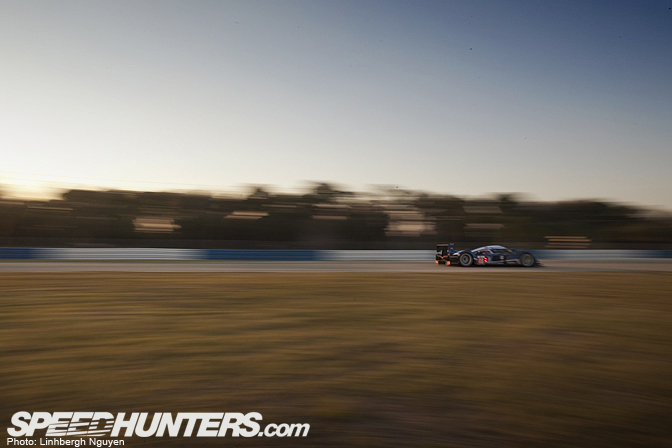 As they pass, you can
just smell the globs of unburnt race fuel. You breathe it all in. You
relish it.
The #3 Corvette drives past the Patron Highcroft Racing LMP2 on the outside…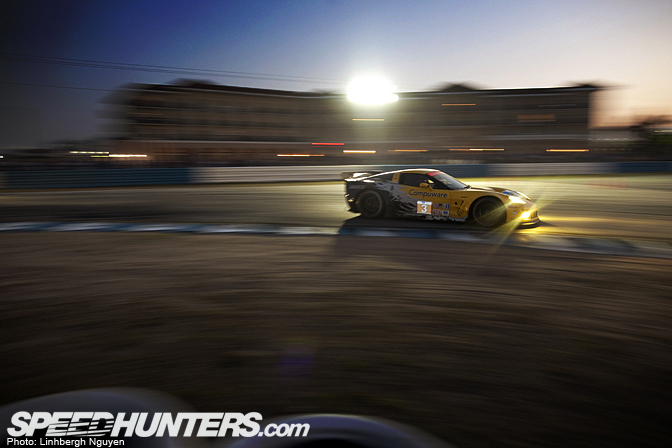 …plows through Turn 7…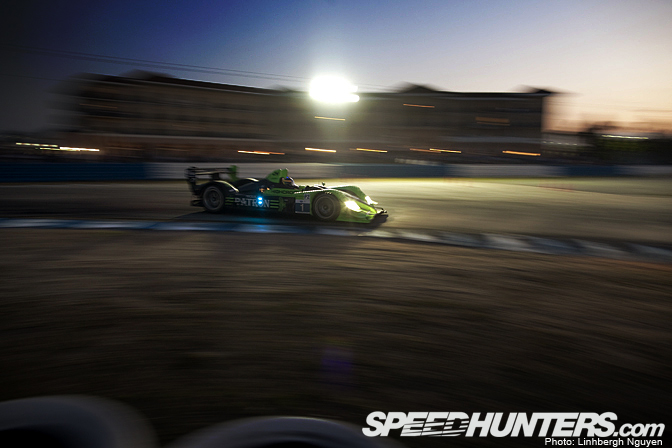 …with the #1 car not too far behind it.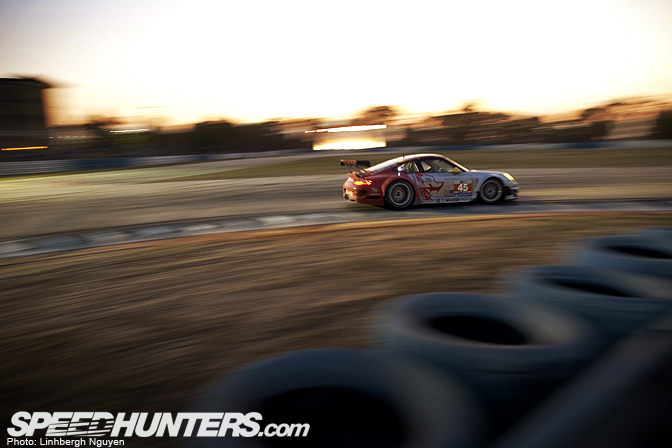 The Flying Lizard team looked to be in good form as the light faded.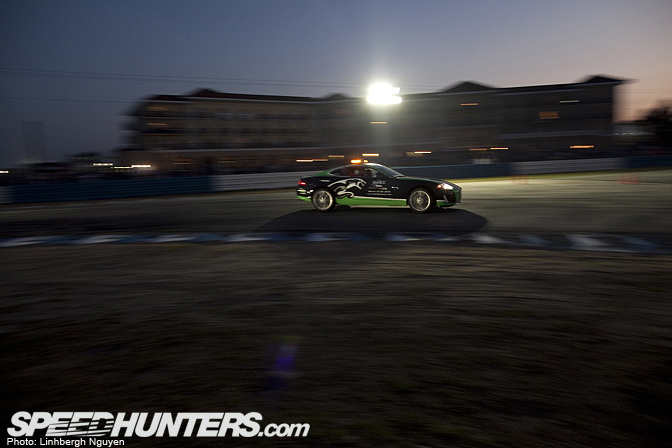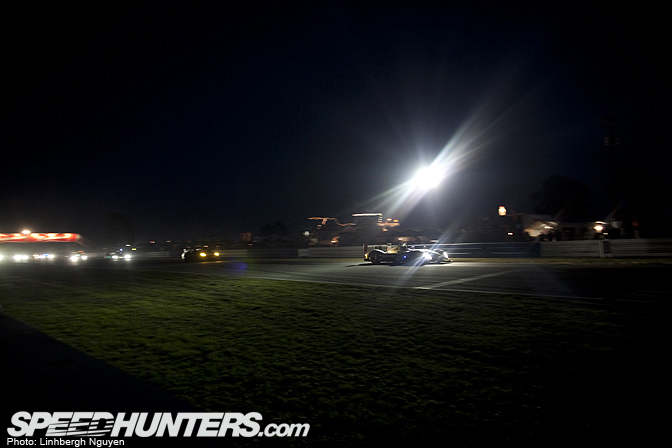 You can just feel the whole circuit wake up during the last few minutes of the race….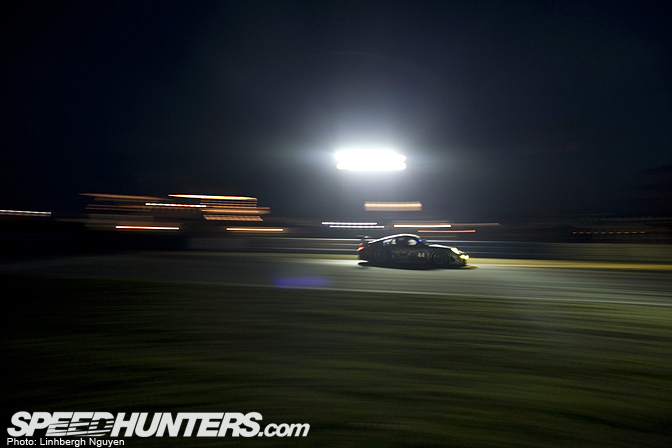 The Flying Lizard Motorsports #45 finished fourth and the #44 finished Fifth in GT2.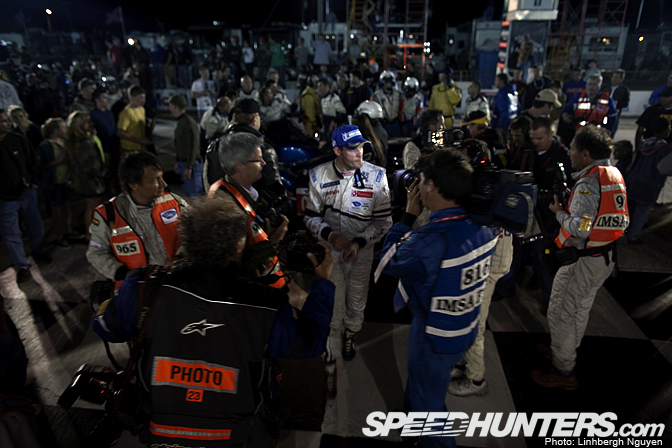 Peugeot, as we already know, finished first in the LMP1 class.
There are a few must-do things that all petrol heads must do in their lifetime. There's the Monaco Grand Prix, the 24 Hours of LeMans, Bonneville Speedweek, the Pikes Peak Hillclimb, and of course, the 12 hours of Sebring. It's a two day long party with twelve hours of racing thrown into the mix. It's quite an experience. Go, my dear petrol heads! 2011 is just around the corner if you think about it….
And oh, how I already miss it.
-Linhbergh