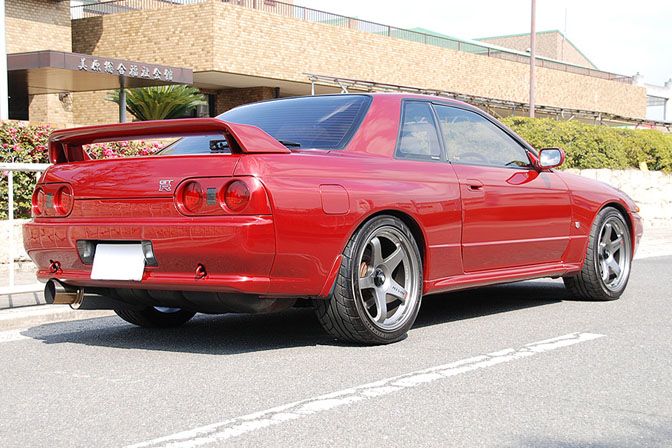 The Yahoo auction site is a great resource for car pictures. One of the companies that tries to sell their inventory there is Global Auto and they have an excellent photographer. He takes pictures from every angle of the car so the buyer knows what he is in for. This gives us a great opportunity to see all the gorgeous cars they have for sale.
They always have several heavily modified Skylines from all ages, but since today is March 2nd, we'll start with the R32. The one above is running on a set of Nismo LM GT4 and is otherwise fairly stock. This is your typical R32 that you will find on the auctions.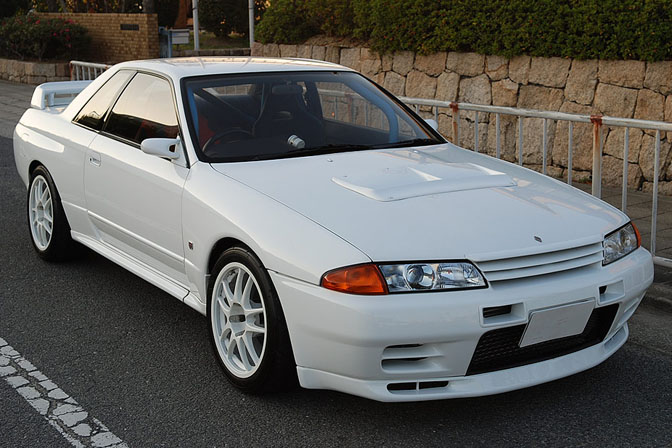 This more track oriented version is running on smaller wheels, they look like Work CR Kai but I'm not quite sure. The hood has been modified with a FM Aero piece to create more airflow through the engine bay.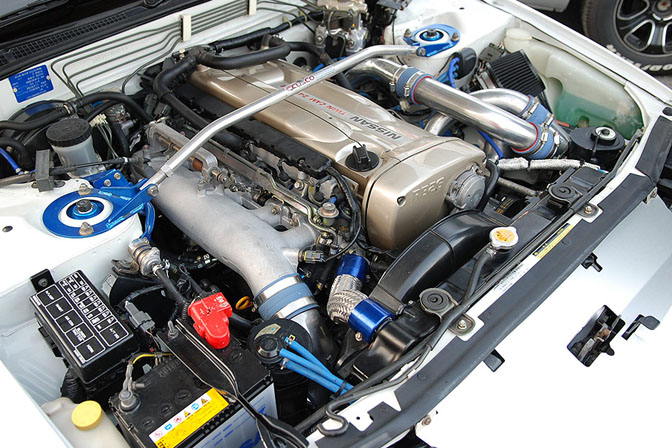 The engine is running close to 550ps thanks to its HKS gt2530 twin turbos. This engine has been made to be reliable and with maximum responsiveness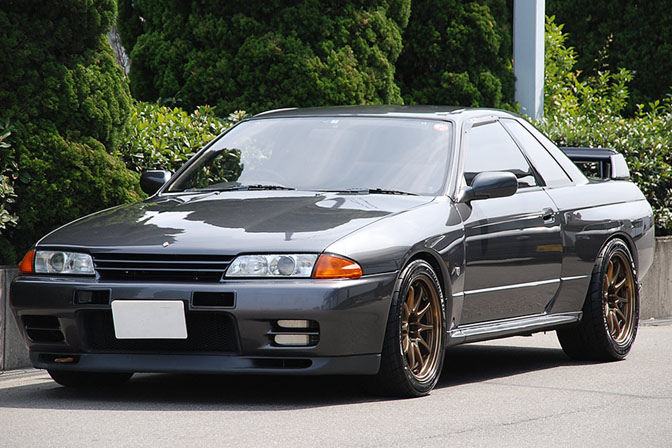 This next example has been made by HKS Kansai, again it looks quite modest from the outside. The wheels of choice are the Volk CE28n that matches the sedate exterior look.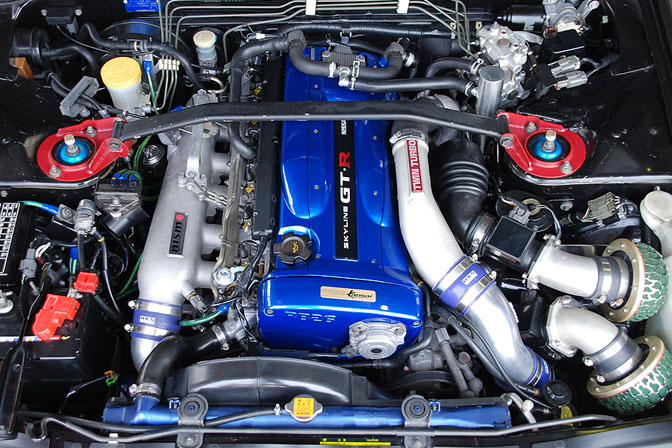 Inside the engine bay we can find a Nismo inlet plenum and HKS hardpipes with its signature green mushrooms. This engine has a milder tune and is capable of reaching 450ps.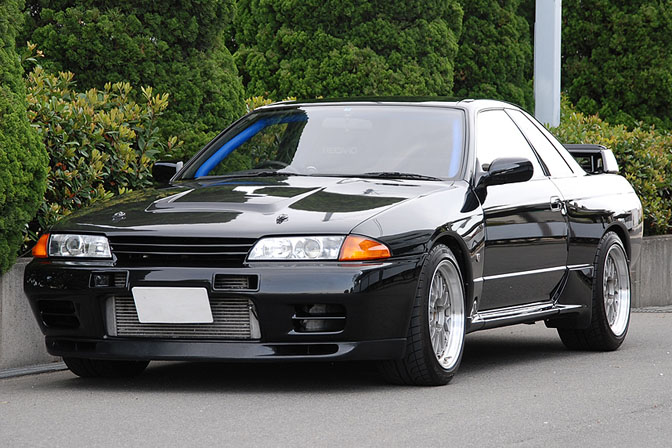 Black is beautiful as I always say, this time with BBS LM wheels. This version has a much larger intercooler for the engine that has been built by Mine's.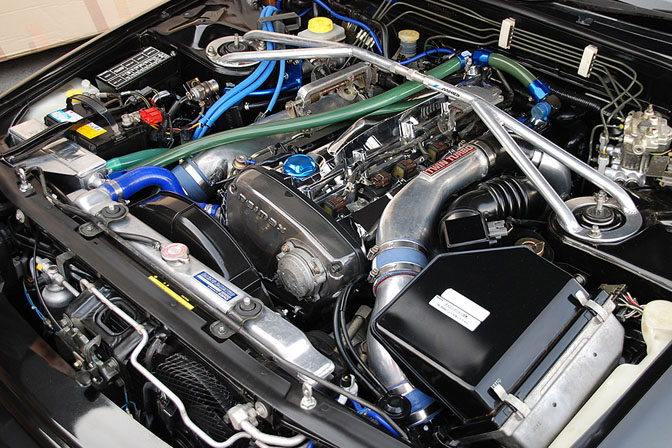 Under the hood we can find some tasty parts like the Reimax see through cover for the timing belt and the polished engine cover.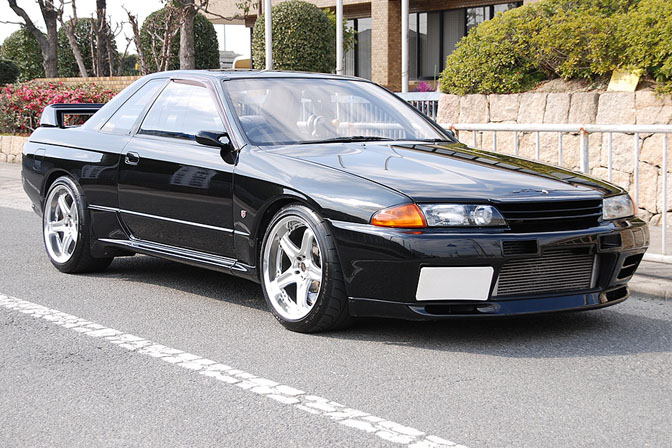 This R32 has been prepared by Top Secret, the 18" Volk GT-C wheels look spot on. These wheels were all the craze back in the day, but you don't see them anymore. They are wrapped in extra sticky Bridgestone RE-01 R tires.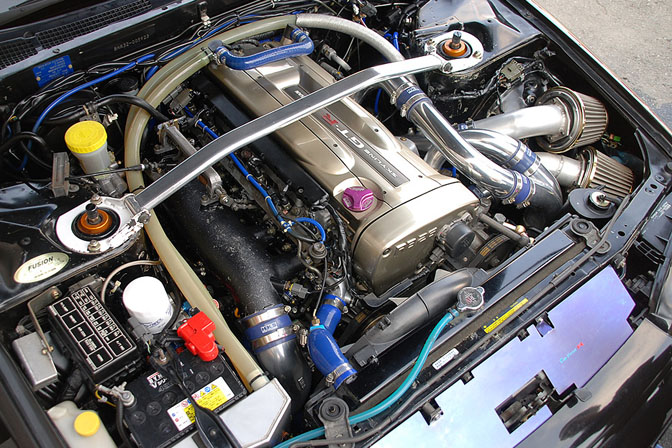 Not much to tell here, it all just looks very purposefull. I do know that this engine comes from a R34 NUR spec.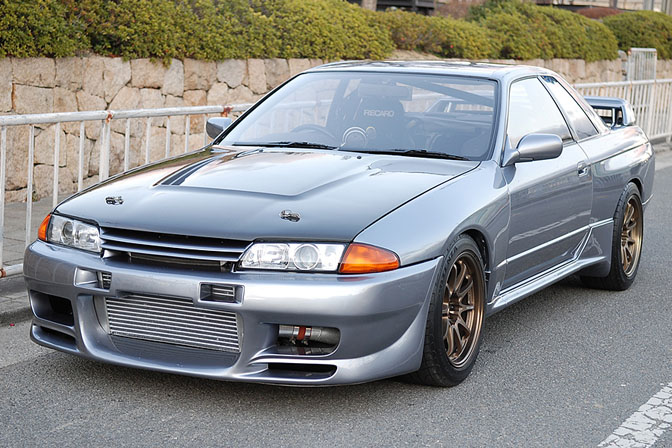 This next R32 has been made for the dragstrip. Again this car has a set of Volk CE28 wheels. Other bits include the carbon hood and the aftermarket bumper with a bigger front mouth to maximize the airflow towards that huge intercooler.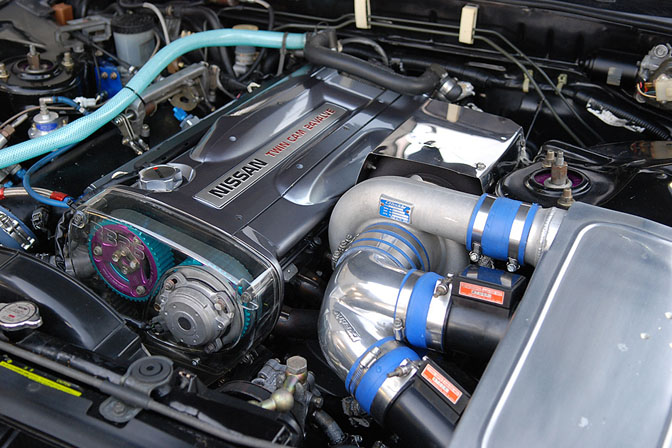 Here we have something different, the engine has been treated with a big single T88 turbo. Setups like these are perfect for big power and that will result in faster quarter mile times. I have driven a R32 with a T88 before and you never know when it hits but when it does your will smile from ear to ear.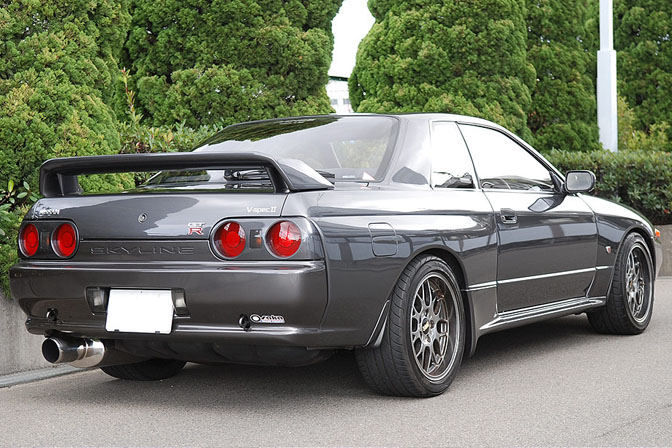 This R32 is one of the latest, it's a V spec II version that you won't find so easily anymore. These kind of gems are better left alone because they will fetch a lot of money. In the for sale advert they even photographed the complete underside, I can tell you that it looks immaculate.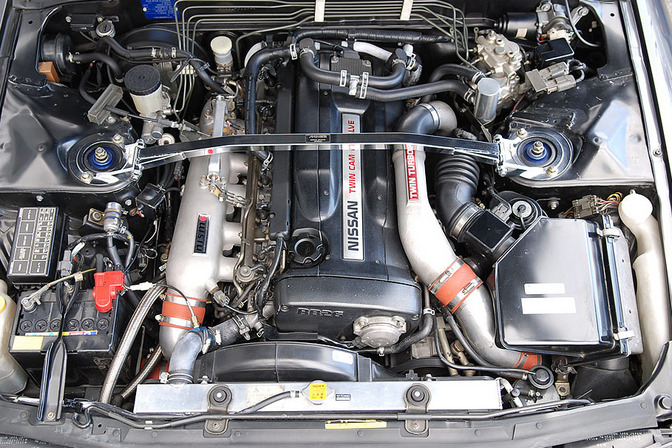 The engine has been treated with a Nismo inlet plenum and that's about it. But what more does it need?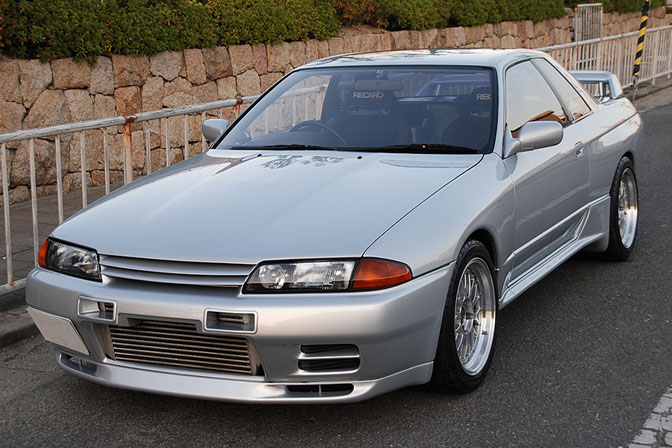 Another clean example with BBS LM wheels. This time Garage Saurus is responsible for the modifications.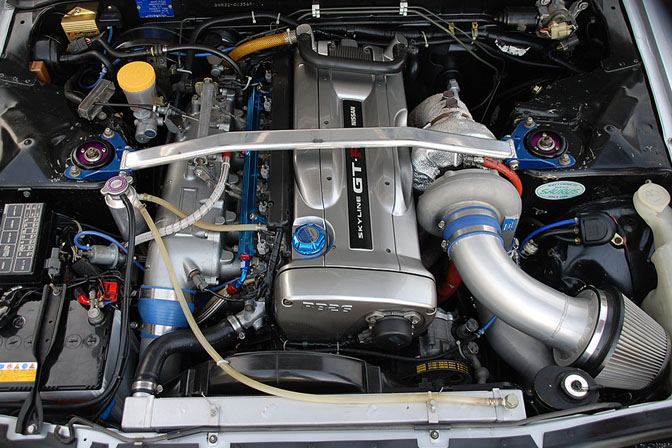 This engine packs a serious puchc with a Single T88 turbo conversion. The engine capacity has also been increased from 2.6 liter to 3.0 liter. Garage Saurus is an expert in engine building and knows all the ins and outs to make a fast quarter mile car.
That's it for this gallery, tomorrow I'll have some R33s to show you from Global Auto.
-Jeroen Willemsen