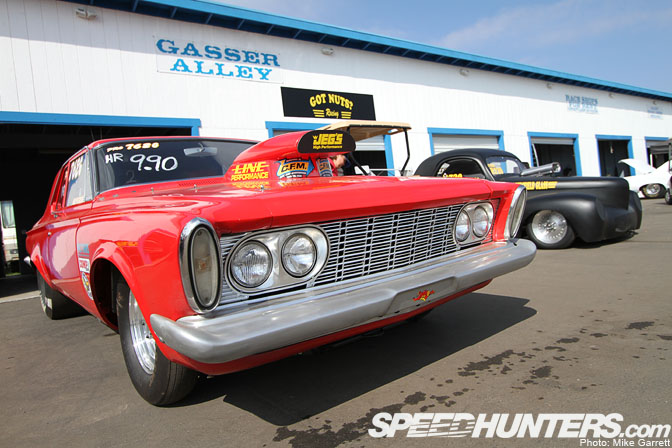 Moving right along, here's the second part of my trip to Famoso Raceway for the 2010 March Meet.
March has always seemed like the unofficial start of the racing season, and taking in this drag race culture was a fantastic way for me to kick off the 2010 season.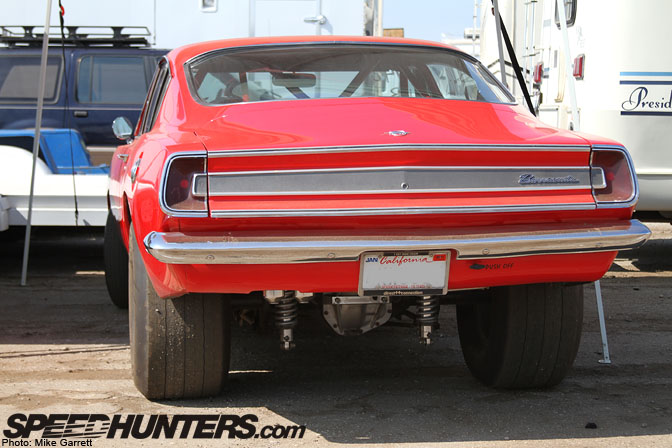 If you think stance is only about slammed ride height and stretched tires, think again. The stance on this Barracuda drag car is as mean as it gets.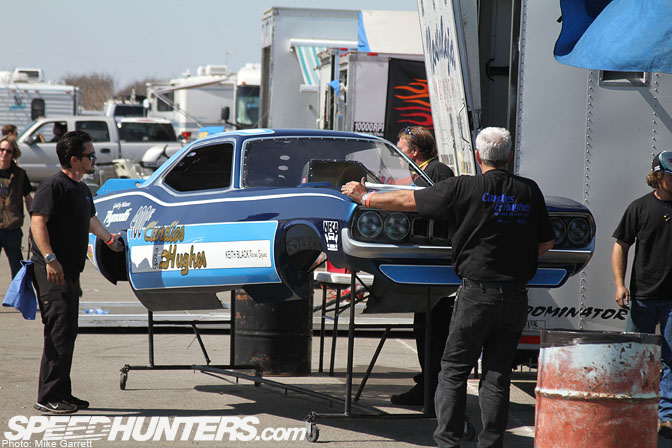 As I walked through the pits where the retro funny cars were being worked on, I kept likening these things to full size model kits.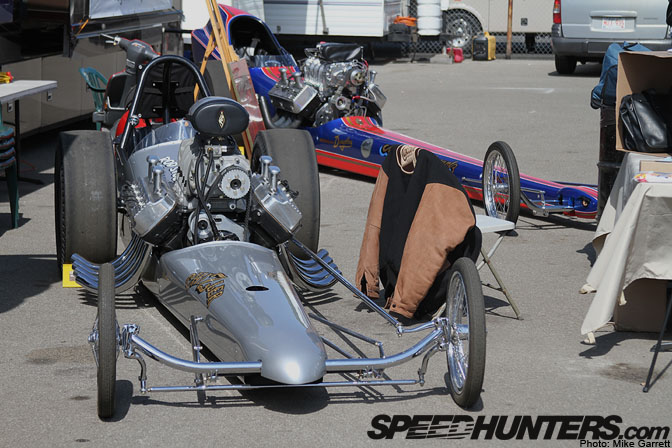 Just two of the many rail dragsters on hand. I'm trying to make a point to become more educated on these cars.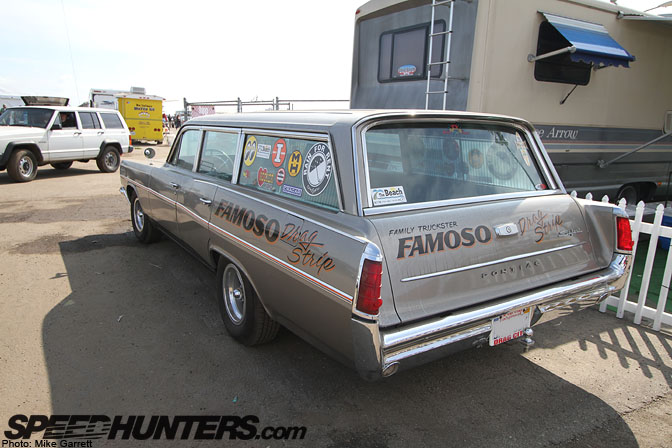 Here's one for the wagon lovers, the official Famoso Drag Strip Family Truckster. The big windows on wagons like these are ripe for sticker placement…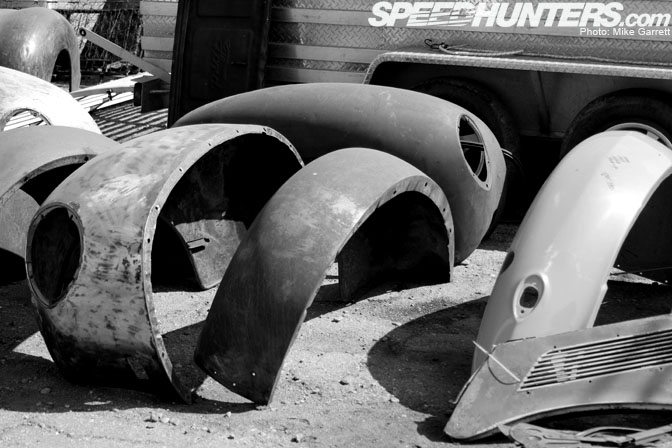 Another view from the swap meet. I have fond memories of attending old car swap meets with my dad, trying to learn the art of bargaining. This also reminds me that I need to take my camera out to one of the Pomona Swap Meets soon…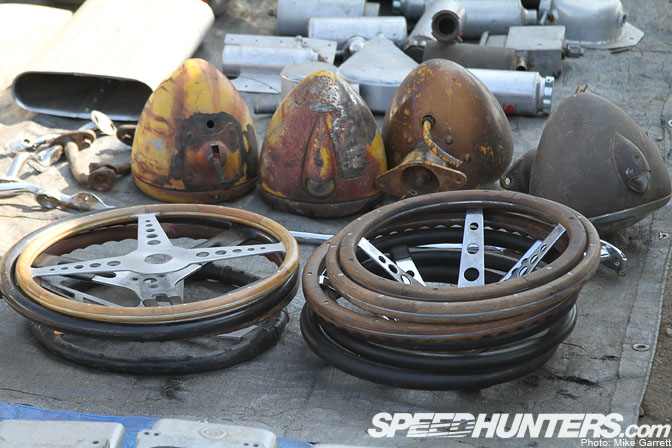 I was especially interested in this pile of old steering wheels.Take a sniff, you can smell the history.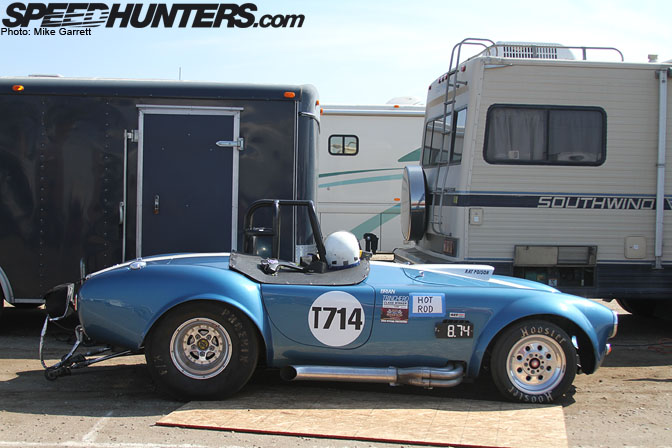 It's not too often you see a Cobra at the dragstrip. Something tells me it's not an original, but still cool nonetheless.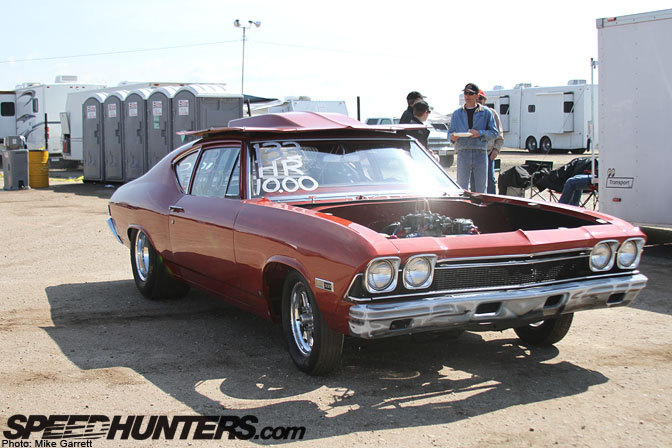 The retro gasser look is all the rage right now, but I'm still a fan of the more contemporary style drag cars like this Chevelle.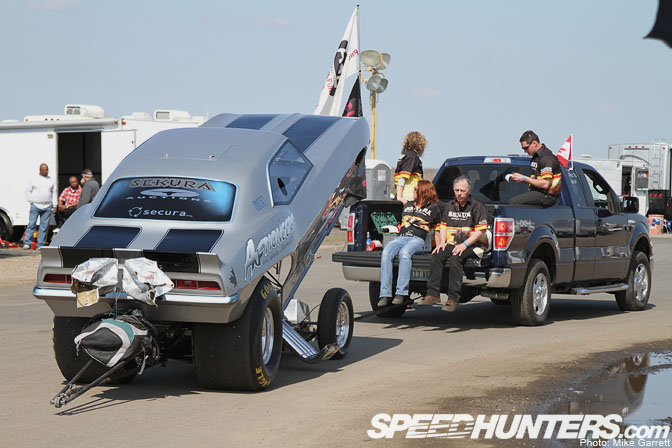 Since I drove the 2010 Camaro SS to this event, I can really relate to the driver of this funny car. OK, nevermind.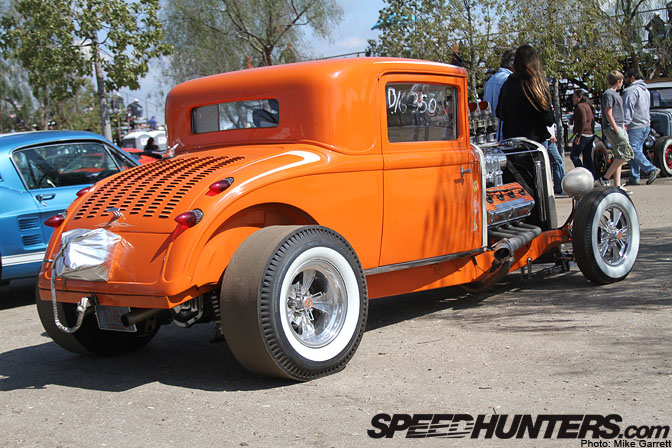 This stunning three-window coupe was found in the car show area, but it appears it was actually running on the track earlier in the weekend.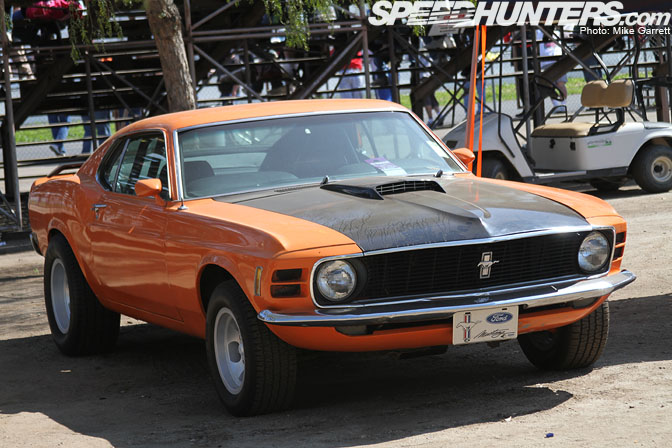 I thought the '70s street machine stance on this Mustang Fastback was pretty cool. I know this look is going to come back big. It just has to.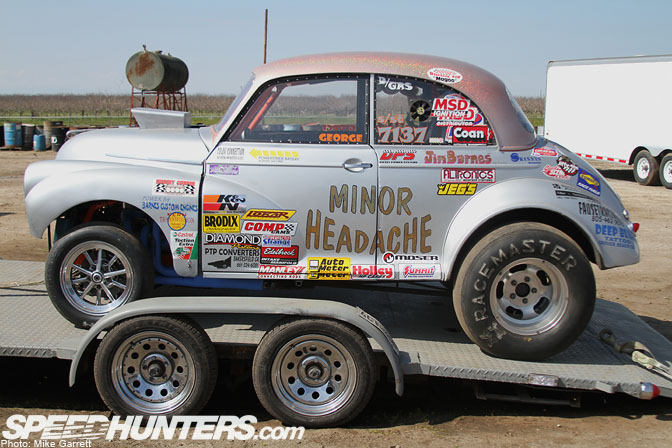 The cleverly-named "Minor Headache".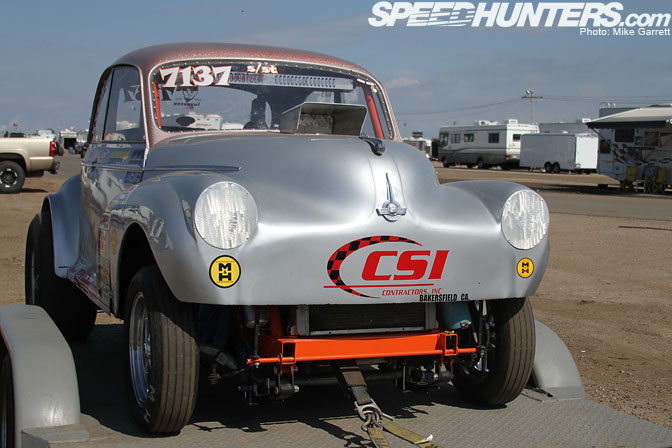 Built out of…you guessed it, a Morris Minor. Ah yes, the age old tradition of stuffing the biggest motor you can find into the smallest possible car.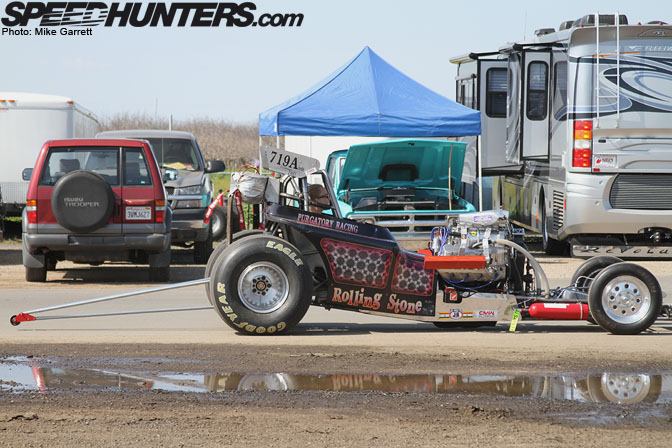 The "Rolling Stone" heads back to the staging lanes after a run down the track. By the end of the day rain had begun to fall, so participants were treated to a free day of racing on the following Monday.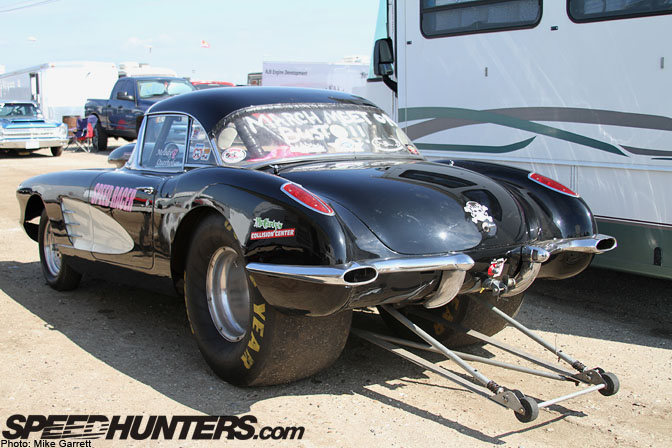 Did Chevy have this in mind when they designed the Corvette? Probably not. Is it cool? Without a doubt.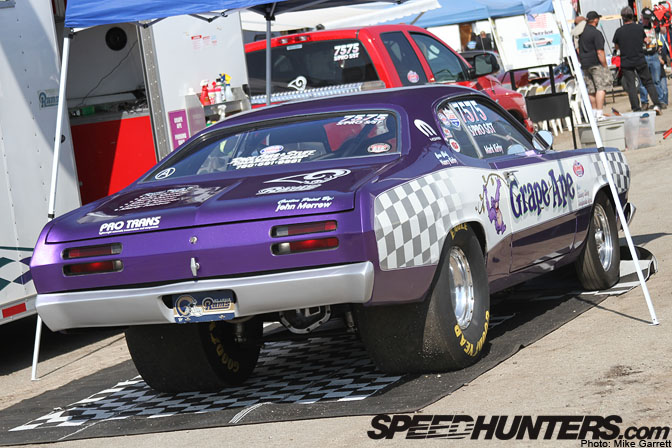 It doesn't matter if it's a race car or an old beater on the street, whenever I see a Plymouth Duster, memories of high school parking lot burnouts come rushing back.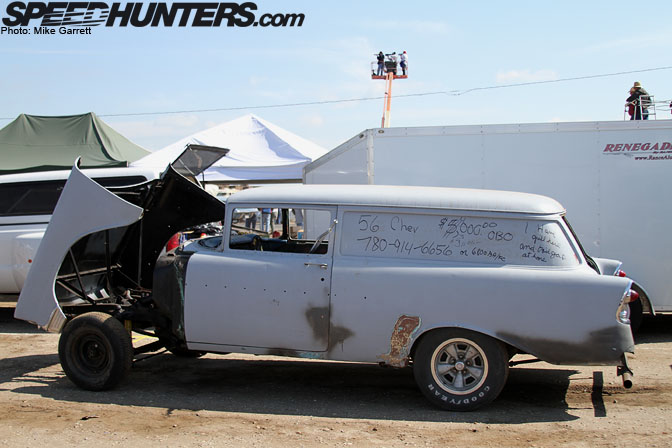 Here's an awesome project, a '56 Chevy panel wagon already equipped with a one-piece front end.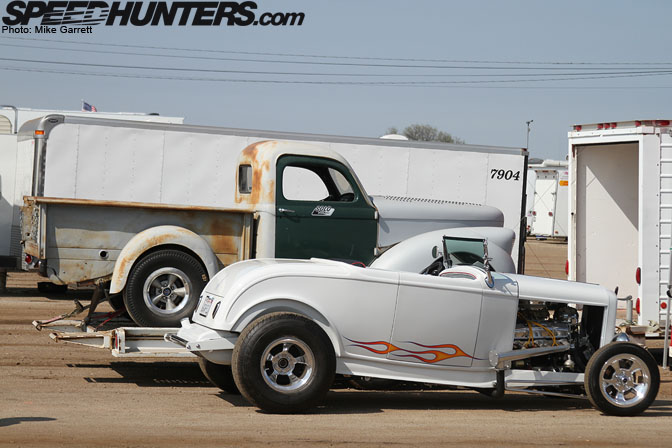 I'll be back soon with more from the March Meet, but for now I need to prepare for my appointment to tag along with Chris Rado and crew to a dyno session.
Stay tuned.
-Mike Garrett