Let's start with part two of my coverage of the Streetpower event at Zandvoort. I couldn't resist starting with the Bonder E36 by DBM Engineering. It certainly is one of the most extreme BMW's I have seen in a while. It even managed to set the second fastest time of the day with 1:50.063.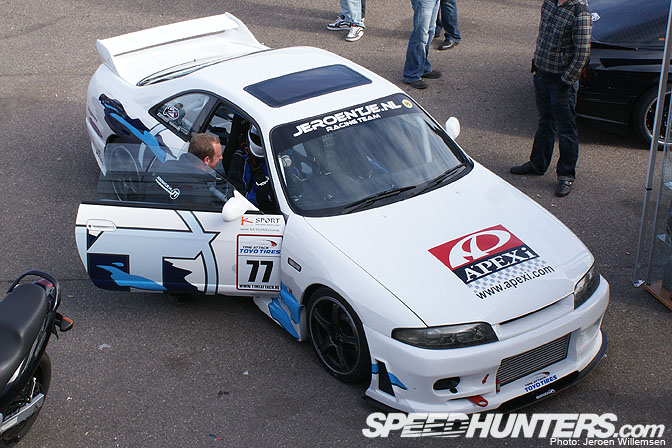 Here's another car built and maintained by the guys from Jeroentje.nl. This time a R33 GTS-T with a RB25 engine that has been rated around 325bhp.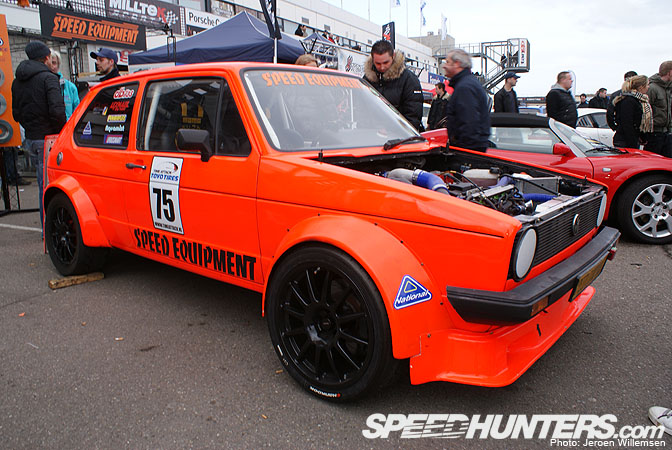 It seems like fluorescent colors were hot during this event. This Golf MK1 featured a fluorescent orange/red paintjob, it was even brighter than the CPR EVO VI I showed you in part 1.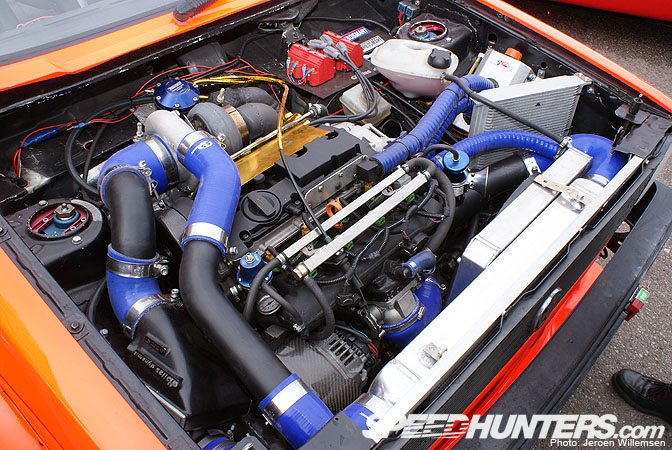 It was hard to identify this turbocharged engine with all of its custom parts. So maybe some of you guys can help me? I liked the gold foil details that surrounded the turbo.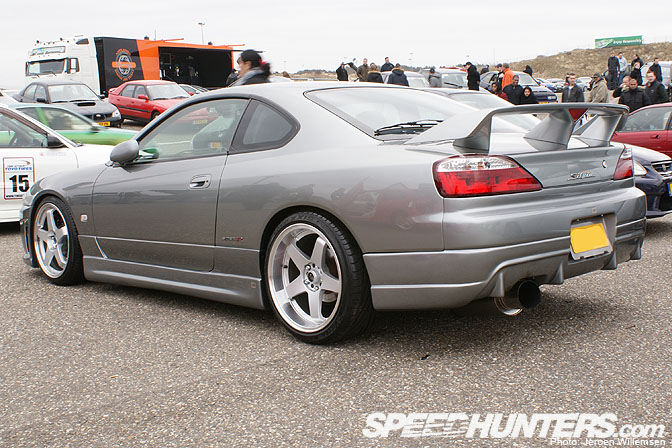 Walking around the paddock and adjacent parking lot I found this hidden gem. The Nissan Silvia S15 in Spec R form. These cars never made it to Europe unfortunately so It's cool to see more people import these gorgeous machines.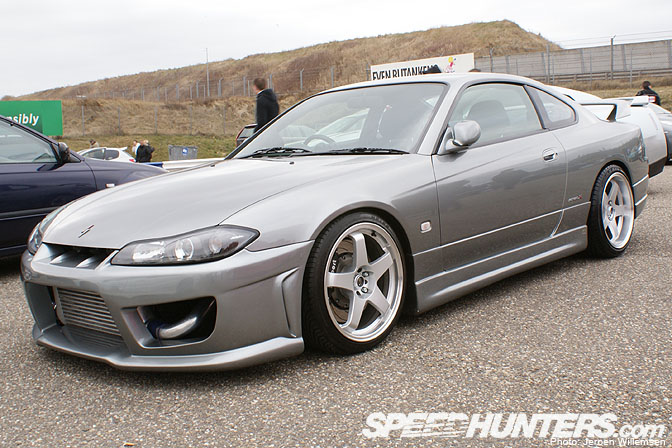 I've searched through my HyperREV books but couldn't find this particular frontbumper. It leaves plenty of room for the bigger intercooler.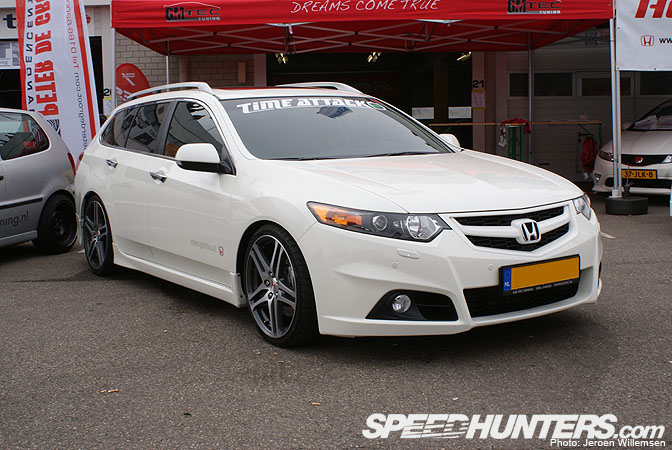 This one is for you Mike. The Honda Accord Tourer. This car looked great with its factory option wheels and nice drop. Is this version even available in the US?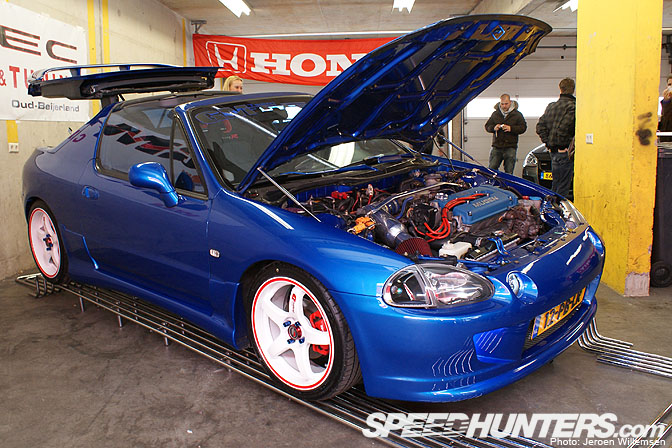 A typical Honda Del Sol in true Spo-Com style. Can I call it that? A few years ago this was all the rage on the Dutch car shows.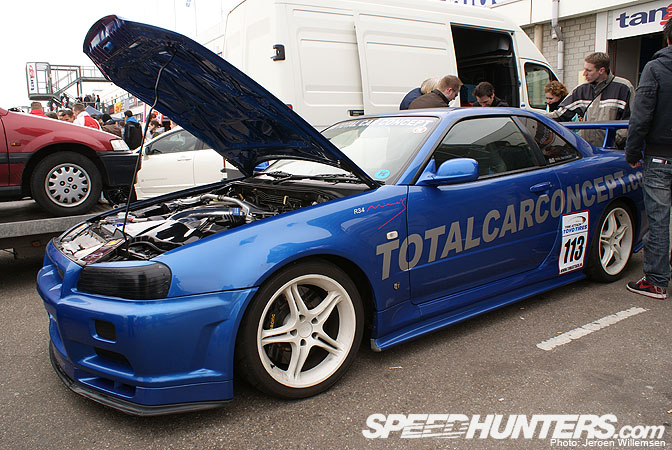 The only real R34 GT-R I could find. This one had a very special engine made by Mine's.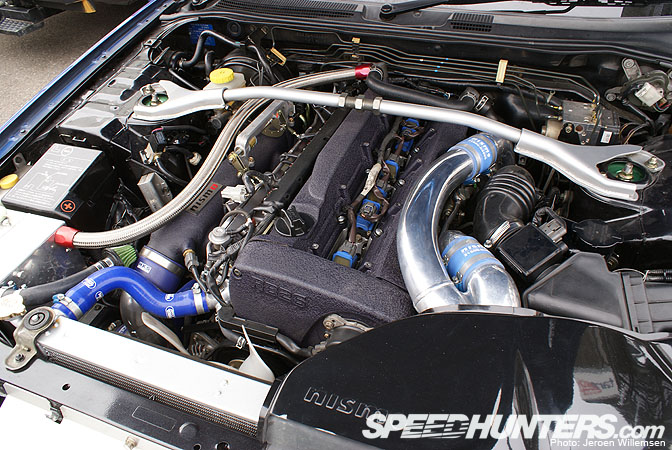 The signature purple finish on the cylinder head and the intake plenum should be enough for the Skyline enthusiast to know what's going on.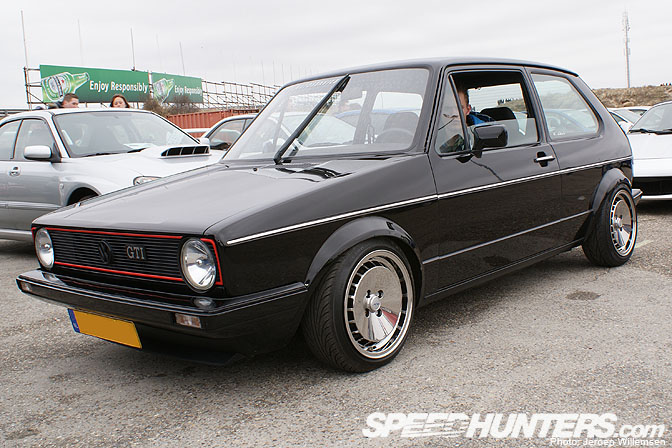 One of the few good looking Golf's I saw, running on a set of chromed Ronals.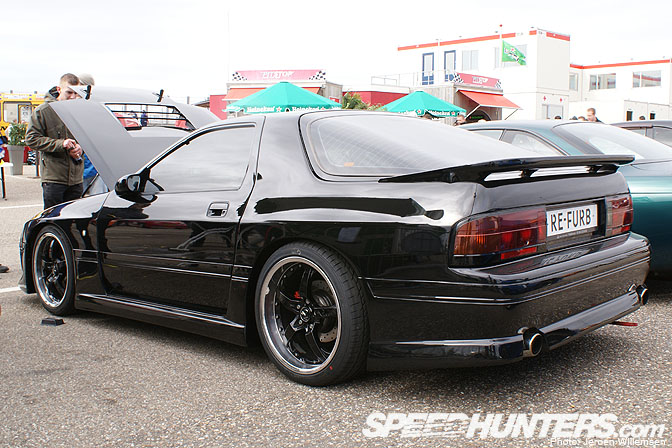 A familiar face on many tuning shows in the Benelux was this FC RX7. I'm not too keen on the choice of wheels but the engine bay makes up for that.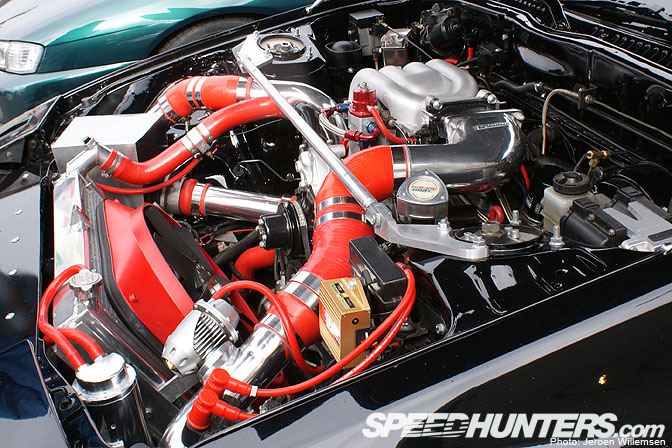 The 13b has been completely rebuild and extra attention has been given to the cooling system. You can see a full spec list on the RX7Club forum.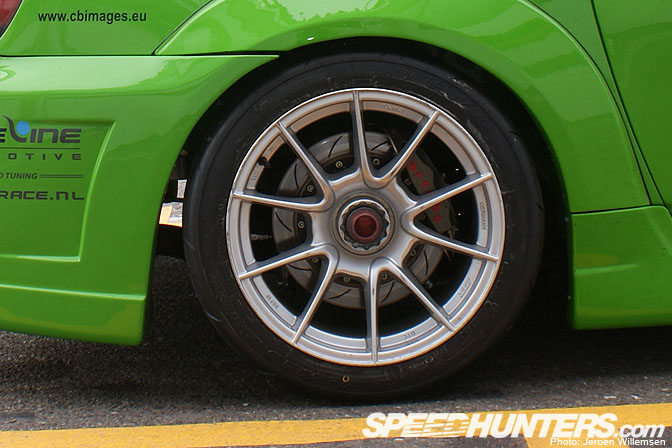 This one is for Alex, didn't get anymore details but they look like Brembo 4 pots.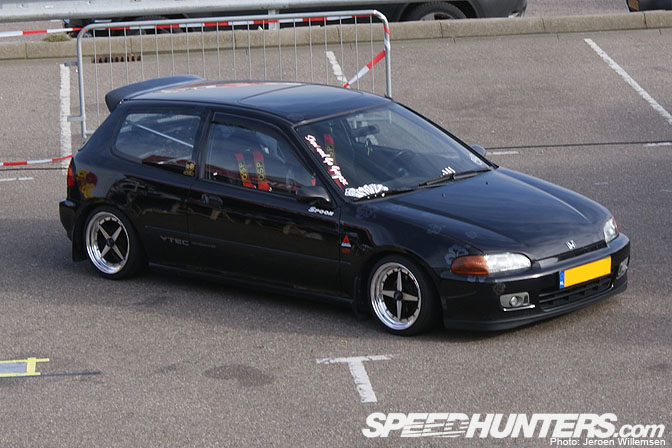 When I was walking on the second floor above the pit boxes I spotted this Civic in the distance sitting all alone in the paddock.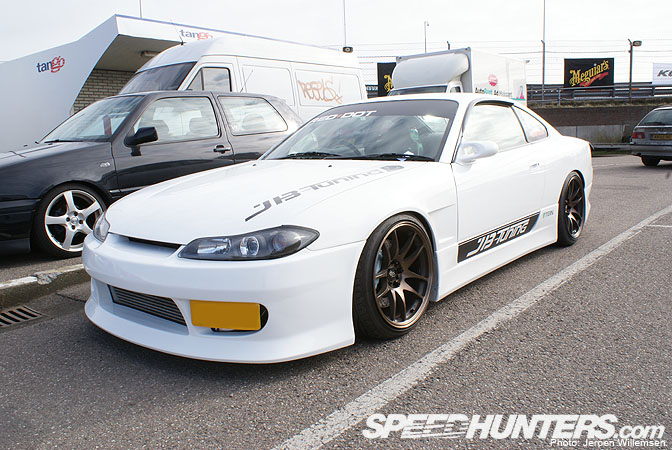 Last but not least this gorgeous S15 built by JB-Tuning. That's it for this event, although I have some spotlights for you guys coming up in the coming days.
-Jeroen Willemsen