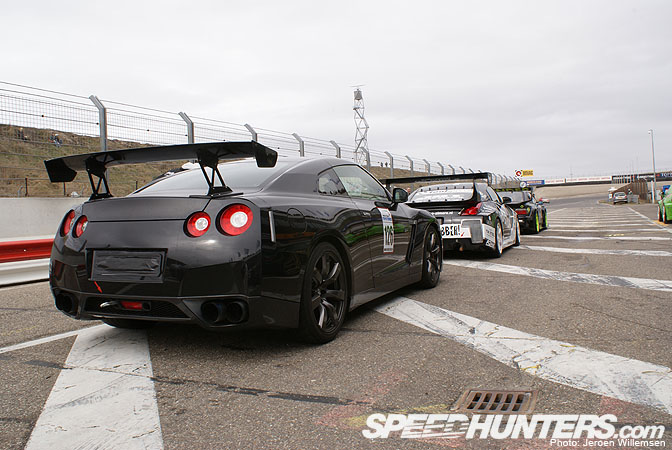 Here's some coverage from my first event of the year -the season opener in Holland. Streetpower by Automaxx is an event with a mix of activities at Zandvoort. It ranges from Gymkhana to Time Attack  and off course show and shine on the paddock. I spent most of the day shooting the Time Attack cars and I was surprised to see how serious some of these machines have become over the years.
Holland has made some enormous steps forward regarding car tuning. I didn't expect to see a R35 GT-R especially not one that was competing for top honors. So my heart skipped a beat when I heard the car being fired up for its first hot lap. I love these cars so much!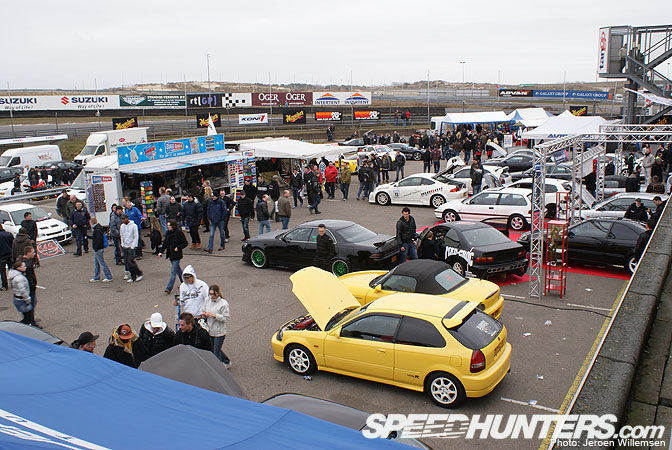 A shot from the paddock revealed a familiar face, remember this random snap? The owner of the car belongs to a group of friends that run the 'I love my EK' forum.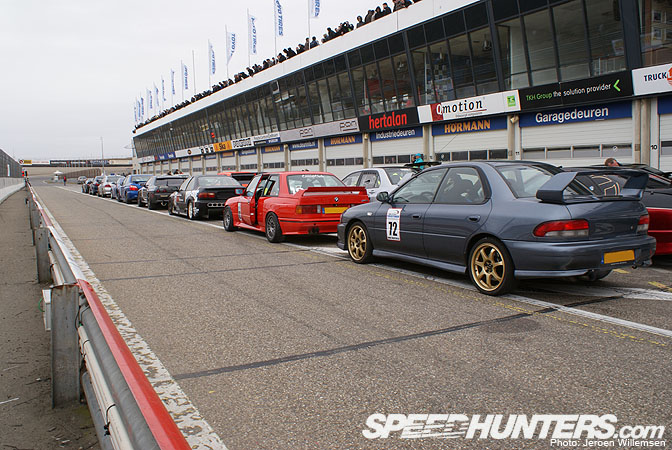 There was a great diversity in cars competing. From old school BMW's to Skylines and everything in between.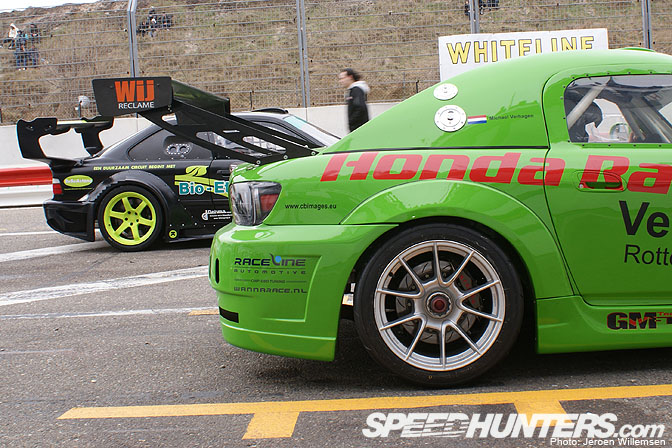 Now some more serious metal -I would like to call this photo 'the battle of the wings'. I'm going to write a separate post about the DBM Engineering BMW in the background. It's quite the special machine.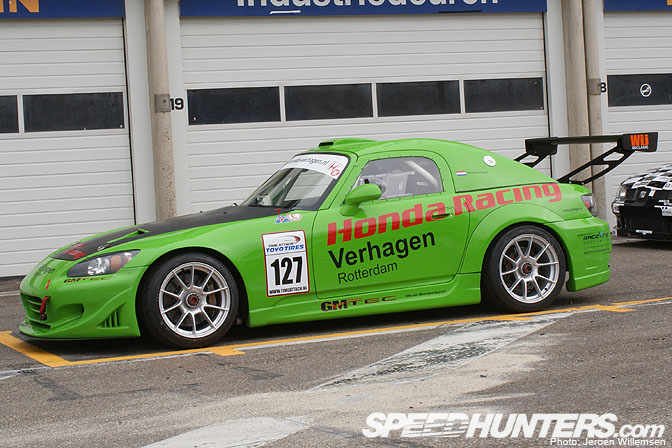 There is always a fine line between a true race car and a Time Attack car. I'm just not sure where that lines starts or ends!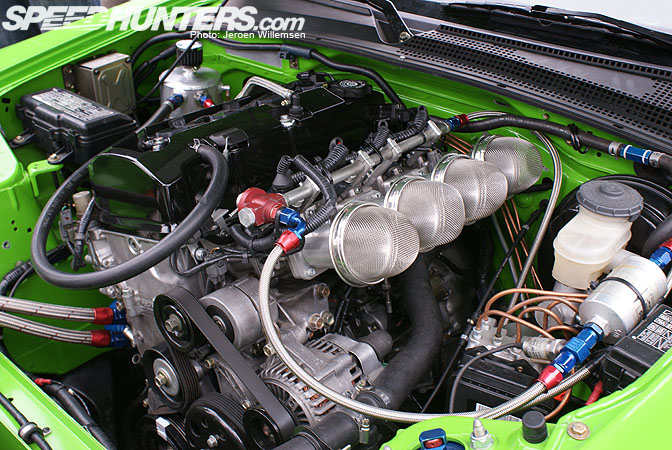 This S2000 Endurance Cupcar driven by Michael Verhagen featured some
trick parts. A 275bhp NA engine with individual throttle bodies sounds like music to my ears.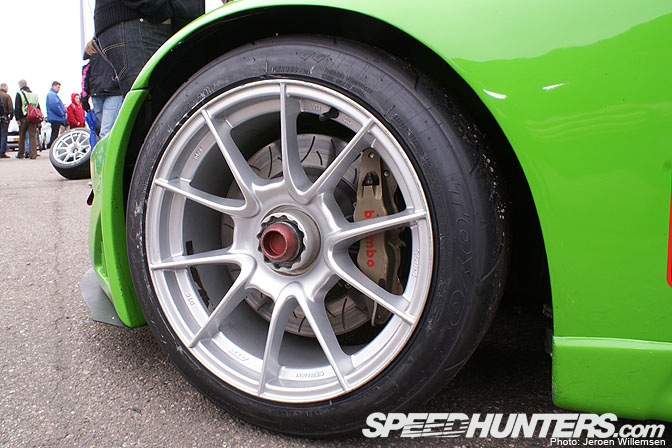 These one lug rims looked great and I'm sure they are very light. The wheels are made by the German manufacturer ATS and are called DTC racing wheels. Behind them we see a 4 pot Brembo caliper and vented rotor.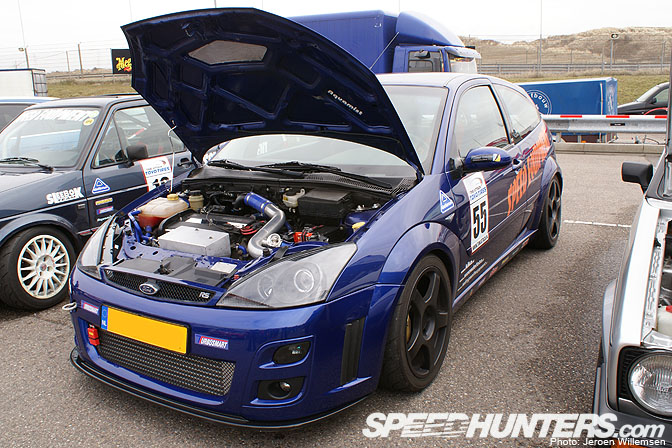 This older generation Ford Focus RS featured a bigger intercooler, bigger turbos well pretty much bigger everything. At one point I even saw The Stig driving this car.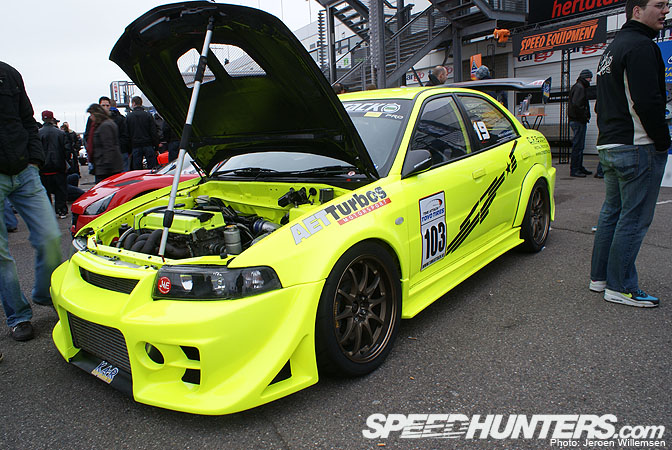 This EVO VI built by CPR came all the way from the UK to compete in this Dutch version of the Time Attack series. It caught some serious attention thanks to its fluorescent yellow color. I also spotted something on the side mirror.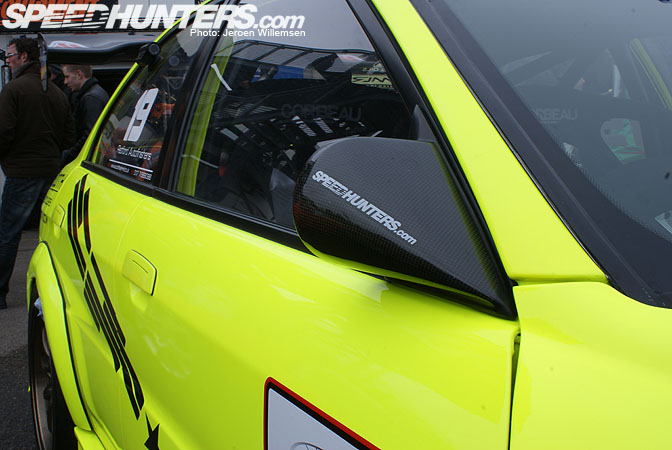 Speedhunters represent!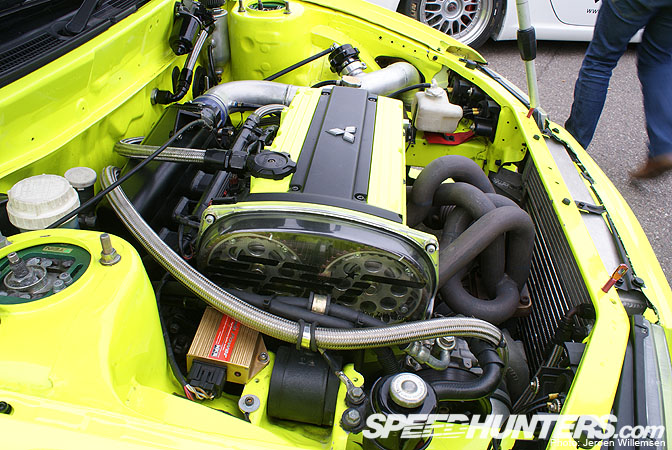 The engine is pushing out 700bhp and I was surprised by the way it looked. Most of the engine bays in Time Attack machines are full of wires, tubes and other stuff but this bay was particularly clean.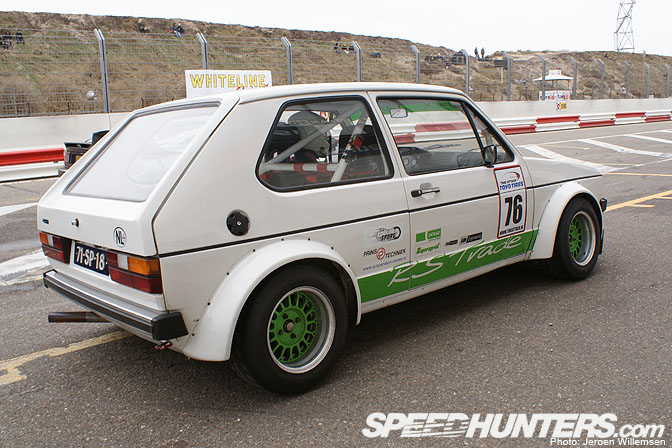 The Japanese cars dominated the event but I did found some hidden gems like this Golf with some Porsche inspiration.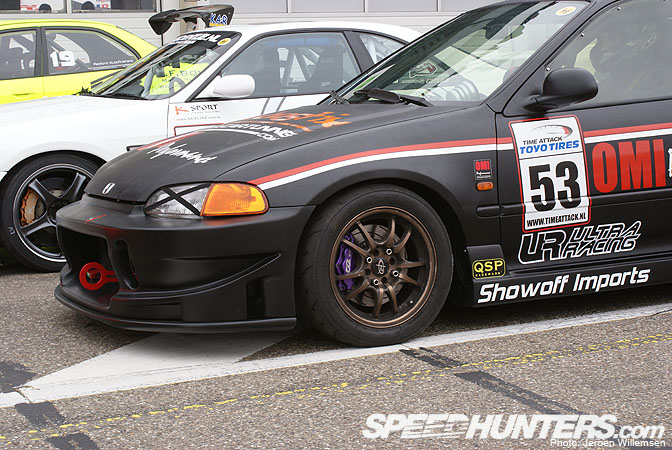 My first Honda also featured this buddyclub bodykit, so this version brought back some memories.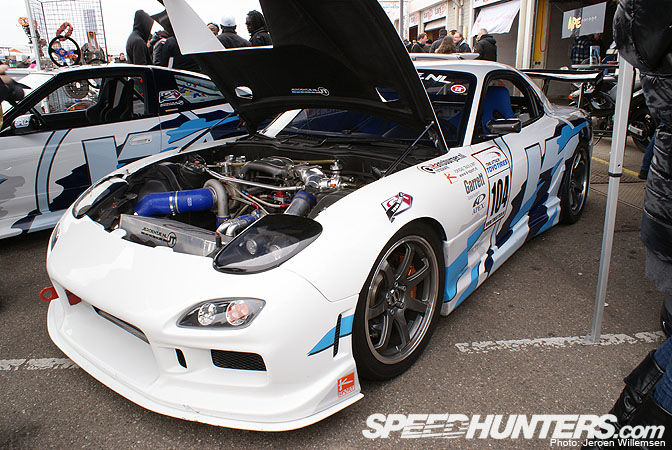 This Rx7 is a familiar face in the Dutch tuning scene. It has been built by Jeroentje.nl and features a completely rebuild 13b engine and an exterior to match its intentions.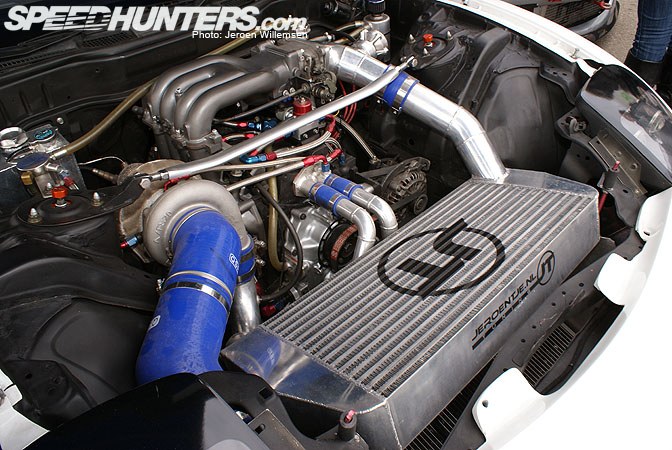 Again a very clean engine bay with a 510bhp strong rotary engine thanks to the Garrett GT3582r turbo. The massive intercooler has been placed in a typical v-mount setupy-ou can barely see the radiator beneath it.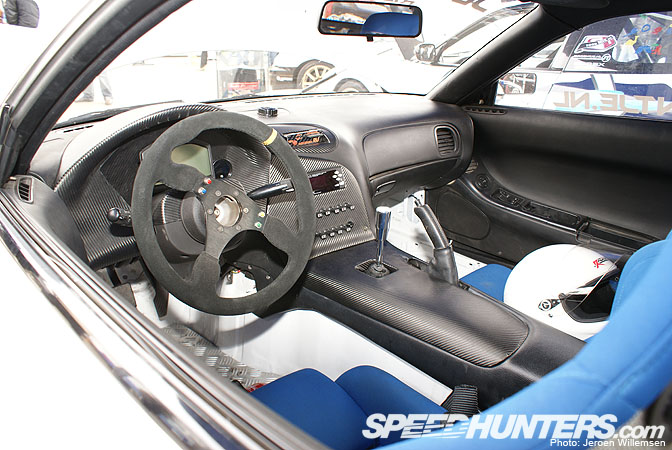 This particular interior has been treated with carbon parts and a ETB digital dash. Love it!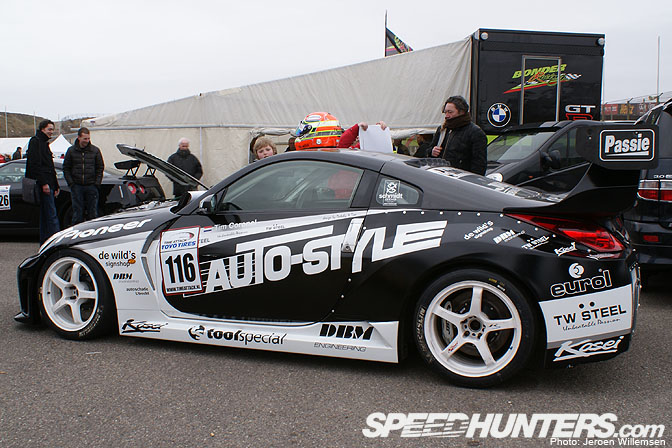 This widebody 350Z had Tim Coronel behind the wheel… He's the twin brother of the famous Tom Coronel who drives a Seat Leon TDI in the WTCC.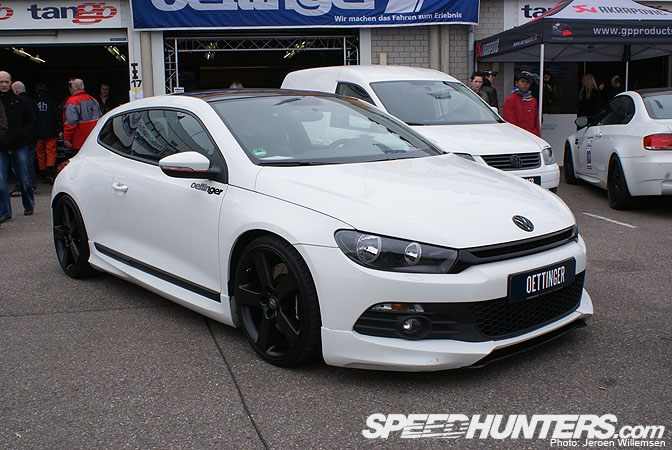 The Scirocco is still a car I don't see very often… not sure why because it looks great. It can look even better with some selected parts from Oettinger.
More coverage coming up in part 2.
-Jeroen Willemsen