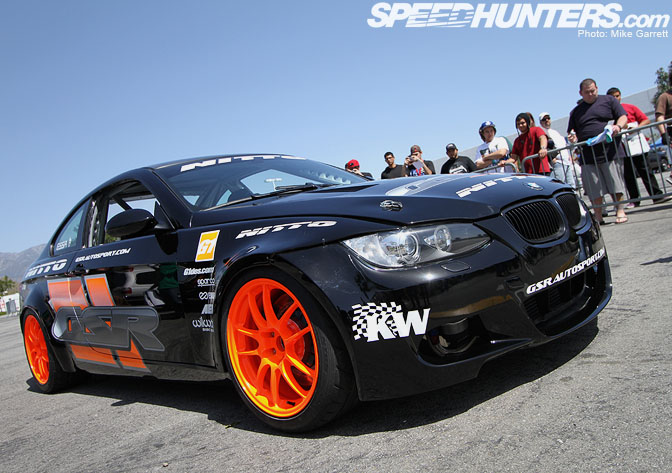 Now for the rest of my coverage from the Formula Drift Tech Day held over the weekend at UTI in Rancho Cucamonga. Above you can see what might be the most hyped up car of the 2010 season – Michael Essa's new BMW 335i.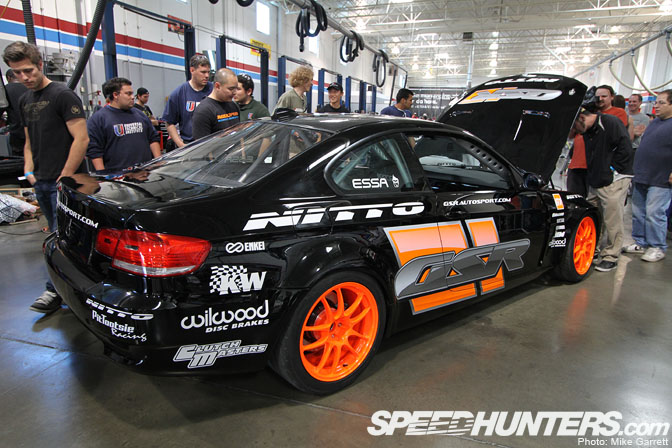 As you can see, the BMW was quite a draw among both the fans and the UTI students and staff.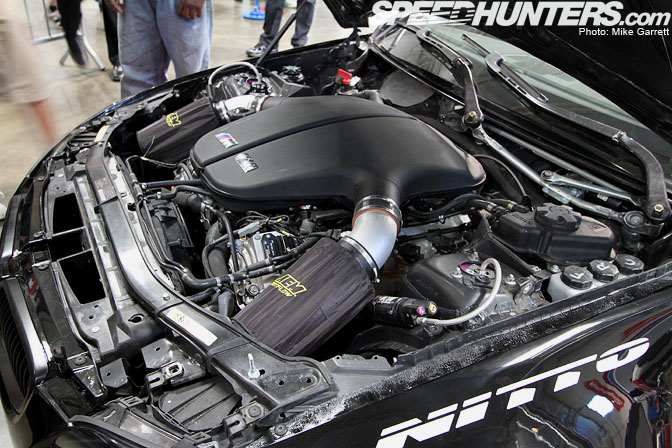 Not only does the M5 V10 swap not only gives the 3-series more than enough power, it will surely make it one of the coolest sounding cars on the grid at Long Beach.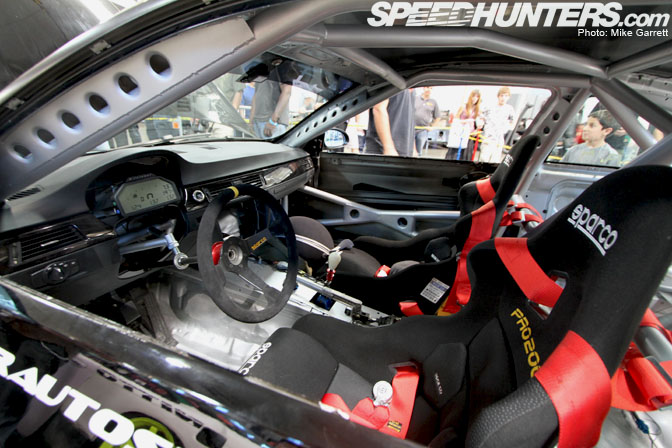 A look inside the cockpit also hints at the amount of work that's been put into this build.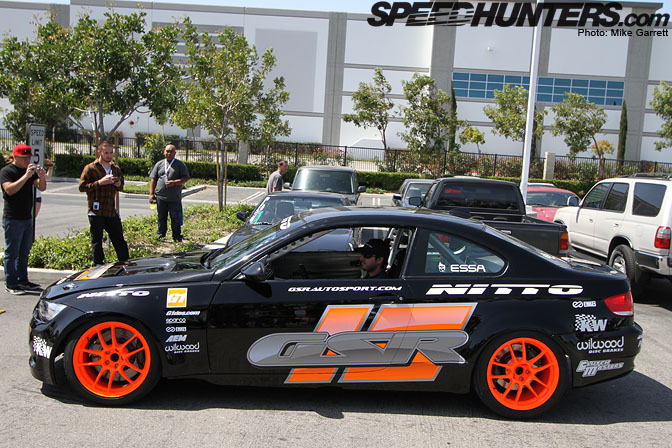 From the looks of it, this will be the first BMW to be a serious contender in American pro drifting, and a welcome addition to the already diverse FD car roster. Like most new cars, it'll probably take some time to get it dialed in, but Essa already proved what he's capable of as a driver last year. I expect big things from this car.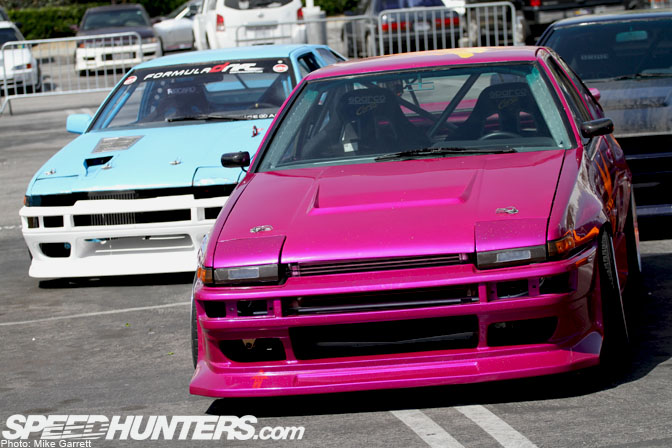 From high tech European cars to the cult favorite of the drift community. AE86 fans will also have a lot to look forward to this season.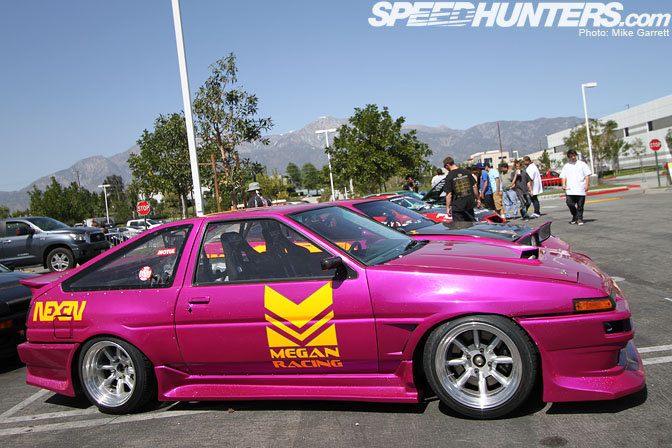 Fan favorite Taka Aono is being supported by Nexen and Megan Racing for 2010, with his re-done AE86 wearing new aero and new purple flake paint. Looks pretty sweet, no?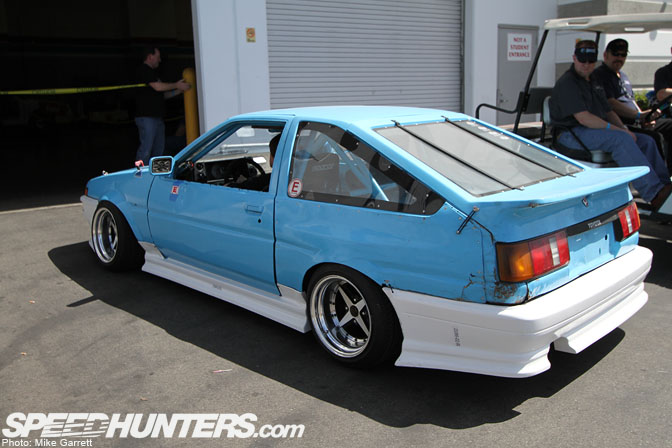 John Rusakoff will also be repping in Long Beach with his S2000-powered Corolla.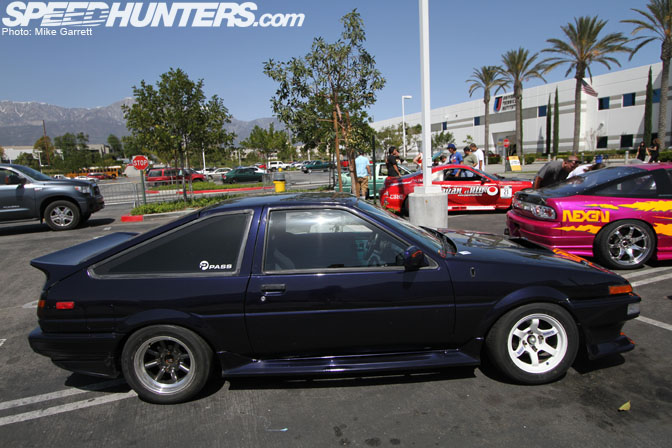 One more AE86 to look out for, this one driven by former pro am competitor Keith Wong.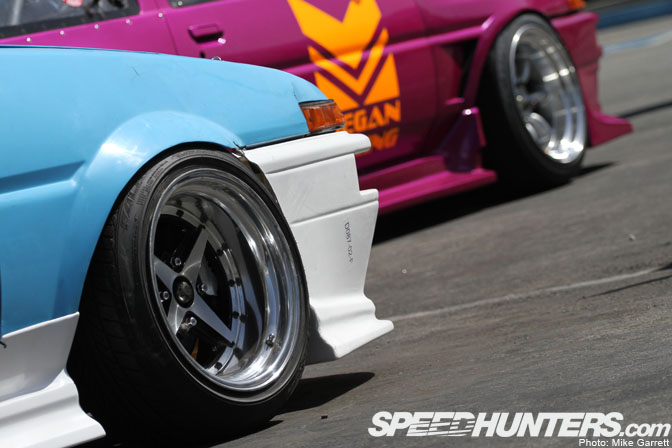 And people say Formula D cars don't look cool? Pffff.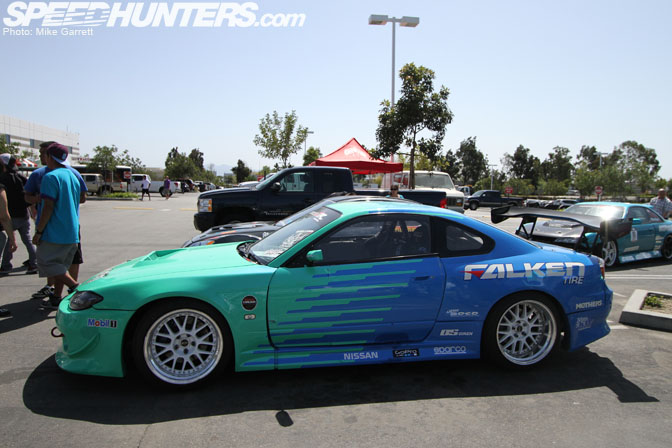 Also spotted the Falken S15 undergoing its tech inspection, the car will be driven by Irishman James Deane at Long Beach.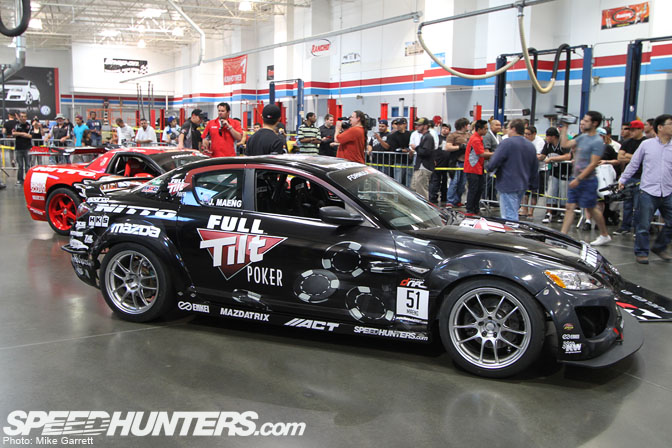 The Bergenholtz/Full Tilt RX8 broke eardrums as Joon Maeng pulled into the garage for the Nitto Tires presentation.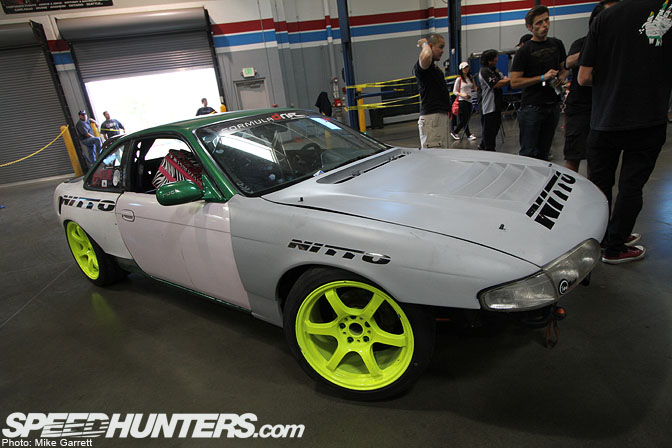 Matt Powers is another driver who will be burning up Nitto tires this year. Check out the stylish luggage in his passenger seat…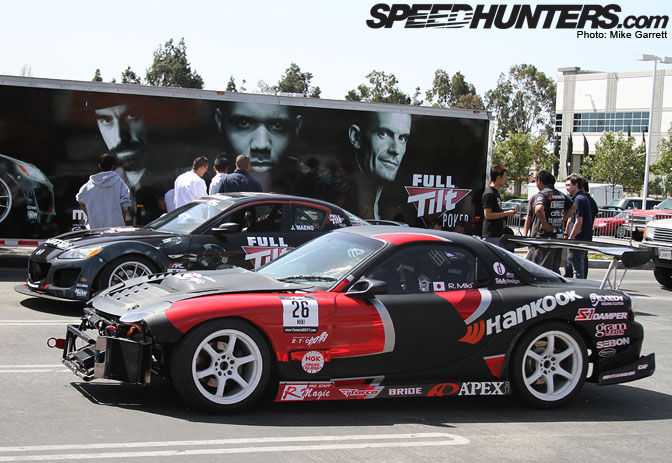 The word is Ryuji Miki will be driving a new Lexus SC430 this year, but for now it appears he'll be in the RX7 for a bit longer. Not a problem, as this car was one of our favorites in 2009.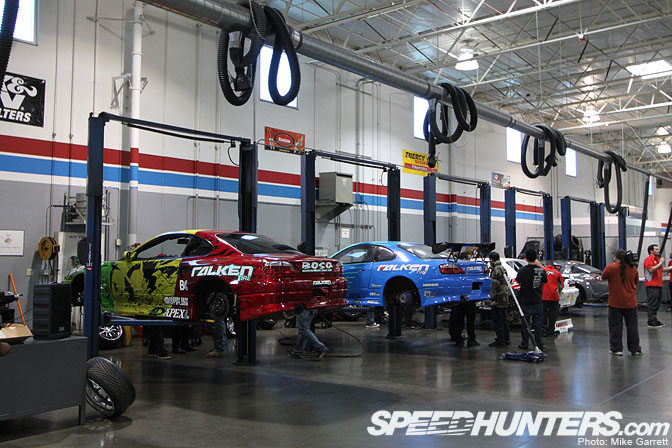 All in all, the Formula D Tech Day at UTI was a fine way to build excitement for the upcoming season.
I'll be back soon with a full preview of what to expect as we gear up for the streets of Long Beach and the start of Formula Drift 2010.
-Mike Garrett