Hello Speedhunters!! Darren McNamara here, I'm delighted to write my first official blog post. Ive been following Speedhunters for a long time and it's a privilege to be able to blog my various speed related adventures here. To start off I'd like to introduce the 2010 Falken Tire Saturn Sky in its all new livery. 2009 was a year of ups and downs for myself and the team but overall we made great progress with the Sky platform and we are heading into 2010 extremely confident of what we've got. So here it is!
It's great to be back in blue and teal again, there is something very special about it that I can't put my finger on. It's like you know it doesn't get any better than this!!!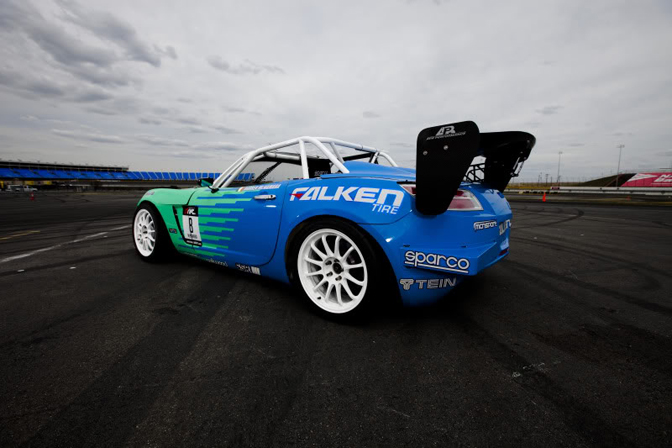 The Chevy based Sprint Car V8 now produces 800bhp and 720ft.lbs of torque, a nice improvement on last year and the amazing new Azenis RT615K has given us a lot more grip. The guys at ASD have been busy improving other aspects of the car in the off-season as well as fitting a new frame rail. (sorry guys my fault!)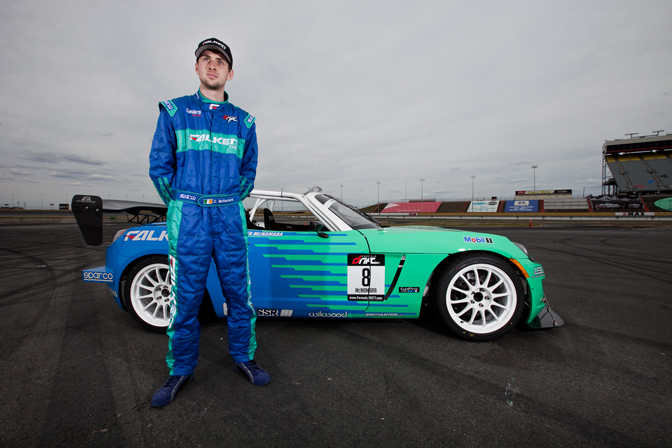 Here's the official hero shot. I couldn't be any happier entering the 2010 season. I think you all will agree that the car is amazing in both spec and looks and believe me it looks way better in person – so get to Long Beach for Round 1 of Formula Drift!