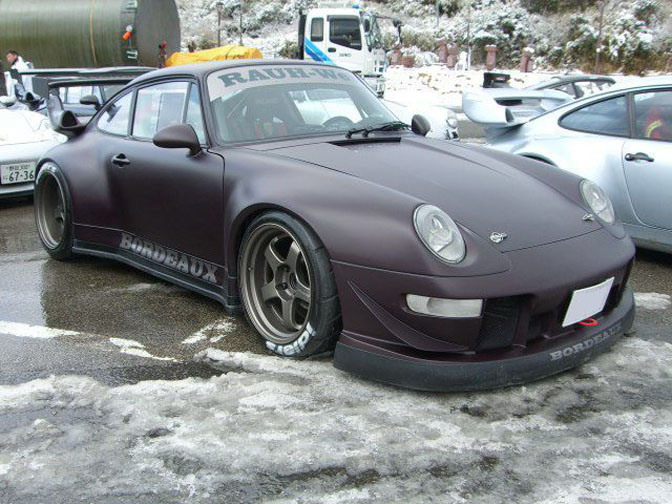 I'm always looking for an excuse to post any car that's undergone the RWB treatment. So when I saw photos of this Bordeaux flat painted 993, knew you guys would love want to see it. Its a totally new car that Nakai San built for one of his customers.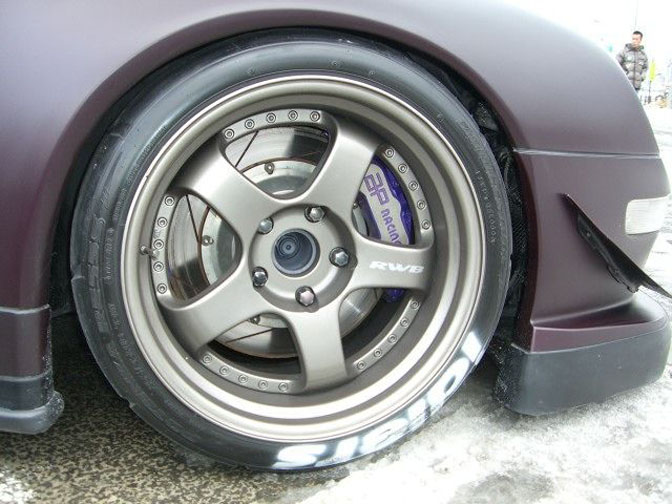 Like almost of Rauh Welt built cars it rolls on SSR SP1's but instead of a custom gold finish the owner wanted a color that would suit the purple car. The wheels are wrapped in extra sticky Potenza RE555 tires, I bet it's a real challenge to drive on the snow with these semi slicks!
Don't you just love the purple detailing on the AP Racing calipers?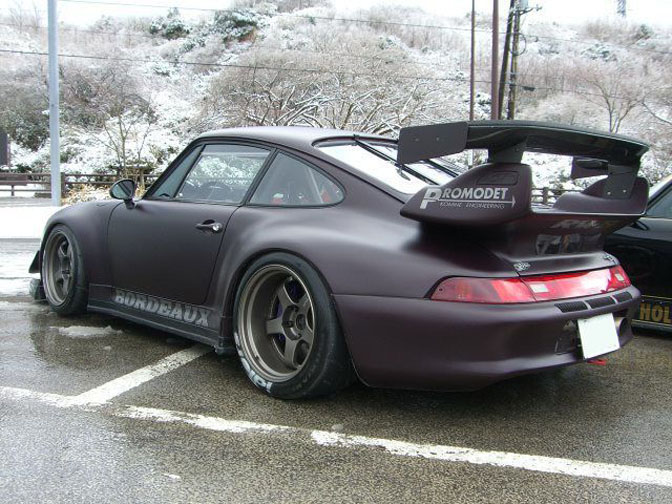 The car isn't as wide as the Natty Dread but it still has more than enough presence. The Promodet sticker on the spoiler hints at the power that drives the rearwheels.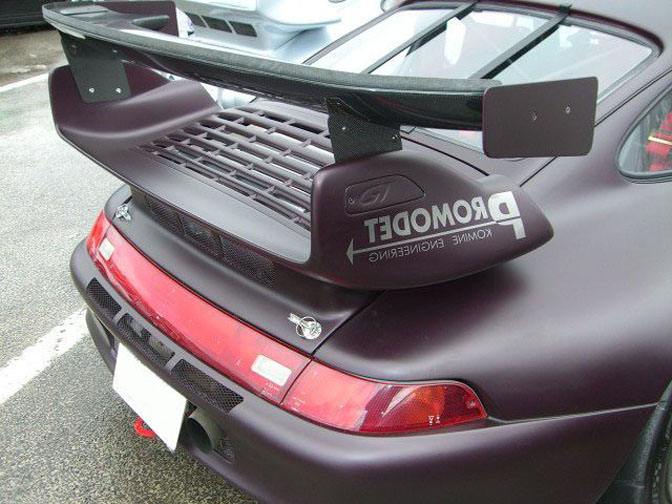 The placement of the exhaust is pretty cool… never seen this done before. I wonder how loud this machine would sound on Tsukuba, especially with the 3.6 liter flat-6 that powers this car. The air cooled engine is running a higher spec thanks to Promodet so it can use all the air it can get through the extra holes cut into the rear bumper and engine cover.
-Jeroen Willemsen
Spotted on Driftworks