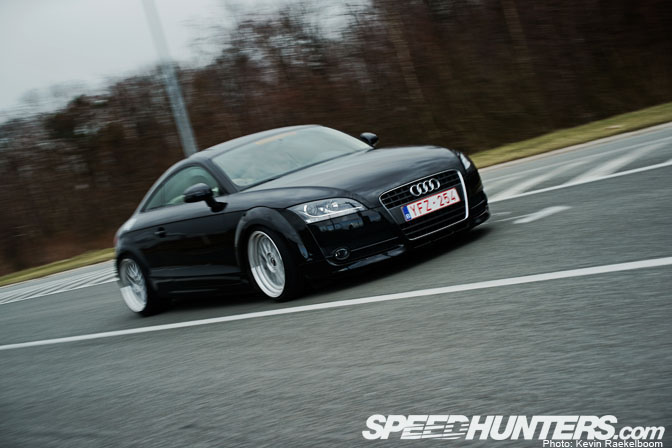 When Audi released the second generation TT a few years ago, the car's styling won over many who weren't sold on the first generation car.
With just a drop and a set of wheels, the new TT could be transformed into something special, and that's just what Christophe Waterplas of Belgium has done with his '07 TT 2.0 turbo.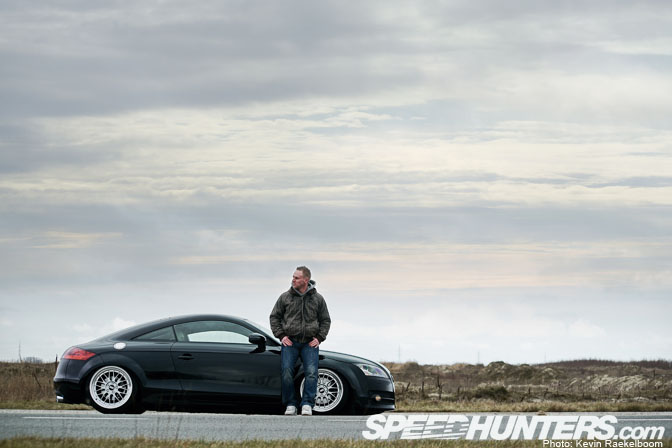 After starting off with a heavily modified Citroen Saxo, Christorphe picked up his new Audi after falling in love with the car's shape.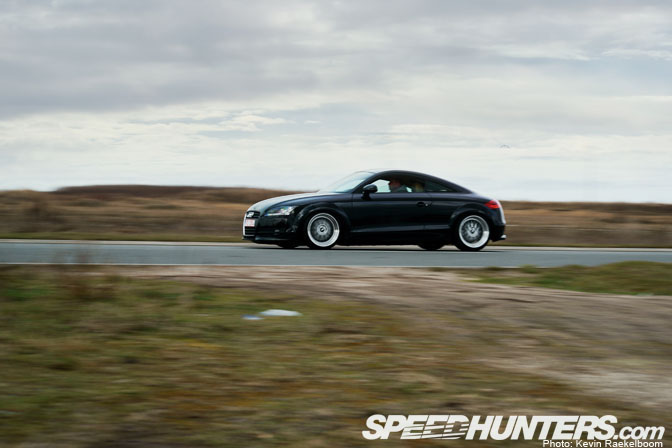 He may have been a sucker for the TT's looks, but he knew it was in need of a serious lowering job. Days after delivery he was already tweaking the car, experimenting with different wheel and suspension setups.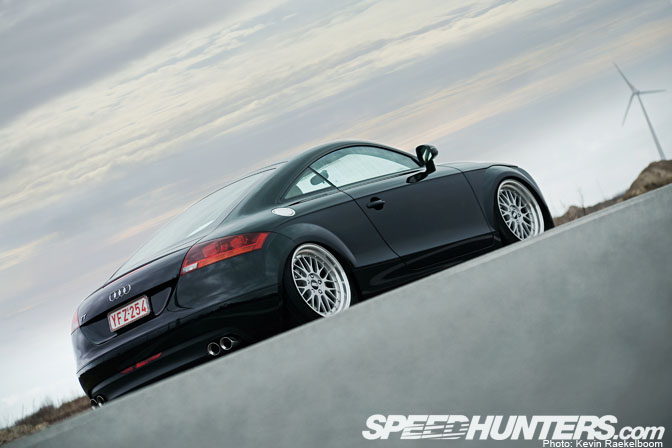 Eventually he settled on an RRAS air ride kit and a set of timeless BBS LM's sized 18×9.5 on each corner with 215/40/18 Dunlop tires. As you can see, it's an awesome looking combo for the Phantom Black TT.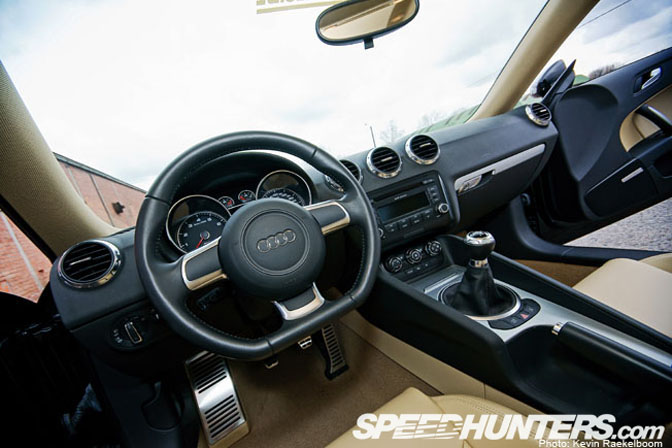 Since it's a street car, Christorphe didn't go too crazy with the performance mods. They include a blow off valve and an exhaust system from Skytune.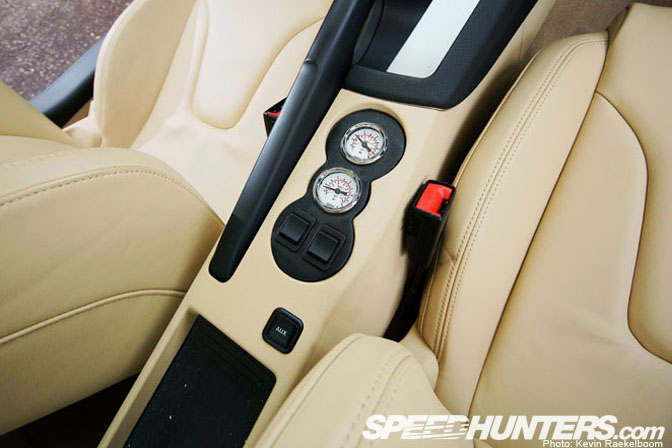 Nicely integrated air ride controls in the Luxor Beige leather interior.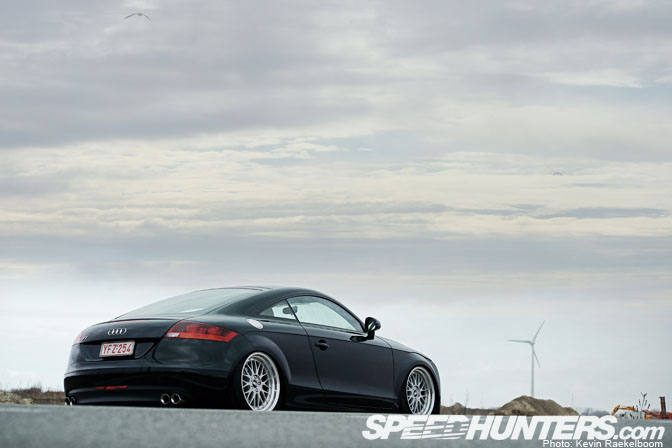 Not surprisingly Christophe dreams of owning an Audi R8 someday…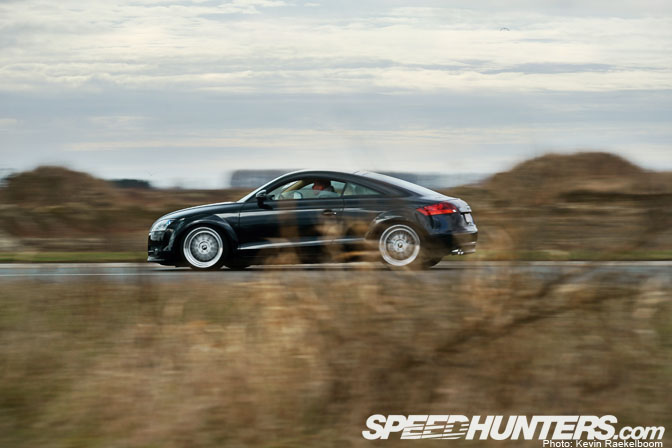 …but for now he seems to be content driving his sexed up TT every day.
I just wonder if by chance he did get ahold of an R8, would it be "too high" for him?
-Mike Garrett
Photos by Kevin Raekelboom