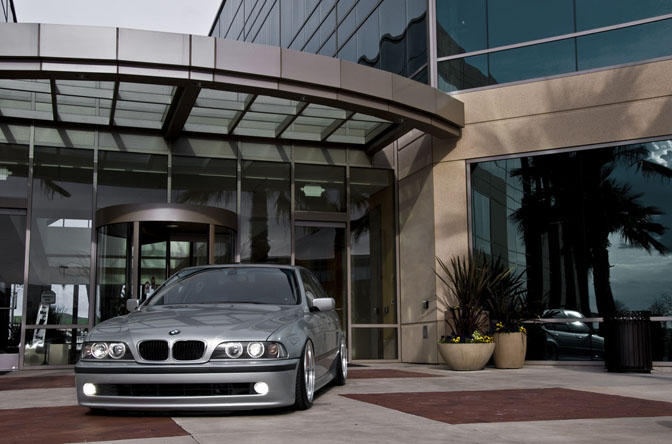 The 5 series E39 is a pretty common car and it can seem a bit dull in its standard form. But with a few carefully selected parts you can really make this car stand out. This particular car belongs to Pavel, who has owned the car for almost a year and has already driven it 70,000 miles. The car sits about 5" from the ground thanks to custom coilovers, so I'm pretty sure it loves to eat roadside reflectors for breakfast.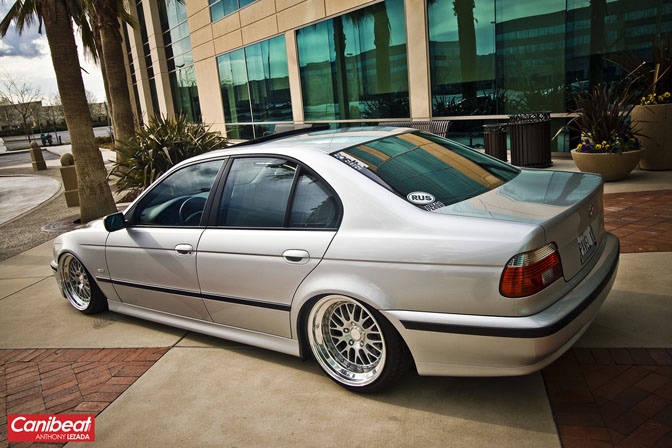 We have seen multiple examples in which the wheels can make or break a car. I'll let you be the judge on these wheels, but I think that you will agree with me in saying that this set fits like a glove.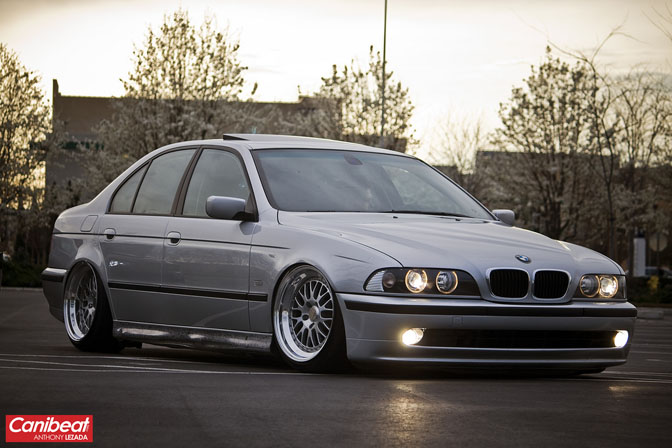 They are made by CCW and come in size 18×10 and 18×11.5. It seems that these wheels are very popular on many different cars — I have seen them on EVOs and Volkswagens.
The front bumper has been modified and the car has Euro headlights and taillights. A car like this doesn't need much more — a drop and a nice set of wheels is more than enough.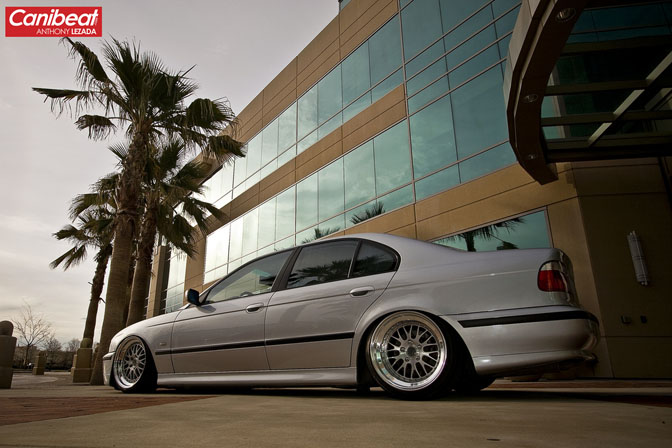 It is an art form to get the wheels sitting perfectly. Getting it right requires a lot of trial and error but in the end it is all worth it.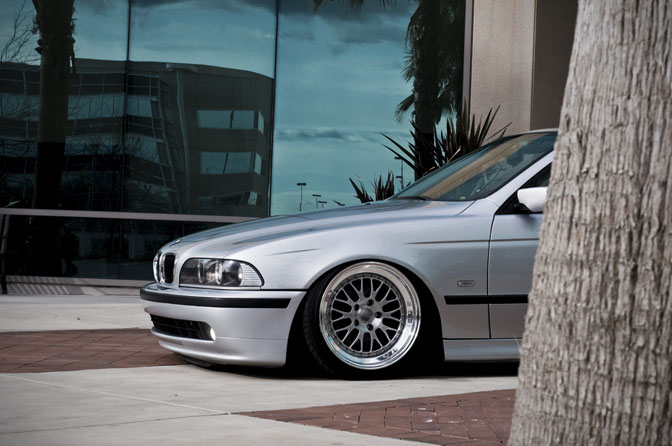 Would these wheels rub when making a sharp turn? I'm not too sure – but I do know that this a very clean example of an E39 5 series.
-Jeroen Willemsen