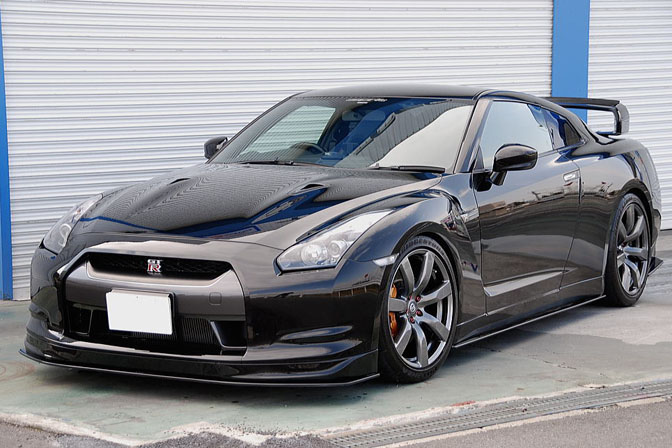 This R35 has undergone minimal modifications but has maximum presence. The car looks almost stock, but those small touches like the Hasemi carbon frontlip and and sideskirt (can I call it that?) make it stand out.
After seeing this car I feel that a nice drop can make any car look
good. The drop has been achieved with a Esprit Quantum coil over set.
It's cool to see that the owner still maintained the original wheels,
although he did use spacers to push the wheels out a bit more.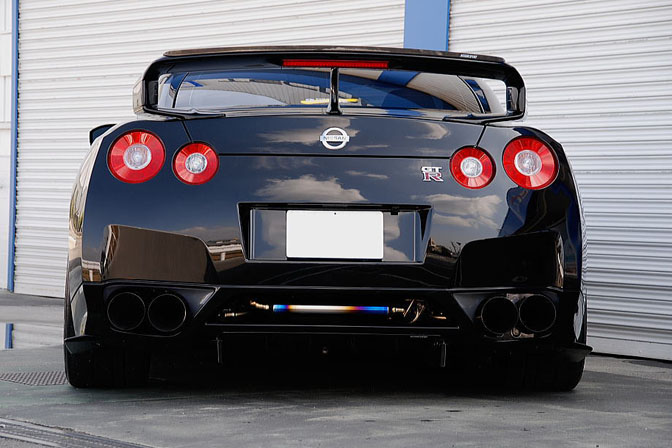 Recognize the exhaust? A small hint lies in the sticker on the rear window. Yes a full Amuse R1 titanium muffler dominates the rear view but there is more…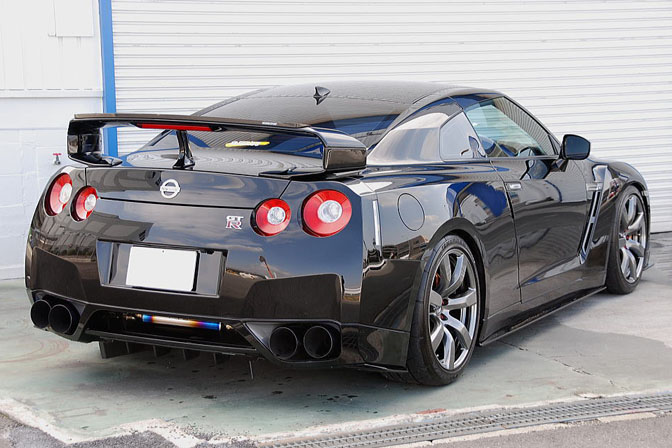 …here you can also see the Hasemi carbon diffuser .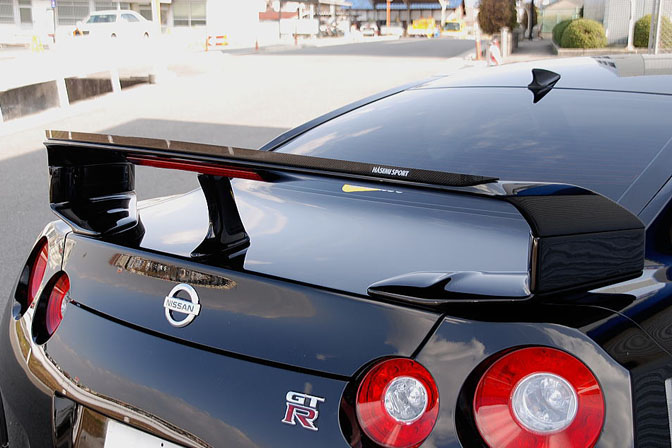 The wingstays have been heightened and a Hasemi piece has been added for some extra downforce at high speeds.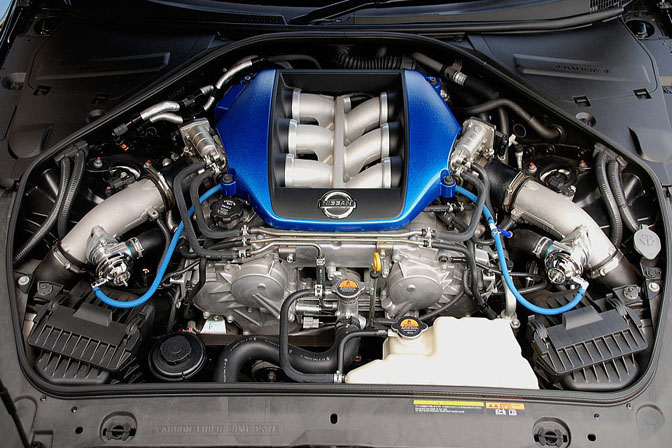 Several major powerhouses have been busy developing parts for this car but HKS has been on the forefront regarding engine parts. So it's no wonder that the owner opted for their GT600 package. The blowoff valves are Greddy items, I'm sure this car sounds great when downshifting.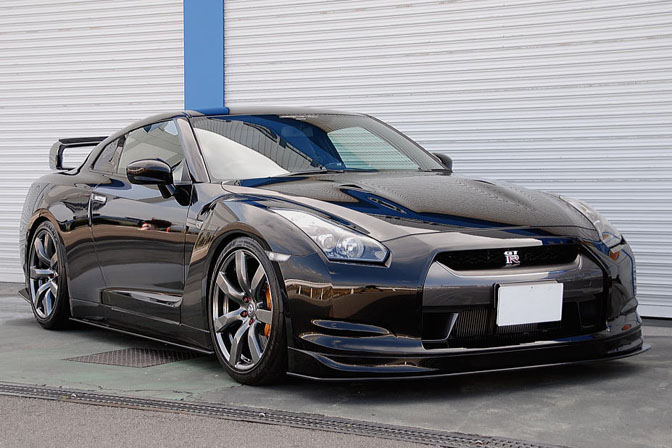 For me this would be the ultimate daily driver, luckily for me I have a date with another R35 next weekend, possibly the most modified version in Europe. Can't wait!
-Jeroen Willemsen
This car is available through Global Auto