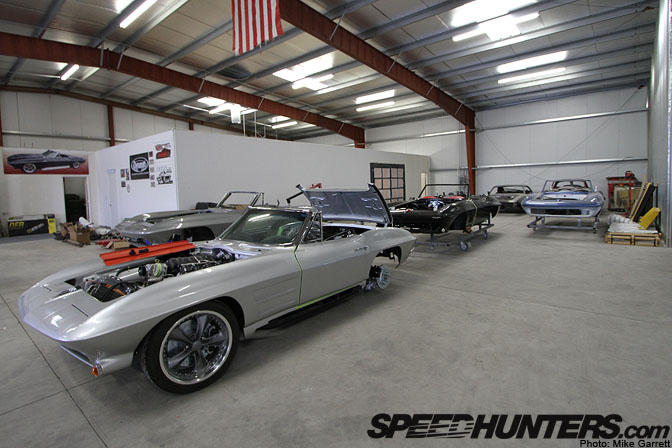 Sometimes it's amazing what you can find in your own backyard. Or your old backyard I should say.
A couple weeks ago I was visiting my family in the Fresno area when my brother told me about a car shop near his work that I should check out. So one rainy afternoon I packed up the camera and made a visit to Hedges Speed Shop.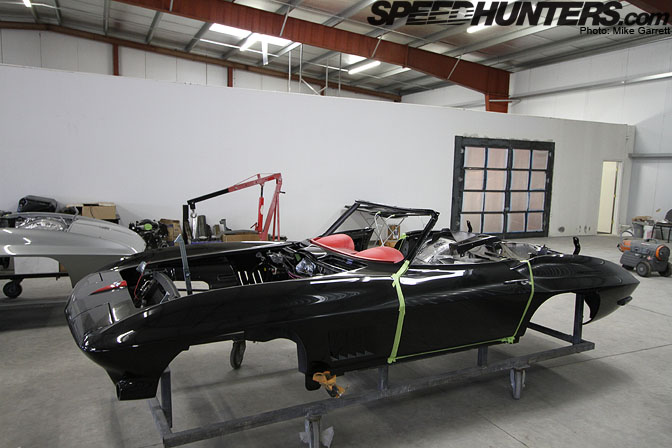 As shown in the opening photograph, Hedges specialty lies in early model Corvettes. Not in painstaking restorations, but in SEMA-level pro-touring builds.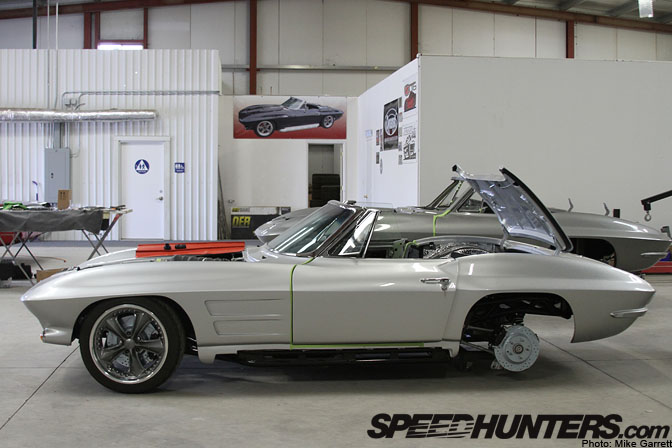 While I was visiting the shop, there were no finished cars on hand – but this partially completed 'Vette roadster is a good example of what Hedges all about. It's built over a brand new chassis, which was done as collabo between Hedges and the famed Art Morrison chassis shop.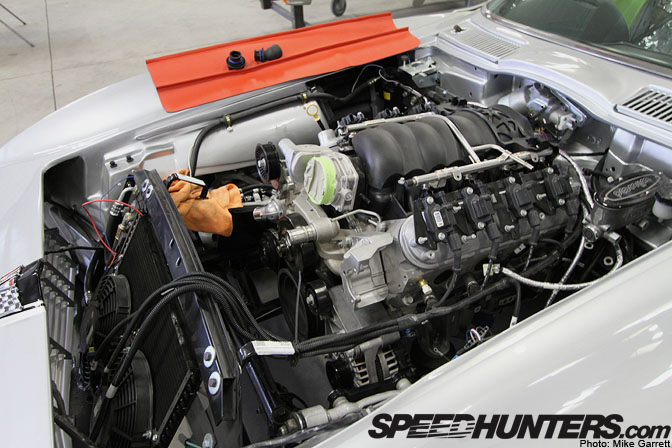 Like most of the their projects, it's powered by a late model GM V8. In this case an LS3 out of a C6 Corvette.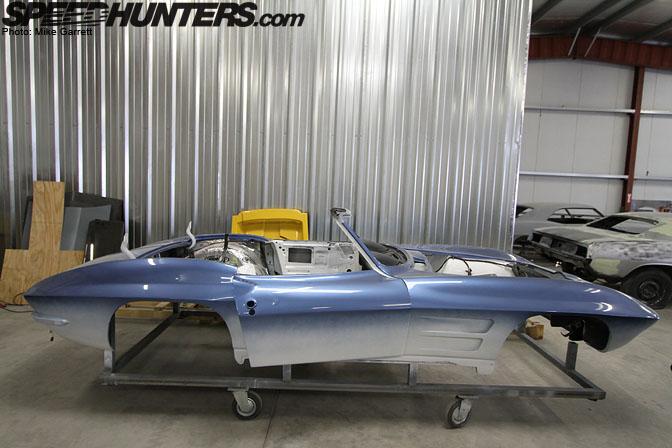 Hedges has been in business for several years, and recently their builds have been getting lots of exposure, appearing at SEMA and selling for big bucks at the Barrett Jackson auction. This Mako Shark style Corvette for example, is being built for a customer in Japan.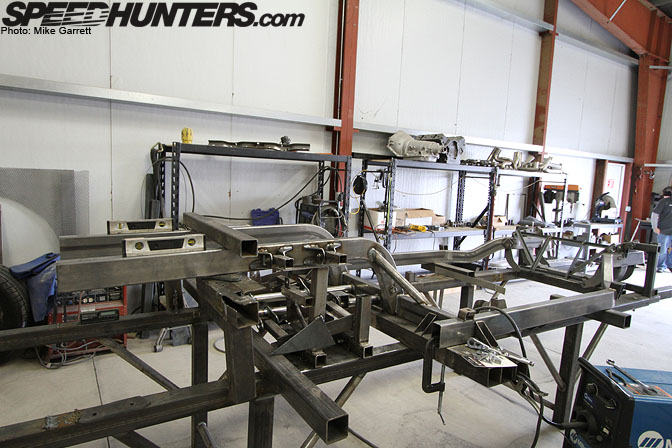 As owner Jeff Hedges took me around the shop, he showed some of the chassis being prepped…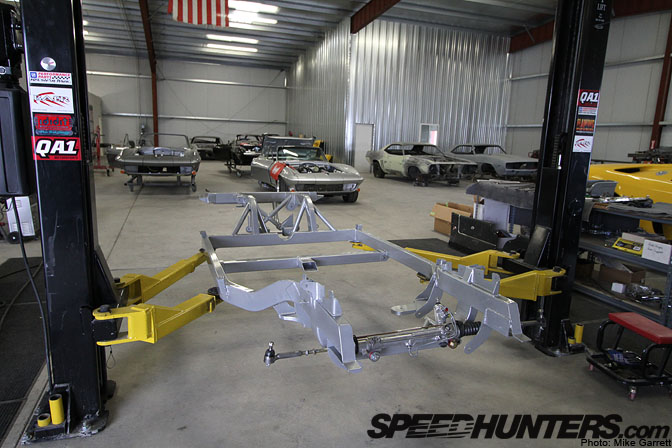 …in various states of completion.
Hedges has worked closely with Art Morrison, who sends them bare chassis that are outfitted with late model Corvette front suspension and Dodge Viper rear differentials.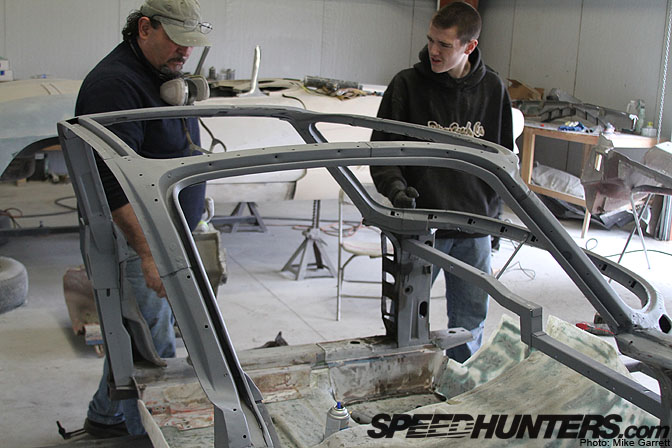 The shop also does complete body work, and most of the cars start off as rusting hulks. Jeff Hedges says that the Corvette purists aren't big fans of what he does, but the cars he builds from would have little to no value as factory restos.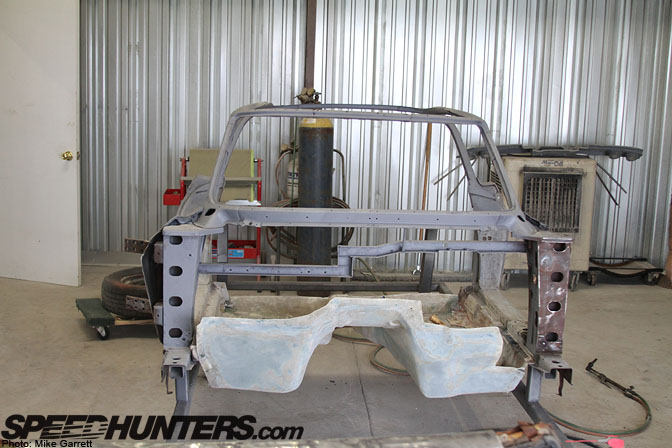 Working on everything from rollovers to cars that have been burnt up – there is no project too far gone for Hedges.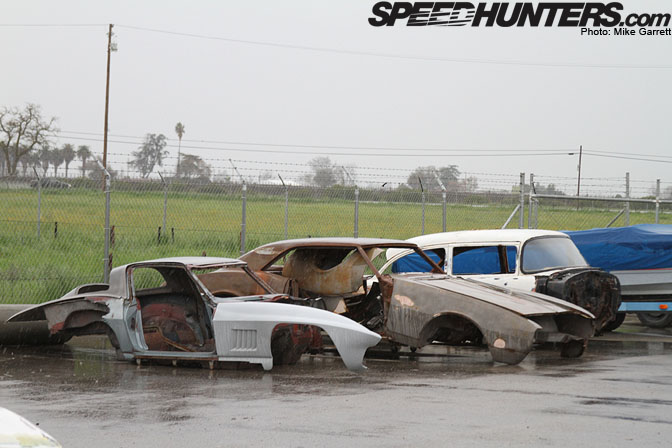 In many cases, the projects start off as former junkyard cars, totally stripped and worth nothing more than their weight in scrap metal. Here are a couple future projects sitting outside.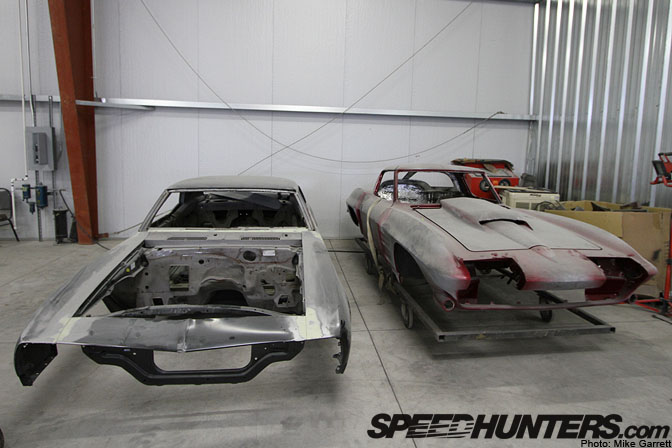 While the guys have a made a name for themselves building Corvettes, they are starting to expand into the muscle car market as well.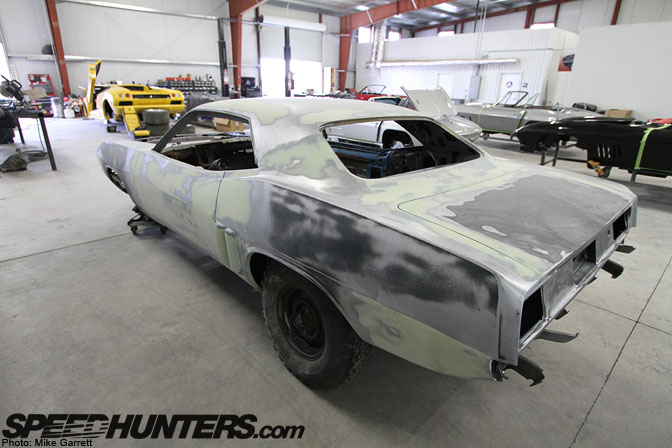 This Plymouth Cuda for example, will be powered a late model Hemi engine when it's finished.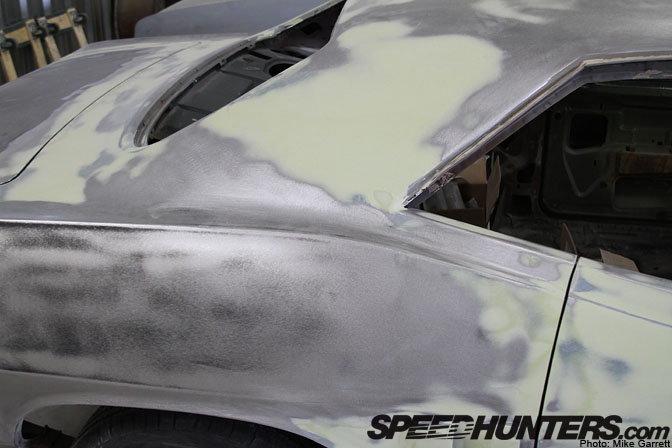 With the decrepit state these cars are found in, entire new body panels are welded in and molded into shape. Again, these cars are too far gone to be desired by restorers, but they make perfect platforms for street machines.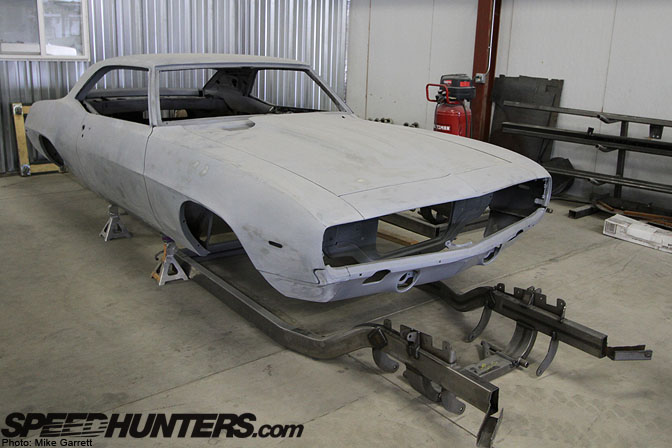 This '69 Camaro for example, was bought for just 300 bucks. It will eventually be powered by an LS9 out of the Corvette ZR-1.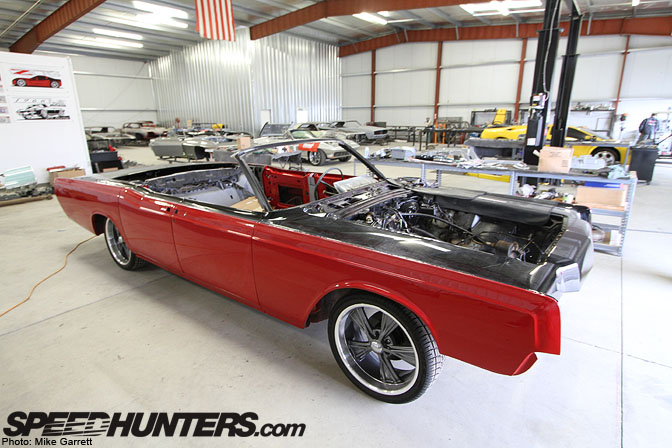 This '67 Lincoln Continental drop top is being built as a shop car, with long road trips to Vegas in mind.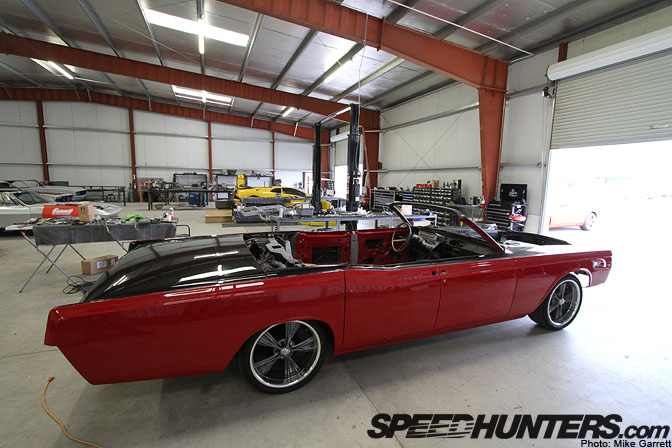 Jeff half-joked about turning the Lincoln's ridiculously huge trunk into a jacuzzi….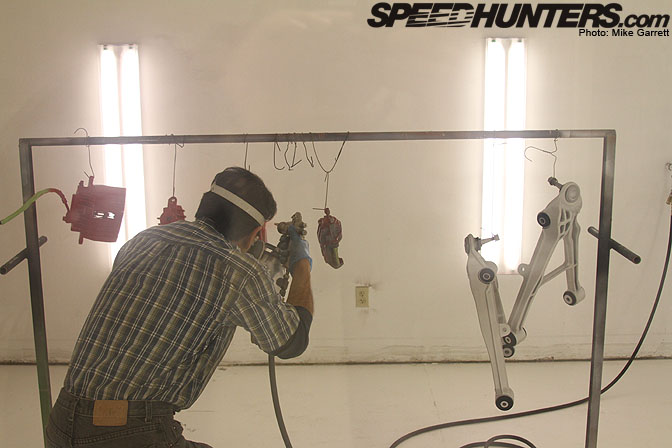 When the guys moved to their new shop in Fresno, they wanted to make sure the paint booth would be big enough to fit the Lincoln, and anything else they might want to work on.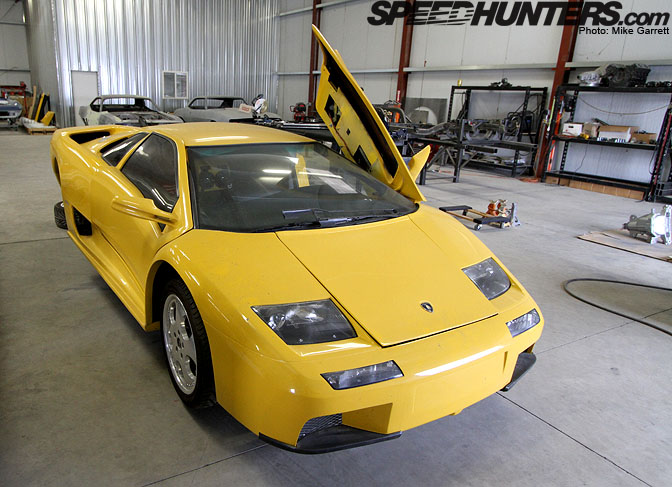 For sure the most unique car in the shop at the moment is this customer-owned Lambo…wait, that's not a Lambo.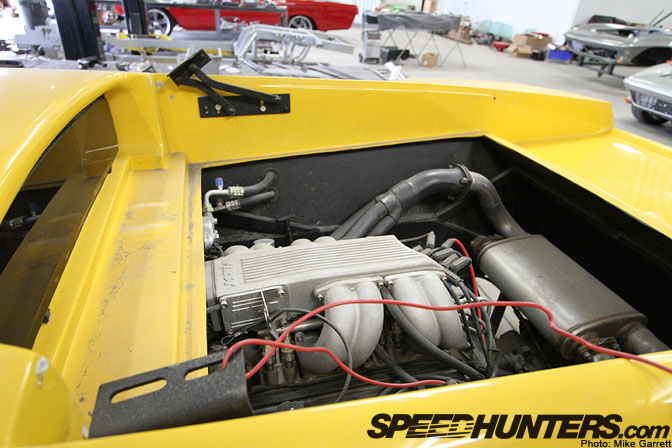 It's actually a kit car with a custom chassis and powered by a C4 'Vette engine.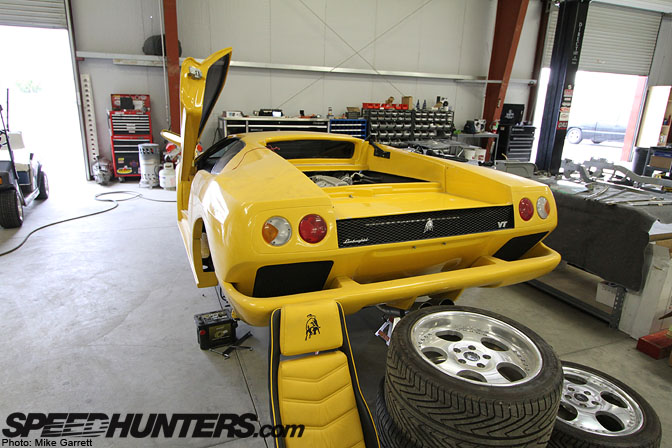 Not a bad replica though, eh?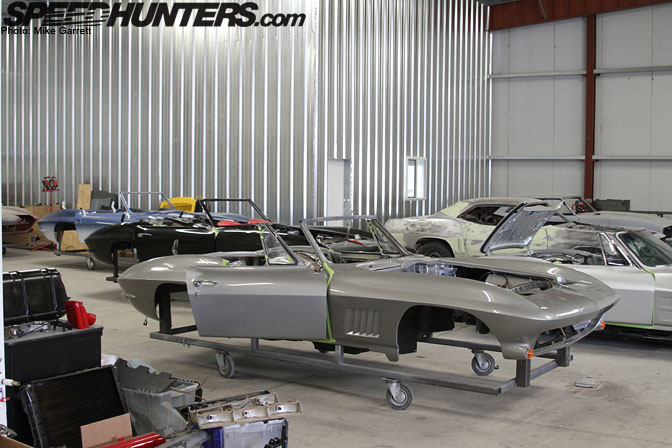 I no doubt feel proud to have such a cool shop representing the Central Valley.
I'll certainly be stopping by Hedges Speed Shop on my future visits.
-Mike Garrett