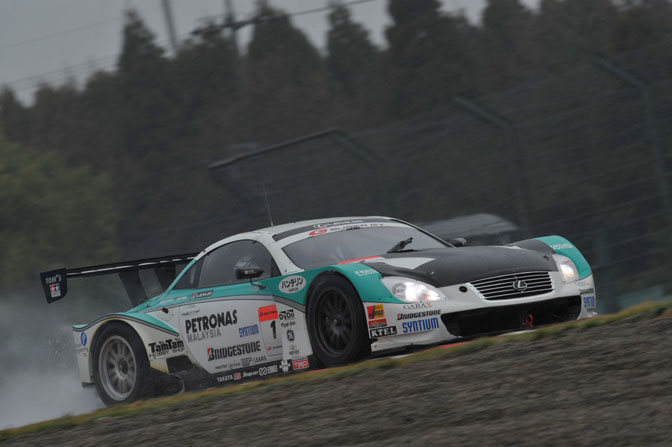 With the 2010 SUPER GT
season just a few days away, I thought now would be a good time to give a run-down
on what to expect over the coming months in Japan's biggest racing series.
Naturally, the strong teams will remain just that, despite whatever changes
have occurred over the winter. We can expect to see GT500's top teams; NISMO,
TOM'S, Cerumo, TEAM IMPUL and Honda Racing to remain at the front, followed by
Kondo Racing and Team Kraft, with a few surprises from the likes of Real
Racing, Toyota Team SARD, and possibly Raybrig and Nakajima Racing.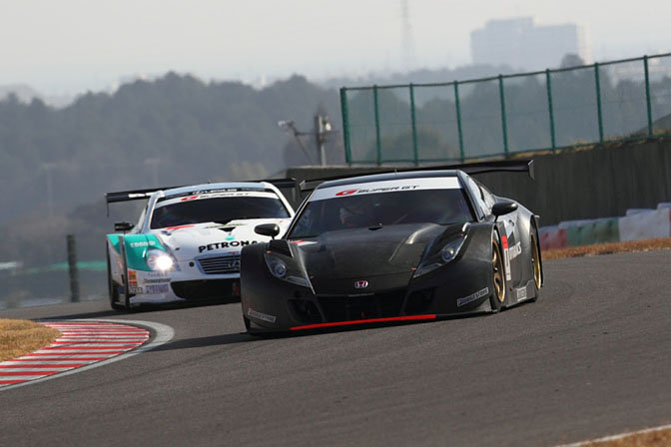 The biggest story as we
head into the eighteenth year of this championship is, of course, Honda's new
challenger, the HSV-010 (seen here in the first test session at Suzuka in January). Not only does it look utterly convincing, the car's
pace in pre-season testing has alarmed a few people at the rival Nissan and Lexus camps.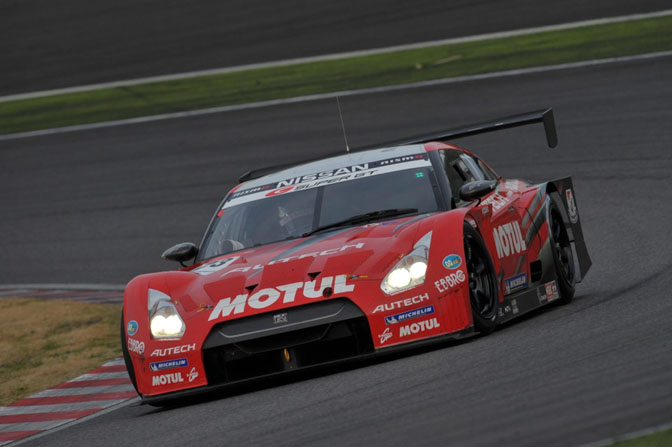 But it will be the two
perennial powerhouses, NISMO and TOM'S, who should be close on all events even
if they're not in a position to win every round. The #23 car running on
Michelin rubber will no doubt be interesting, though data gathered last season
when the Hasemi Motorsport GT-R used the rubber will be a significant help in
getting the most out of the combination.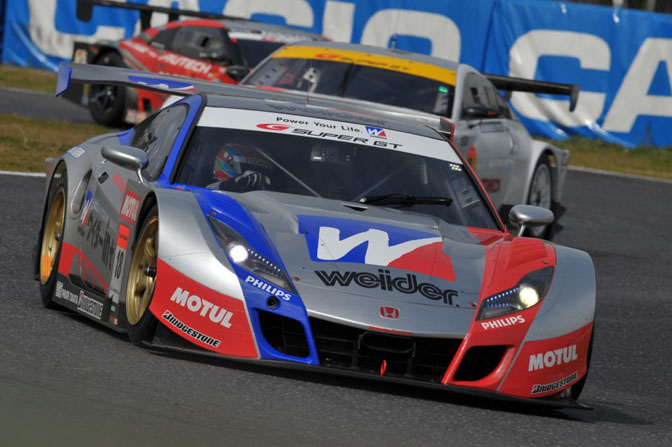 As for the drivers, there
hasn't been a raft of changes since '09, but a couple of noteworthy examples
cannot be overlooked. The obvious standout is Loic Duval, moving from a
Dunlop-shod NSX at Nakajima Racing to a Bridgestone-shod Honda Racing-entered
HSV-010. Assuming the new car really is as fleet as it was in pre-season testing at Suzuka,
he and equally quick teammate Takashi Kogure could be on for race wins. Loic
had been in the wilderness in the Nakajima Racing NSX, primarily because of the
lack of development of the Dunlop tyres. He's one of the quickest guys in
Japan, and this season the pair could be on for some really incredible
performances.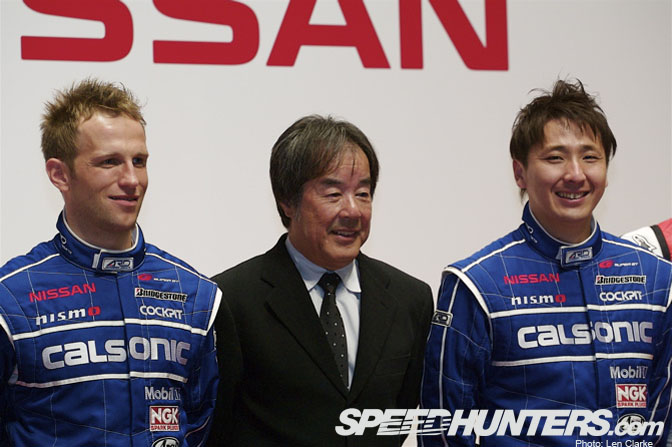 Another dynamite duo is in
the making as Ronnie Quintarelli joins Tsugio Matsuda in the #12 CALSONIC IMPUL
GT-R, moving over from the Hasemi Motorsport outfit which have gone to GT300
with a Fairlady Z. Theirs is the only Nissan GT-R on Bridgestone rubber this
year, and could be ultra-competitive. This image is from the NISMO Motorsports Press Conference in February, and standing between the drivers is team boss and total legend Kazuyoshi Hoshino, the "Fastest Man in Japan" with an astonishing 133 victories in cars to his name. More on him later in the year.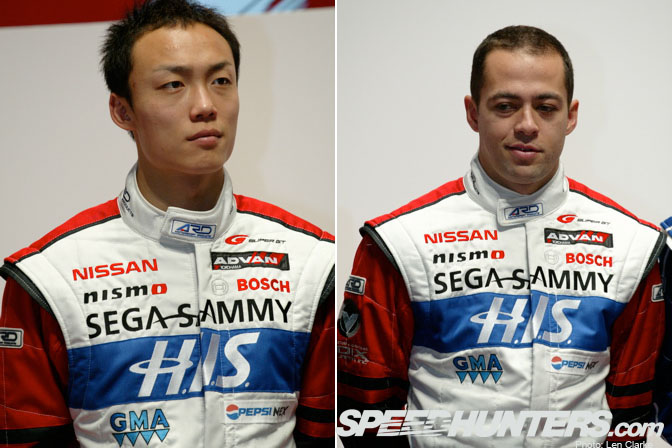 We can't forget Joao Paolo
de Oliveira, who's always extremely quick. This season he's got a new teammate,
the highly impressive Hironobu Yasuda. If their Yokohama tyres are well suited
to a given circuit, they'll be a threat for sure. The team proved its worth by
winning the rain-soaked opening round at Okayama last season, showing they
could take victory on home soil after previously winning twice in a row at Sepang.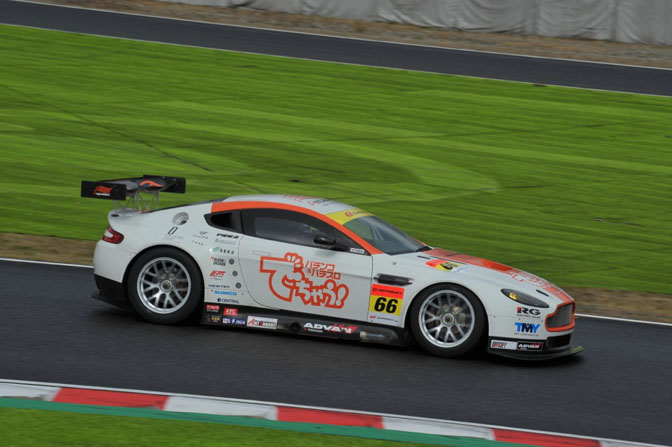 There are a lot of
superlatives in SUPER GT, though nowhere more so than in the GT300 class. And
while GT500 is the hands-down fastest GT series on the planet with the largest
number of manufacturer-backed factory teams, GT300 is where the really wild
variety of machinery, drivers and teams lies. The 22-car entry list for Suzuka
features no fewer than 14 models from 13 different manufacturers, in a GT300
grid that's piloted by some 50 drivers! The Aston Martin Vantage GT2 pictured
above will be driven by GT stalwart Hideshi Matsuda and former GP2 driver
Hiroki Yoshimoto, who's moving over from a hugely successful 2009 season in the Shiden.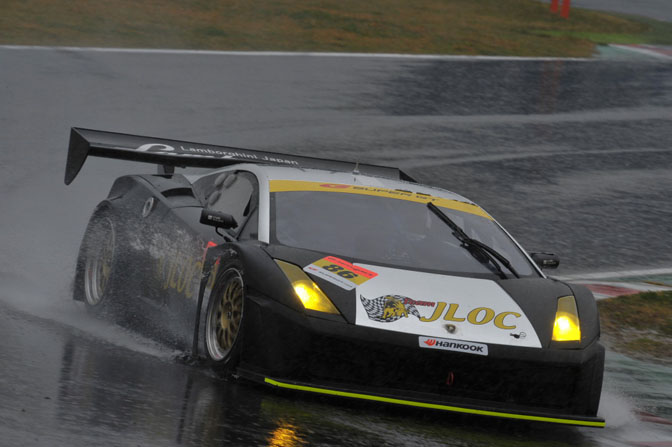 The JLOC (Japan Lamborghini
Owners Club) have left the Murcielago at home this season and instead will be
campaigning a trio of Gallardo. There is also a pair of Ferrari F430, the Jim
Gainer entry being joined by the new NAC Eiseicom LMP car.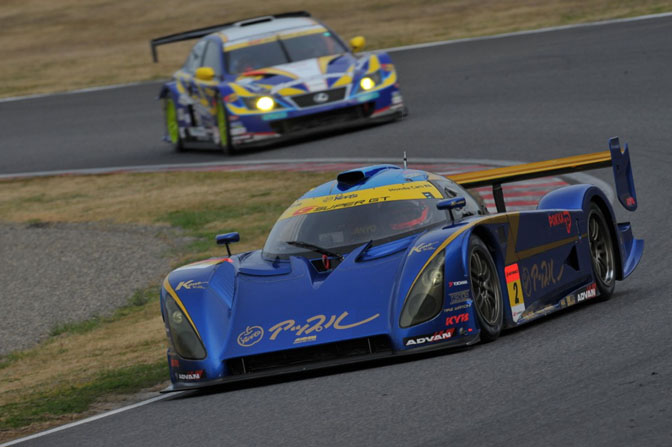 Apart from the regular
exotics there's a very healthy variety of low-production models. Topping last
week's final pre-season test was the Mooncraft-designed and built Shiden,
always a favourite – and usually in with a shout at the title. Vemac will be represented
by a sole entry for the season-opener, the #5 Mach GoGoGo car, and is joined by
the ThunderAsia Racing-entered Mosler. There have been Mosler entries in the
series before, but this is an entirely fresh outfit. Run by Singaporean Melvin
Choo who made an appearance at Sepang last year, he and new recruit, double
British GT champion Tim Sugden, should be a potent pairing.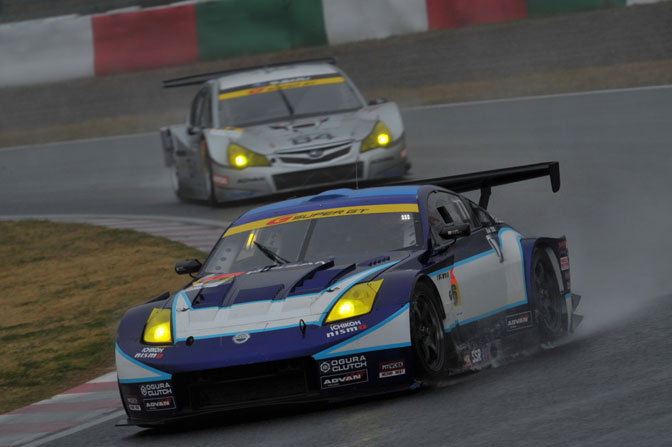 Not forgetting the brace of
Japanese exotica! There'll once again be a pair of Toyota's Corolla Axio, two
teams fielding Nissan's Fairlady Z (350Z), 2008 GT300 champions MOLA and GT300
class returnees Hasemi Motorsports.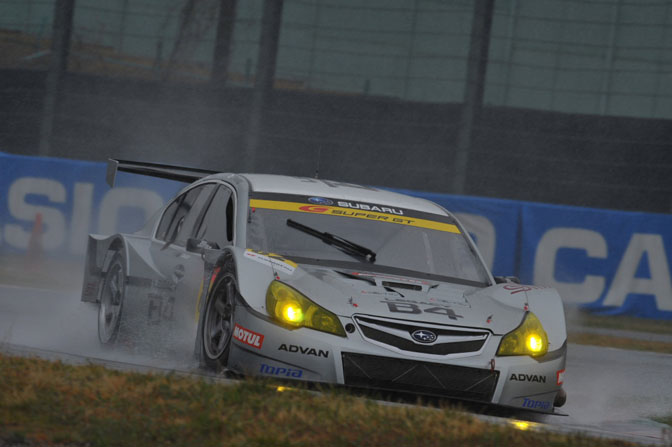 Plus, there's the much-loved Subaru Legacy
B4, now with the driver combo of Tetsuya Yamano and Kouta Sasaki, the ME
Amemiya Racing RX-7, and last year's GT300 title-winners, the WedsSport Lexus
IS350. All in all, it's an incredible array of machinery, in a class known for
its slicing and dicing once the lights go out.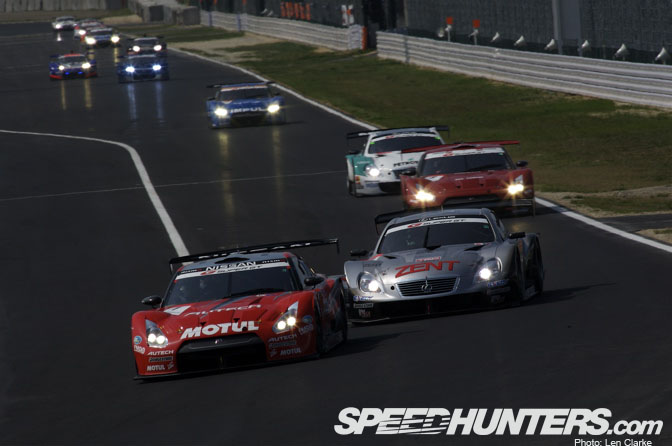 The calendar for 2010 is
little changed from the last couple of seasons, bar the obvious lack of a visit
to Autopolis, and an 8 rather than 9-round season.
Suzuka starts things off,
followed by Okayama in April before the traditional 500-km Golden Week race in
early May.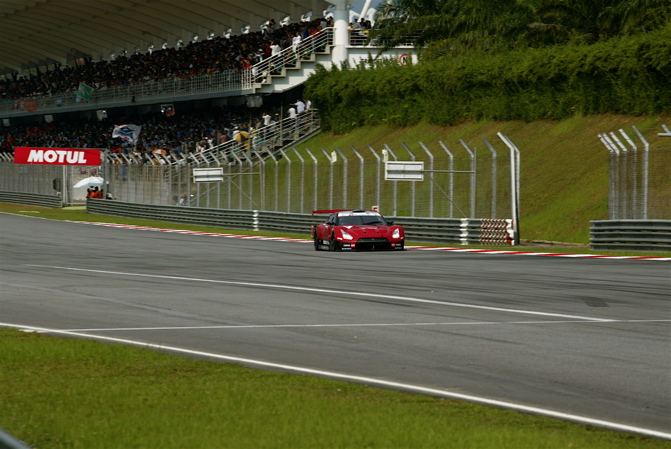 Then it's off to Sepang in
June as usual, followed by another little break while the cars are shipped
back to Japan…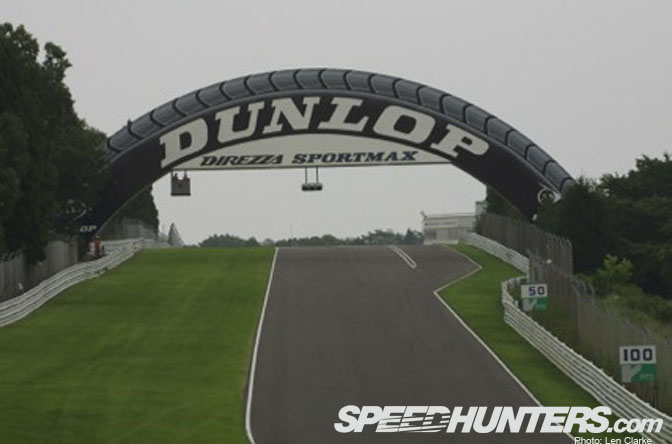 before Sugo at the end of July.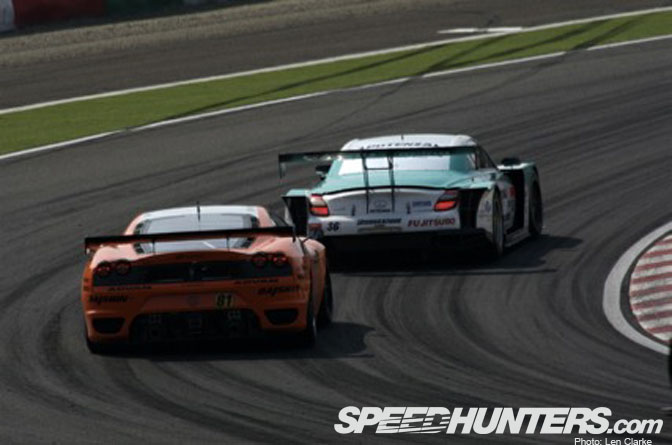 Late August is midsummer
here, and it's hotter than the fires of hell. Or at least it feels that way! Another traditional event, shortened from 1,000 to 700kms last year because of
the global economic crisis, the Pokka GT is in its 39th running in 2010.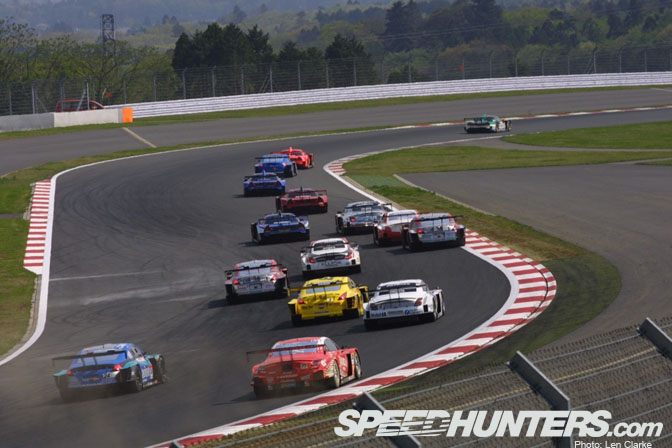 September sees a return to
Fuji Speedway, before Motegi in October (replacing Autopolis), and then a
non-championship double-header with Formula Nippon at Fuji in November (a total
of six 22-lap sprint races will be held over the two days, three from SUPER GT,
three from Formula Nippon).
The manufacturers: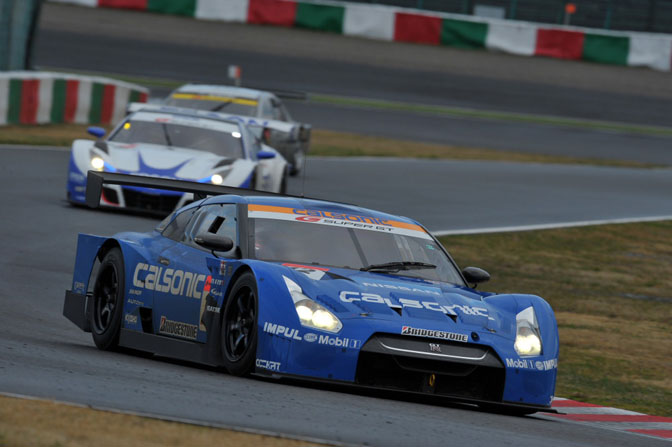 Interestingly, Nissan's
three GT-Rs will all be using different brands of rubber. At the NISMO Press
Conference in February I was told this was to ensure the brand had the greatest
chance of better results at the greatest number of tracks. It'll be interesting
to see how this pans out. (image: Calsonic Impul GT-R at Suzuka, February, 2010)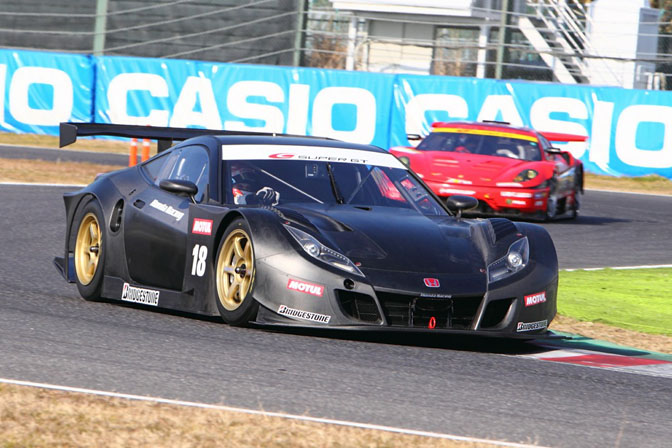 All attention will be on
the new car – and if they can do what Nissan did two years ago, namely come out
with both barrels blazing, it will make for an interesting season indeed.
Scoring a pair of victories in the opening two rounds might be asking a lot;
but there's no doubt they'll be wanting to avenge the success of the GT-R in
2008.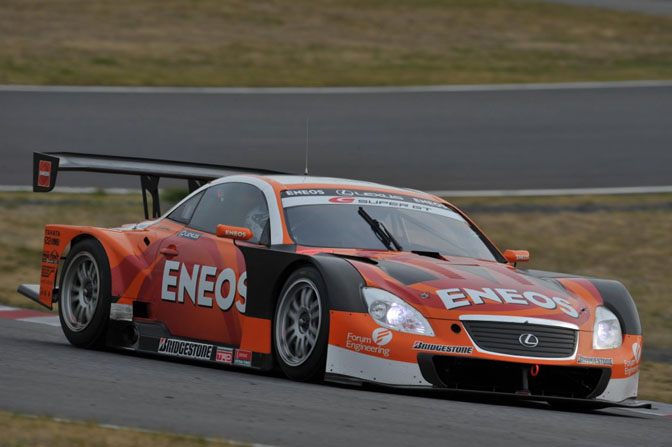 With the #1 on the TOM'S
entry, Lexus will be starting the year off in a confident mood. Pre-season
testing (away from the Hondas) has seen the cars top the GT-Rs, but it's
difficult to get a clear gauge of true performance until the opening round.
Only a week to go, I can't wait to see what unfolds in the opening round. Stay tuned to Speedhunters for reports from and after the event, and hopefully a few surprises besides!
 – Len Clarke 
*Other images provided by GTA Images and Mobilityland