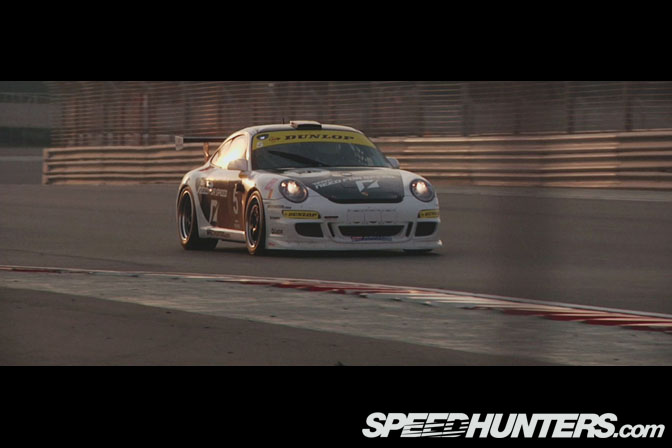 I love challenges. Where there is
doubt, I find inspiration. This past January, we traveled to UAE to film a team driving a car for 24 hours straight, in a field of 75 plus cars, in the desert, in the grandest city in the world – Dubai.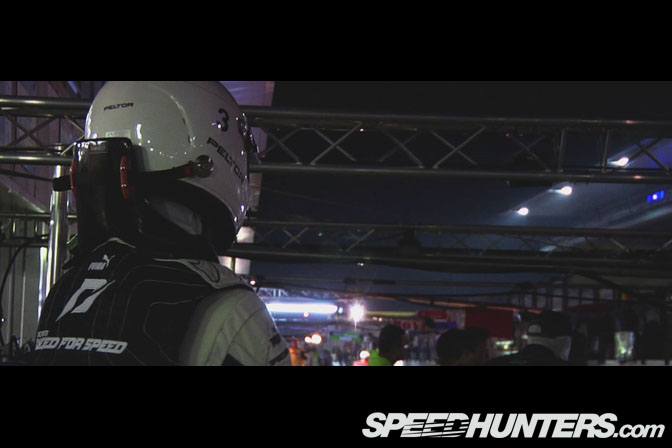 Having never filmed an endurance race, I was looking forward to the challenges presented by the event. The Audi documentary Truth in 24 had just beaten my short film Climb Attack for an award, so it was time to see if I could hang with the competition.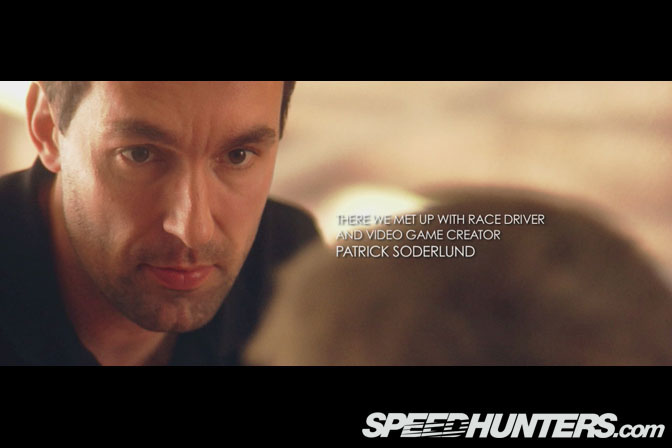 At the Dubai Autodrome, I got to meet the subject of the film – Patrick Soderlund.
Patrick was one of the founders of the DICE game studio in Sweden and now oversees the entire Need For Speed game franchise. He was one of the four drivers on this year's Team Need for Speed racing team. Luckily, he is also an incredibly laid back. He took time to show us around the Porsche and explain the individual driver's schedules piloting the car – known as stints.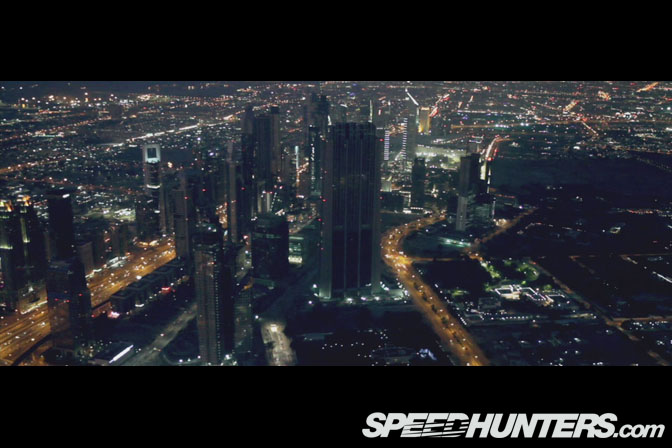 It was important to me to capture the
scenery of Dubai as well as the race. I think it provides context to
the madness of non-stop racing. As a spectator, you get to watch the
sun rise and set behind Dubai's multiple skylines.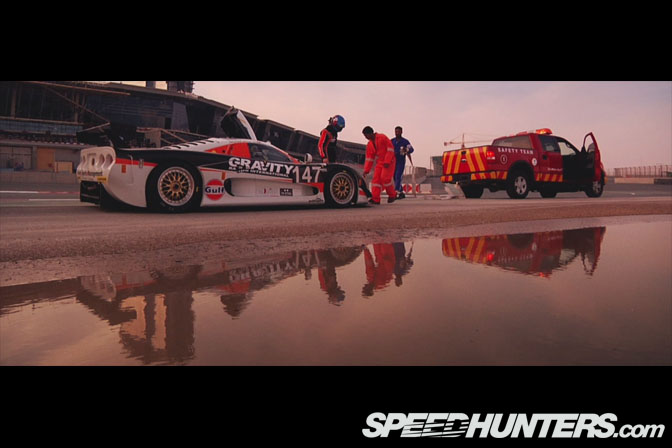 Finishing a marathon of driving is no easy task. One small mistake can be the difference between a DNF and victory.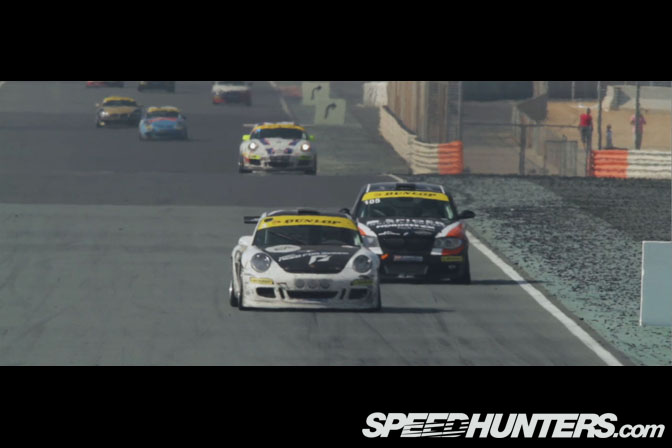 In this shot, Jonathan Moore let me borrow his 300mm f2.8 telephoto lens to get some of the action down the back straight. The tire debris, heat rising from the pavement, and the slight elevation change made for a nice image. For the camera techies out there – I used a Canon 7D for some of the filming.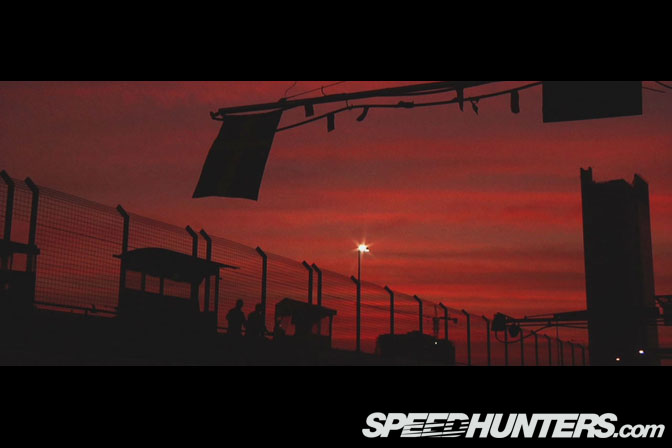 To help show the passage of time, I setup a camera that was dedicated to time-lapses. It would record a frame every second and captured sunsets and sunrises during the race.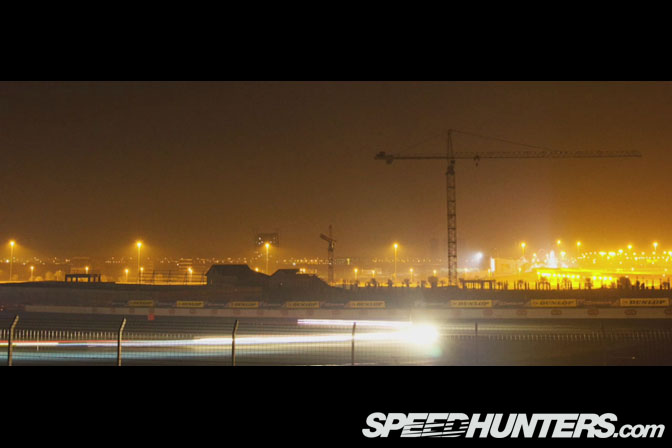 I used several sequences of long exposure stills to create moving images of headlights through the course. Layered with audio being captured on a video camera. Light writing with race cars.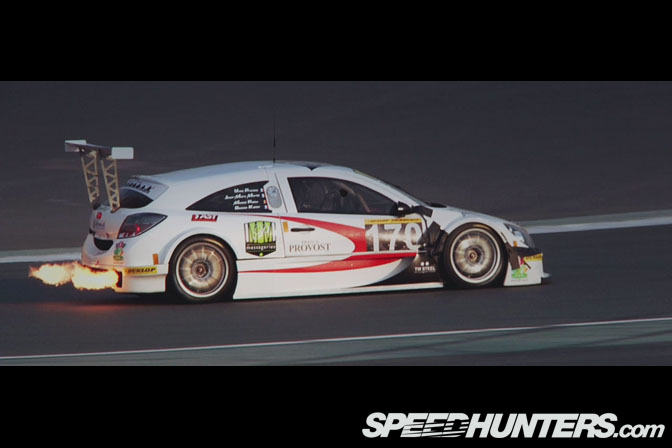 Finding a good corner with a couple
quick down shifts is a nice place to capture some fire balls and
glowing brake rotors. I had plenty of time over the course of 24
hours to camp out in a few spots and wait for moments like this one
to happen.
Enjoy the film and be sure to read
Patrick Soderlund's blog post on his experience at the Dubai 24H.
-Will Roegge