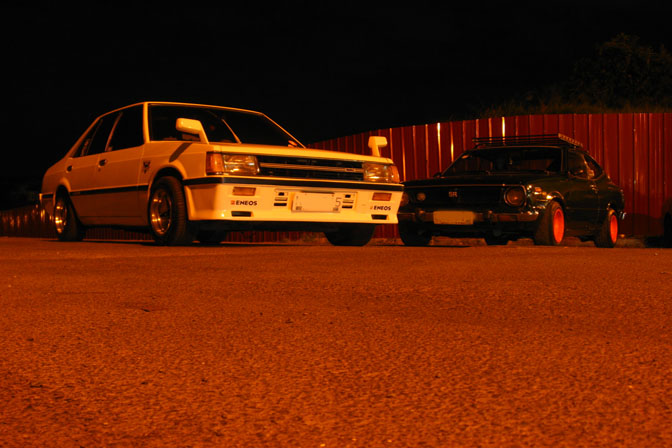 Reader Anthony Magat from the Philippines sent us a couple photos of his two classic JDM machines for Readers Month. Retro Japanese cars, and Toyotas in general are huge in the Phillipines. In fact, it seems like the place might be home to the largest population of of old school Toyota heads in the world.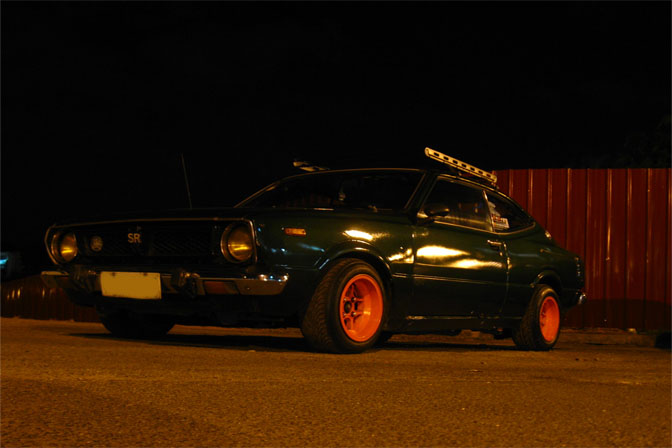 Mark shows his Toyota love with this rat-inspired Corolla SR coupe, complete with a roof rack and a set of 13×8 wheels. Plans are to build the car into a shakotan style cruiser.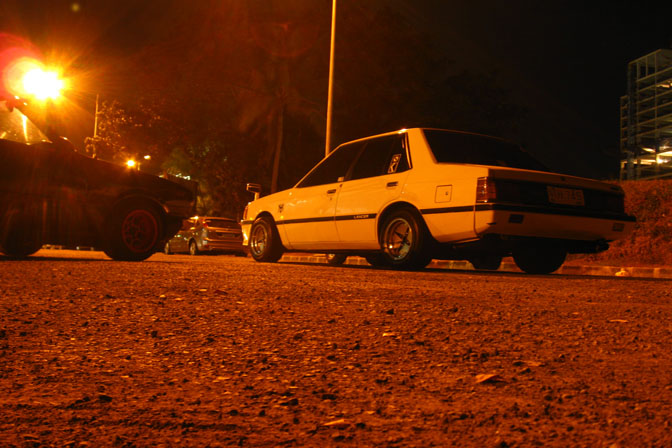 But Mark isn't just a Toyota guy. He also owns this lightly modified A173 Mitsubishi Lancer sedan. He says that although Lancer doesn't look terribly low in the photos, he scrapes on the regular. Hmmm…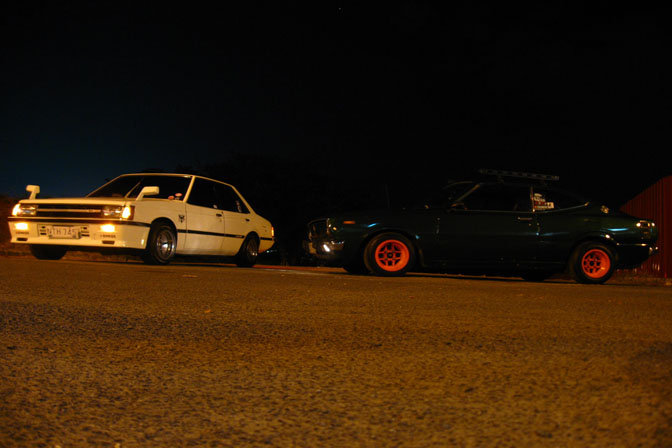 Mark is trying to organize a local old school Japanese car meet, and says he plans to keep us updated with photos.
Please do!
-Mike Garrett