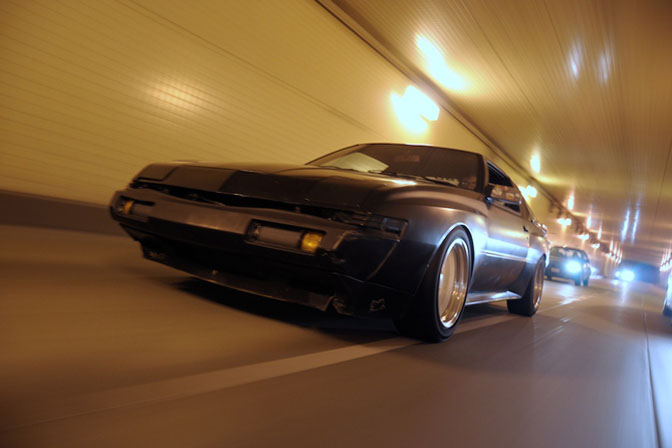 Sure the air dam is cracked to hell. Ok there's no grill. Yes that's gaffers' tape over the fog lights. Does any of that matter?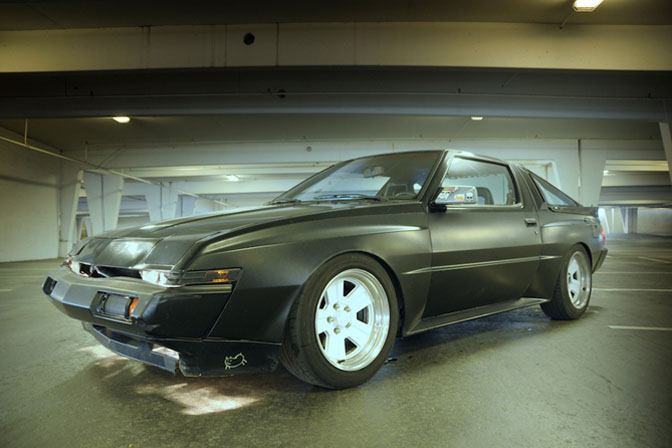 No. Nothing matters except the joy that comes from daily driving it, drifting it, jumping it, racing it, and thrashing it.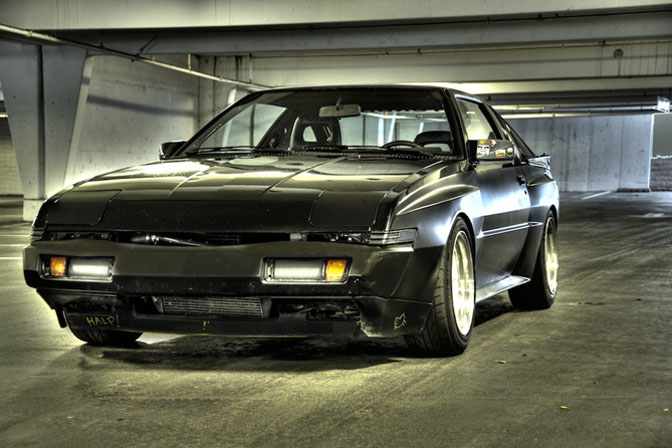 Every dent, scrape, and spray painted quarter panel has a story.  Each bit of the 2.6 liters of turbocharged intercooled mayhem provides for a never ending supply of fishtails and late night canyon runs.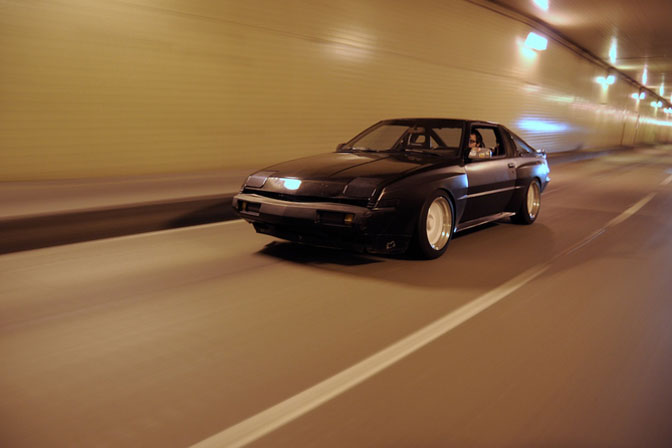 This is my car, and it is my connection to the car culture. It is my vision of everything I love about cars.
The photos are by my good friend and automotive fanatic Robert Jesse during the course of an evening in Monterey, California.
Thanks,
Clay Payton