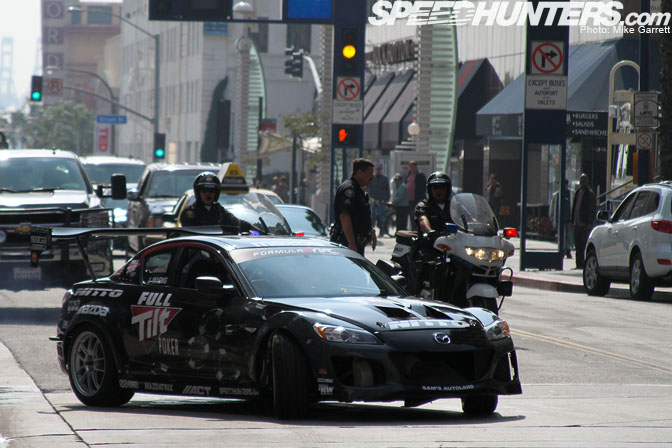 The Bergenholtz Racing RX8 is not only getting a new driver for the 2010 Formula Drift season, but a new sponsor and an exterior makeover.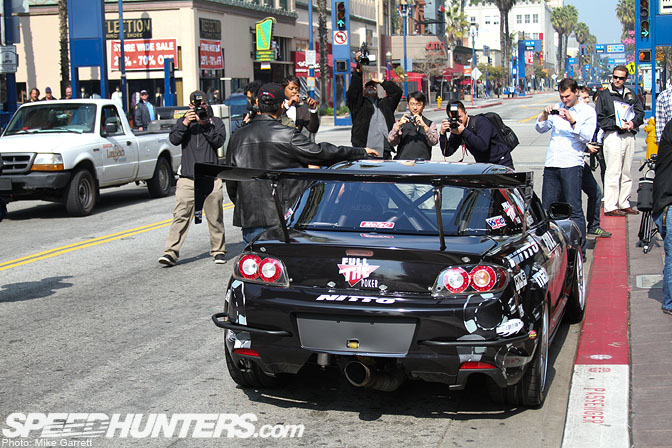 The car was unveiled this morning, as new driver Joon Maeng serenaded the streets of downtown Long Beach to the sounds of race-tuned rotary.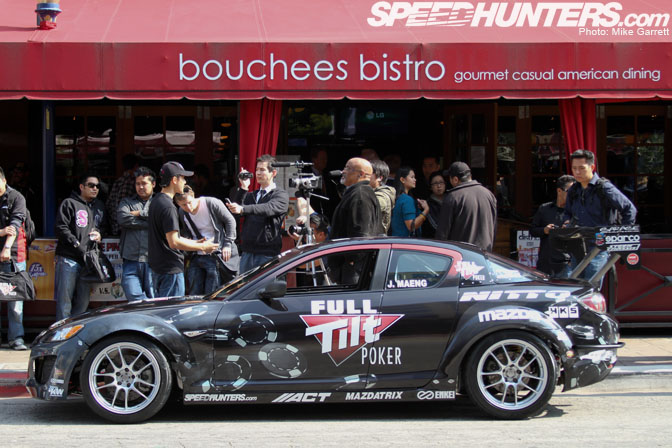 Full Tilt Poker has jumped onboard as a primary sponsor for the team, and the car's livery reflects this.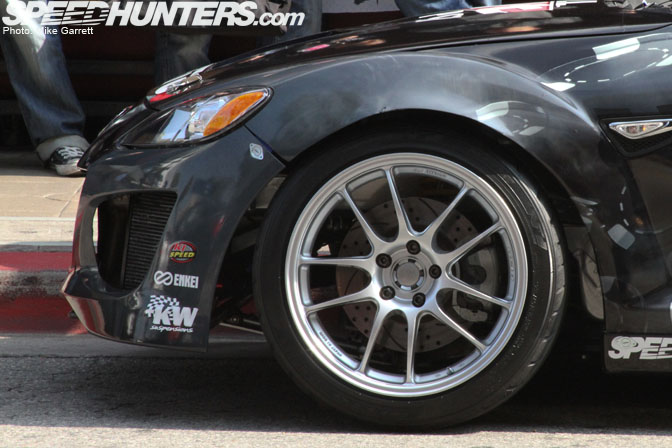 I also noticed the new Enkei wheels. Cool.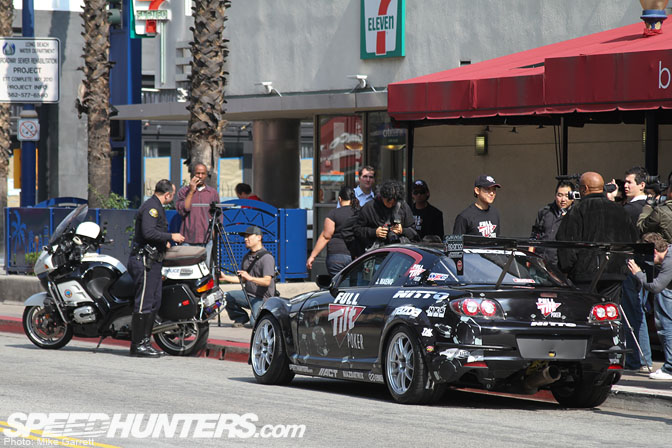 A race car in a busy urban area is always a recipe for fun. Countless Long Beach locals came out to see what all the commotion was about. Maybe they were expecting a Hollywood celeb sighting, but instead they were treating to the eardrum-busting sounds of the RX8.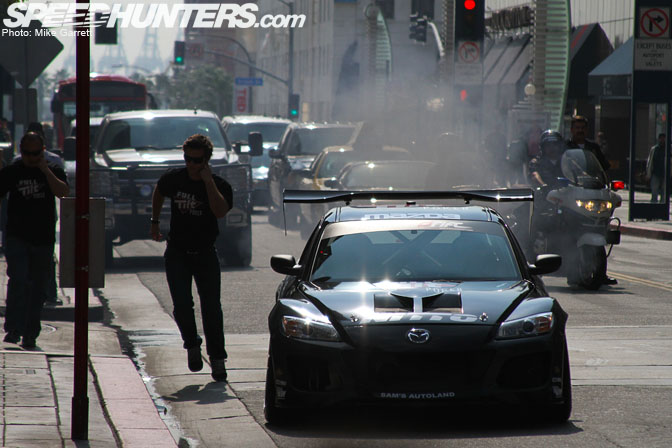 The 2010 FD season opener draws closer and closer. Less than two months to go now!
I'm starting to get excited.
-Mike Garrett