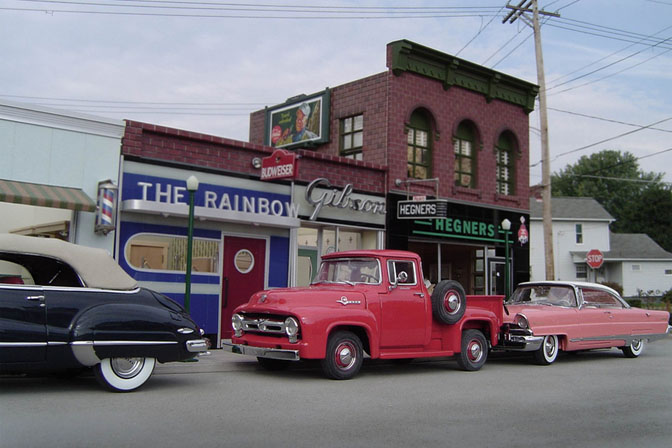 Linhbergh sent me a link to a Flickr photostream for these old school American cars – he knows I'm not the go-to-guy for American cars, and I had to look very closely before I realized these are scale models! I've posted stories about dioramas in the past. Some of their details amaze me…
The creator of these dioramas is Michael Paul Smith. In his own words, "What started out as an exercise in model building and photography, ended up as a dream-like reconstruction of the town I grew up in."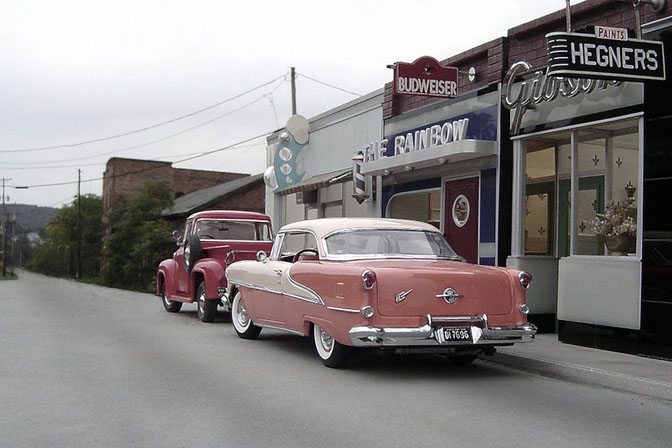 The really cool thing, and something I haven't seen before, is that Michael places his diorama's in a real life environment. Like in this shot, the three houses and two cars in front are scale models, but the house in the back and the trees are real.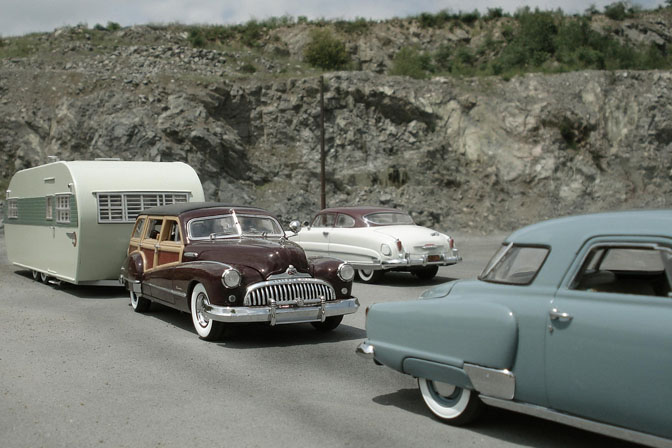 This shot features a real quarry with three scale models and a trailer in front of it. A shot like this could have come from a magazine in the late fifties. Can anybody identify the cars?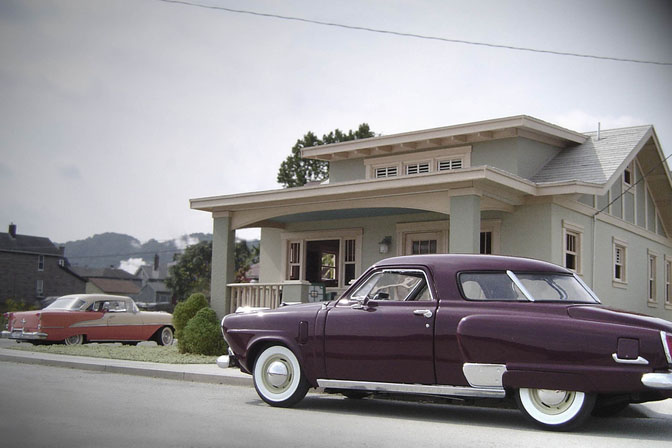 Another cool shot with a scale model of a house and cars, with real houses in the background. The car in the front is a Studebaker I believe.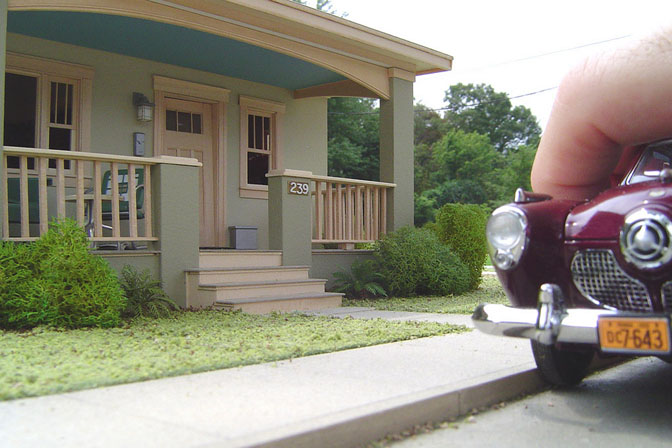 The real sense of scale is apparent in this photo with the builders hand. The buildings are made from gator board and styrene plastic. To add some realism Michael also includes jewelry, finishing washers, and printed material.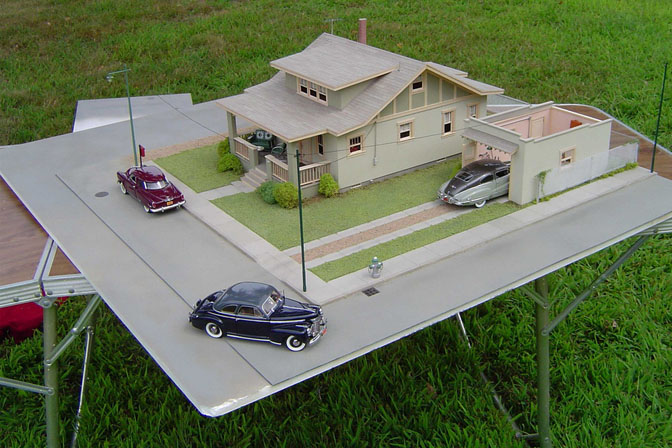 This is how he places the diorama's in real life. Just a table and some trick photography are enough to make you believe you are looking at the real thing. I suggest you take a look at some of his other work inside his Flickr photostream. I think you'll be as amazed as I am. 
-Jeroen Willemsen