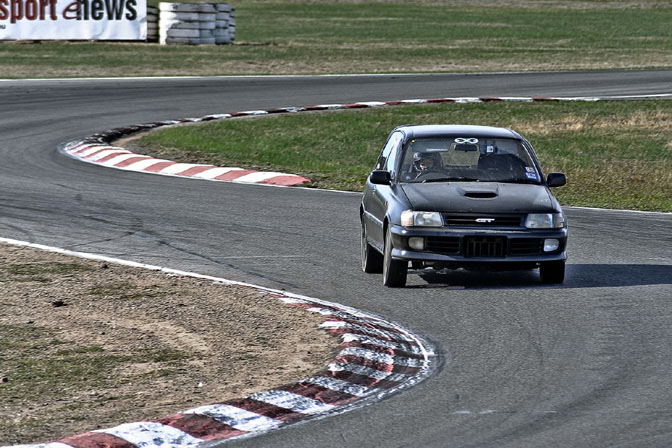 Hi Speedhunters! My name is Ying and this is the tale of my 1990 Toyota Starlet GT EP82 from Melbourne, Australia.
My story begins late one night in 2004 on an almost empty freeway. I saw some headlights approaching incredibly fast. As it flew by, I caught a glimpse of the two letters that would shape the next few years of my life. A glowing "GT" badge fixed in the middle of the tailgate. I drove back home intrigued. What the hell was that?
A few hours later, I discovered this little car was called a Starlet GT. The car weighed 830kg and was powered by a 1.3 litre turbo engine. Huh, starlets come in turbo models?
Whilst there is a small turbo starlet community in Australia they aren't a common sight on Melbourne roads.
Having never driven one, sat in one, or known anyone that had owned one, I decided to buy one.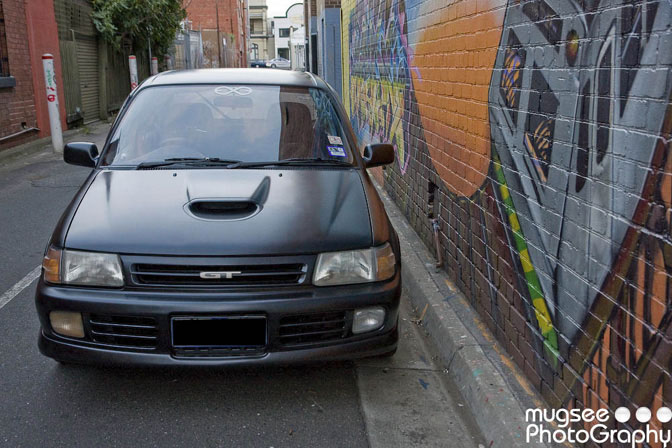 A few months later, a stock GT from Queensland (read: the other side of Australia) popped up for sale. The car was test driven by a friend there who gave it the thumbs up. It arrived on the back of a truck a week later.
The car was showing its age and quite rough around the edges but I instantly fell in love with it. It never missed a beat, was hilarious to drive and fantastic on fuel!
2 years passed and in 2006, a new kid showed up at work. He explained to me how he took his Supra to the track and how easy it was to take a street car to the circuit. On my birthday he presented me a brand new 4 point harness and said, "Now you MUST go to the track."
And to the track I went!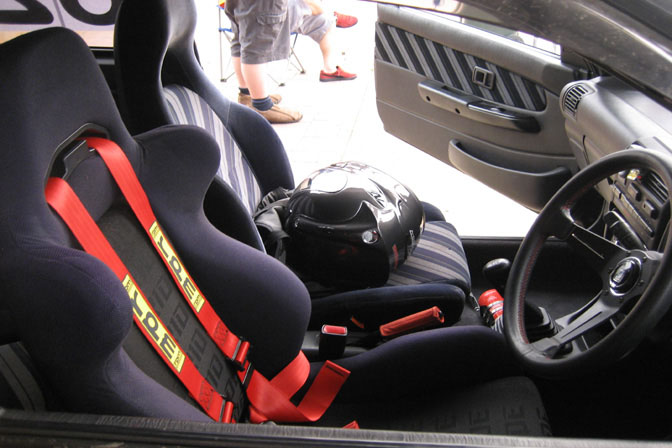 The day ended abruptly with the one question I didn't want to know the answer to.
"Hey…what's that knocking sound coming from the engine?"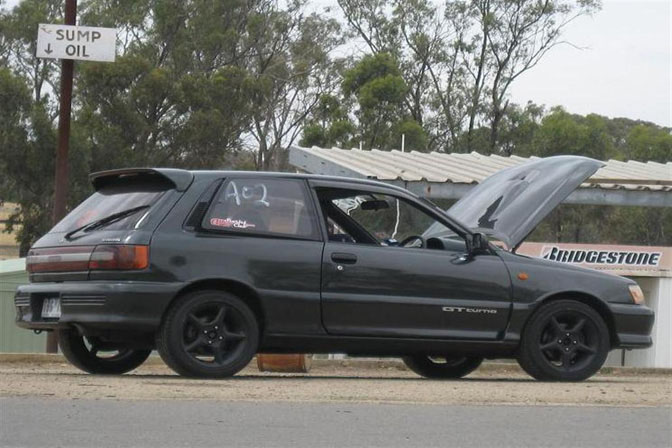 And thus, concluded my first track day. From then on the GT would affectionately come to be referred to as the "Tartlet" due to the random collection of parts from Toyota's, Subaru's and Mazda's which had found their way on to the car. 
I bought another GT as a donor car and a new engine went in courtesy of my boyfriend Dan who also conveniently doubles as my mechanic!
Track day rolled around again. From my own observations, I had come to a conclusion. There are certain drivers that are racing prodigies. The drivers that were born to drive and are at one with the car. At the other end of the scale, there are those that have no natural talent whatsoever and must put blood, sweat and tears into learning how to become a slightly better driver. As I sat in the middle of the field, covered in dirt and miles away from the corner I should've taken a bit slower, I realised that I was one of those people that fell into the second category.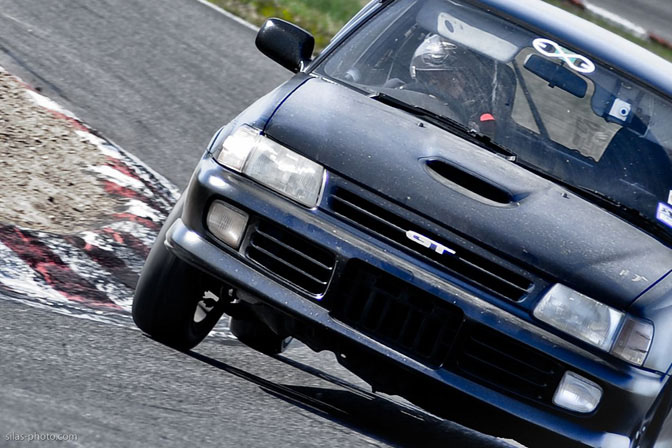 More track days came and went. Upon each return to the track, I slowly but steadily I chipped away at my time. DIY mods were met with either massive success or epic failure. Notably my first track day attempt on semi slicks saw me rolling back into the pits after the warm up session in a cloud of smoke. I had blown the turbo.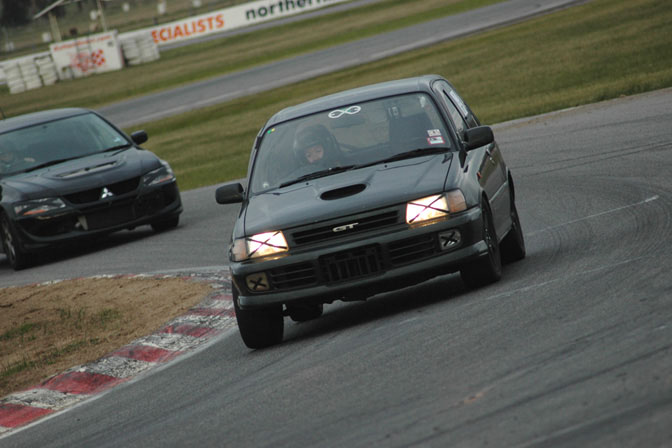 Overcome with irrational heart ache, I sat in the boot of my car. Questions flooded my mind. Was this car just not meant to be the track warrior I had hoped it would be? Why did it keep breaking? Was it too old? Should I just give up and buy a newer more reliable car?
I loved this car, and knew it was capable of great things. I still had some unfinished business. The tartlet had more to give and the only thing holding it back was me.
So the turbo was replaced with another stock CT9 and was back on the road and track in no time.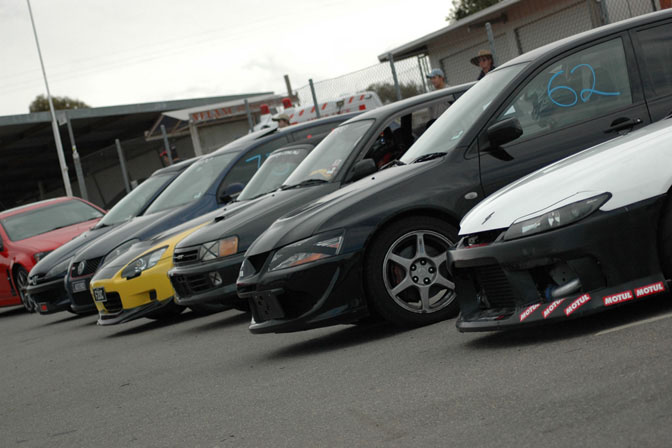 By now the car was starting to look quite bad with the clear coat peeling all over. As I was too cheap to pay for a proper respray, I visited the local Bunnings and came back with some supplies.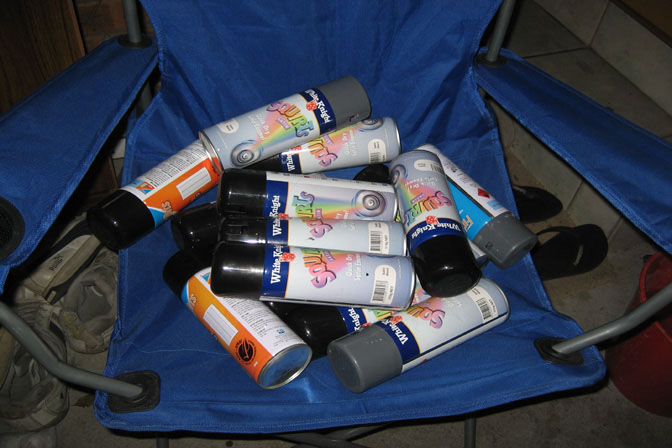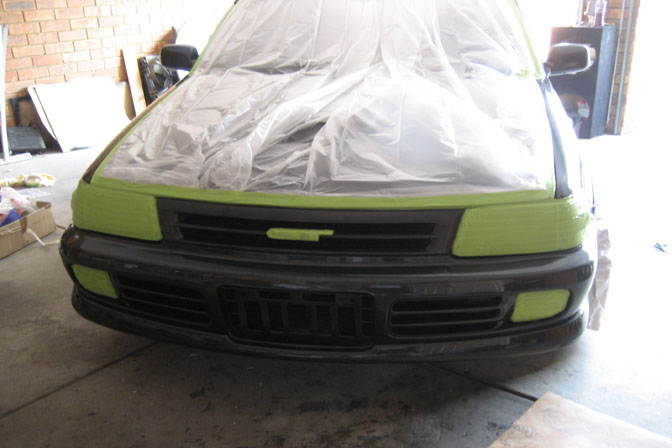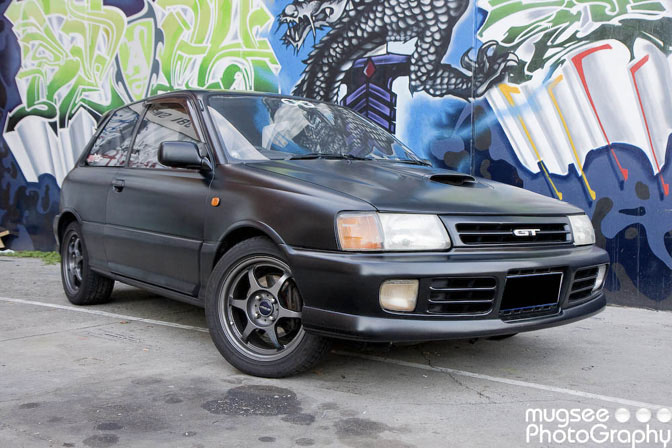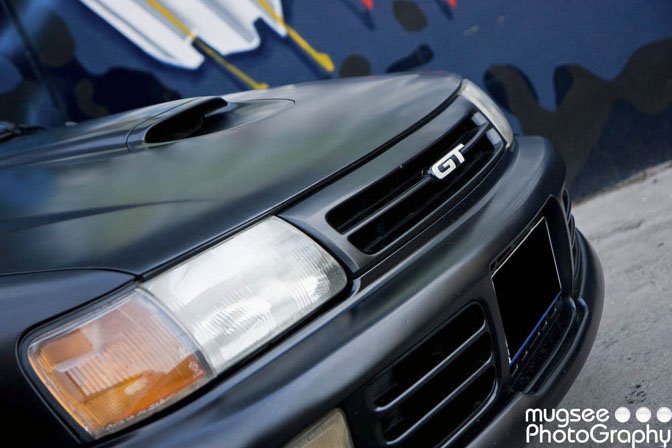 With the car now looking ghetto fabulous it was time to give the tart a bit more poke. This problem was solved by upgrading the turbo with a td04. Whilst not a terribly impressive set up compared to other performance cars, the WRX turbo combined with a light weight car was everything I ever wanted.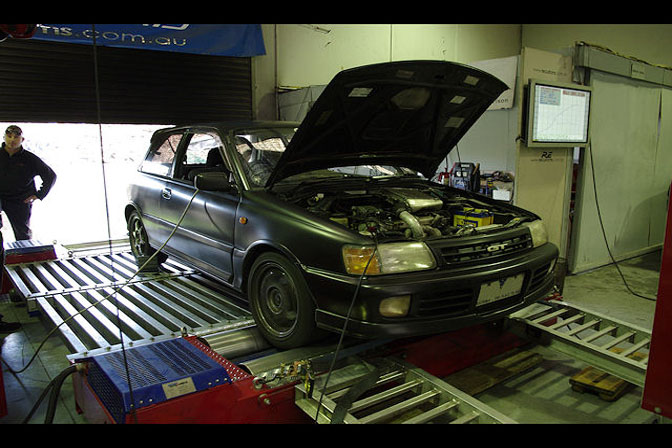 In this process I also managed to pick up my third starlet. A friend commented that it was like a pokemon story line. "Gotta catch em' all!"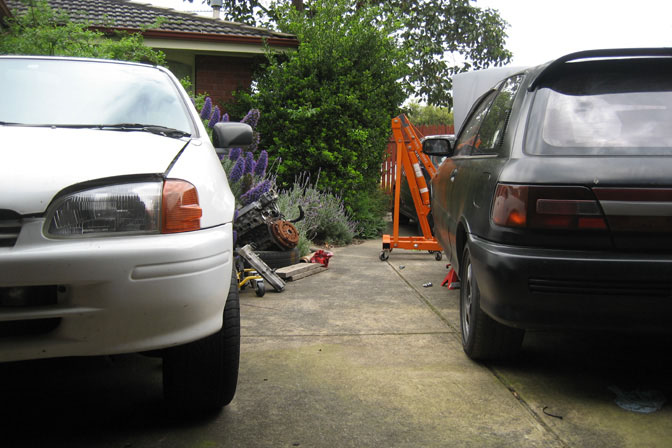 Many track days later and 5 years since the tartlet and I had met, I decided it was time to spice the relationship up. Perhaps, a new challenge was in order?  That challenge would come in the form of a 9 hour interstate drive to Wakefield circuit in NSW to attend a track day.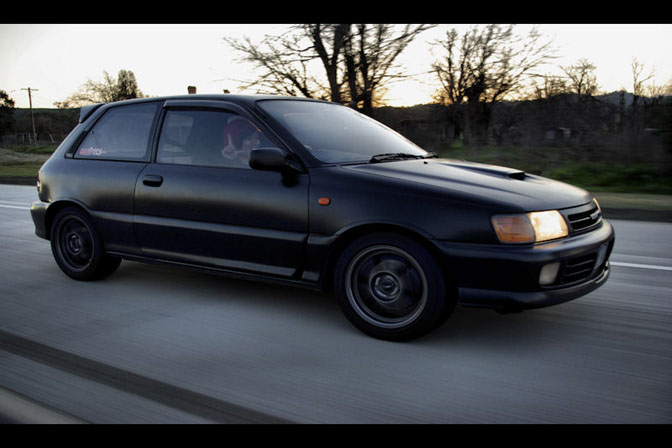 We arrived at the petrol station on Friday night before the track day. 9 hours on the road and we were finally there! I went inside to use the rest room and came back out to be greeted by a pool of green coolant vomiting out onto the ground. The water pump seal had blown.
The car was cautiously driven back to our accommodation about 10 mins away. The leaking had stopped so it looked like the car was going to make it back to Melbourne but this meant that I had to sit the track day out. I was gutted.
My head told me not to track. My heart said to do it.
I called up a friend who told me: "Either way, you're going to be upset right? So which option makes you the least upset?"
Dammit, I'm here to track. Let's give it a shot!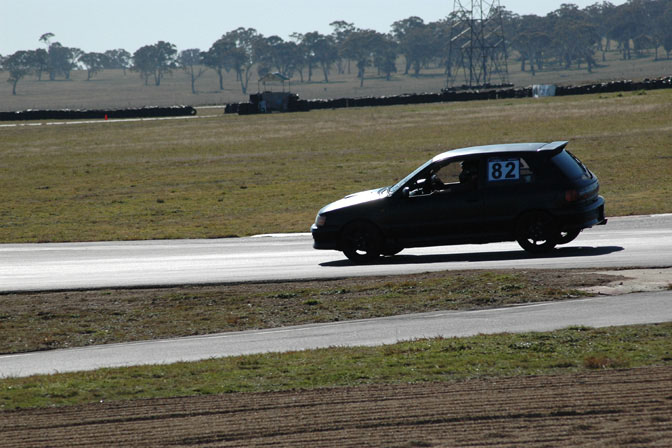 As expected, the car died courageously half way through the day. There is no question as to what killed the car. Cylinders 1, 2, 3 and 4 were full of water!
At least it will be a good story to tell when I'm older – or perhaps for a Speedhunters readers month blog. Haha.
To be honest, I'm more annoyed the car didn't last long enough for me to post a faster lap time!
I have met some of the kindest people and my best friends with this car. Oh what a feeling!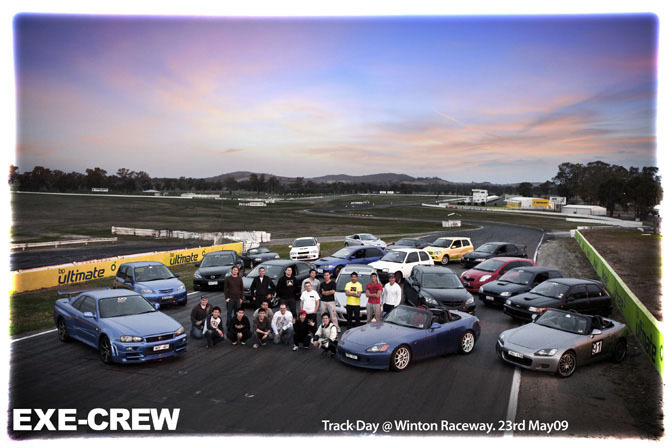 Shoutouts to: Dan, Exe-Crew (www.exe-crew.com), Au starlet club (http://www.austarletclub.com).
Photos courtesy of: Kam, Drew, Mugsee and Silas (www.silas-photo.com)
My blog on the Melbourne car scene: (http://noisyninja.tumblr.com)
- Ying