Hi Speedhunters!
My name is Steven Yankeh and I live in Maple Valley,
Washington. First of all, I just wanted to give my compliments to the
Speedhunters team for putting together what is definitely one of the freshest
car culture sites on the web. After seeing all of the Silvias being posted as
of late, I got to wondering when we'd be seeing some TE27 posts. I know there aren't
nearly as many TE27's around as there are Silvia's, but given that fact I felt
that it would make a post on them all that more interesting and a great way to
share some lesser know old school JDM flavor!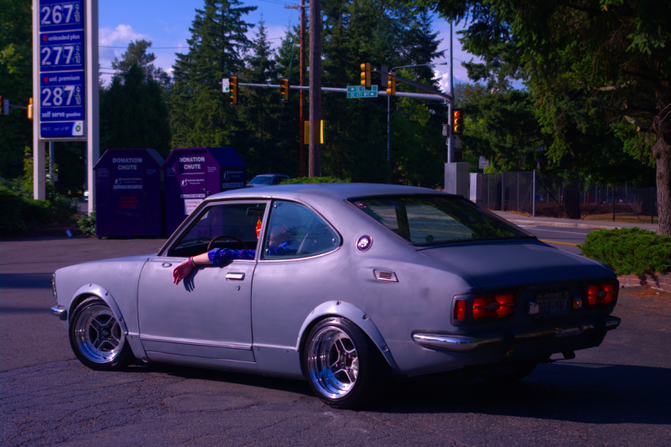 Pictured here is one of my current projects, a 1972 Toyota
Corolla Coupe. Currently however, it sits lowered on a set of 3 inch blocks behind
my house, and I'd rather not admit to how I went about lowering the front! The
hood still houses that original 2tc. It had initially come with a 2 speed auto
but I removed that and replace it with a 5 speed from a 1978 corolla wagon. I
used a clutch master from a 2002 WRX, a clutch slave from an 85 Celica GT-S,
and I also put in a clutch pedal made from scratch by yours truly! In addition
I also added a trans mount using a mix of original parts and parts from a John
Deere mower….don't ask. Parts are hard to find for these, so using what I had
around was my only option!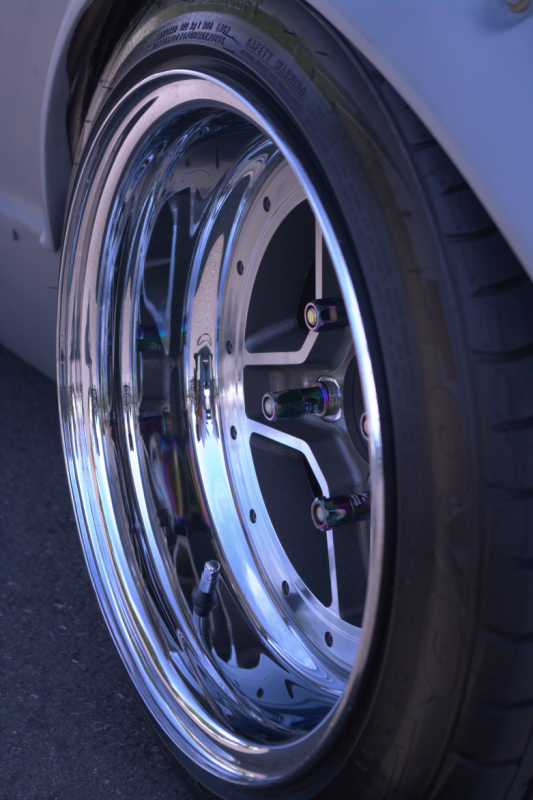 The wheels are a set of Kelsey Hayes Kelstars in 14×7 -22
up front and 14×8 -38 in the back. All are fitted with a set of Toyo T1-R's in
195/45. They're held on with ARP Extended Studs and Project Kics R40 Neo Chro
Lugs.
Thanks guys, enjoy!
Steven.