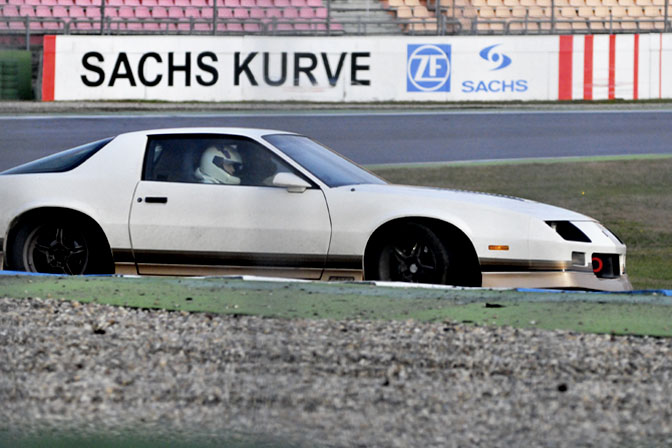 Hi folks,
Maybe you want to hear the story about a little Camaro driver…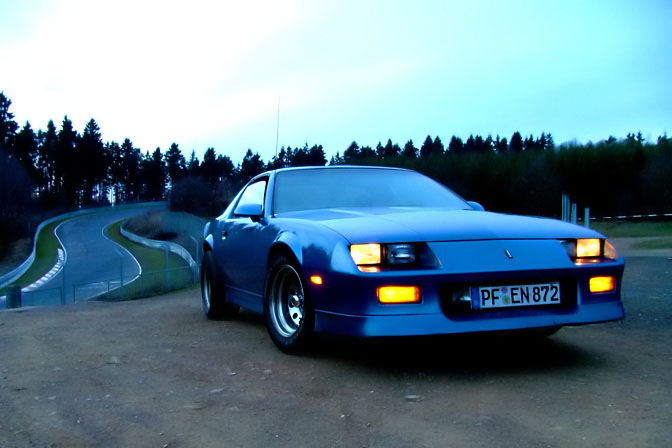 After I got my license in 2001 and after a long time of searching I found my first automobile love, a Chevrolet Camaro RS with a 5L 170HP V8 built in 1990.
So in 2002 everything began. I started reading a lot of message boards, magazines and tuning books to suck in all the information I could get. After starting as a complete greenhorn I began to understand how a car works and what I have to do to make my car faster.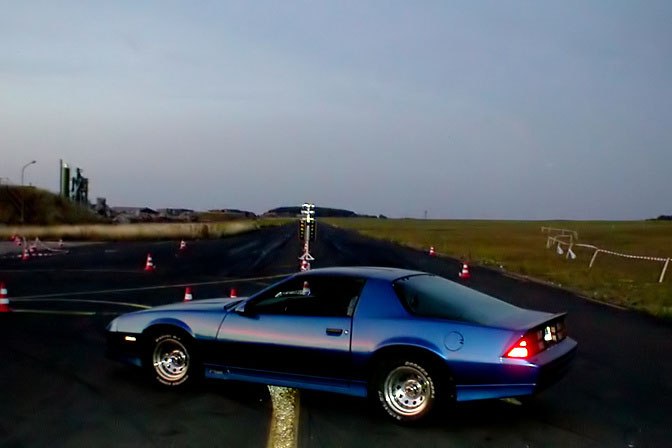 I spent most of my money on that car, and it drove me crazy with a tiny problem here, an annoying problem there. But hey, it was still my first car, my Camaro!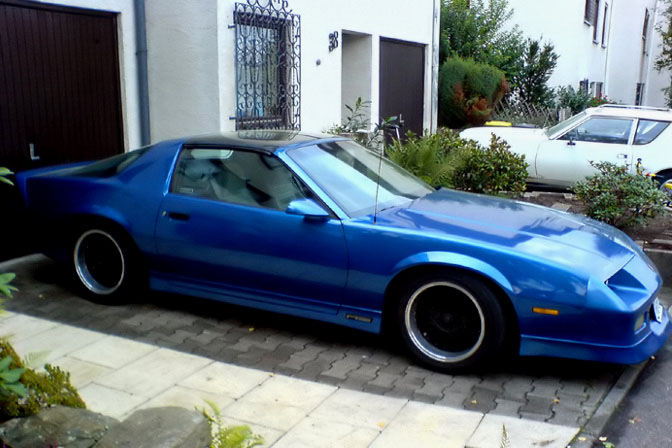 The suspension was nice, wheels and tires were fine and the new engine was a blast. I invested money and time for over 2 years and was just happy. But I still had big plans for it.
Then, it was the 1st of October in 2005, the craziest and most unbelievable thing that could happen happened: I smashed my beloved Camaro…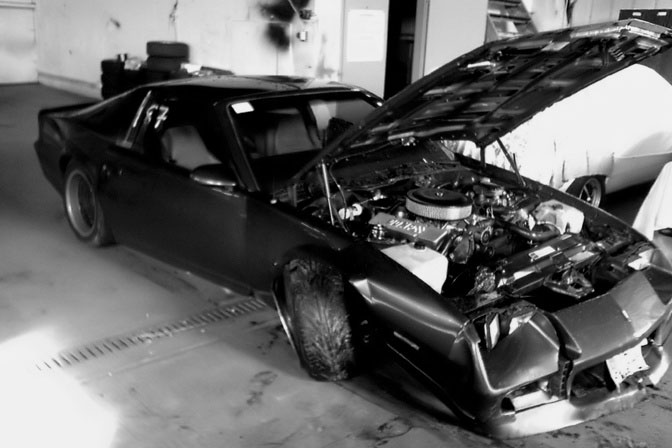 We visited a 1/4 mile event and in the evening I was driving outside the race area. Then there was a corner that was more narrow at the exit and that's it. I flew a few feet, shaped a little tree and crashed with the right side on a stone cube.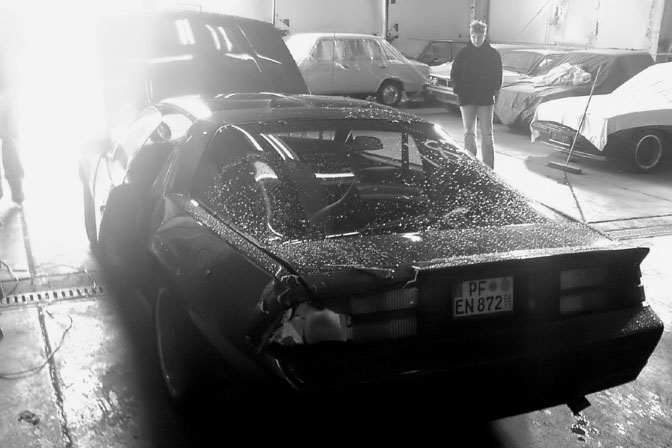 All the work, all the money…gone. I was so confused that I even forgot to cry! How could that happen to me? I knew the limits of that car. I was racing it regularly…but it didn't help. I was too fast so it was 100% my fault…the worst thing on that whole situation.
After my thoughts were clear again I had to look what was up with the car. It seemed, and what a blessing, that the engine was ok. So there was hope to fix the car and bring it back to the street.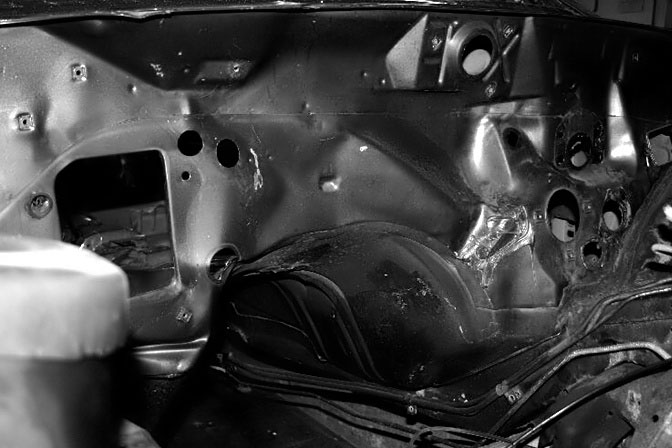 Unfortunately it came out that the frame was bent so there was no real chance to fix everything up.
So, as usual, no money left means parting out the car and seeing what the future will bring. After two years driving "something" I needed to get back into the game. A long period of time I was thinking about getting a nice 2000 Impreza or an S14. You need to know that I'm also a big fan of the Japanese car culture. But at the end they were too expensive and in relation to the good ol' Detroit iron, too tricky if it comes to the technical side.
After only a few days of searching I found my new car in early 2007.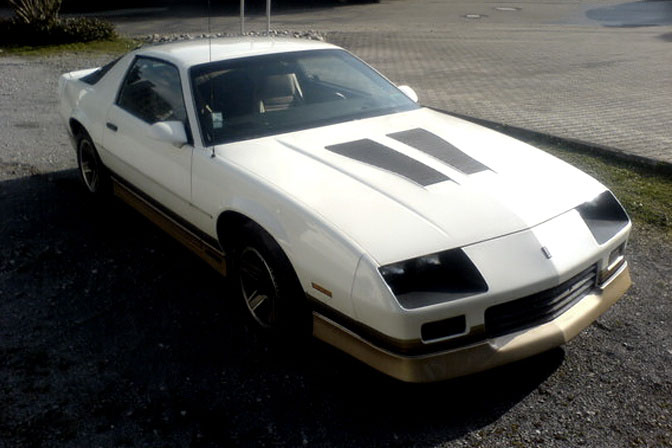 A '87 Z28 in very good condition (here a dent, there a scratch) and only 60k miles on it. Really hard to find over here in Germany! It was completely stock so it was a perfect starting point.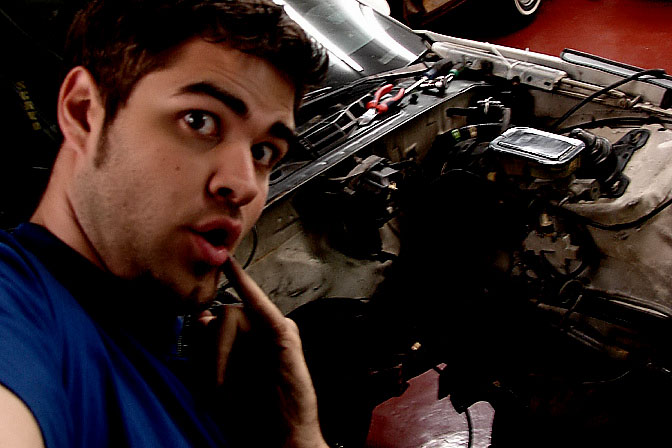 Not short after that we started with the work. After two years of building…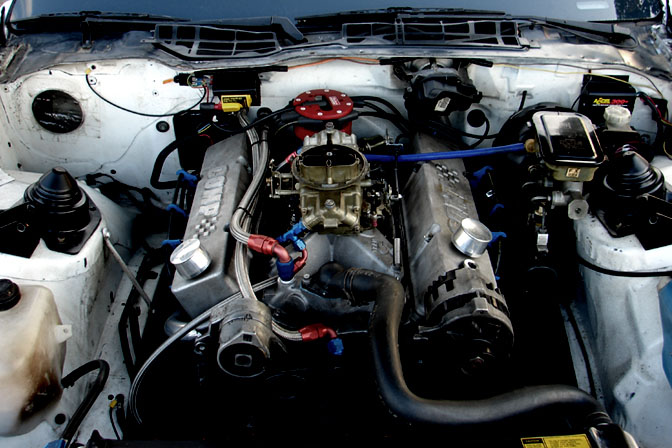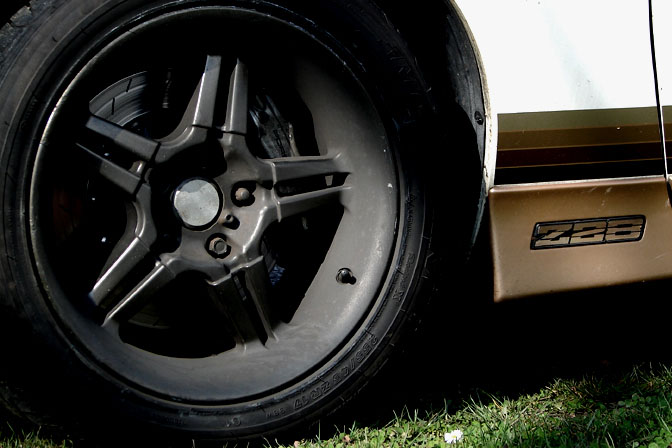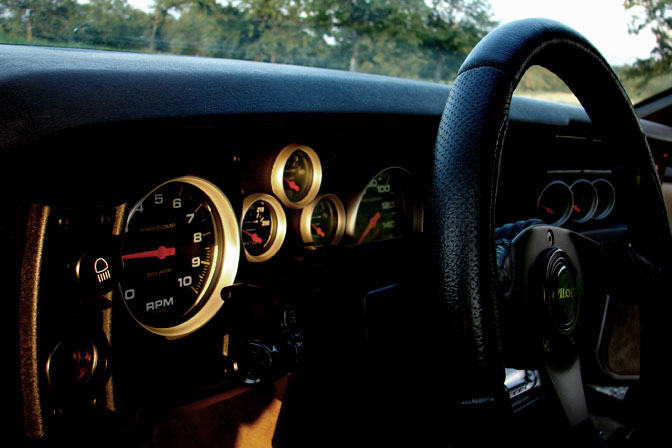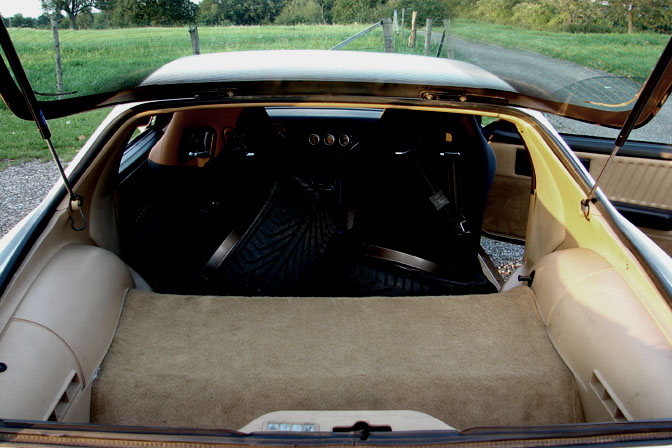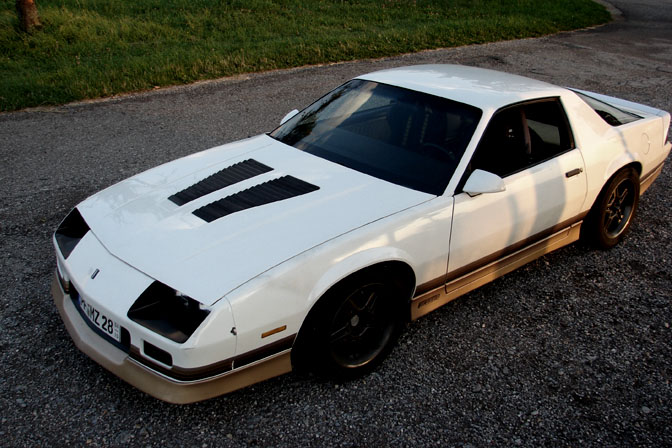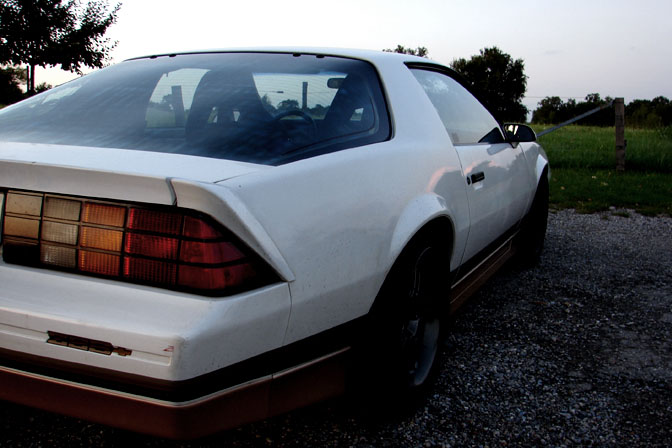 …it got some nice parts (spec  list at the end)..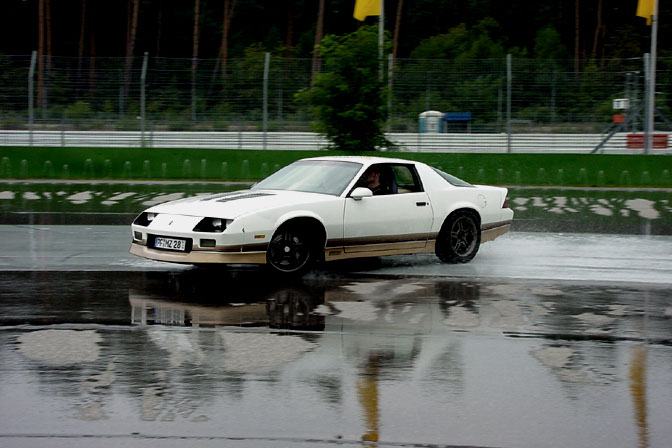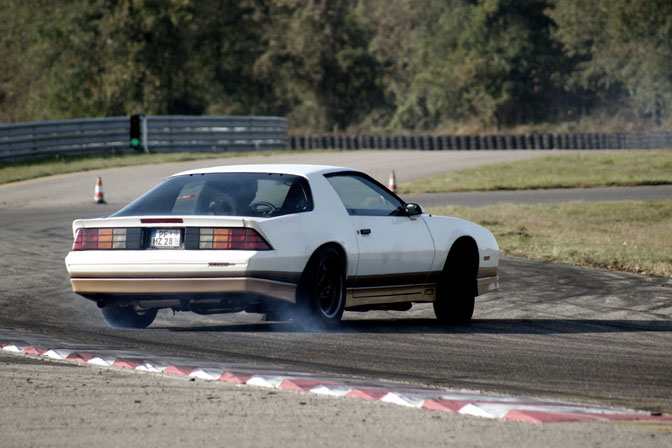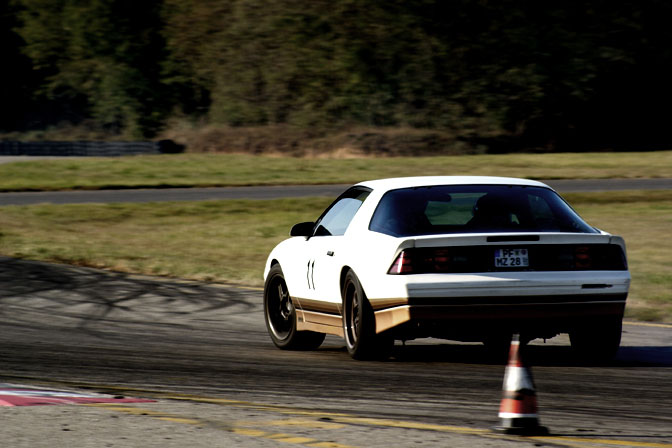 …and is back on track since 2009 doing the drift which is by far the most fun I've ever had in a car. For sure, it's not the most typical car for drifting or racing but it is FR, it's easy to produce some horsepower and I don't think you can find a car that is easier to fix. So what do you want more?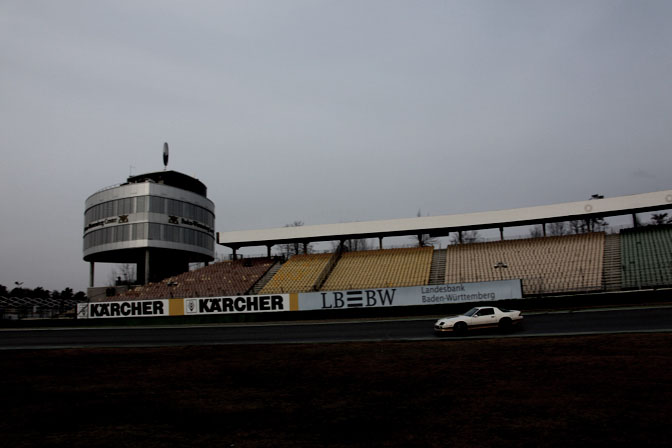 There is so much left to do…gut the interior, weld in a cage, stiffen the chassis under the car, lighten it up, do some rust protection, painting it etc. But I think that is the fun of hot rodding a car. It never gets boring.
-Simon
The Modification List:
Engine:
350 sbc, 4 bolt, Holley 750er Double Pumper, Weiand Team G Single Plane Manifold, Dart Pro 1 Alu Heads (mild ported, 2.05 and 1.6 Valves, Titanium Valve Springs, Harland Sharp Aluminum Roller Rockers (1.6), Comp Cams mechanic roller Cam, Valve Lift .549 and .574, Duration@50 244 and 255, Lobe 109, dialed in 4 degrees advanced, Keith Black hypereutectic Pistons, Compression 10.5 : 1, Mallory Unillite Distributor, Accel 300+ Ignition Box, Wires and Coil
Exhaust
-coated Dyno Don Shorty Headers 1 3/4
-after Headers all 2.5" true dual stainless steel with Dynomax UltraFlo SS mufflers
Cooling
-Summit aluminum direct replacement radiator
-Derale sandwich oil cooler
Transmission & Drivetrain:
-T5 Worldclass 5 gear
-Pro 5.0 shifter
-McLeod Clutch Disk and pressure plate
-Australian 9 Bolt Borg Warner Posi rear end with disk brakes
-Aluminum drive shaft
Suspension:
-Koni Sports (the yellow ones) with adjustable rebound on all 4 corners
-Ground Control weight jack kit (for setting the car height)
-Ground Control (Blue Coil) springs: front 800lbs, back 175lbs
-Hyperflex complete car poly bushing kit
-36mm front and 24mm rear sway bars
-Rear spacers +20mm/each side
Brakes:
-4 pistons Porsche 911 calipers (should be the 993 model from '94 or so)
-Performance Friction 330mm x 32mm disks
-Performance Friction Endurance brake pads (very dusty)
-Earl's stainless steel brake lines (front/back)
-custom wheel hub with SKF wheel bearing
Wheels & Tires:
-17" x 8.5" Fittipaldi wheels, custom painted
-255/45 R17 Michelin Pilot Sport tires all around
Interior:
-new Sport Seats
-Schroth 4-point harnesses
-Grant type steering wheel
-Backseats and stock harnesses removed
Chassis:
-Edelbrock Strut Tower Bar
-tow hooks front/back