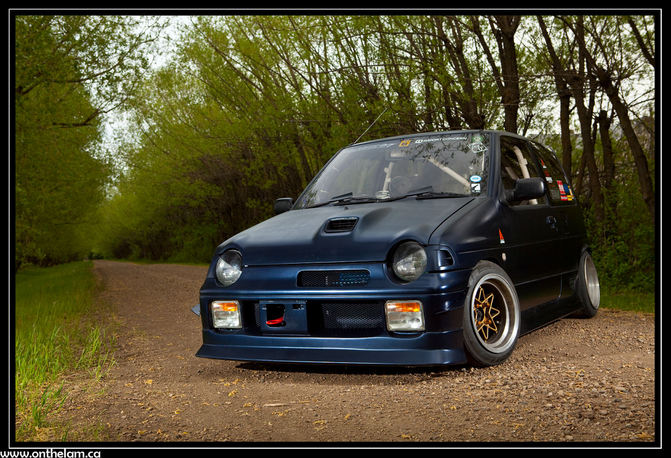 Hello Speedhunters! My name is Scott Grunsky and this is a brief history of my Suzuki 1991 Suzuki
Alto Works RS-X that I imported from Japan a few years ago. When I first set out on this endeavor I had desperately wanted a
similar age Suzuki Cappucino to build in to a track car. However, due to the initial
purchase price, as well as the cost of upgrade parts, it was well out of my
budget. So I decided on a cheaper stock Alto Works which would leave me with
more money to put into the build.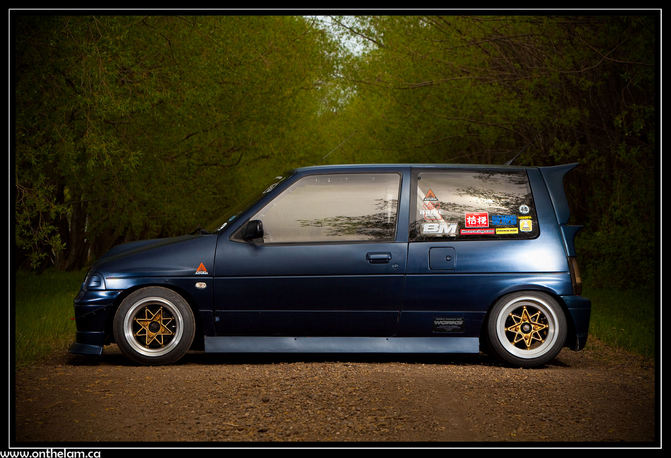 While waiting for the car to arrive I imported numerous maintenance and aftermarket parts from Japan as well – as little to no parts could
be sourced in North America unfortunately. Immediately after receiving the car I started pulling it apart removing anything that I deemed unnecessary and
got down to business!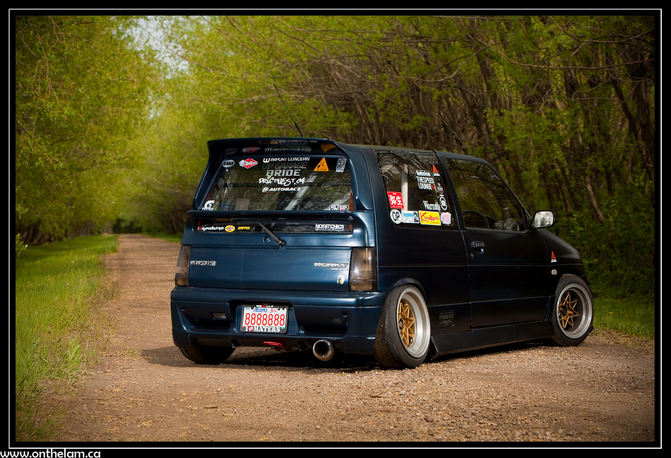 I installed a full roll-cage with door bars, do-luck floor brace, front strut tower bar and a rear window brace to strengthen the JDM kei class chassis. I then installed a Suzuki Sports coilover kit, Suzuki Sports bushing kit, Adjustable Lateral Rod, and an ARC sway bar to stiffen up the ride.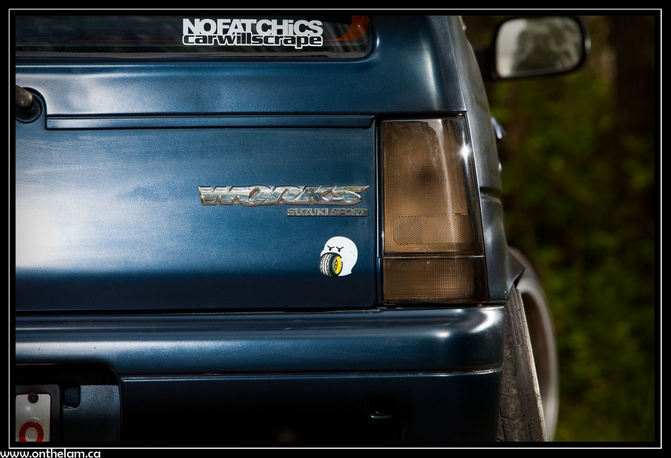 To finish off the look I wanted to achieve, I fitted a Cross Take-Off rear spoiler and front lip, as well as Racing Hammer rear lip and sideskirts. I added some eyebrows, canards and smoked tails for a rice effect, then rolled the fenders and sprayed the car a flat sapphire black. Afterwards I fitted a set of Techno TV-R 13×7.5 -4's all around with Advan A048 tires for the track and 14×7 +2 in the rear with Advan AD07 tires for street use.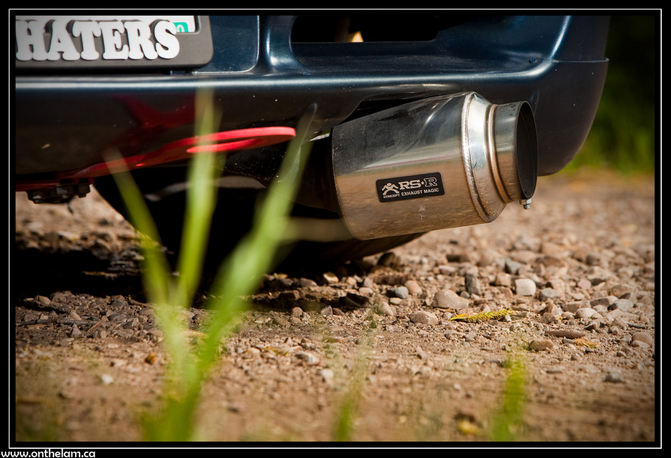 A factory Alto Works comes with a meager 65hp stock so I had to do something to make it quicker. I picked up a Suzuki Sports F90 turbo kit with ecu, turbo, plugs and injectors combined with a full RSR 2inch exhaust system and HKS EVC set at 1.4bar which raised my output to 100whp. To cool the new turbo setup, I added LOOP intake and intercooler piping, an ARC intercooler and a 10 row Cusco oil cooler and filter relocation.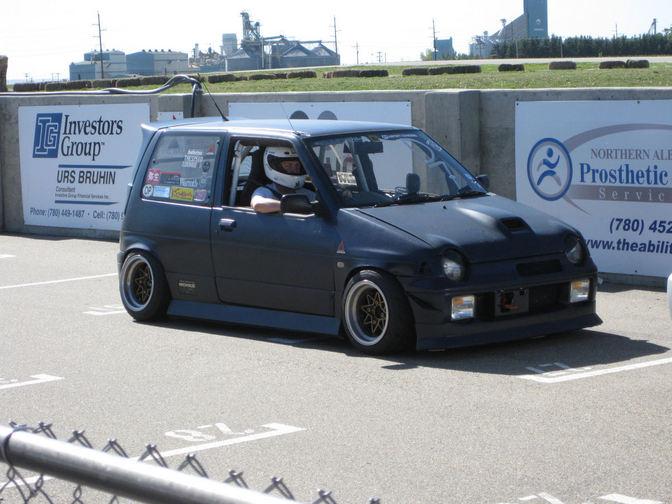 My interior consists of a Defi 115mm tach, Ultra speed meter and an assortment of Omori gauges to monitor my engine vitals and a Bride bucket and Personal 350mm suede wheel to assist my driving. I also reworked the braking system with SS brake lines on all corners combined with Project Mu slotted rotors and pads and Cusco brake master stoppers.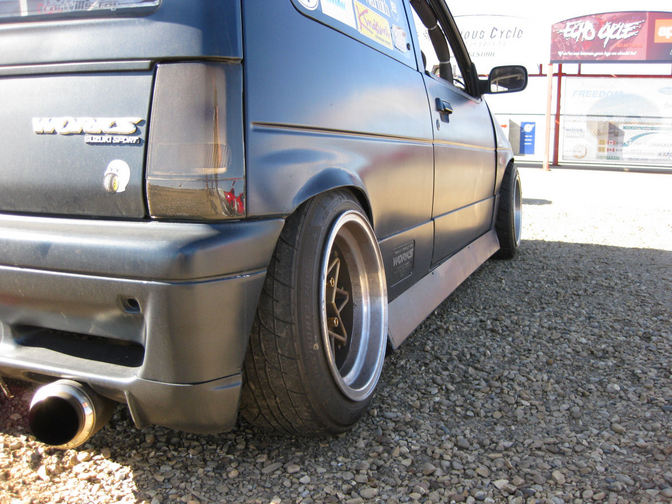 I street drive, as well as attend local track days, and have consistently improved my skills and adjusted the car for my driving style.
I
am happy I chose an Alto Works rather than a Cappucino as they share the same
F6A Suzuki engine, yet are quite different machines to tune. I have many plans
for this car's future and in 2010.
Enjoy!
- Scott