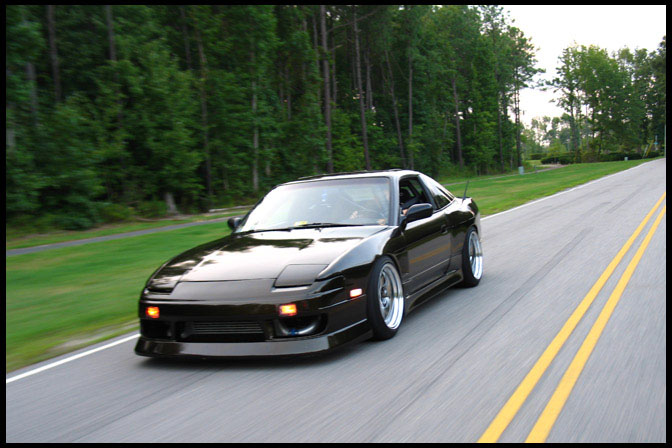 My name is Nick Gressley and I am the president of Team Sumospeed, a local car club based out of my home town of Virginia Beach, Virginia. Our club is in its fifth year and in that time it has gone from being a joke among a few friends, to one of the most well known car clubs in the Hampton roads area. Back in 2005 when the club originated, my weekends usually consisted of my friends and I meeting up, usually grabbing a bite to eat, and heading out to the local "meet spot" which was usually the large parking lot of a closed Ames department store overlooked by highway I564. During this time that highway was a hot bed of street racing in the area. Imports, domestics, bikes, you name it, it was out there racing.
(Photo above from 2006 of former Sumospeed member Eugene Kretschmer's 240sx)
It was here that Team Sumospeed developed. My friends Ricky, David (BigD), my cousin Brandon, and I are the original members and would always attend these meets together. The racing and meets at I564 ended in 2006 but our club continued to grow. Nowadays Sumospeed still attends the local car meets, although now there is no racing taking place. We also put on our own car shows, cruises, and other events.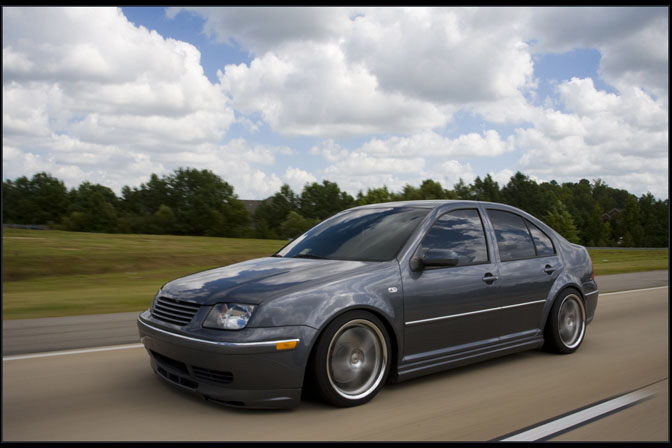 Club member Mark William's Jetta GLI on the way up to a meet in Richmond, Virginia.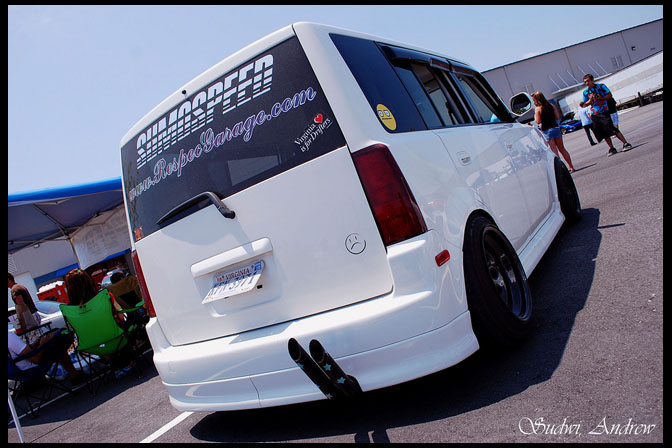 Club member Stephen James' Scion XB at the 2009 Sumospeed Charity car show.
Our members come from many walks of life but all have a common interest, modifying cars. Our club consists of various makes, models, and styles from show, grip, drift, drag, and just nice daily street cars. Many of our club members attend local drift, autocross, and drag racing. We have a website (sumospeed.com), a club facebook, and a club myspace that help keep the general public updated on our upcoming events, monthly car features, and photo galleries. We also like to throw the occasional party and love us some beer pong. We have a couple of custom beer pong tables we have built over the years that get carried along to parties and track weekends.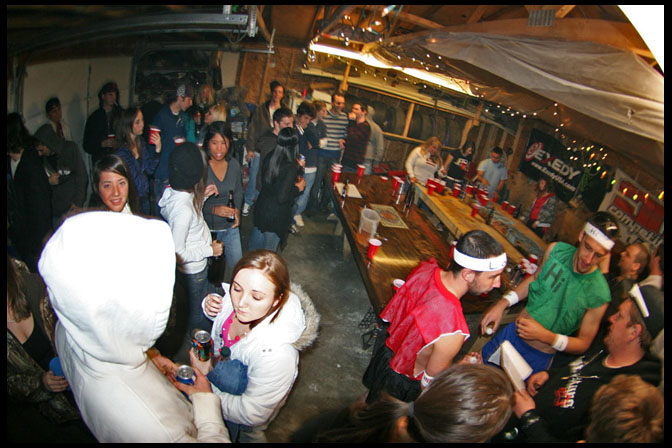 Shot of our newest beer pong table at the 2009 tacky sweater party.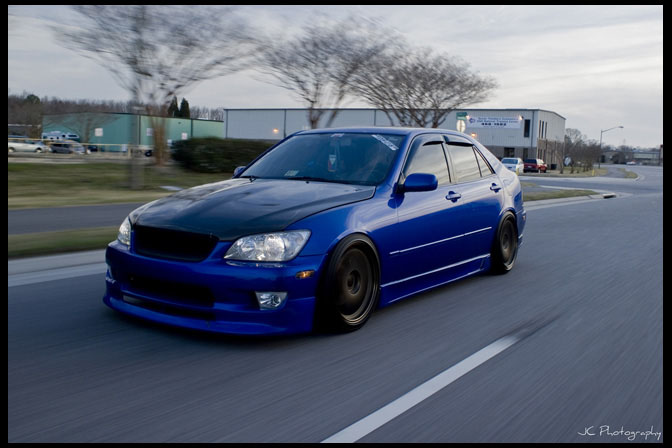 Club member JayR Legaspi's IS300.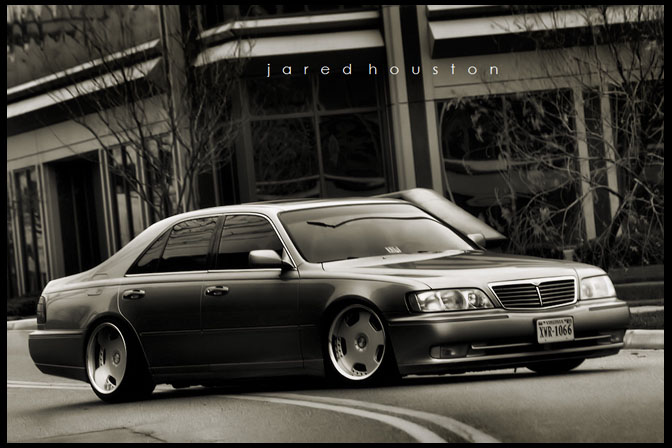 Club member Brandon Gressley's Q45.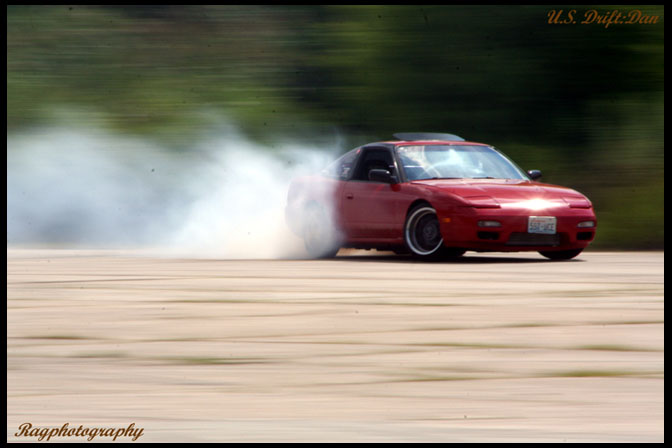 Club member Dan Summers Drifting his 240sx at a local event.
Many of our members are in the middle of extensive builds for this upcoming drift season. Stephen Knoop has stripped down his 1997 240sx, had a cage installed by another club member in the middle of a build, Danny Domenech, at his shop in Gloucester, Virginia. In addition to the cage, Danny and Stephen built 100% custom suspension components allowing Stephen to have much greater angle while sliding as well as allowing him to lower his car without sacrificing proper suspension geometry. A LS1 engine will be at the heart of this monster when it's all said and done.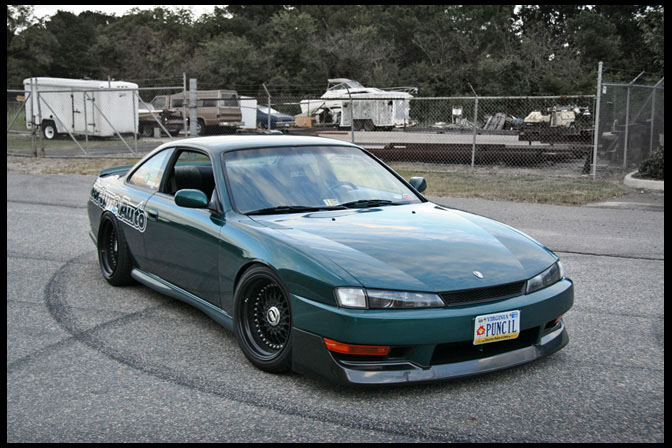 Club member Stephen Knoop's car prior to build.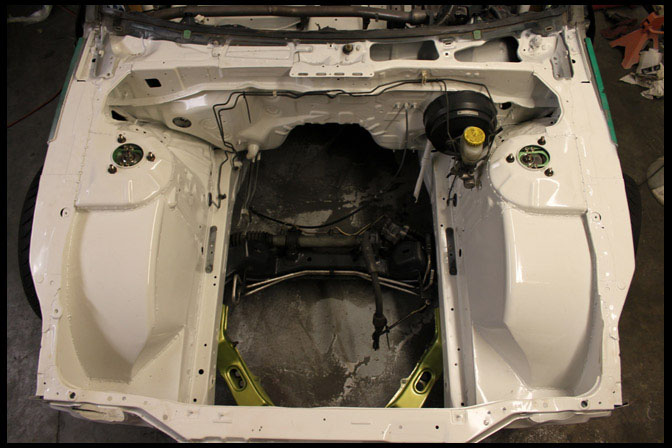 Some progress from his build.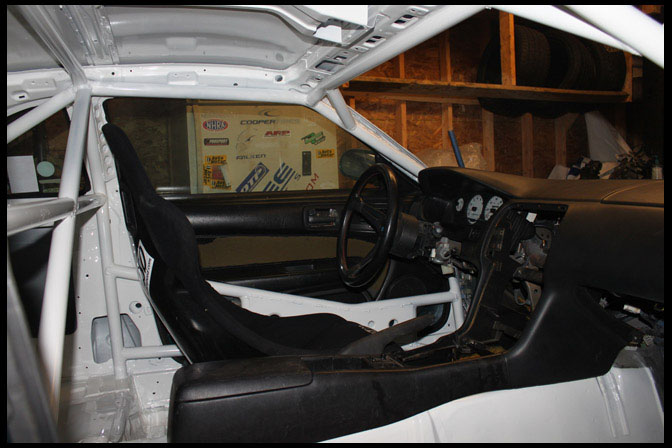 You can follow his build at his blog Knoop.sumospeed.com.
Erasmo Rios is also in the process of building his 1997 240sx, but in a slightly different direction. He and Danny installed a cage and suspension components onto his car as well, but in the engine bay lays a fully built SR20DET. Both of these cars will be hitting the track hard this season, getting ever closer to the dream of going pro.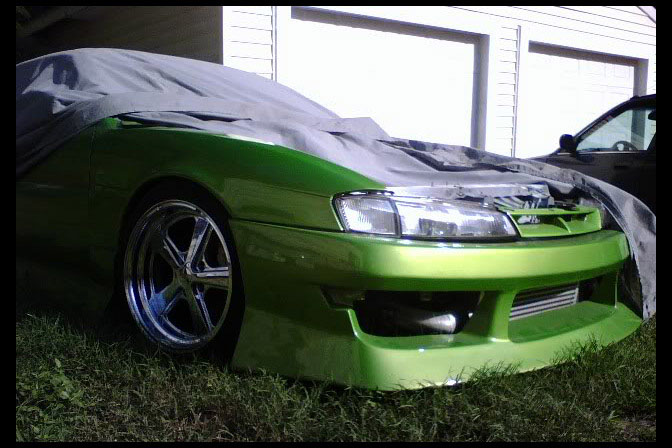 Erasmo Rios's 240sx awaiting completion.
We like to give back to the community when we can and have done charity events in the past including toy drives, charity car shows, and charity raffles. All of our members work hard at these events helping to keep things running smooth. Our events draw pretty large crowds and we have raised a decent amount of money for a couple of local charities.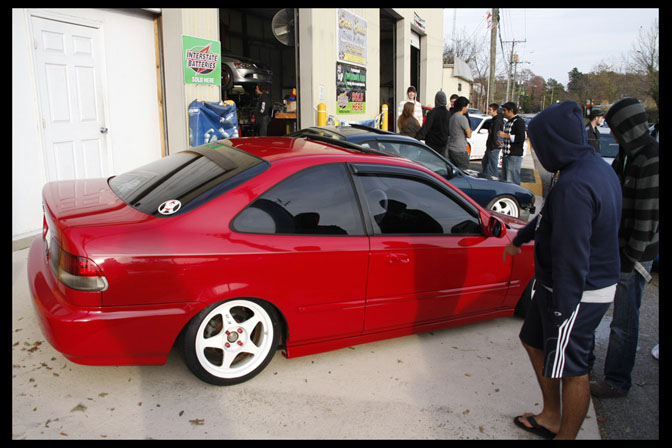 Club members Josh Clifton's Civic and Nick Gressley's 240sx at the 2009 Sumospeed/SAGE Auto Toys for Tots toy drive.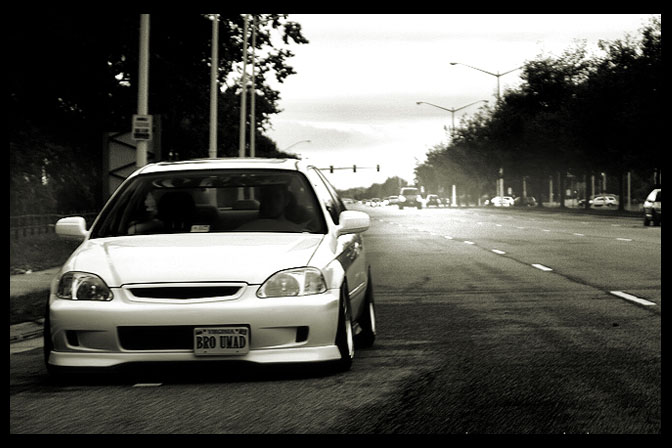 Club member Alex Blackwell's Civic.
I want to thank you for letting me share a little bit about our car club's history and what we are about. Hopefully we'll see you out at one of our events soon!
- Nick Gressley