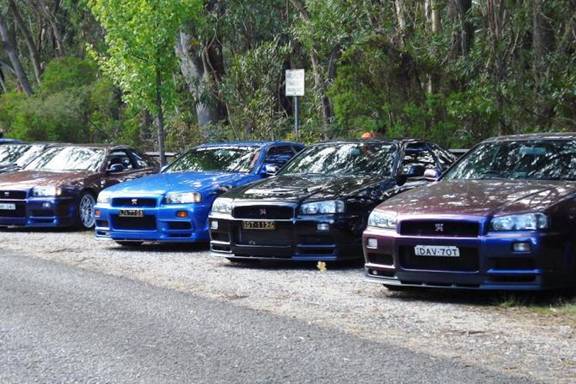 Anniversaries, even significant ones, can often times come and go unnoticed by husbands and boyfriends the world over – apparently there is something lodged in our brains that makes us forget these dates! In 2009 however, there was one date on the calendar that gave these unlucky lads cause to celebrate.
See, a few months ago, two guys set out to organise a national cruise to honour the vehicles they love and cherish – the R34 GT-R. Terry Tung-yep and Eugene Chan had thought long and hard about how it was going to come to life, and when Terry asked for my assistance with the matter, I was only too happy to help. Along the way we also wrangled Terry's son, Matt, Shanil, Shehan, Rafael, and Vik to help organise what would truly be a historic event.
As the interest level in the event among forum members on Skylines Australia and various workshops grew, we quickly realised that this couldn't just be a run-of-the-mill cruise. It would have to be special, one of a kind, unique – more was needed.
Magazines were contacted to cover the event and this is when things started getting big! Jason Round, the editor of Performance Imports Magazine, agreed to send a photographer to cover the event. He then got his good friend and Skyline owner Adrian, from Boost Magazine, involved and he was more than happy to come out to the event.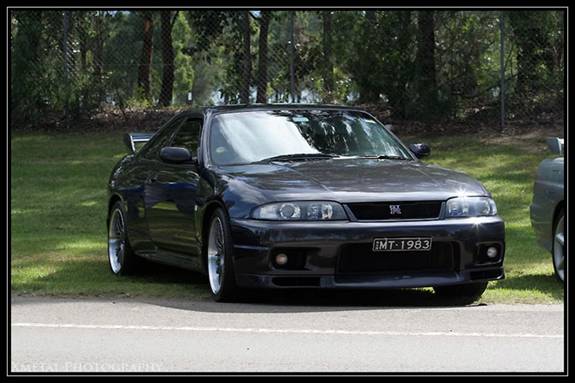 By this time, the greed had set in and two magazines just weren't enough! Terry contacted Sensei Hans and Sensei Dave of Japanese Swordsmanship to do a display. He had also organised for Yuka-San, a Japanese lady, to attend wearing traditional Japanese dress to assist anyone who may have wanted an awesome photo of his or her car on the day. I set about organising Andrew Hawkins, a known car buff and former producer of Ignition DVD, to be in attendance. Andrew now has his own media company, JET Multimedia, and is producing his own line of DVDs. He agreed to attend with one of his good friends, Fernando Wiehrl – one of Australia's best drifters.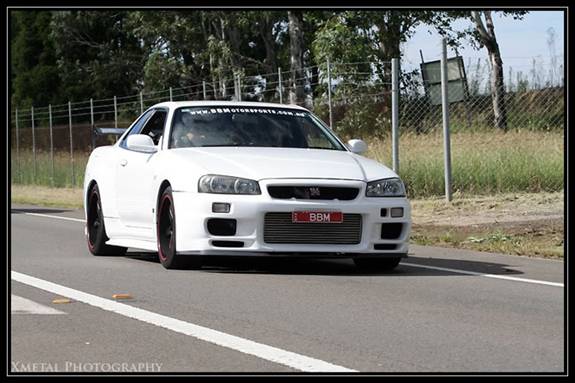 Above: Fernando's T88 powered R34 GT-R.
As the days went by and more and more interest grew, we started thinking about how people could be rewarded for donating their time for the cause. There was already a Show and Shine organised, but we would need prizes. The guys managed to get some Nismo merchandise, limited-edition English Print Rays Wheels catalogues and some R34 GT-R scale models. In addition to that the new Fast and Furious movie had just been released and we contacted Universal Pictures who provided some official Fast And Furious merchandise, plus double passes to see the film.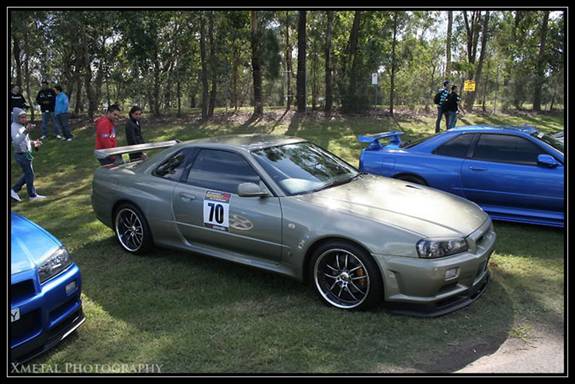 Above: NUR! Enough said!
Terry and Matt had also set out to organise certificates for the winners. Matt had done an absolutely fantastic job in designing them, but Terry had another ace up his sleeve and had somehow managed to get V8 Supercar Legend and former GT-R campaigner Mark Skaife to sign them.
Terry had also managed to get his vehicle covered in the "Cars Guide" section of the Daily Telegraph a week out from the event. The 'cover story', written by Daily Telegraph Motoring Editor Kevin Hepworth, outlined the history of the GT-R and gave a huge plug for the Anniversary Cruise. Everyone was so excited about the way the article had turned out – we were sure it was going to have a positive impact on the attendance at the event.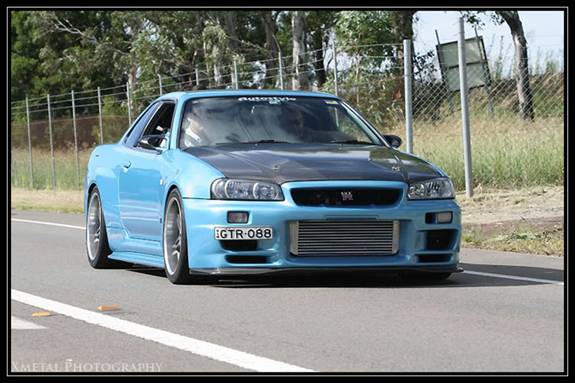 Above: Autostyles T88 GT-R.
A week out from the event, everyone started getting a bit nervous. The weather hadn't been the best in Sydney, and while previous forecasts had said that it would be clear on the day, there was doubt. Luckily, the Friday was hot and the Saturday was fine as well. It all came down to Sunday. It had already been confirmed on the forum that the event was going ahead and there was no turning back. Sunday morning came, and there was wind, and strong wind at that. It was feared that the day wouldn't be able to go ahead, the worst possible outcome for us. However, Mother Nature came through and everyone was greeted with vast amounts of sunlight, with some clouds scattered in, but the main thing was there was no rain.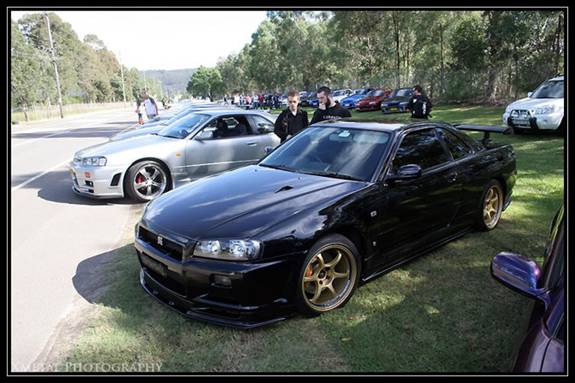 Above: Terry's immaculate R34 GT-R.
It was about 9am and there were already a few cars at the Penrith Regatta Centre, Terry being one of them in his black R34 GT-R. After no more than five minutes, some more cars turned up, then Eugene, in his Midnight Purple R34 GT-R. Everyone was in awe. This thing is intense. The colouring, although factory standard, is incredible!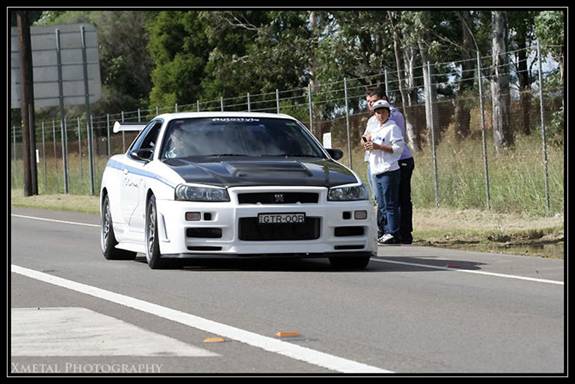 Over time, more and more cars turned up. The group grew, and grew, and grew – we started wondering whether all the vehicles would fit in the designated area!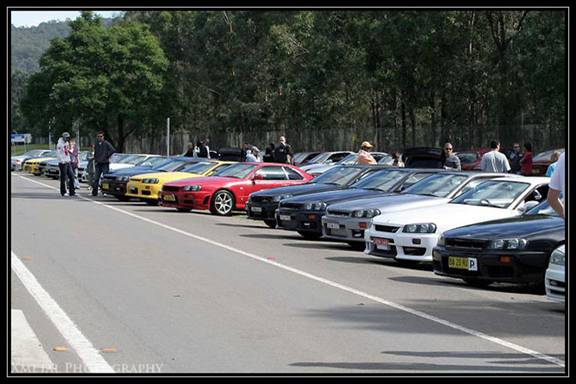 Above: The amazing turnout.
The first group to set out was the R34 GT-Rs – we estimated about 30 of them – and it was a beautiful sight. They launched hard and it was amazing. Fifteen minutes after the GT-Rs left, the second group, the R34 GT-Ts took off as well, and again, an amazing sight. There were just so many, and then, 15 minutes after, the non-R34 Group left, with myself, at the back in my cousin's R34 GT-T.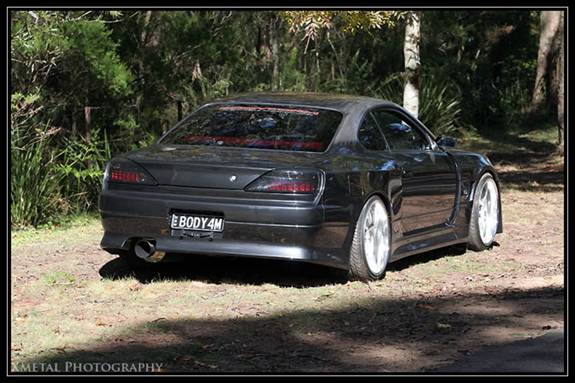 It's a nice drive to Mt Wilson from Penrith and was thankfully breakdown-free. Arriving at Mount Wilson there was traffic, lots of it, and all imports. When pulling onto the avenue where the cars were being parked, it was mind-blowing. There were imports lining both sides of the road and autumn-coloured leaves on the ground – what a sight. It almost felt like we were in Japan, the only thing missing were the cherry blossoms. The only problem with Mount Wilson is that it's cold, very cold, but everyone pushed on.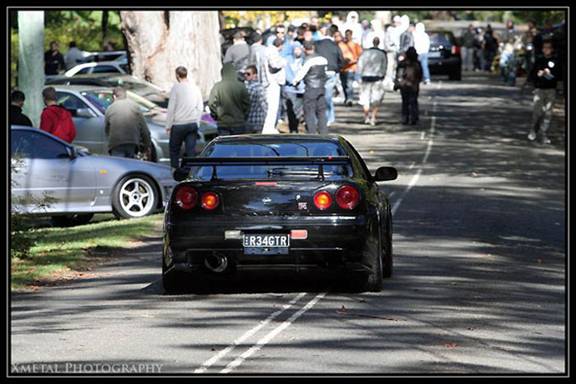 Above: R34GTR.
It came time for Sensei Han's and Sensei Dave's display, and wow, what a display it was. These guys are so passionate about what they do and obviously so skilled in their chosen martial art.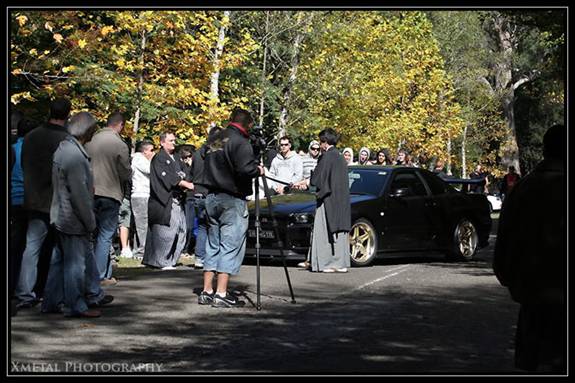 Above: Andrew from MotiveDVD covering the Japanese Swordsmanship Display.
The end of the day arrived around three, and it was time to announce the Show and Shine winners. All the winners were astounded that they had won. Days later, it was discovered that the event had managed to raise $256 for the Jane McGrath Foundation, and while it may not be much, every little bit counts. Thanks to some clever math by Terry, we estimate that on the day there was roughly $3.25-million worth of cars in attendance. That's not bad for 10-year-old cars! Next year will also mark the 21st Anniversary of the legendary R32 GT-R, which is planned to be held at the Motorsport Museum in Gosford and will be hosted by motorsport legends Terry Ashwood and, possibly, Fred Gibson. Be sure not to miss it!
Thank you to Ian Burgess of Xmetal Photography for the pictures.
- Nick.