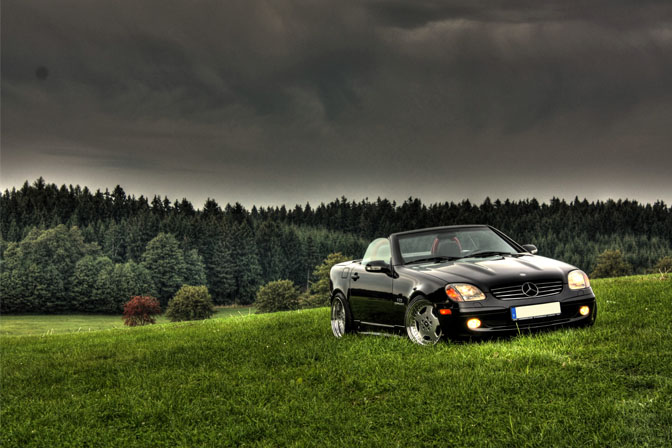 What's up Speedhunters! My name is Marco Zeitler and I live in Bavaria, Germany.
Cars have always been my passion. As a child I was sitting in my grandpa's old Peugeot 309GT, driving –deep in thoughts- down the road, imagining how cool it would be to finally drive it indeed. My father is also a car freak. He always told me about his bygone times, when he used to race with his BMW 2002 Turbo and with his 3.0 CSI E9 against Capris, Golf 1 GTIs and even against Porsches.. until he had a serious accident at work with his truck. From now on he suffers from chronic bronchitis and has a 100% severe disability.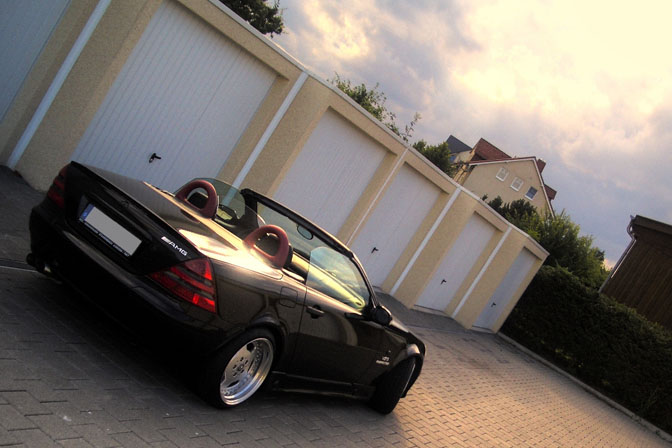 There are two reasons why I bought a Mercedes SLK. First of all, I like the design of it. Secondly, and this was the true reason, my father just loves the R170 SLK and therefore I thought, 'Why not make him a nice evening of life?'. You can say that I bought it to give my dad the chance to get out of the house again, to see something positive in his life, to have fun again, even if he can't drive it, the Benz still reminds him of his past glorious years.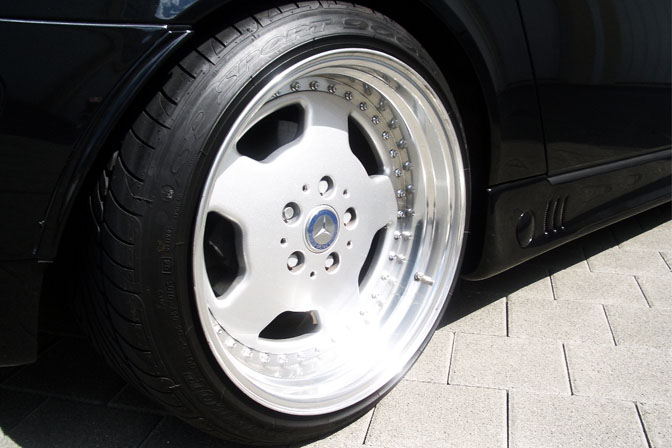 Of course I couldn't slam it like I would have loved too, with a diseased person on board, this is just not possible. However, I equipped some 9×17 with some 215/40 in the front and 10×17 with some 245/35 Dunlop tyres in the rear. I'm using MAE wheel spacers in the rear to compensate the small width of the tyres.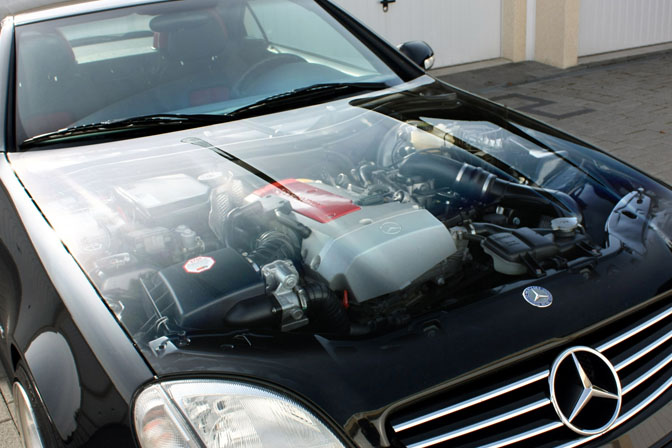 The SLK has been tuned by Väth with a Kompressor kit, pulley-combination for the enhancement of the Kompressor rotational speed and manifold pressure, sport air filter and electronical adjustment of the motor control unit.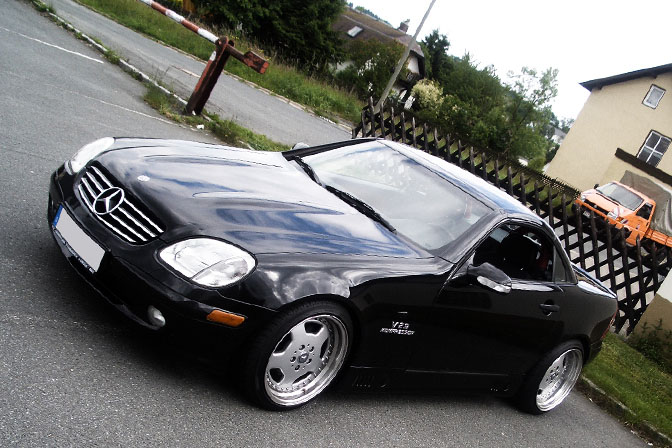 The side skirts are from Lorinser, front and rear bumper will be changed to original AMG parts this summer. The grill has been changed from the dull looking factory one to a nice SL grill.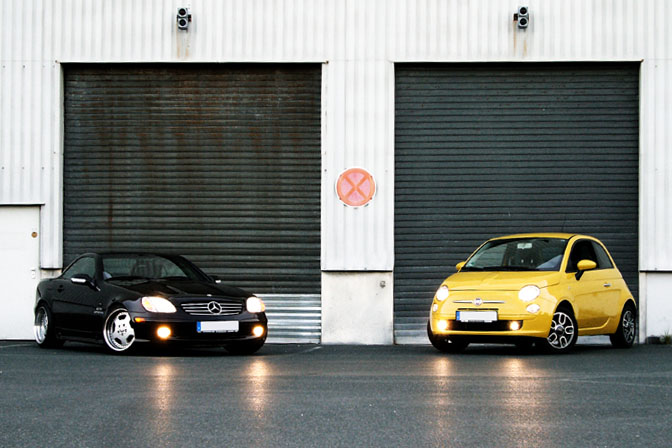 Fully adjustable Eibach suspension has been installed to lower it 30mm. A K&N air intake system together with an ATJ stainless steel exhaust system with mufflers from cat has been installed in the last season, too bad Germany has strict restrictions when it comes to tuning, otherwise I would have taken another exhaust.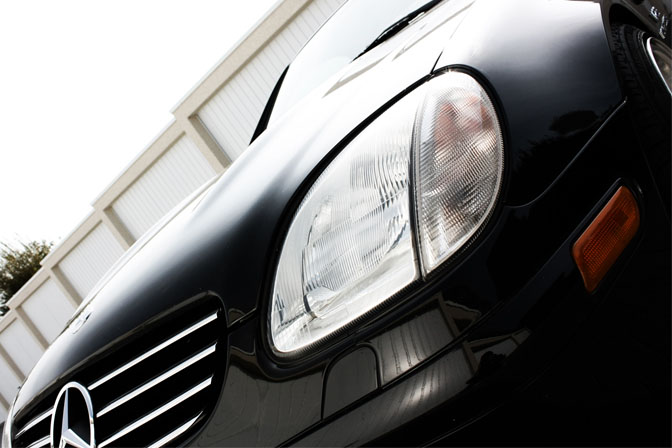 The third brake light is also from Lorinser and there's a nice little story behind, I want to tell you guys. Mercedes originally planned to equip the SLK with these white third brake lights, but they later decided to use the red ones. Therefore they have sold the already made ones (~300) in white to Lorinser, who sold it as an extra for a damn high price for a piece of plastic. Good thing it came already with the white version lol.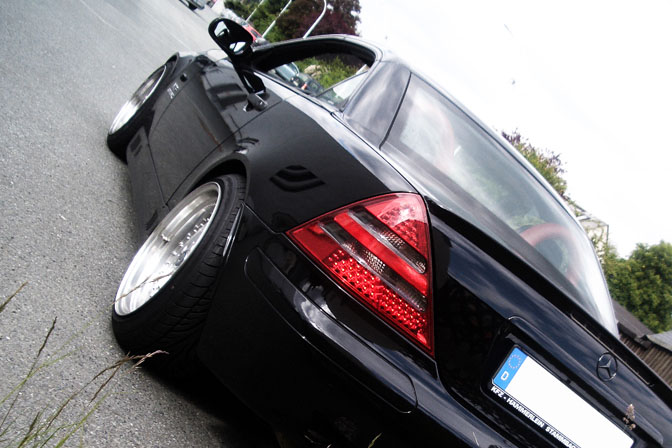 I installed some LED rear lights together with the roll bars covered in leather, matching the interior, in the last season. Media-wise I decided that I would like to keep it simple and therefore I assembled a clean Kenwood system.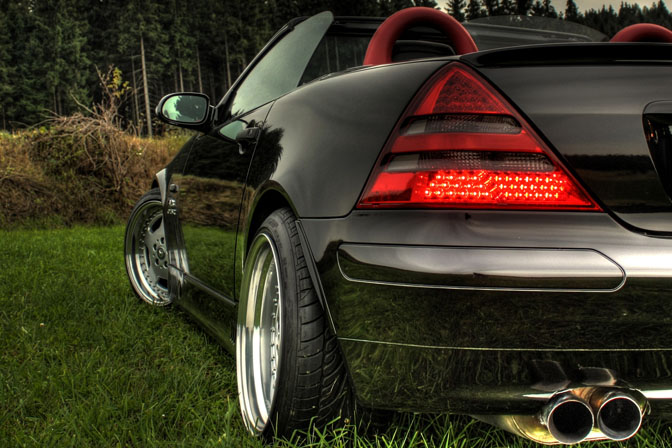 So, that's it for the moment. I want to thank you guys over at Speedhunters for giving us, the petrol heads, stance lovers, car freaks, hot rodders and all the other people with the passion about cars, the opportunity to see the work of other people, to see what's going on in the world and the most important, to see the coolest cars ever built! Keep it up guys!
I hope you enjoyed my guest blog and I'd like to thank Mike Garrett for allowing me to be a guest blogger on SpeedHunters.com.
- Marco Zeitler