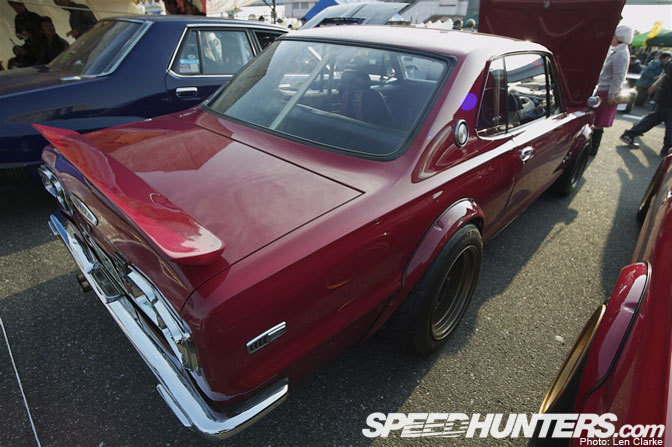 This past Sunday was the annual JCCA New Year Meeting, held as always in the heart of Tokyo's Odaiba district in the middle of Tokyo Bay. Though smaller than last year, there was still a fascinating array very interesting cars – and of course a whole lot more.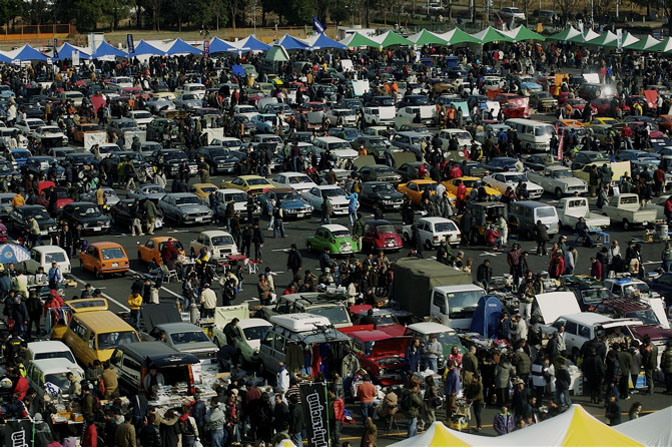 Arriving at the site, I was greeted by row upon row of Japanese classics, many of which were sold only domestically. For any diehard Japanese car fan this is a great day out; with all sorts of stuff you wouldn't expect to see, as well as tons of iconic cars from the glory days of Japan's automotive past…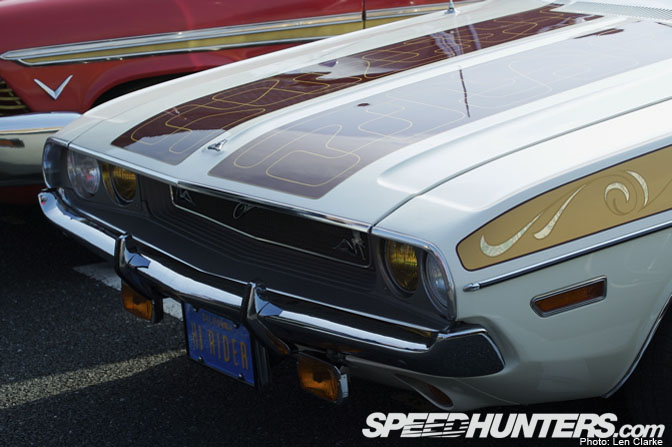 …but there's a lot of just as offbeat stuff from overseas too…Check out this insanely well-kept '70s style street rod. It's a 1970 Dodge Challenger and is an absolute timewarp – the condition is astounding! Plus, those yellow fog lights…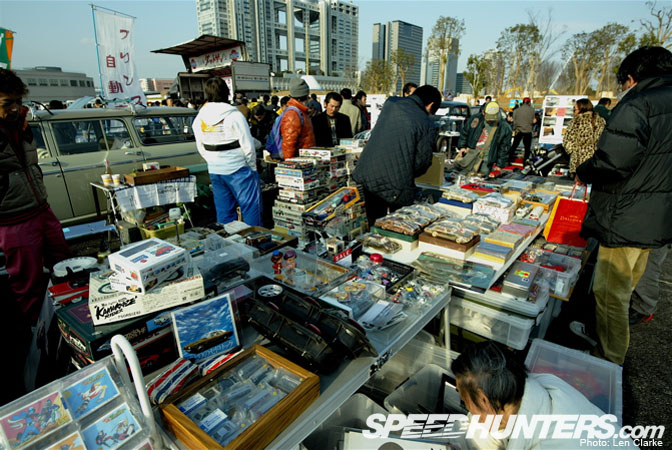 The New Year's Meeting is as much an auto jumble/garage sale as it is
an exhibition of cars, and really has a down-to-earth feel.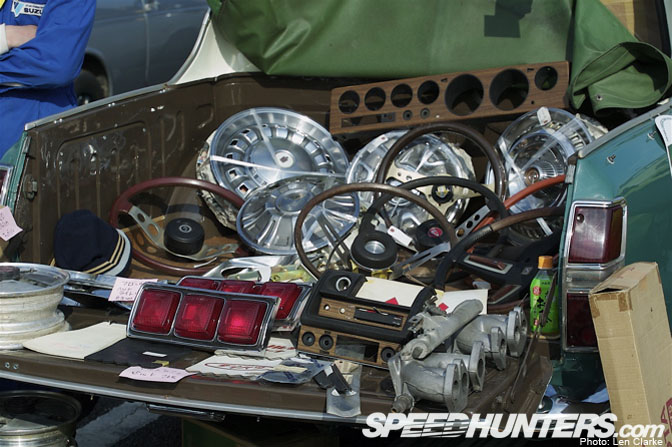 Looking for hubcaps or trim for your '70s Datsun B210?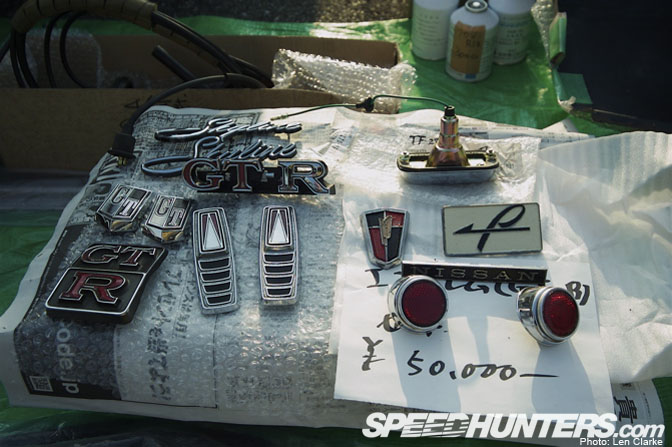 Or perhaps you're in need of some insanely rare bits of kit for an early GT-R; well this is the place to look.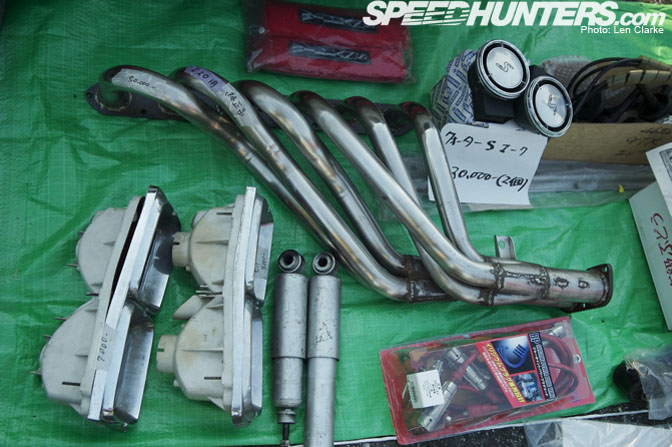 You never know what to expect, but there's always something interesting.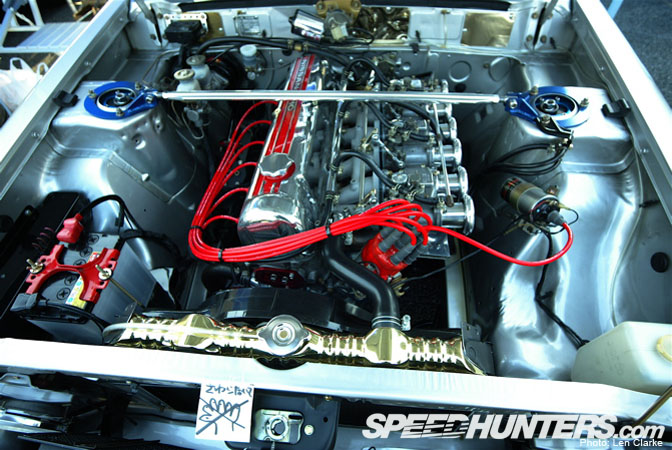 Loads of classic Japanese shapes, and Skylines of every model and era…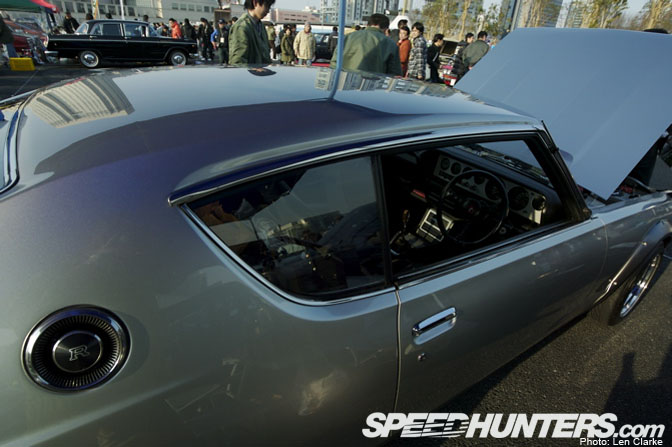 … including this pristine second-generation car.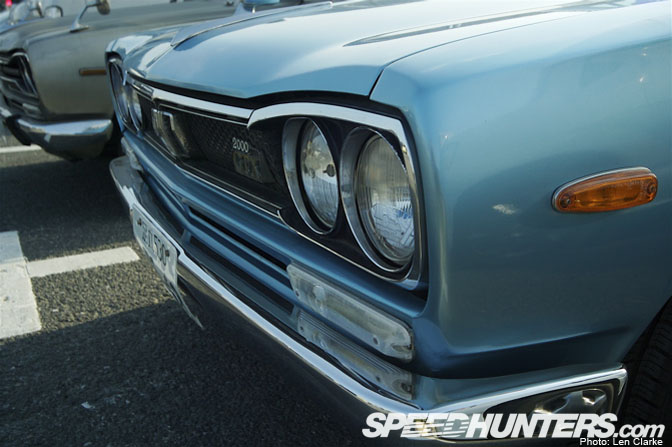 Or how about this unmolested first generation Skyline 2000 GT?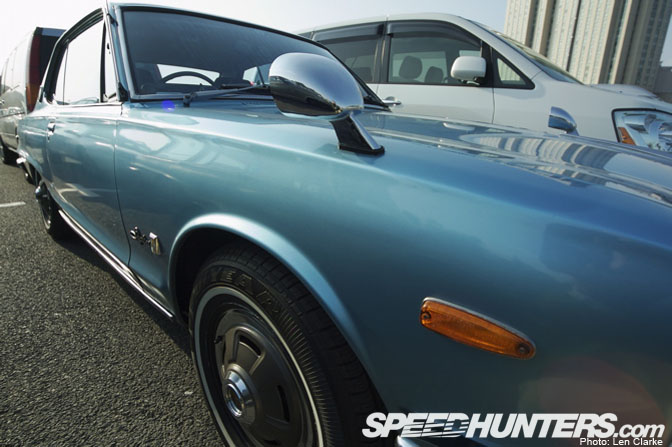 Proper.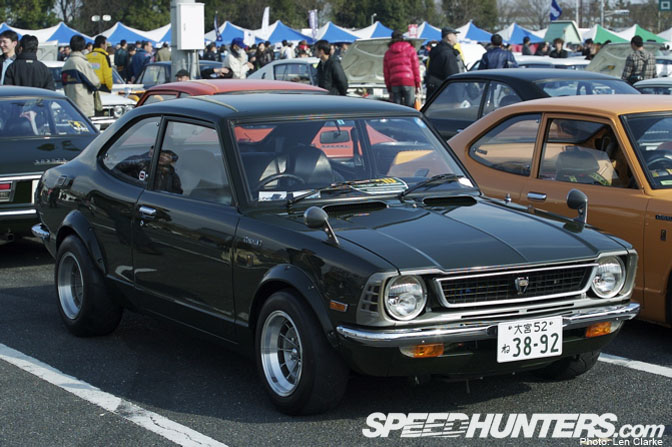 One of the many 1970s Toyota Corollas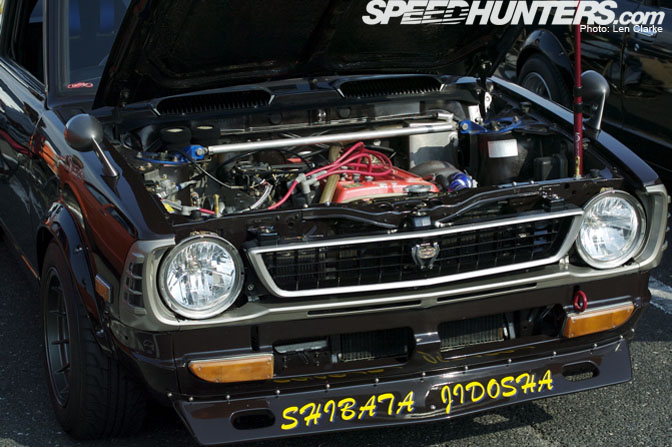 They bring back fantastic memories from what were great cars when they came out.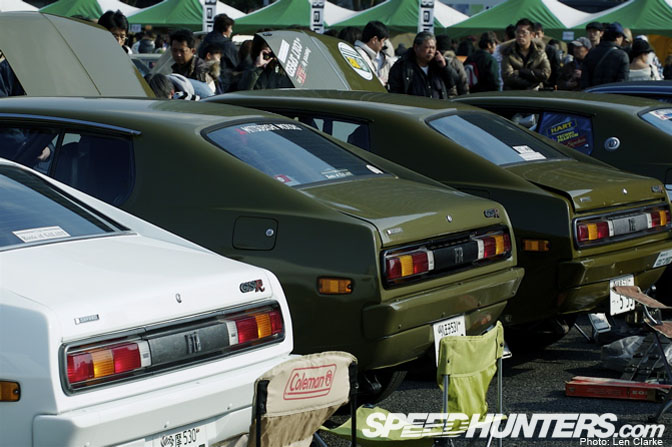 Here's a trio of Mitsubishi FTO GS-Rs from the decade where the strangest colors were the best!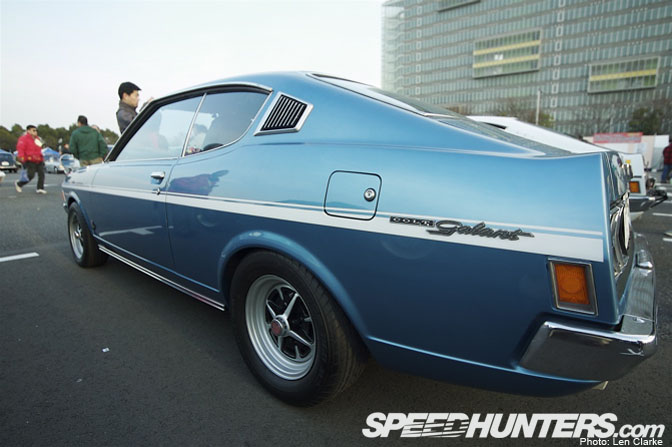 Another example of Mitsubishi's styling cues from the '70s…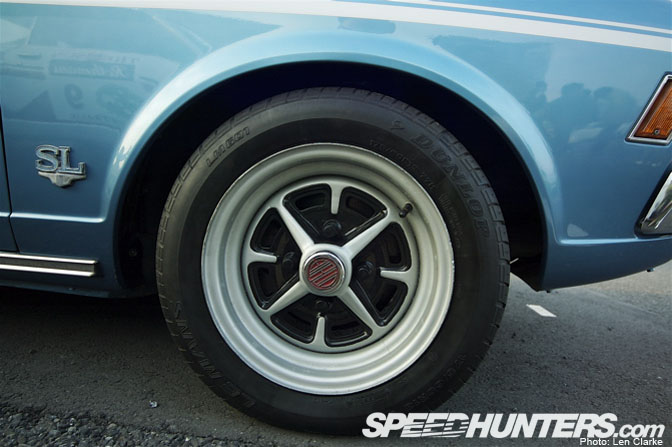 … these of a Colt GTO.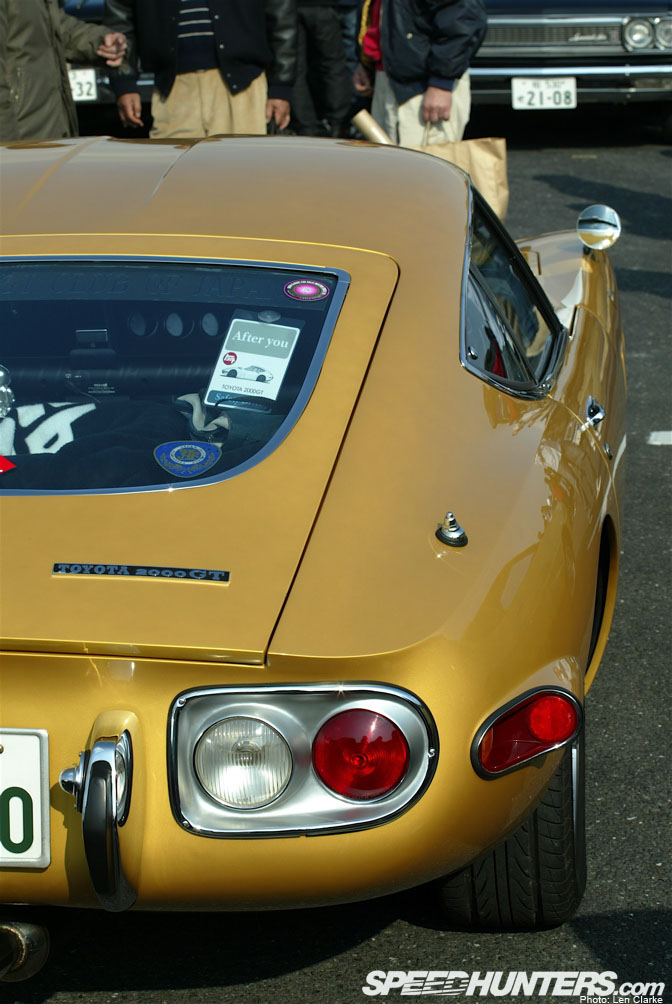 And of course no car event in Japan worth its salt would be complete without a Toyota 2000. Gold looks great in the sunshine.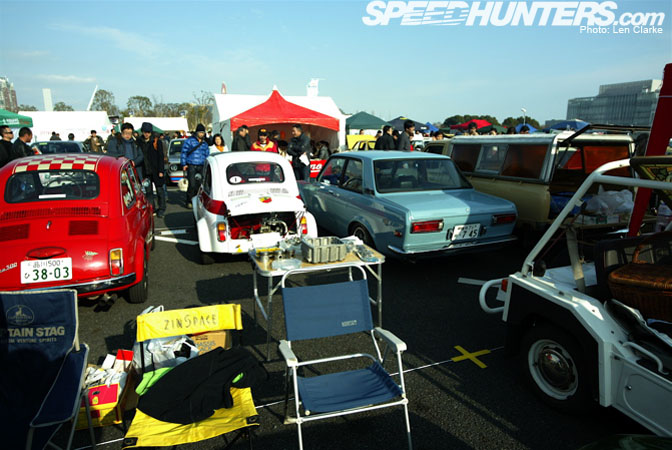 Japan is renowned for having rare and funky automotive stuff, and this meet is a great example. Comprised mainly of Japanese classics, there are also interesting British, French, Italian and American vehicles on hand.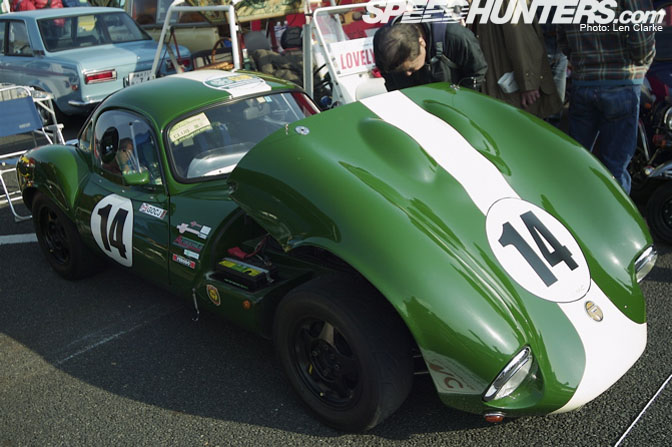 This British-built Ginetta was a popular draw; immaculately prepared, it really wowed the crowds.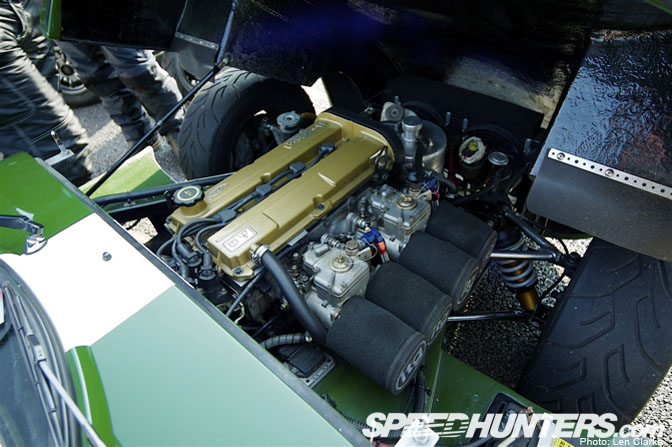 That's a 2-litre Ford Zetec mill lurking in the engine bay.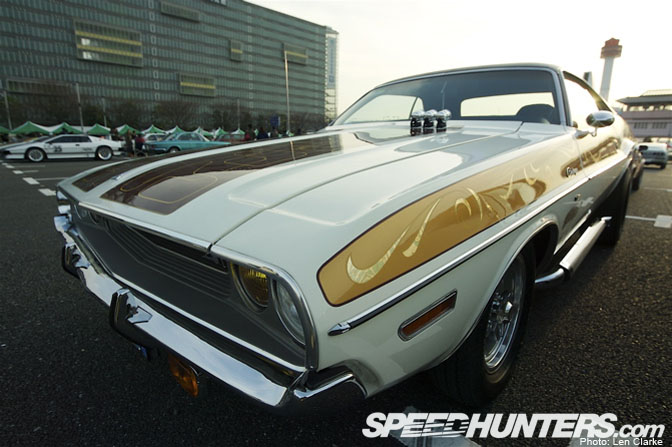 Another look at the "Street Freak Style" Dodge Challenger shows a car that has an absolutely perfect period look…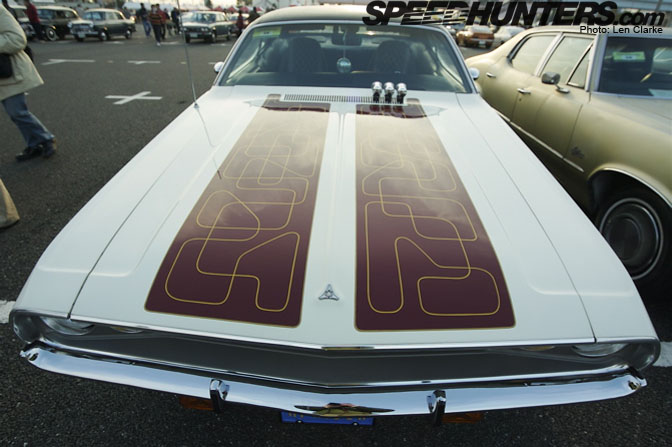 … everything from the paint scheme to the stickers, the Mickey Thompson tires – not forgetting the mirror ball and chromed chain steering wheel.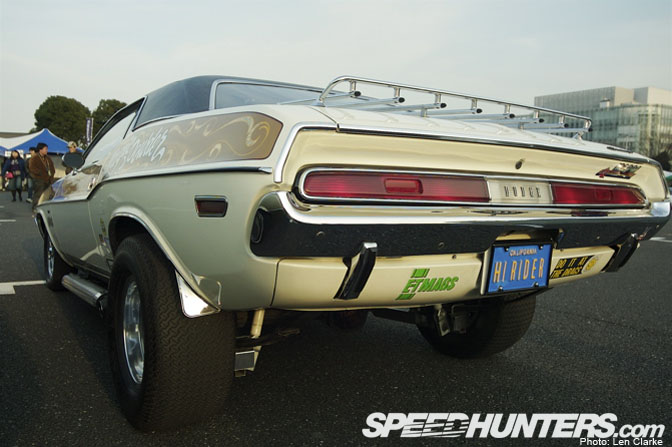 … and the brutally raised rear-end!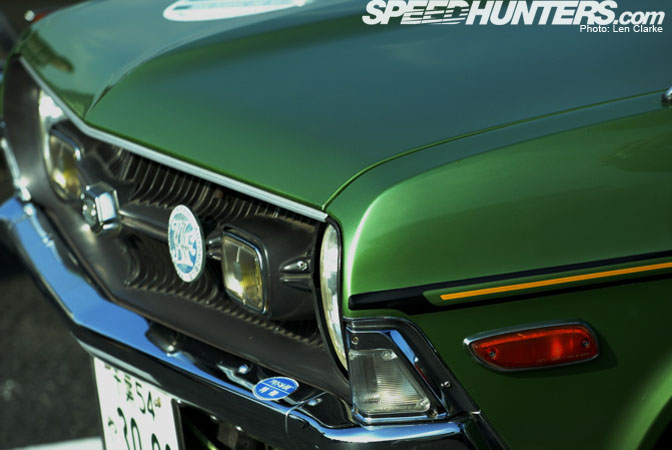 More iconic Japanese colours…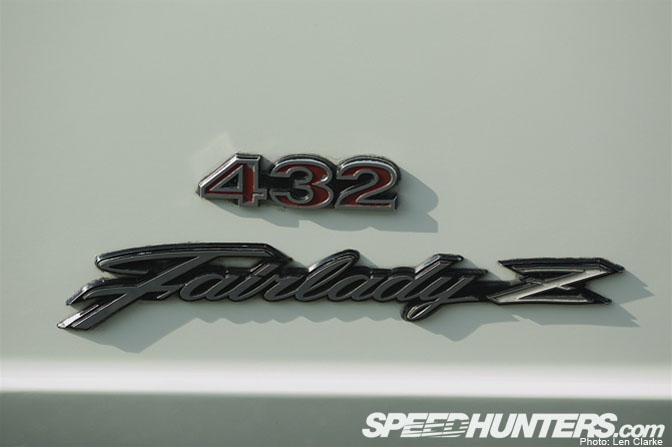 shapes…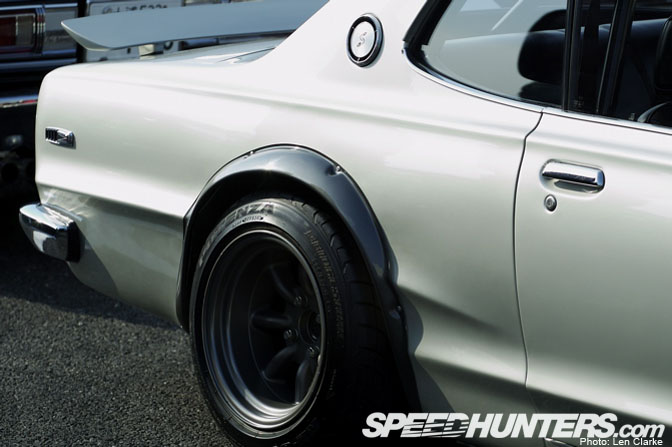 and designs…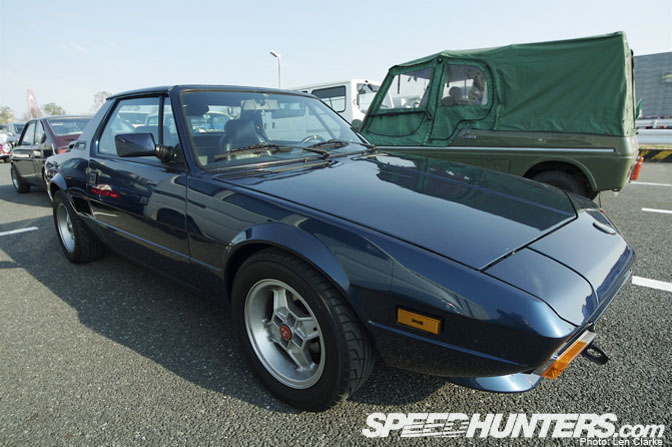 I ventured out to one of the adjacent parking lots, just to see what I could find. This pristine Fiat X19 sitting beside a pair of really wild Honda Vamos minitrucks is as clean as any I've ever seen, and dark blue is the perfect colour.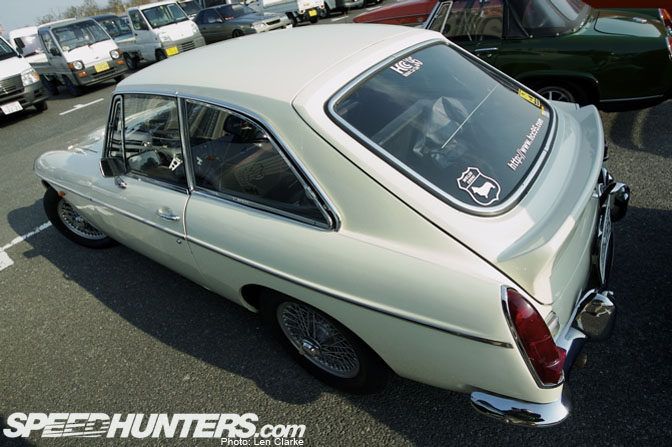 There was also an immaculate MGC GT V8…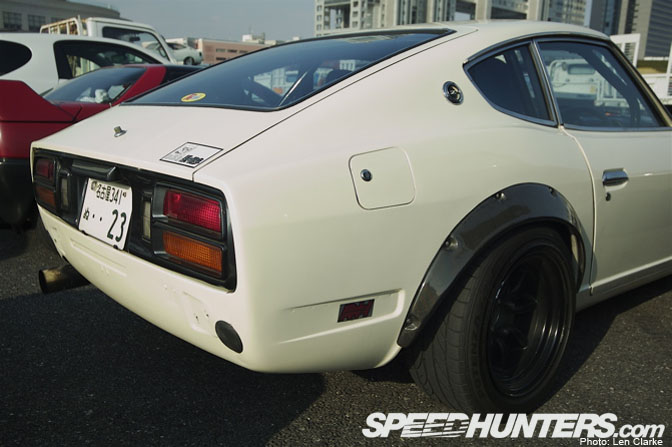 …plus other cool stuff you'd be hard pressed to find on a Tokyo street.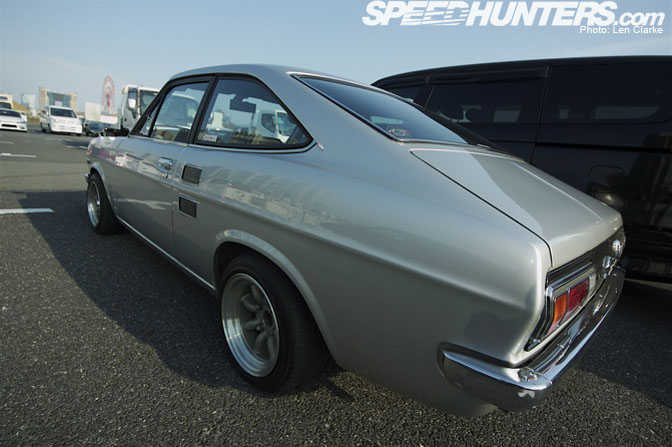 How about this 240Z or the silver Sunny!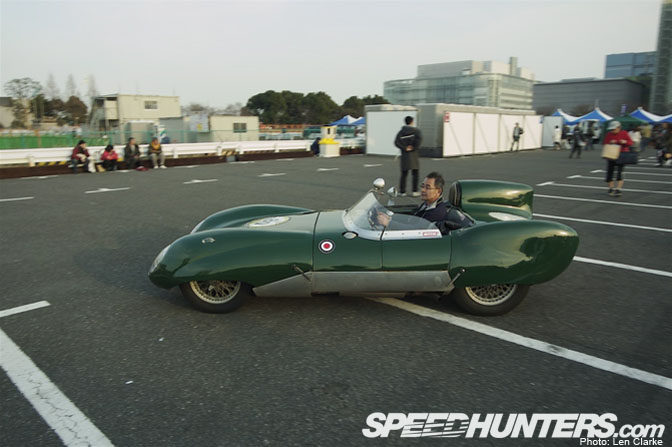 Check out this guy tooling around the parking lot in his immaculate Lotus Eleven – mad as snakes!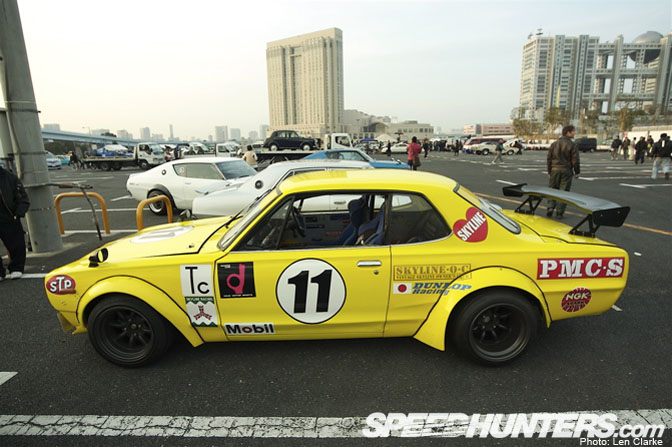 I'll leave you with a shot of this yellow Hakousha Skyline GT-R. More coverage of the New Year Meeting coming soon on Speedhunters!
-Len Clarke