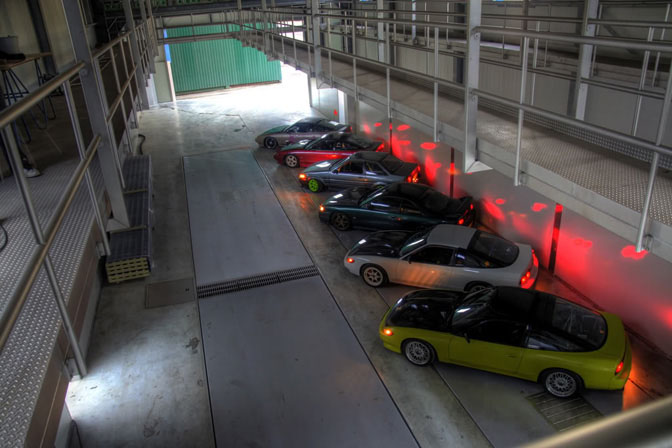 Hello Speedhunters and readers!
We are Wangan Warriors from The Netherlands and via Speedhunters we would like to let you guys and girls have a peek at our club and what we do.
Wangan Warriors started as a simple car decal thought up by Kay and Noud, which didn't have any real meaning behind it, and it remained like this for quite some time. After a while their friends Tom, John and Paul joined and again it remained quiet for a long time.
Then, on a random day, Noud was talking to another S-body owner (Rob) when he told Noud that he wanted to join a car club.
Noud told him about their "club" and Rob was immediately interested, from that moment on things started changing; Rob turned out to be a professional web-designer and they bought a domain that very same day, a forum was set up and Wangan Warriors was open for business!
People started registering to the forum and, although we're still relatively small, it didn't take long for the first few people to want to join the Wangan Warriors crew. We now have around twelve members with all sorts of different cars; various S-bodies, a GS300, an Impreza, a Civic, an AE86 and a Supra.
With different cars come different types of owners, however we're all very good friends and we enjoy hanging out together. Besides organising meetings where everyone is welcome to come and have a look, we also go on trips to the Nürburgring, cruise around and of course live up to our name on the German Autobahn!
As said before, we have a wide range of cars which have all been built for their own purposes; we have drift cars, track cars but also proper-spec cruisers. More or less all the cars are still far from finished but they're getting there bit by bit.
Meet the Wangan Warriors members: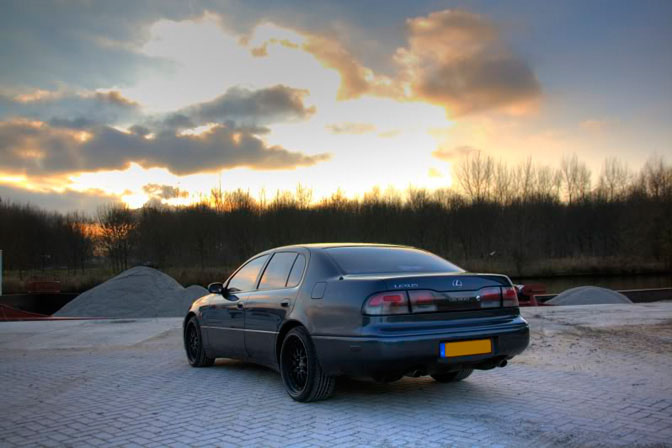 Kay, cruising down the motorway in style with his Lexus GS300, soon to be slammed massively and fitted with a completely rebuilt 2JZ-GTE.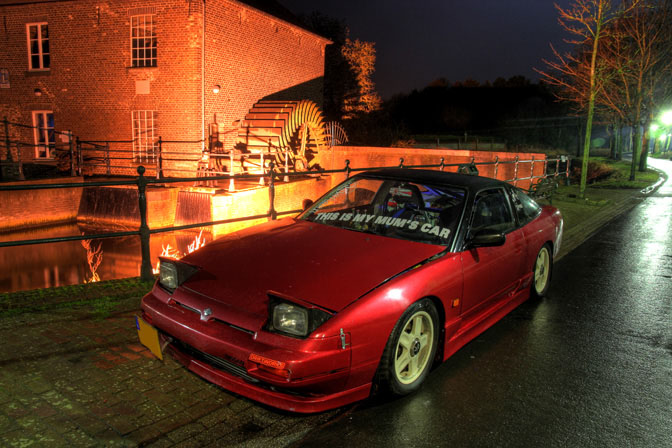 Noud with the first street-legal RB25'ed RS13 chassis in the country, soon to be rolling on some sick Andrew Racing F's with great fitment!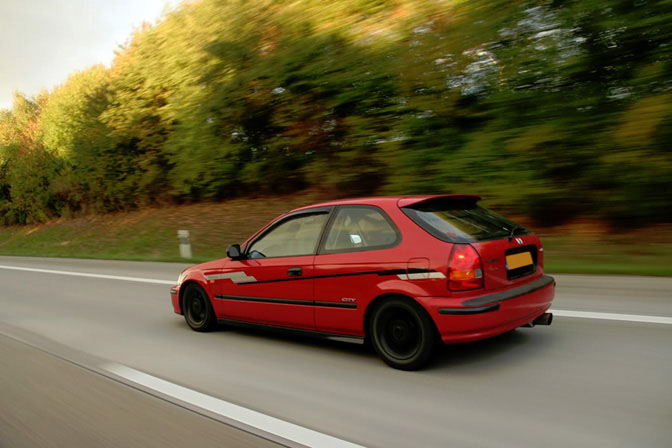 Tom, our go-cart driver with a proper handling spec EJ9, however, has the tendency to crash into S13 rear bumpers, haha!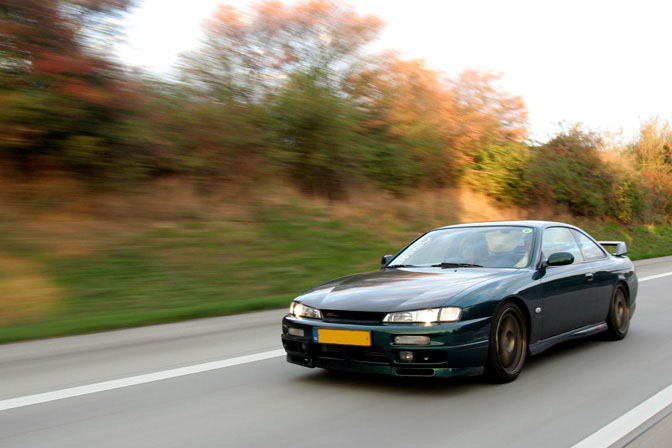 Rob, sweet Kouki S14, built up with quality parts and cruising on Volks. GTR swap in the future?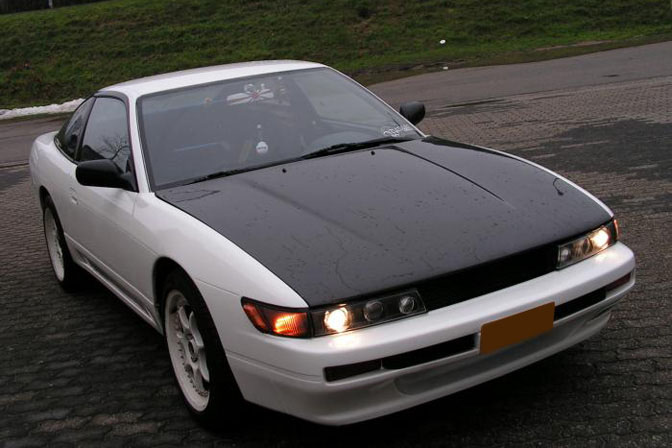 John and his white Sil80 have been in the family for quite some time, but the Sil80 has been sold as of 30-01-'10… Check back on www.wanganwarriors.com regularly to see what will be next.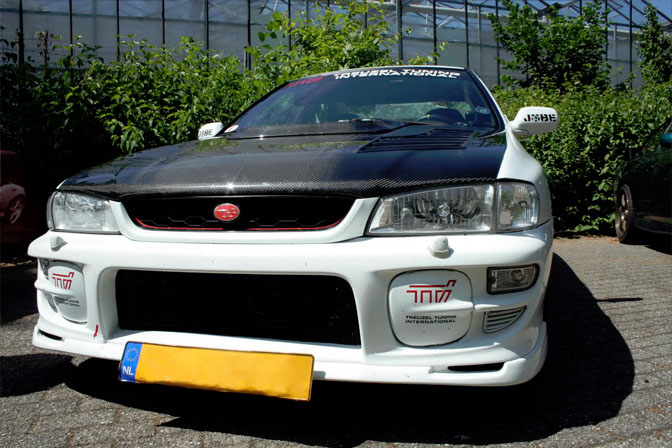 Johan, our track-guy, unfortunately the engine shat itself on the German Autobahn. It's awaiting proper build-up.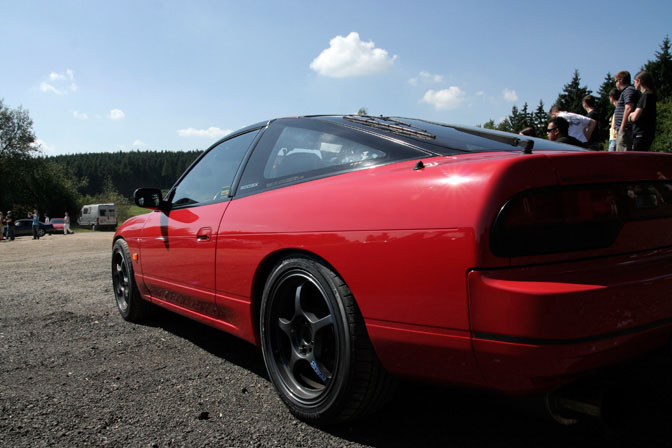 Paul, modified CA18, built for response and reliability. Technically one of the best RS13's Holland has to offer.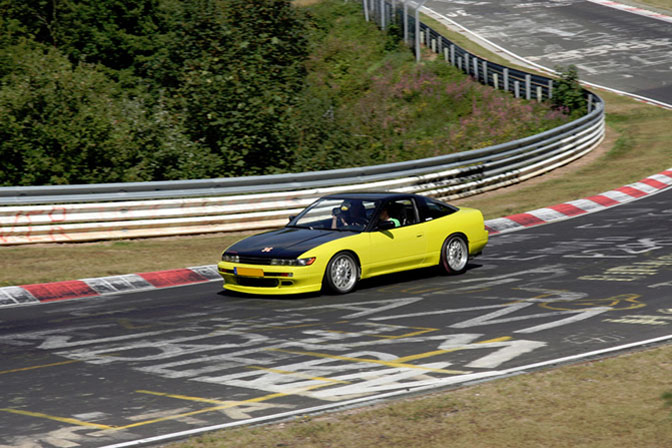 Wesley, traditional styled yellow Sil80 drifter with a strange affection for sea containers.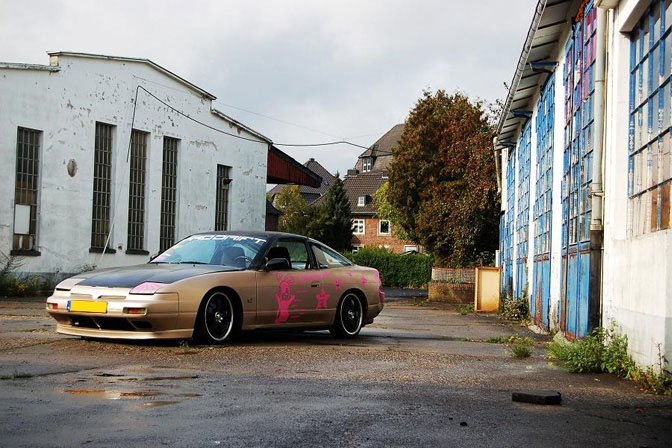 Peter, always turning heads with his gold RS13. 2010 will see quite some changes, but will definitely turn as many heads!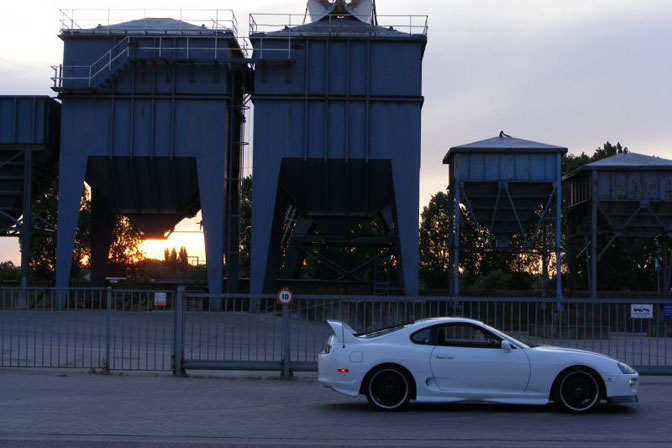 Daniel, always in battle with Noud over who is the fastest…or who is late. A real neat JZA80.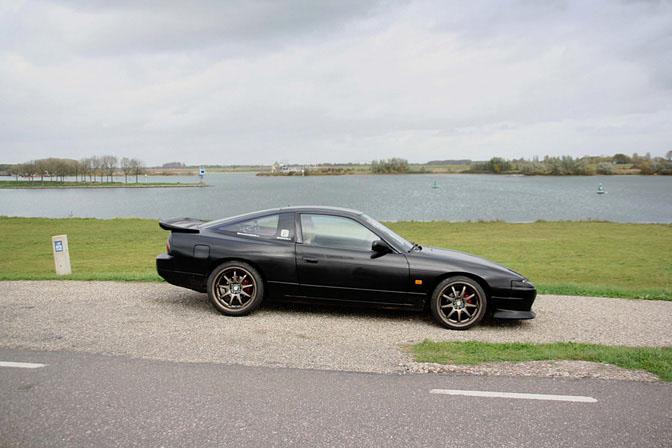 Willy, black widebody RS13. Somehow we think this wouldn't look out of place in one of the Mad Max movies.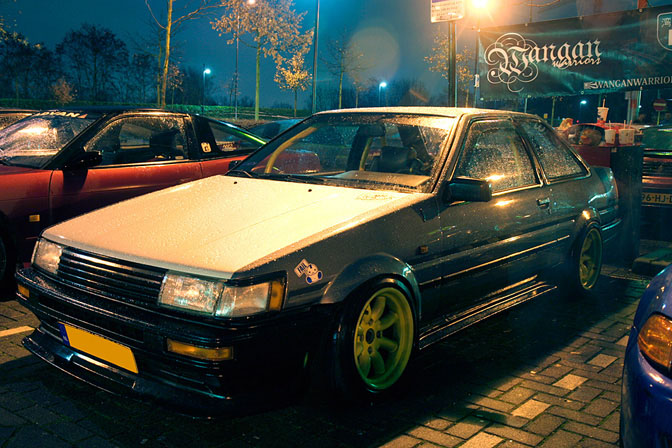 Patrick, one of only a few original Dutch Levin's… definitely the hottest Dutch Levin.
That's it! You've been able to have a look at our cars and get to know a little about who we, Wangan Warriors, are.
Feel free to check out our website at www.wanganwarriors.com or register to our forum, we hope to see you soon!
A million thanks go out to Speedhunters who were so kind to put us on their website, thank you guys!