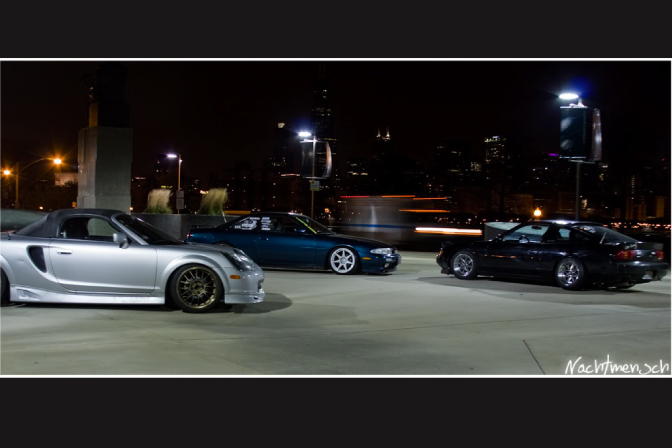 I've been apart of Chicago's car culture for around five years now. I do my part of staffing local drift days and putting together meets. The one thing the city is rich with is car crews. Crews like the famous Risky Devil to the forefathers of Chicago drifting, the Grip Gamblers, but this article is about a few members from two younger crews… Tipsy Turtle and Ooo Dang.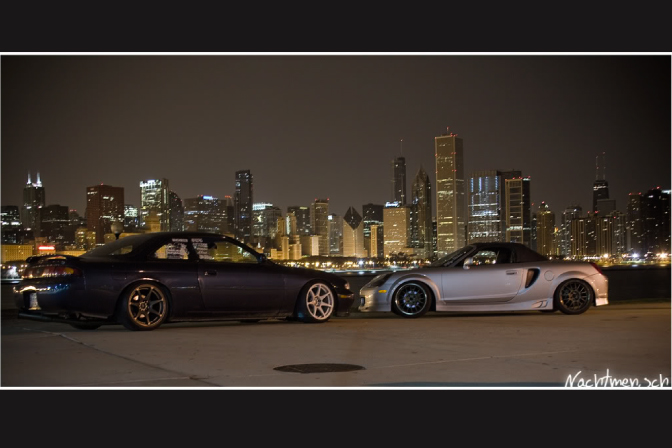 The silver MR-S is owned by a guy named Kevin – Tipsy Turtle. One of the few MR cars in the Chicago area and really the only one worth talking about.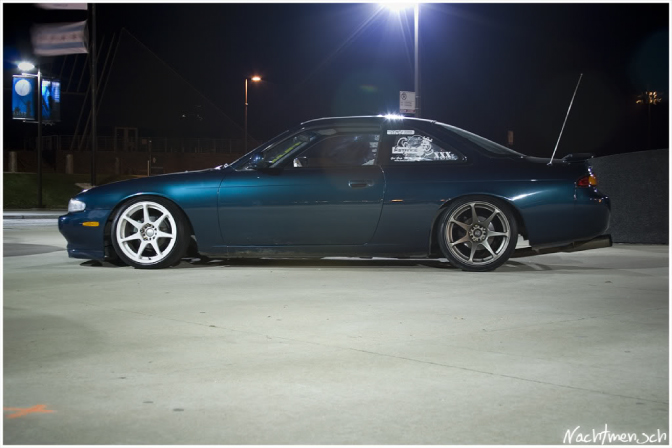 This is my green S14 – Tipsy Turtle.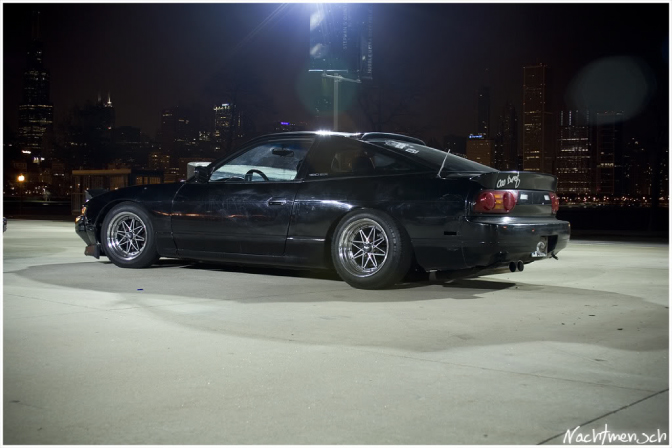 Ooo Dang's s13 owned by Adrian. This car has a clean minimalist style.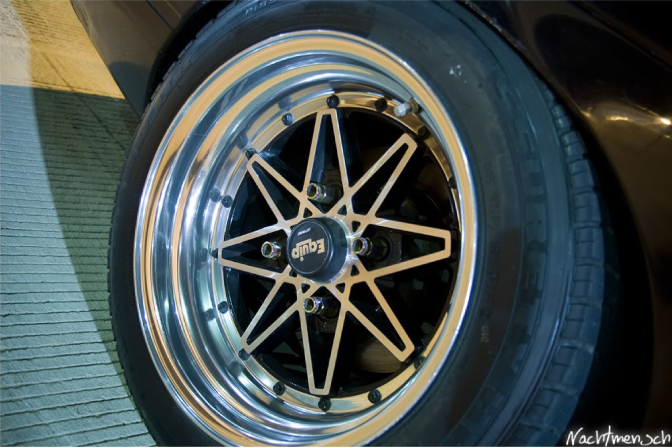 Nothing better than work equip 03 on stock metal.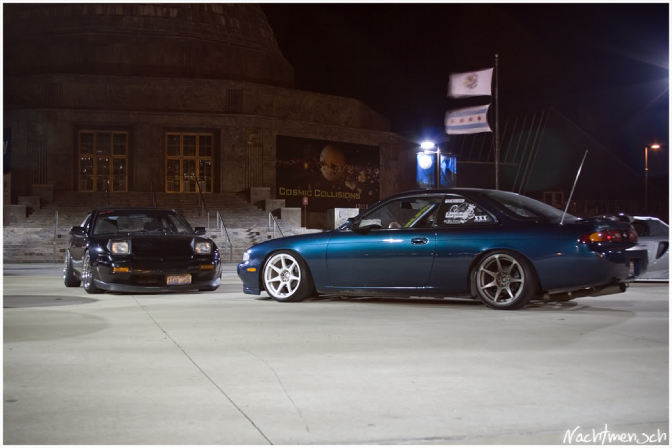 The best thing about this culture is the friendships you gain and the memories you make. So have fun and drive safe.
Cheers!
-s14rob
Kevins blog – http://nachtmensch.blogspot.com/
Ooo Dang's blog – http://ooodang.blogspot.com/
My blog – http://s14rob.blogspot.com/