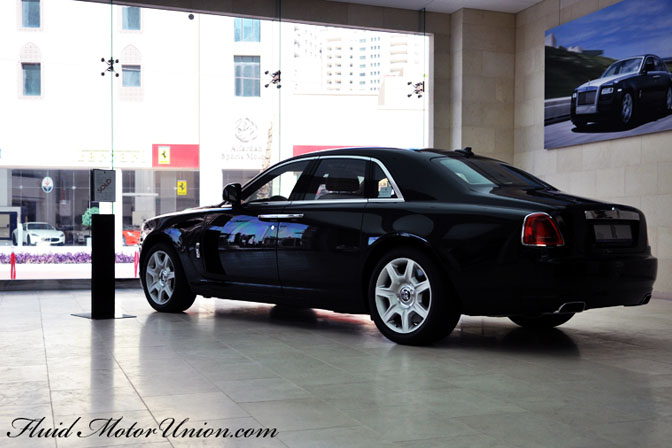 Planted on an artificial island 350 metres offshore of Doha's West Bay Lagoon, The Pearl- Qatar is the first of its kind allowed in Doha. When completed, the Pearl will be the first land in Qatar allowed for purchase by non-nationals. Now although I wish my visit to the pearl today was for the purchase of some land, it isn't. What really brings me here today is honestly the interest in picking up some clothes from some of the finest stores in the world. When walking past Armani, Gucci, I find a Rolls Royce store!
Now before we get to some images the main reason for me walking into this showroom is to gather a different angle of wealth and lifestyle than I have been seeing in the hotels around the city of Doha. Walking into Rolls Royce we are greeted by a very friendly and beautiful sales woman that kindly asks if we need any help. Kindly telling her we're just looking around we contine with small talk about the fine automobiles in our presence and my associates continue to speak with her in Arabic exchanging laughs and small talk.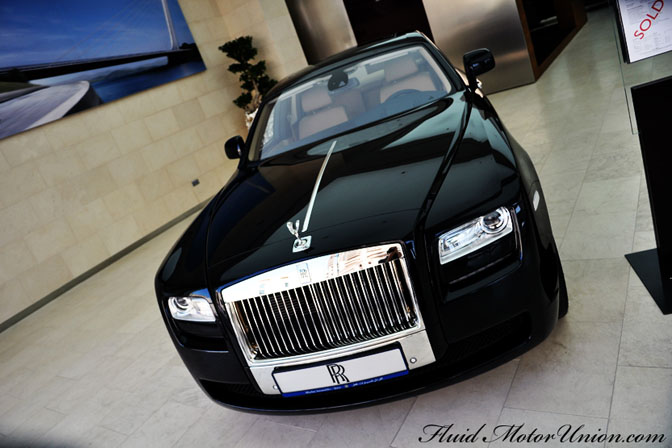 While I fade away and start snapping photo's. The first Rolls I walked
over to was the new Rolls Royce Ghost which is absolutely stunning.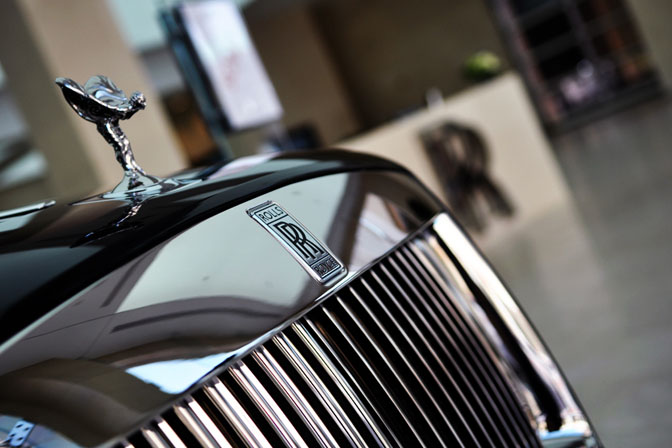 I have never been around a car that has so much presence but still
remains quiet in some ways – It just doesn't shout at you like some
other super luxury sedans on the market.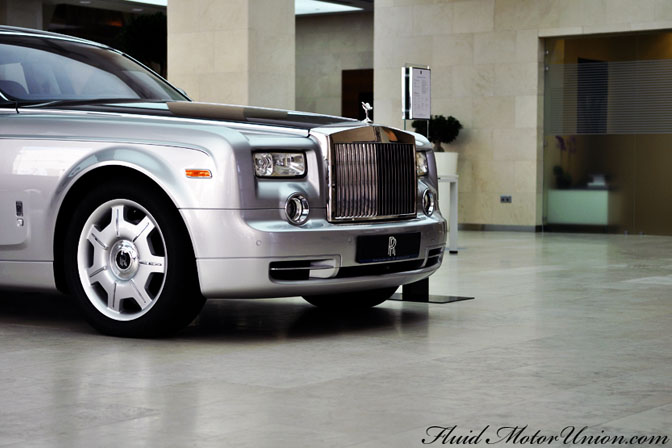 Walking past the Ghost, I walk up to the Rolls Royce Phantom.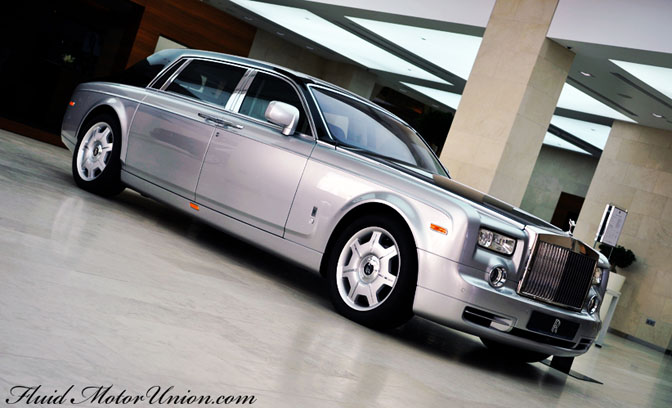 Looking at Phantom's smallest details will truly help you understand why these vehicles cost what they do and more importantly, why RR clients pay to play.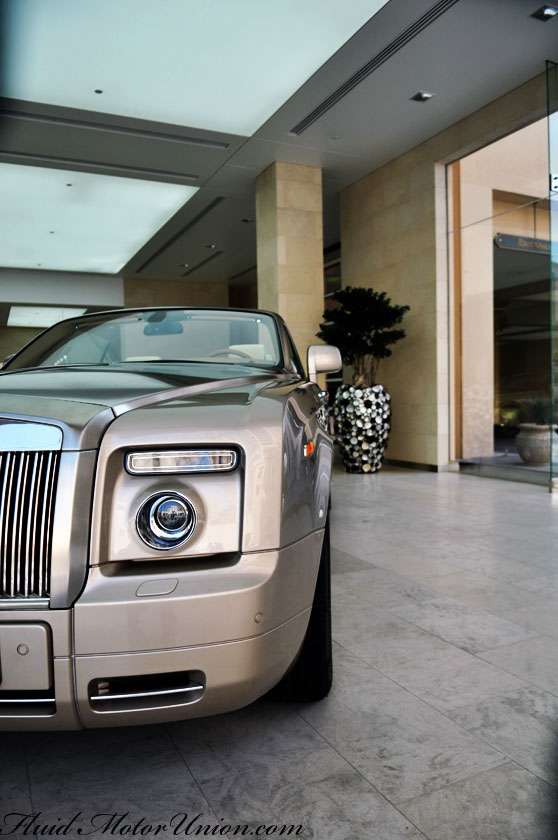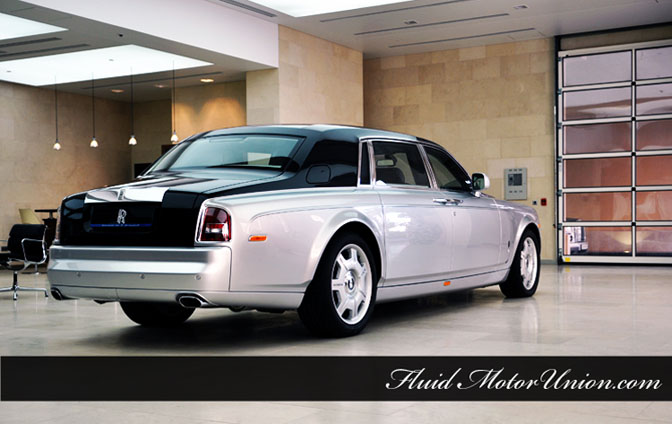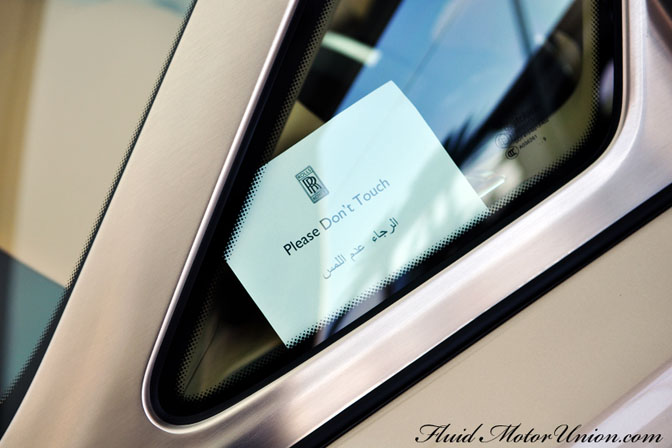 Well deserved card displayed in every Rolls Royce present in the showroom.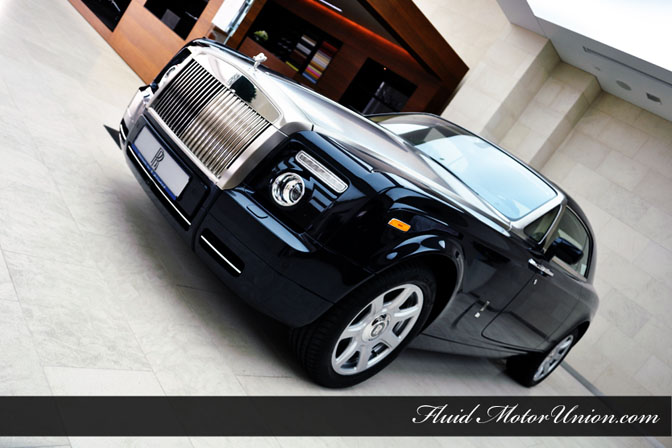 Walking towards the showroom exit I had to snap a picture of this beautiful Rolls Royce Phantom Coupe. It is Rolls Royce's like this and the Drophead that are really making them somewhat of drivers cars these days. To pretty much everyone Rolls Royce has always been the car to be driven around in but I don't see why anyone would feel "out of the ordinary" behind the wheel of a coupe or drophead.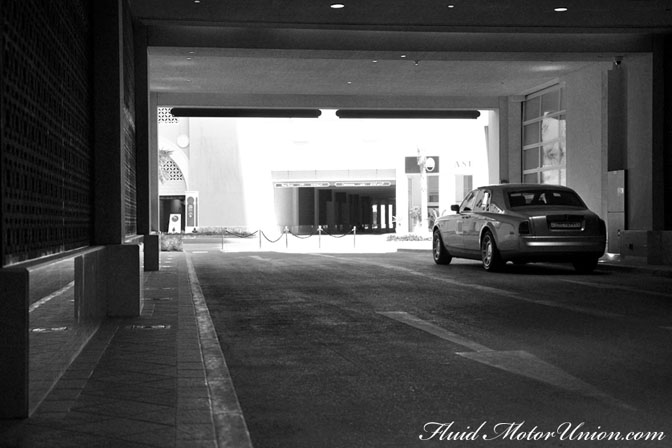 Walking out of the showroom I had the chance to hear what was being said in their conversation spoken in Arabic. He continued to tell me that the new Ghost was just ordered by a client that in Doha. You would think just one Rolls Royce would satisfy the average human being right? Not this client, he placed an order for EIGHT!
On top of that outstanding order he didn't even pick them up, he sent eight different drivers to pick them up for him. It is stories like these where you can look down the alley and really come to realize the presence of wealth and power in the city of Doha……
-Fluid Motor Union