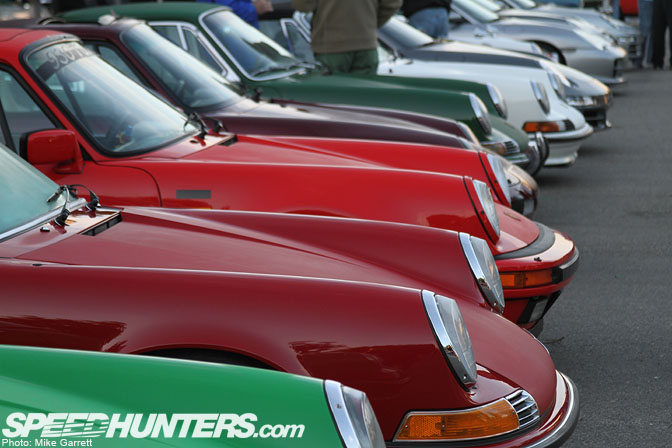 Last weekend my parents were in Southern California visiting for a bit before heading off on a cruise ship to Mexico. My dad had been bugging me for a while that he wants to check out a Cars and Coffee event, so Saturday morning it was up before the sun and down to Irvine to show him SoCal car culture at it's best.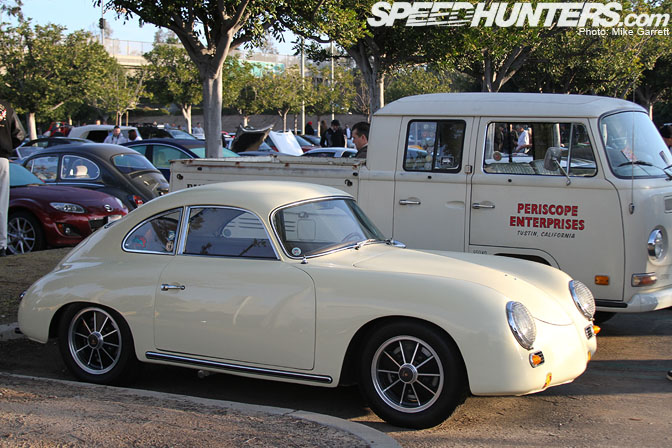 The main purpose of the trip wasn't to take pictures, but to simply enjoy the cars for once. However, I couldn't resist snapping a few photos. This Porsche 356 was beautiful.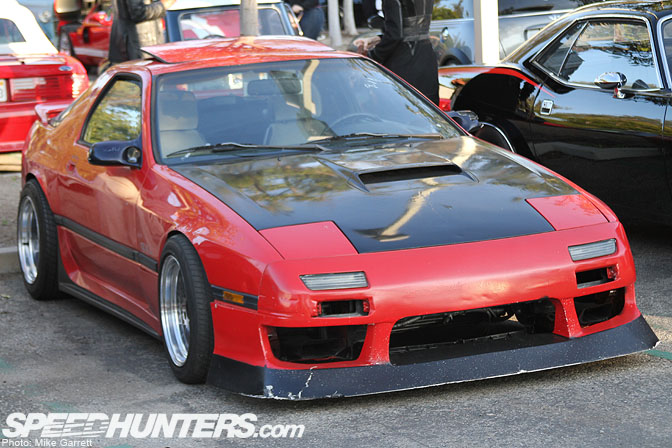 I still can't get over the variety at these gatherings. Yep, that's a Hemi Cuda parked next to this FC3S.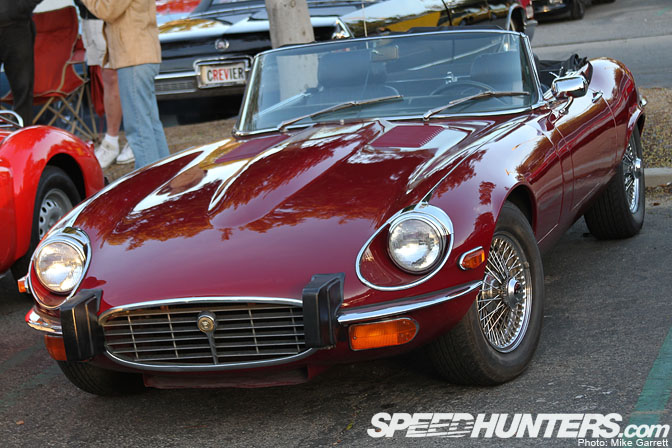 There's no better place than Southern California for year-round open air motoring. Each Cars and Coffee event has plenty of classic roadsters, such as this Jag.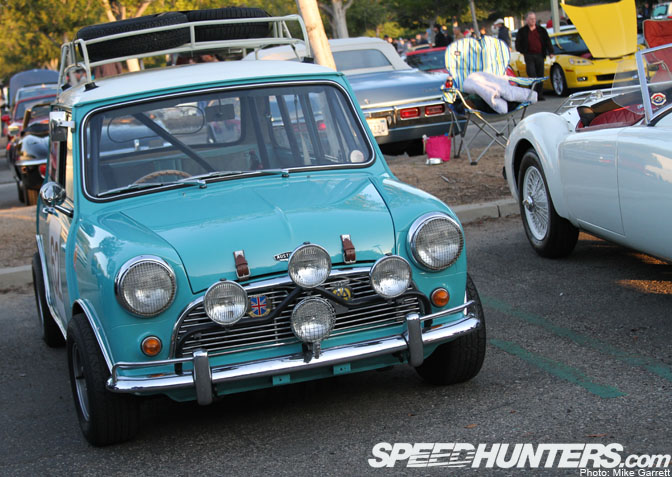 This Mini might have been my favorite car of the day. Love the foglights and spare tires mounted on the roof rack.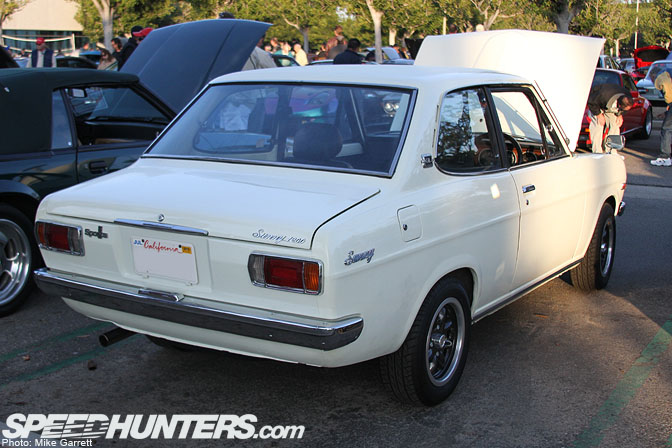 An imported B110 Nissan Sunny from Japan.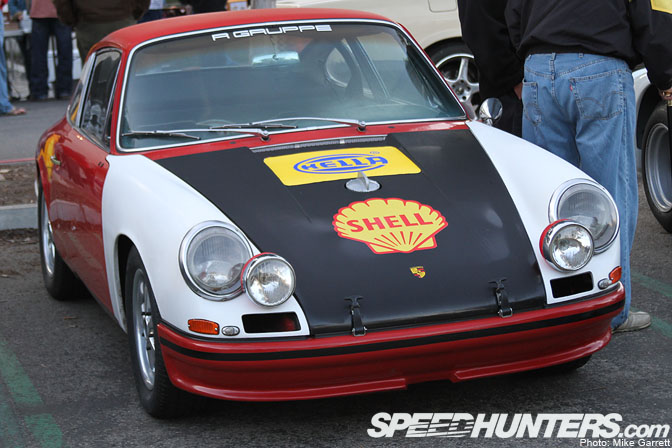 Just one of the many early 911's on hand, as you can tell from the opening photo.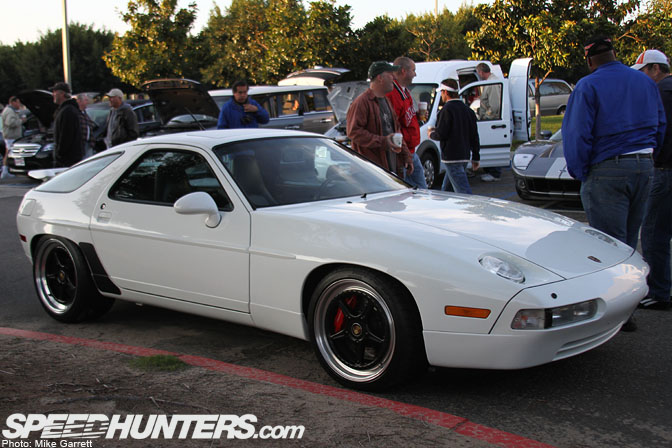 And a little bit of front-engine Porsche love.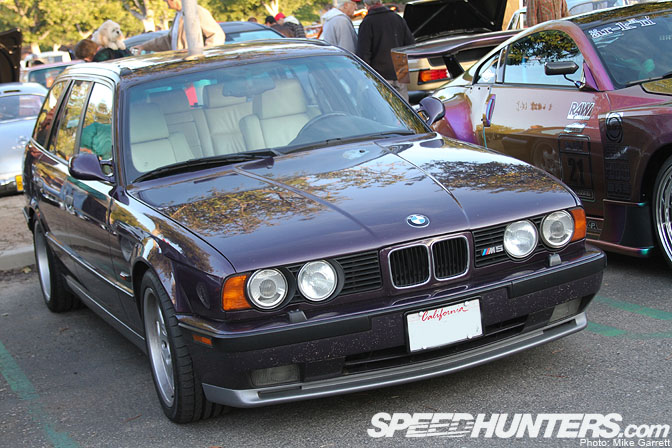 Sorry, I let my station wagon fetish take over for a minute…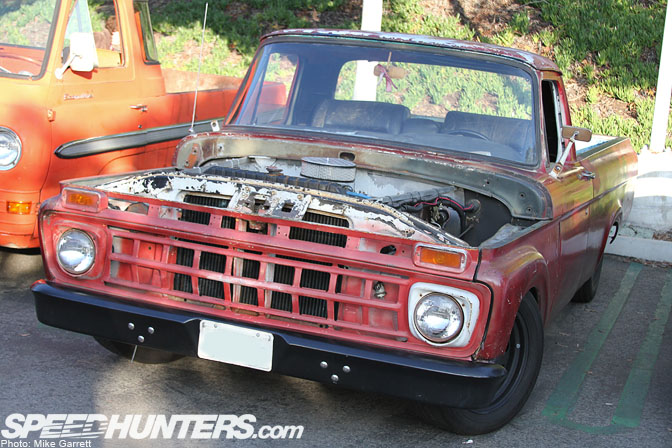 While it may not look like much, this Ford pickup had some serious work done to it, with a late model car frame (Crown Vic?) sitting under the body.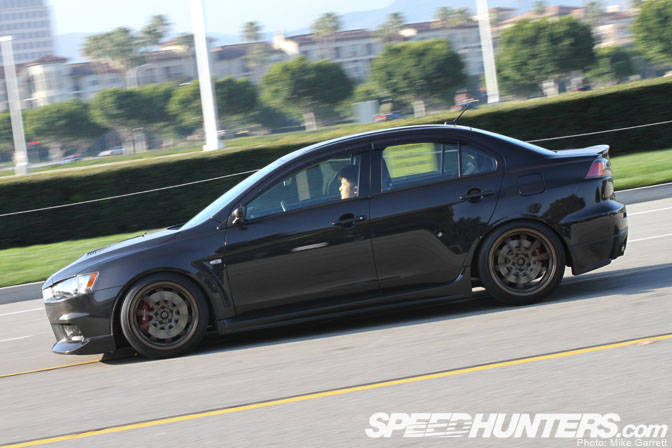 A  very understated, yet cool Evo X.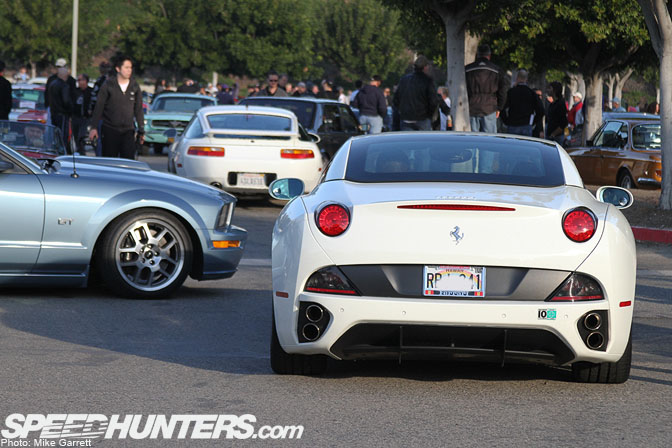 This Ferrari California rolled in just as things were winding down. Looks great in white!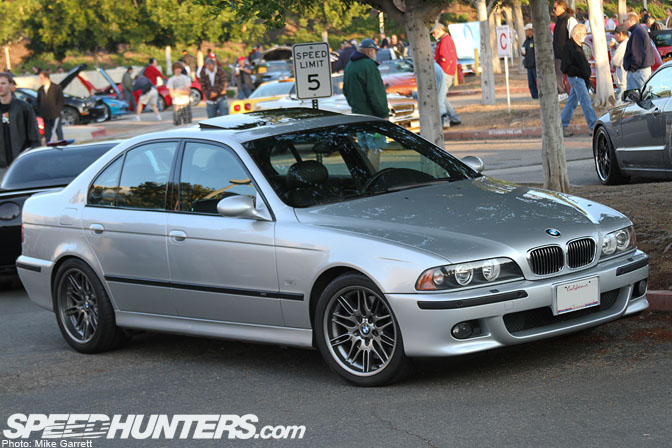 The E39 M5 is still one of the best four-door sedans ever built…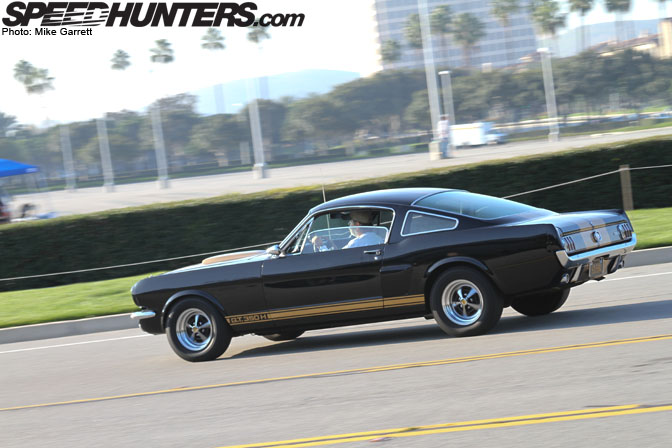 The infamous, and incredibly valuable Shelby GT350H Mustang "rent-a-racer".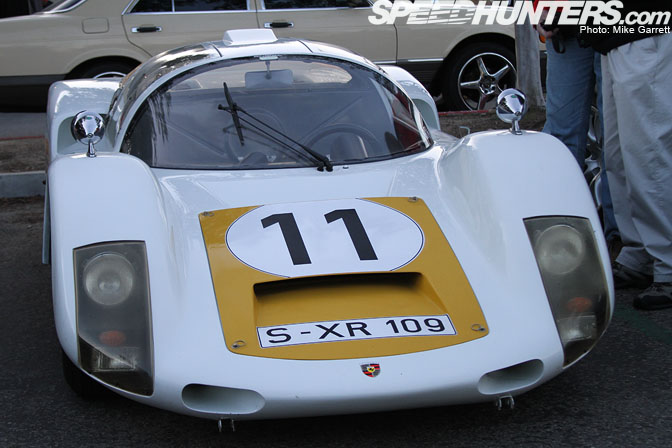 The most exotic car of the day was likely this Porsche 906. Street driven!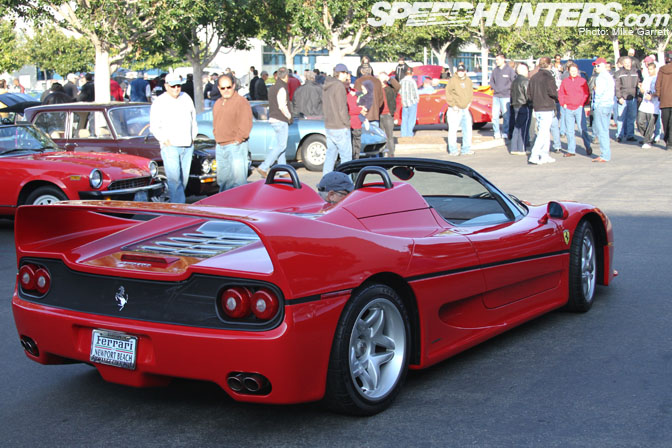 But it was this Ferrari F50 that seemed to be getting the most attention.
Yep, just another Saturday morning in Orange County.
-Mike Garrett