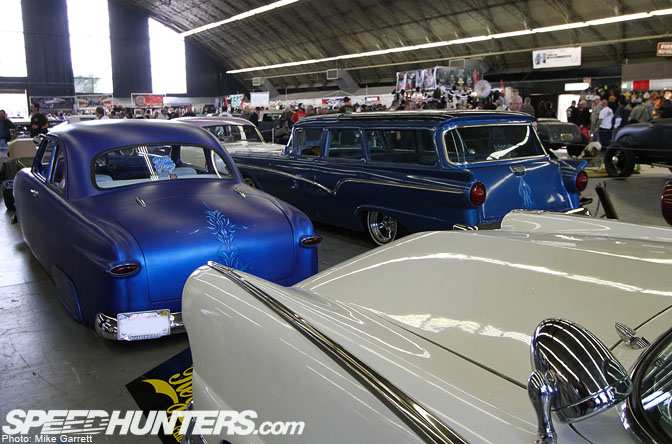 For the second part of my coverage of the 61st Grand National Roadster Show, I'll be showing some of the cars found in and around the "Suede Palace". This where you'll find most of the traditional hot rods, "rat" rods, and period style customs. By now I'm starting to become rather familiar with this scene, so it was interesting to compare the cars at the GNRS to other events I've been to.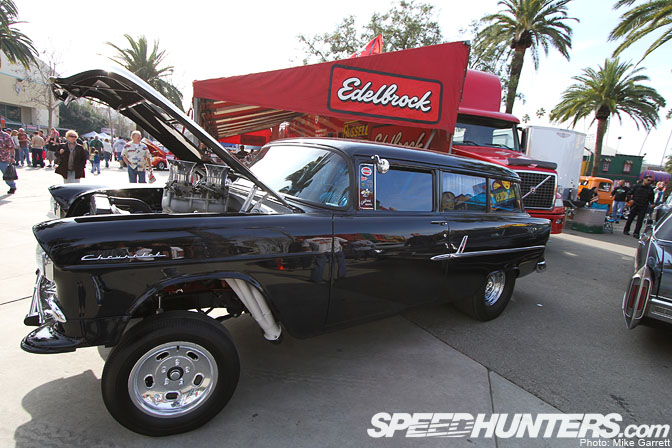 As I walked in the gate, the first car that greeted me was this '55 Chevy two-door wagon with a proper nose-high gasser stance. This was certainly a good way to kick things off.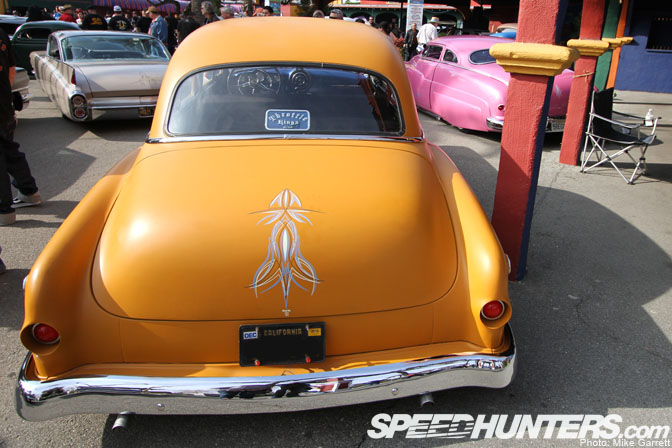 All around the Suede Palace, there were outside displays of traditional rods and customs. It was interesting to compare the people hanging out on this side of the showgrounds to the other parts.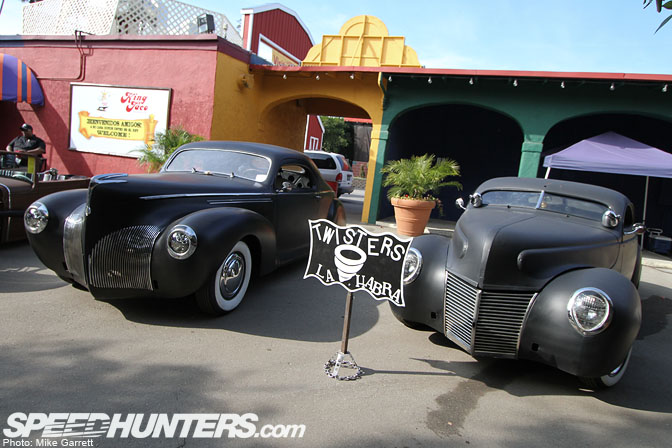 A couple of satin black cruisers from the Twisters Car Club in La Habra. Love the sign!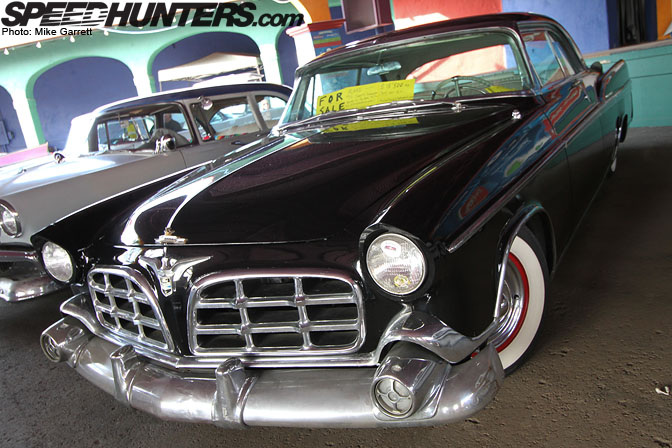 It doesn't get any more gangster than this '56 Chrysler Imperial. A little drop is all you need to make a car like this stunning.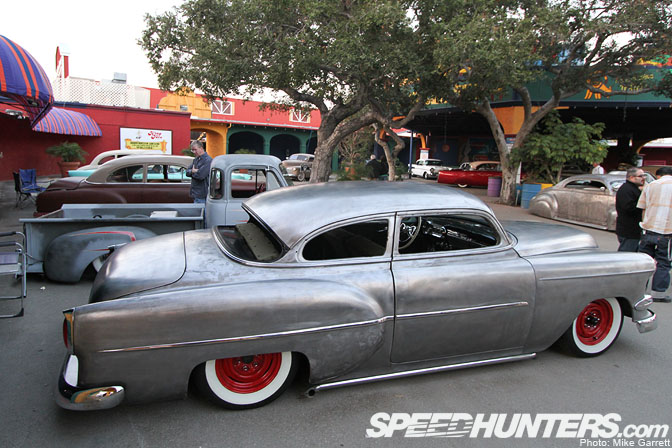 A lack of paint or glass didn't keep this Chevy from joining the festivities.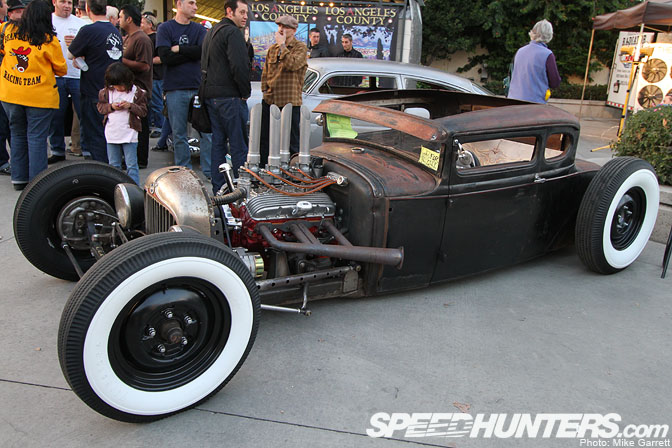 Some people might not like the term "rat rod", but I'm really not sure what else you would call a car like this one.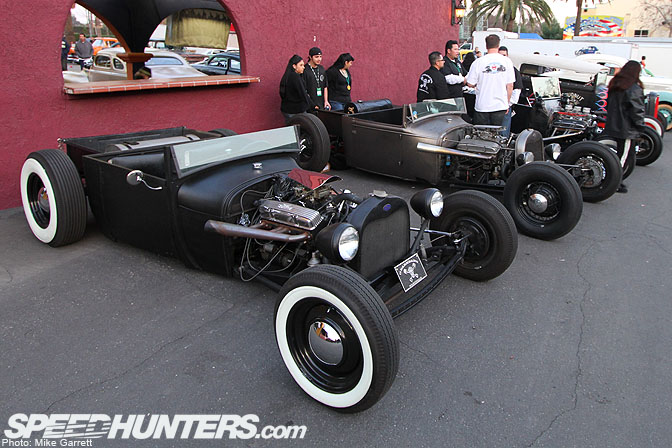 Here's some "roadsters" for the GNRS. I think I saw most of these cars at the Mooneyes X-Mas Party in December. Seeing one of these is cool enough, but seeing several lined up is that much better.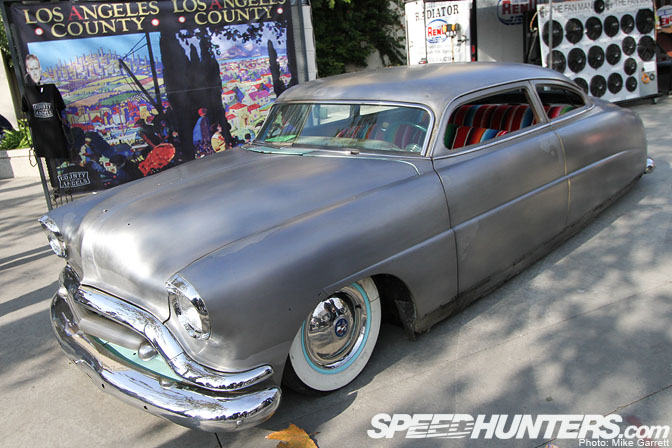 Another of the sleds kicking about. Check the rear metal work, which has essentially removed the rear fenders from the car.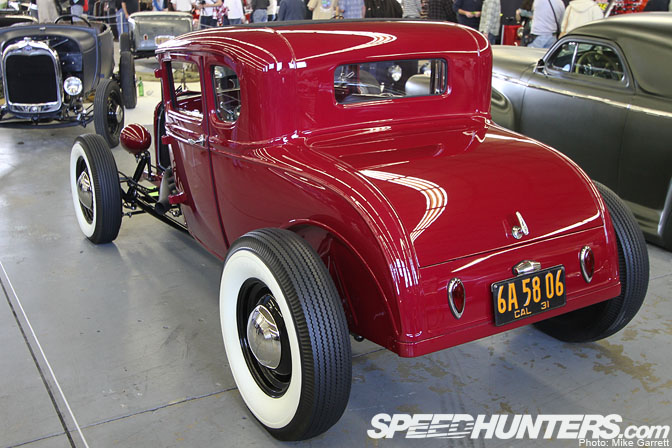 Moving inside the Palace itself, we find some ultra-traditional cars like this red five-window coupe. If I had the means to build a hot rod, it'd likely be very close to this one.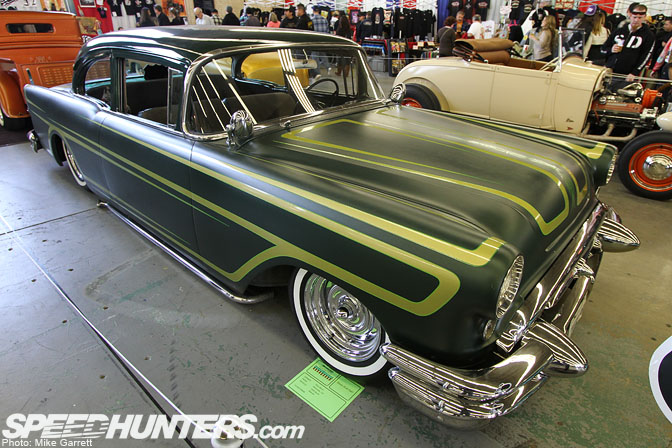 This '55 Buick was sporting some Larry Watson-esque paint work. Like a lot of customs of the era, it's been equipped with police car style spotlights.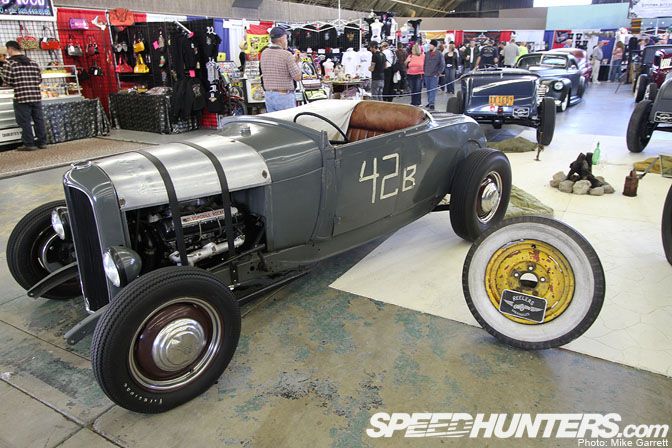 The most popular display in the suede palace seemed to be this group of very early style roadsters.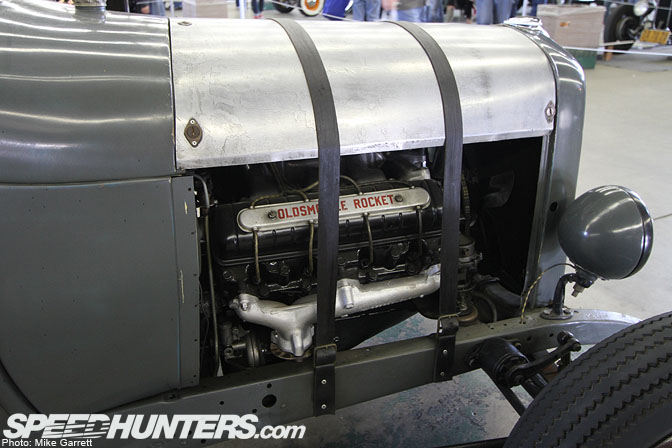 Dig the hood straps!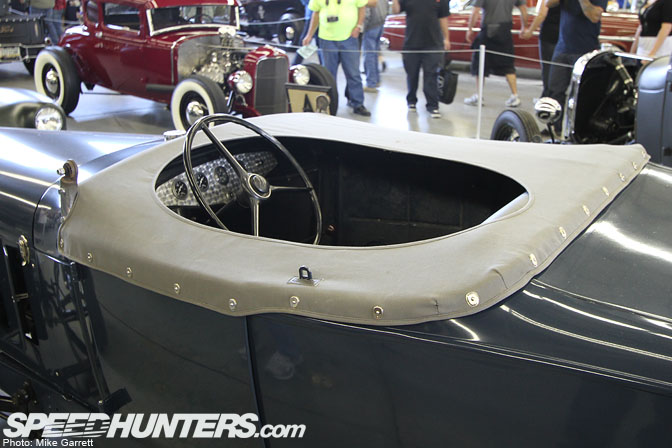 A lot of the original cars were also sporting these cockpit covers. I wonder how a Mazda Miata would look with one of these?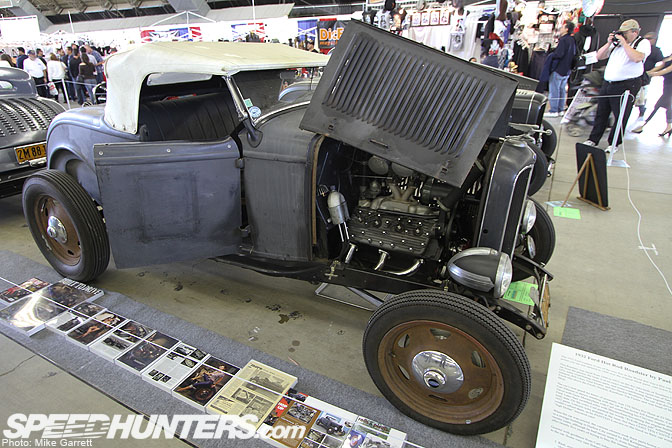 This '32 Ford is a genuine hot rod built in the late 1940's. That's original paint, applied back in 1949!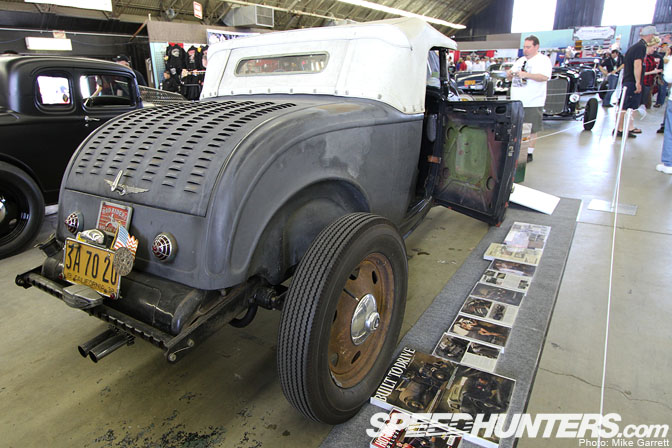 Rusted out rat rods are one thing, but this is something completely different. The car was presented with a detailed description of its history, including its time as a race car on the dry lake beds.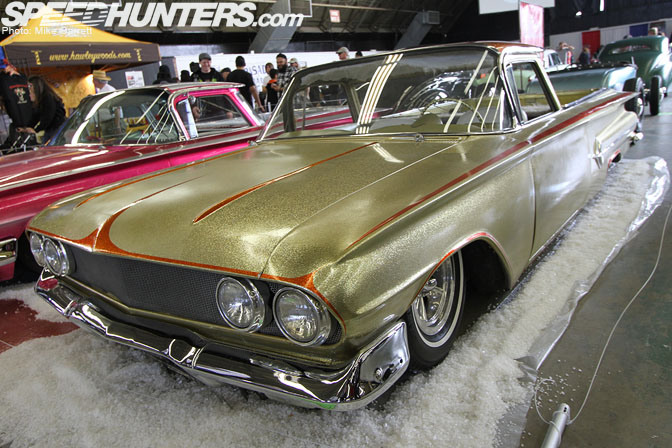 Another El Camino blurring the lines between custom and lowrider.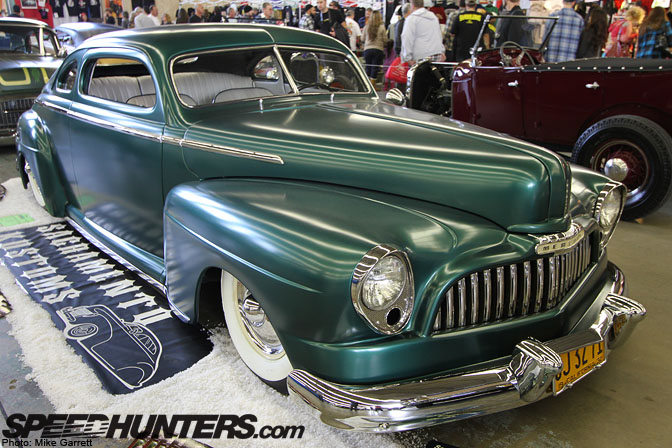 This incredible '48 Mercury Coupe was built in Sacramento for the owner who resides in Sweden of all places. How cool is that?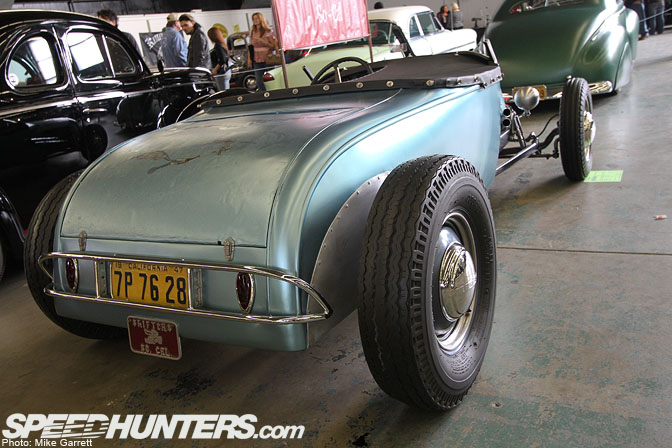 One of my favorite cars in this area was this '29 Model A Roadster representing the Shifters Car Club.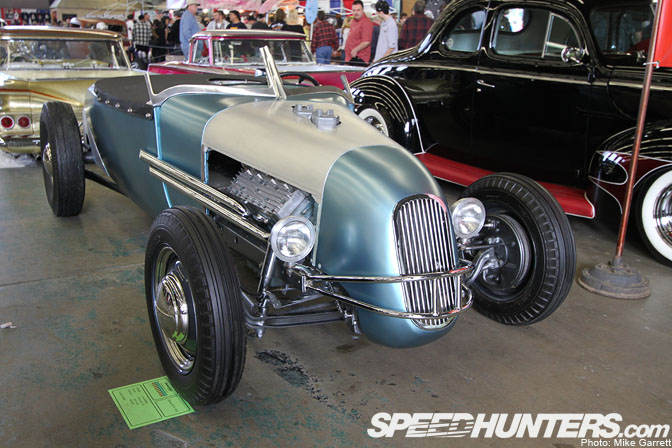 The front end and the exhaust setup are just incredible. This is one of the most unique rods I've seen in a while.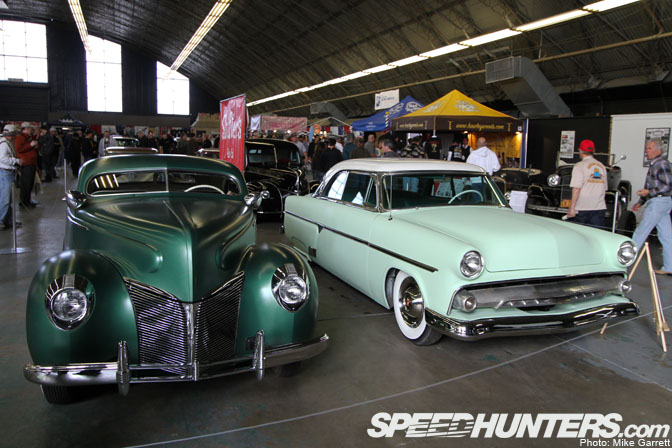 OK, time to get work on formatting more of your guest blogs! Next time we'll look at some other parts of the GNRS.
-Mike Garrett