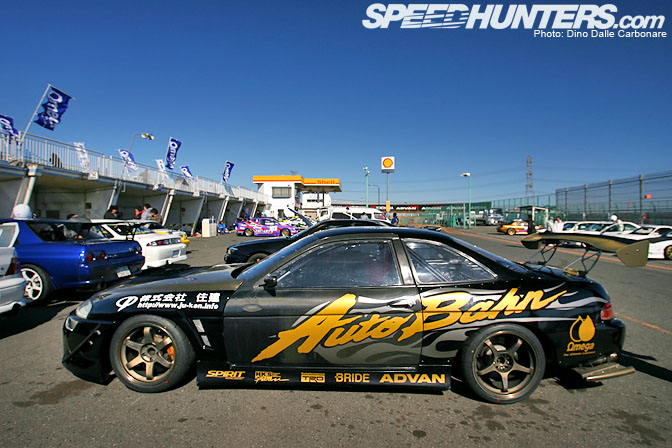 In the first part of the Omega Oil Tsukuba track day coverage someone made a comment that Tsukuba seems to always be packed with some pretty mean cars. The track's location and proximity to Tokyo makes it the most popular circuit in the Kanto area and is as challenging to drivers of extreme modified cars as it is to those with more humble machines. Fuji Speedway for example is a very fast track where power is something that you really need to get through those fast straights and corners. I decided to open this second and final look at this event with a shot of the Auto Bahn Soarer, a car that finally managed to dip below the 1-minute barrier with a 59"681 lap. Not a bad result for a car that is more associated with drifting than grip!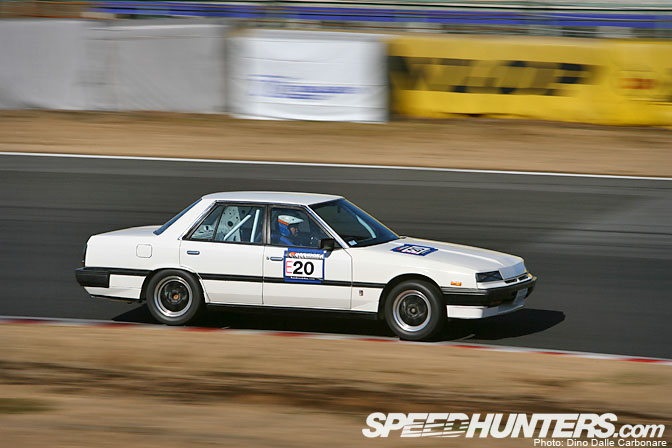 This 4-door R30 Skyline was keeping the Zorro R30 we saw in part 1 company. Simplicity at its best. Notice how the interior is fully stripped out and fitted with a roll cage.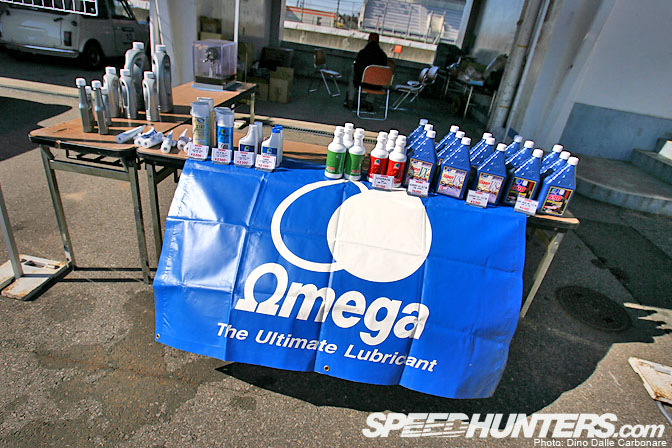 I have to give at least one mention to Omega Oil that put on this great and chilled-out track event. They even brought a little line-up of lubricants just in case someone needed a top up!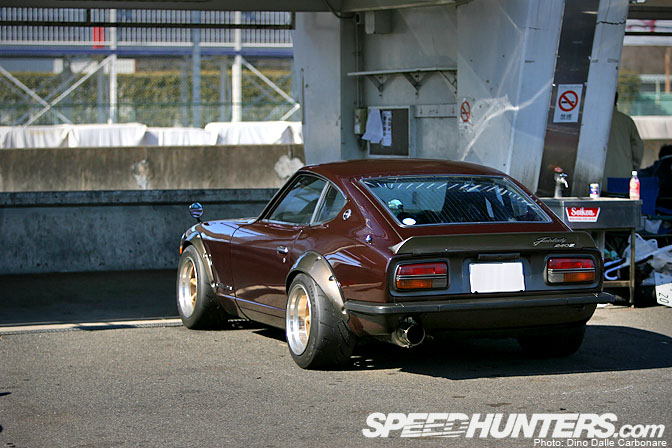 Someone asked for more pictures of this stunning maroon 240ZG. I will be posting some more S30-related material next month so for those that appreciate these vintage rides, make sure you don't miss what I have in store!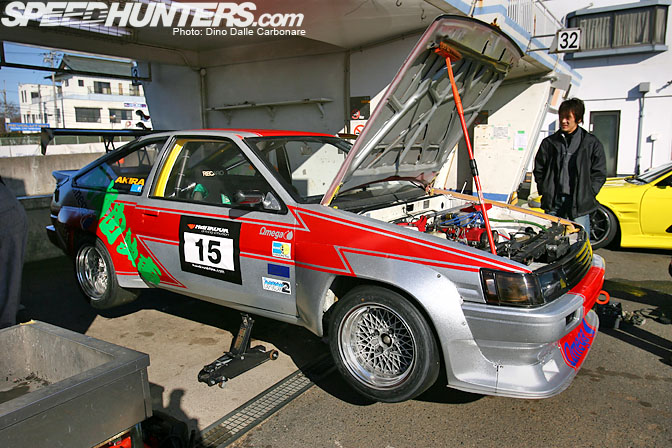 It has been such a long time since I've seen so many N2 hachiroku out at Tsukuba. I have covered a few Hot Version AE86 battles in the past but it's been a while since they have organized anything. I will have to ask Kamata-san at Tec Art's if there is one coming up soon! This Uchbori Levin is always one of the fastest cars at the N2 events…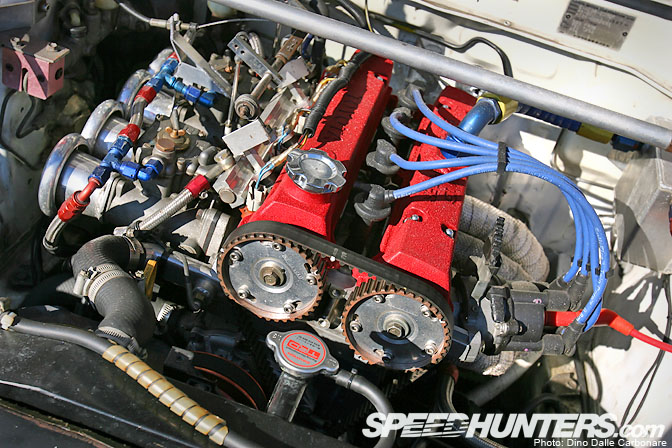 …and it was cool to check it out in detail…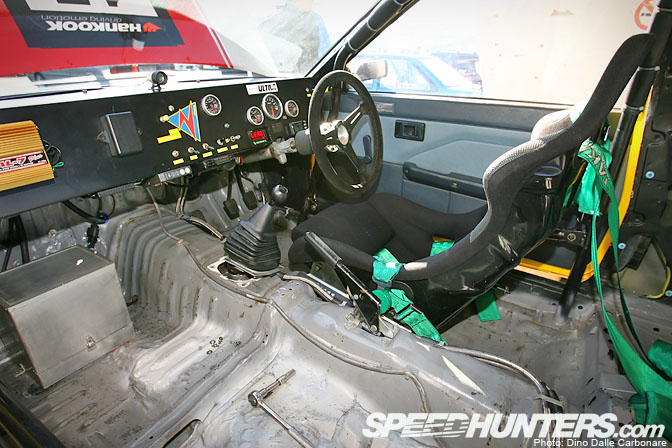 …including the stripped out interior. Notice how the battery has been relocated to the passenger side footwell, something done to obtain a good weight balance.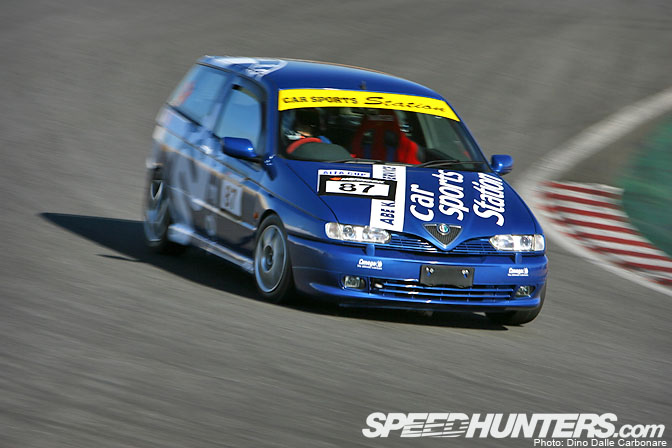 On top of the little 106 we saw in Part 1 I also spotted this Alfa Romeo 145 from Car Sports Station…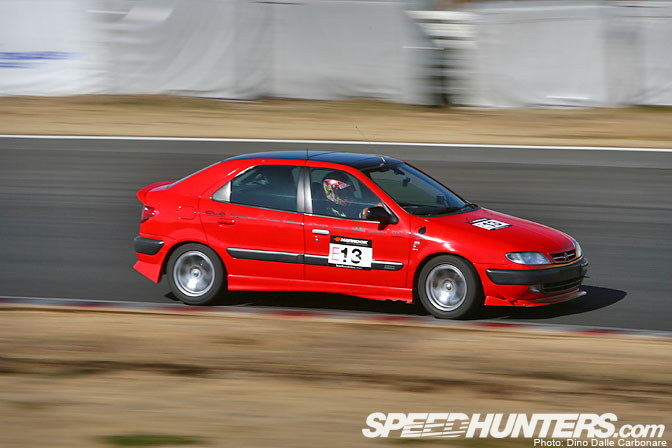 …as well as a Citroen Xsara!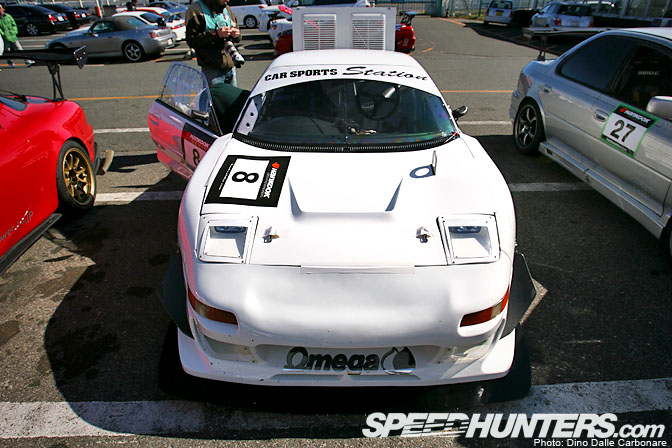 Again from Car Sports Station was this MR-2, which on top of the mean widebody conversion and stripped interior…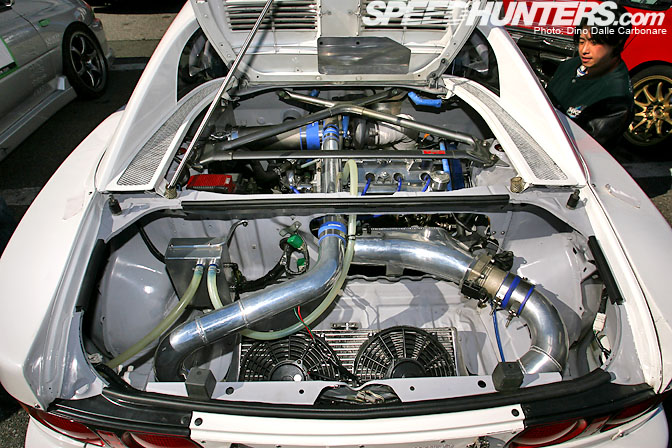 …sported one hell of an engine bay! Now this is how you make use of your trunk space, fit an intercooler in there and pass the piping through the firewall! Notice the extractor fans that help to get air to flow through the cooler's core. Piping from the rather large turbine seemed a little long but at lest it is very direct. One of the most extreme SW20s I've seen.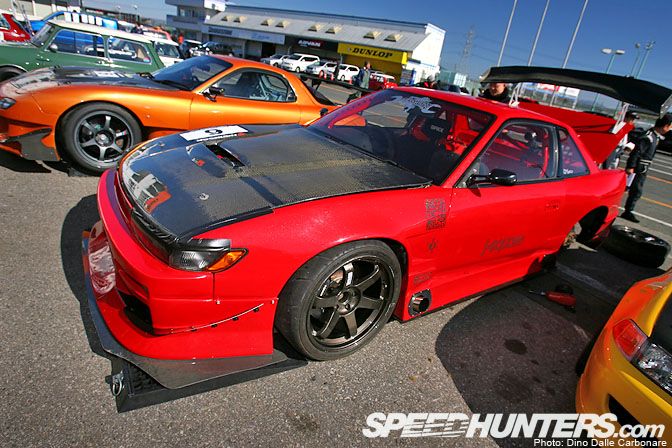 I was wondering why this J-Square S13 had an air intake cut out of the trunk lid. Turns out that in order to free up some space in the engine bay, the radiator was moved to the trunk area and fitted with custom baffling to force air towards it. Too bad I never got to see the engine bay, judging from the side exit exhaust this Silva means business!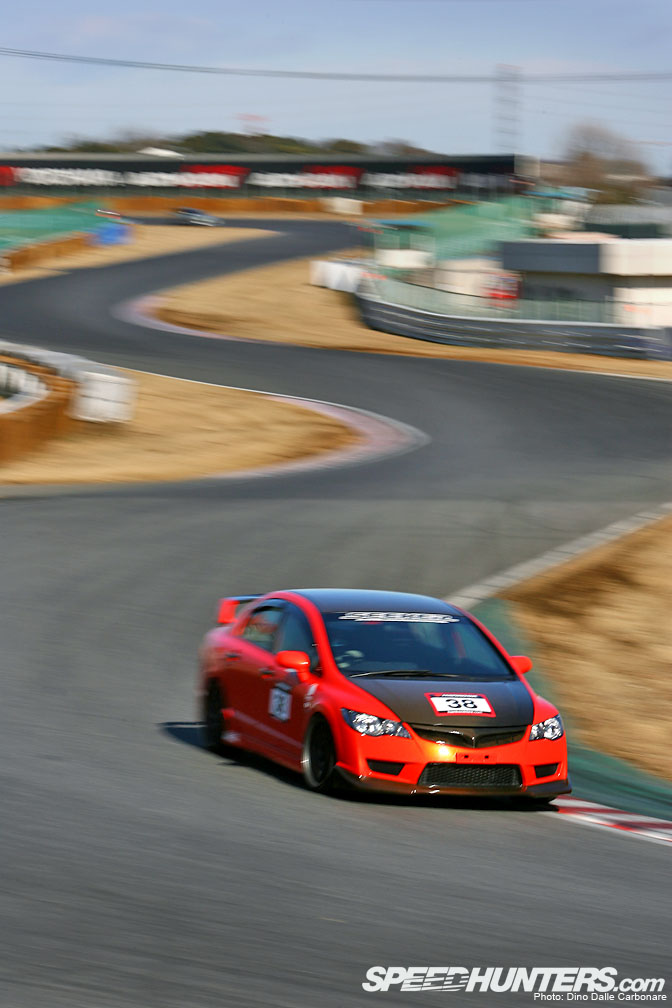 The guys from Seeker were out with their new FD2 Civic Type-R sporting the same metallic orange color as used on some of their more extreme demo cars. I really like the look of their front bumper and integrated lip spoiler.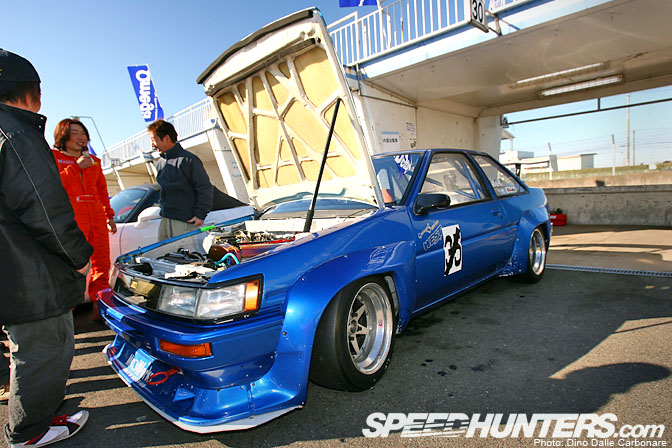 If I had to choose an N2 AE86 from the Omega Oil track day it would have to be this Garage Sunrise West Factory built Levin…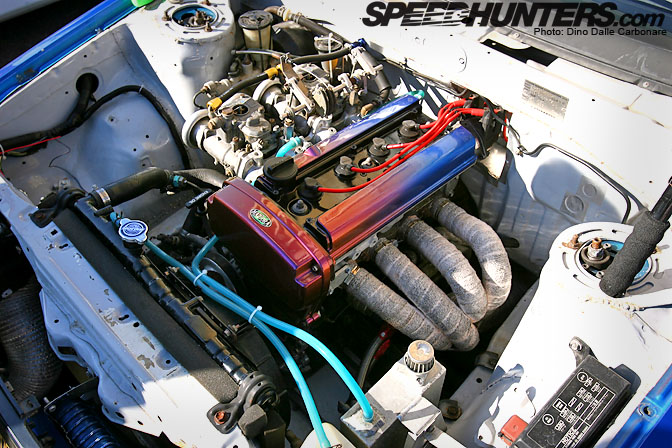 …just because I'm a sucker for 20-valve swaps and this is one of the cleanest I've seen. Check out the stubby carbs, this thing was a screamer out on track! I really should start filming at events like this as the noises that some of these cars produce have to be heard to be believed, especially the Tec Art's car when it's revving close to 10,000 rpm!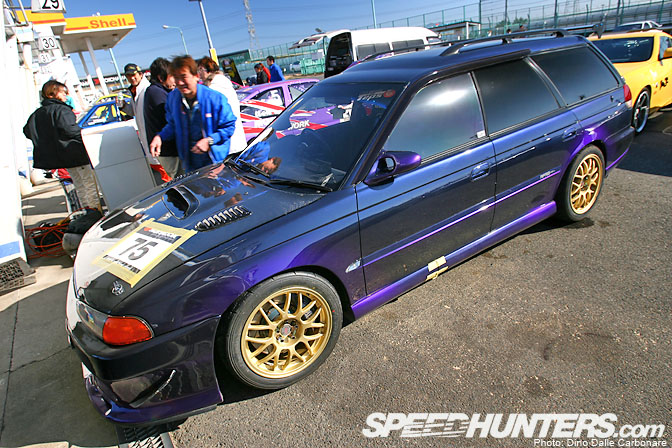 This BG5 looked damn fat out on track and it looked just as good sitting in the paddock showing off its immaculate chameleon paint blue paint.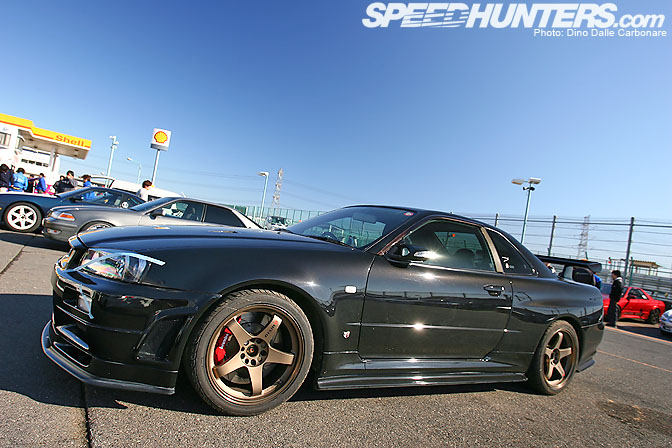 Another customer car from Auto Bahn, running some pretty mean Brembo brakes all round.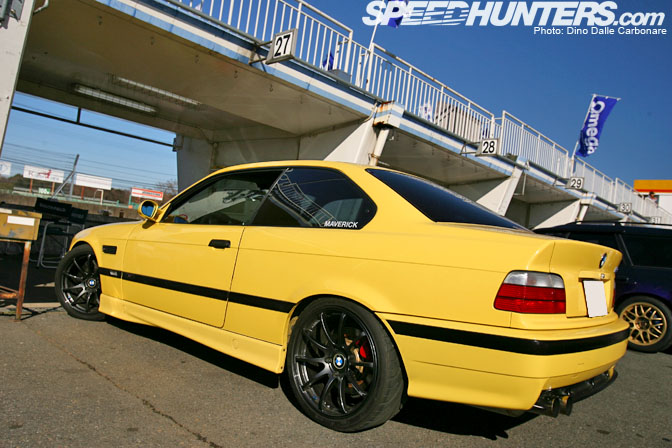 M36 M3 on Advan wheels.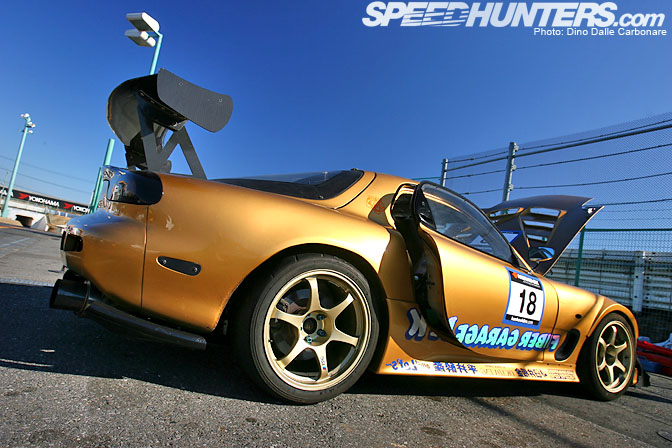 Not often you see gold FDs, but this Fiber Garage demo car looked very nice.  Gold SSR's too!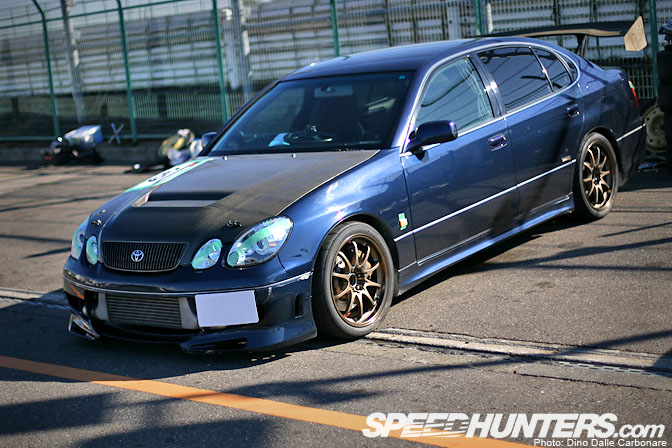 The ultimate family car, a 2JZ powered Aristo sporting a manual transmission conversion.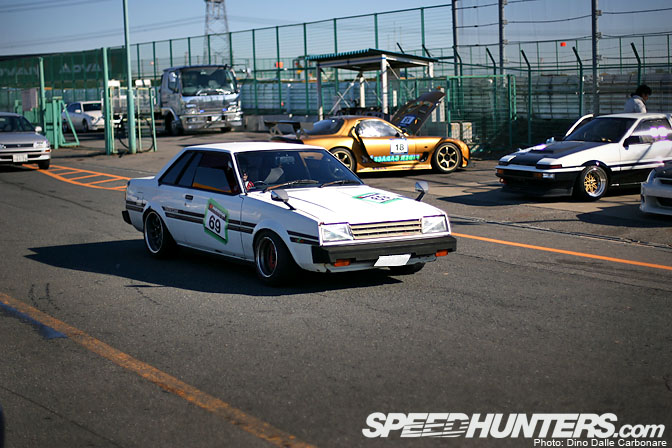 Here is that TE71 Sprinter GT adding a very much appreciated 80's style to the line-up.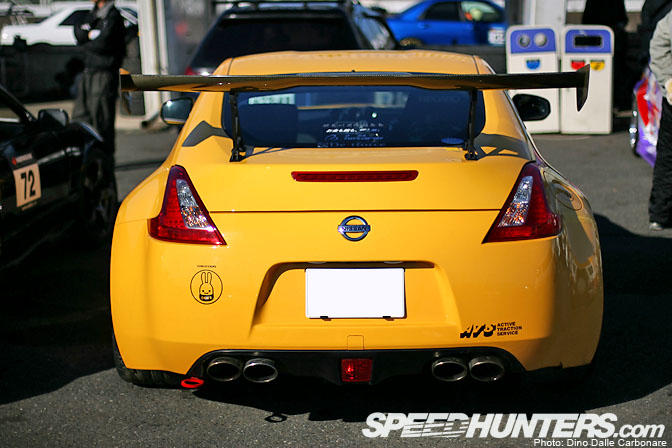 Z34 with quad exit exhausts and running an ATS Deftfrorce carbon LSD.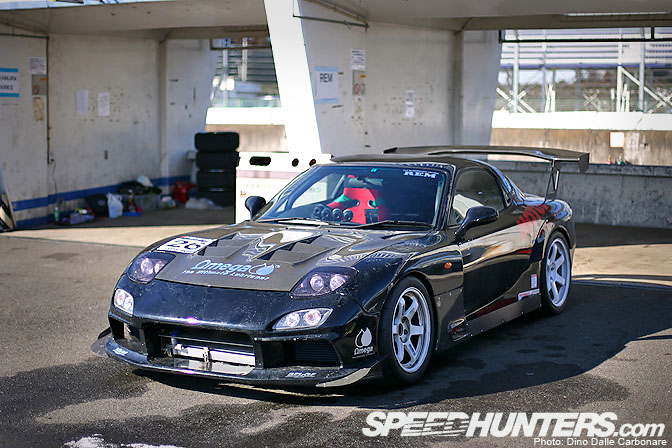 A slightly dirty, but very cool FD.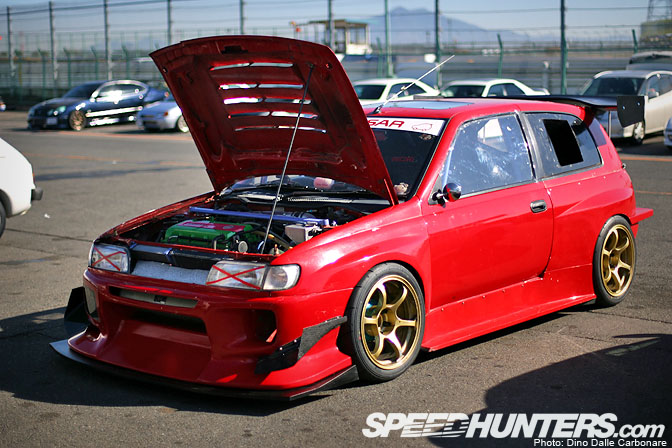 This is a car I've seen pretty regularly at Tsukuba over the years and it wouldn't surprise me it this is the most highly modified time attack RNN14 Pulsar GTi-Rs in Japan. Body panels have been swapped out for lightweight FRP items, including the doors and event the lexan windows. The big air intakes on the windows channel air down to the rear-mounted radiator.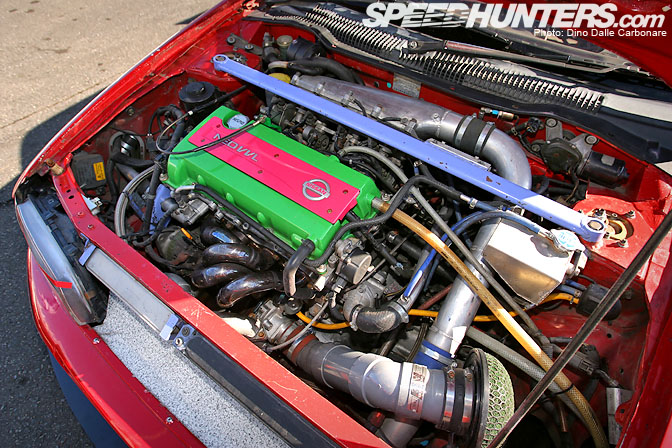 Under the hood the SR20DET has been fitted with an SR20VE NEO-VVL variable valve timing/lift head to get the most responsive set up possible.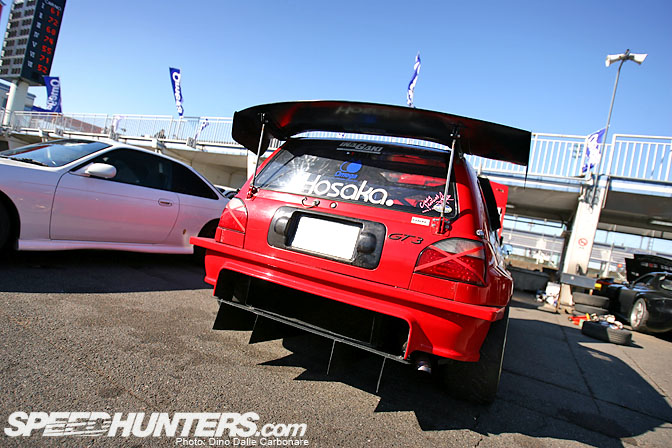 A big carbon rear wing and custom carbon diffuser keep the car planted, getting the most out of the semi-slick Advans. Porsche GT3 badge hints at the intention of this mad Pulsar!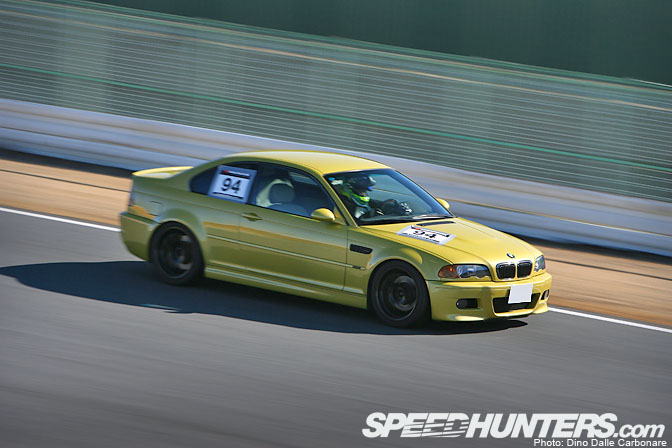 Super-slammed mustard E46. Very clean.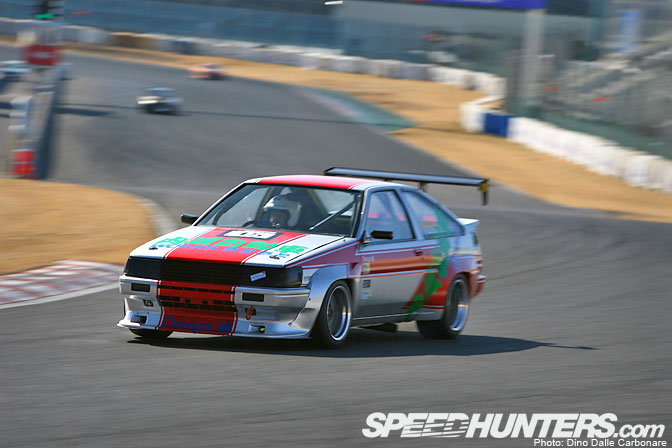 More AE86 action got going later in the morning as the N2 guys hit the track.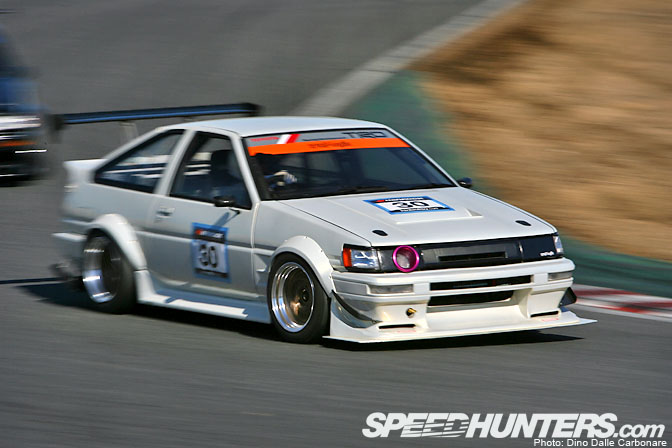 The 1710 Magic Levin wasn't part of the N2 group but still looked damn good.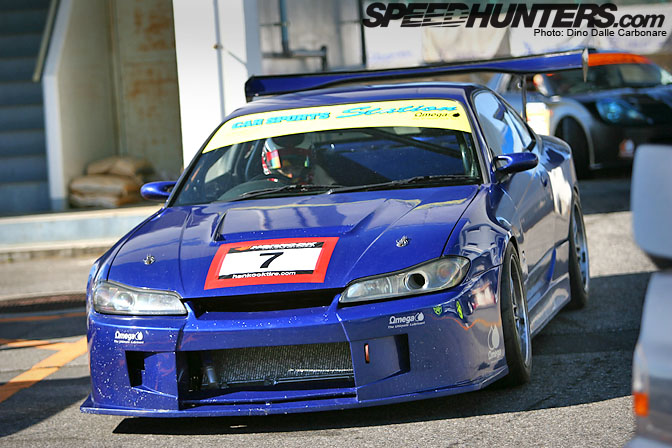 Hope you guys enjoyed this action-packed day at Tsukuba. Next up is a spotlight of a car I'm sure you will appreciate. 
-Dino Dalle Carbonare