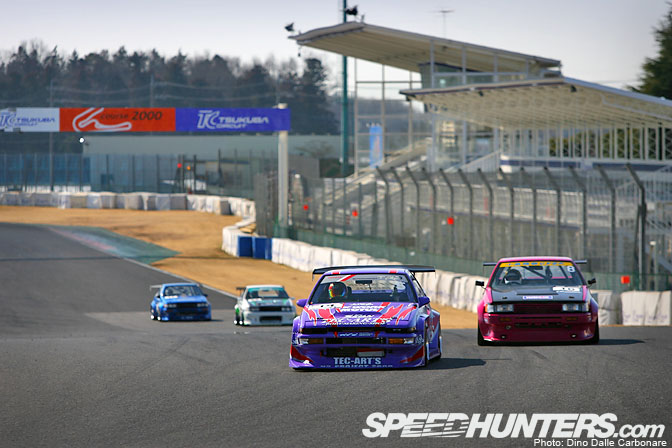 After the great feedback I got from the Battle Evome coverage a few weeks back I just knew I couldn't pass up the opportunity to head to Tsukuba circuit again. This time the event was organized by Omega Oil, which holds free practice sessions at the little circuit in Ibaraki-ken throughout the year. Omega customers are invited to bring their cars out for the day for some fun and practice but I didn't realize how cool this day would turn out to be until I drove into the paddock and saw just how many shops had showed up!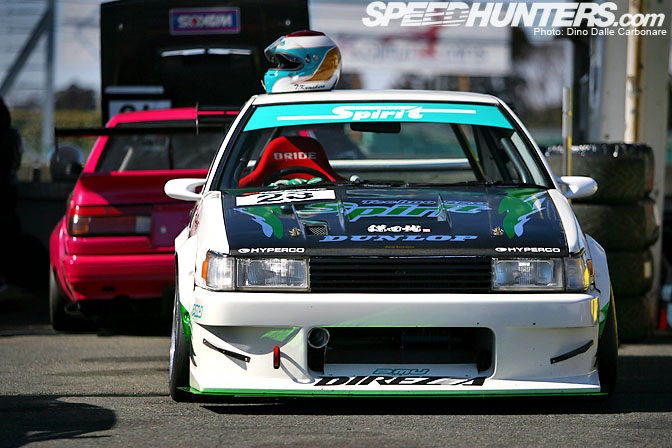 On top of better known tuning garages like Techno Pro Spirit who came with their N2 AE86…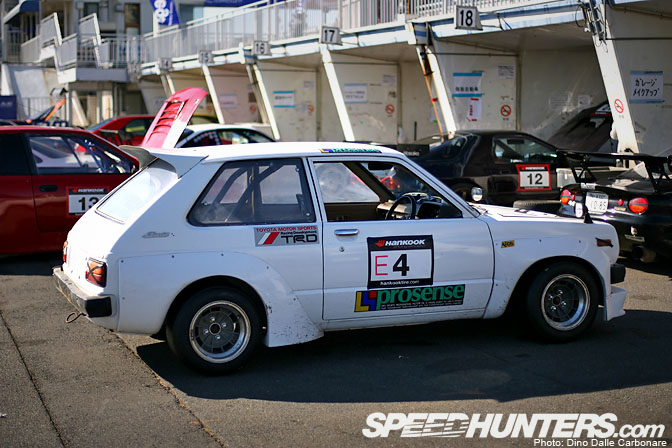 …there were other cars that belonged to much smaller shops, or just owned by customers.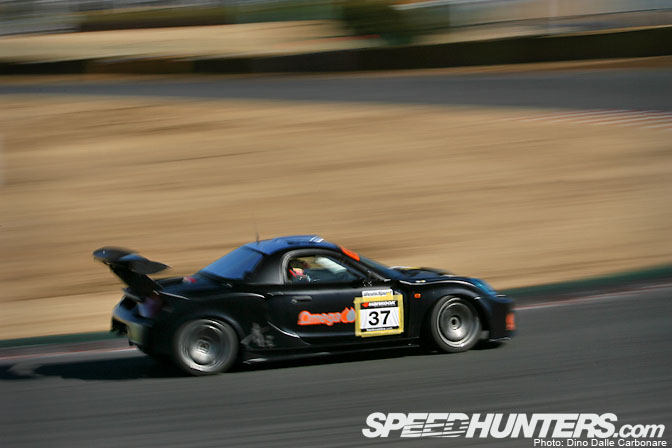 Again I was witnessing JDM grassroots track driving at its best with an immensely broad selection of rides…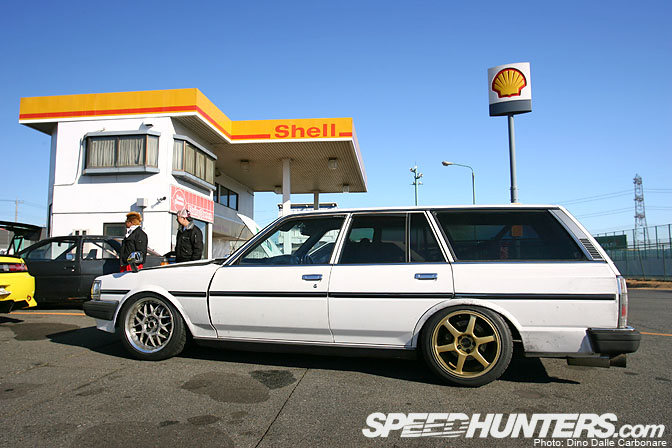 …which included this X70 Mark II wagon! These cars are very popular with surfers in Japan as they are cheap to pick up and swallow a couple of boards without any problems but I've been seeing more and more of them being used in both drift and grip. Old-school goodness without a doubt, but it doesn't end there…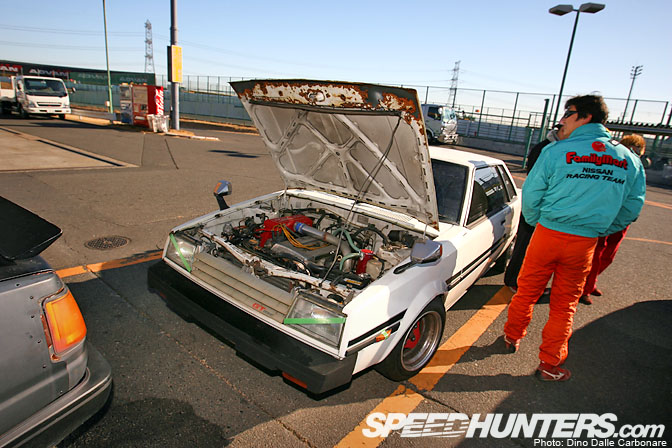 …check out this TE71 Sprinter GT for example!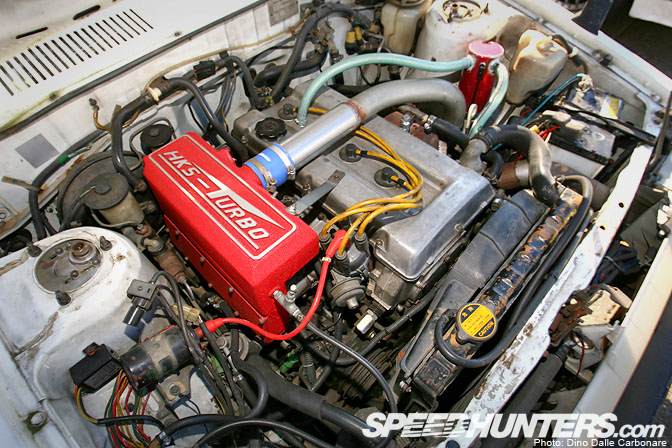 Under the hood the 2T-G was boosted by a vintage HKS turbo kit…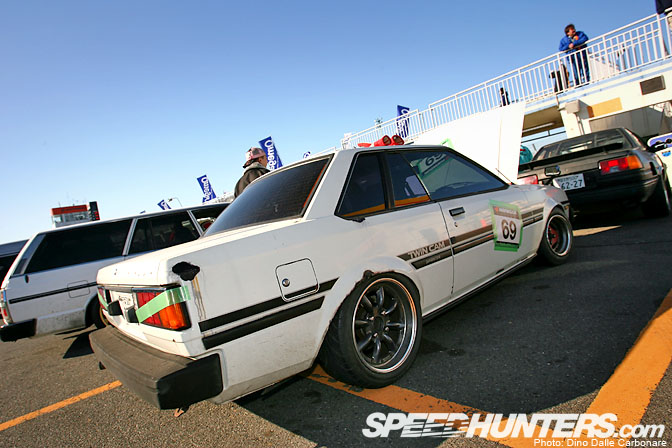 …while the somewhat beaten up exterior was almost stock. The owner just couldn't understand why I was taking so many pictures of his car. I tried to explain that it was beyond cool, but he though I was kidding around!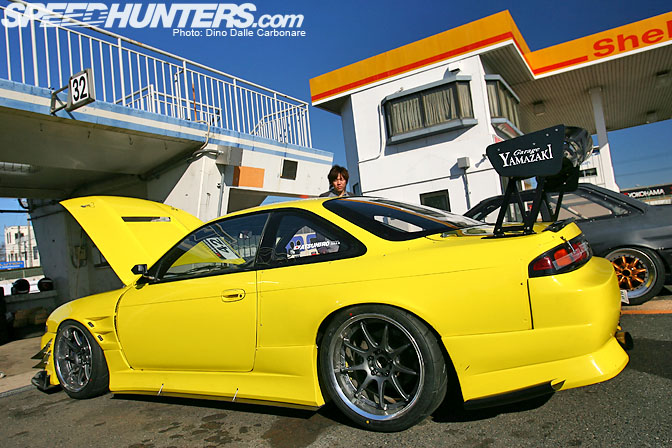 I got chatting to the owner of this very bright yellow S14…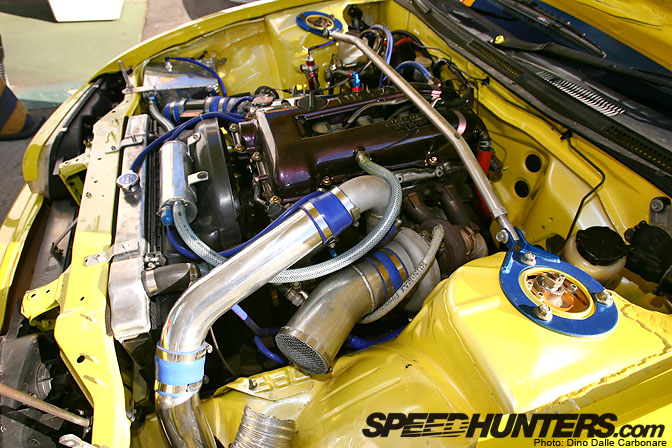 …which was running a 2.2L JUN kit and a TD-06 turbo. Turns out he was a doctor, enjoying his day off driving his specifically built track car.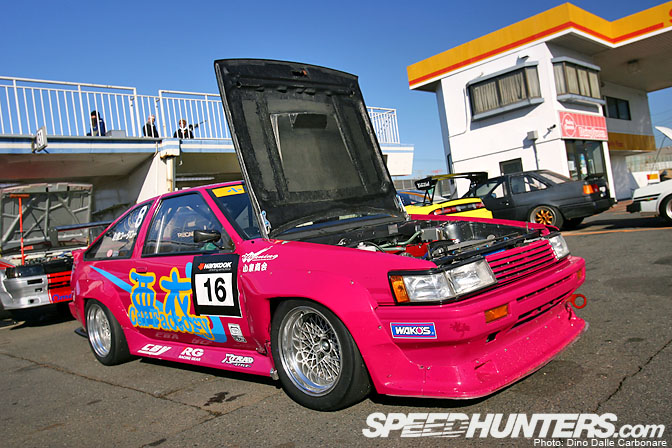 A lot of the N2 AE86 guys came over to practice including the pink Car Factory Ai car…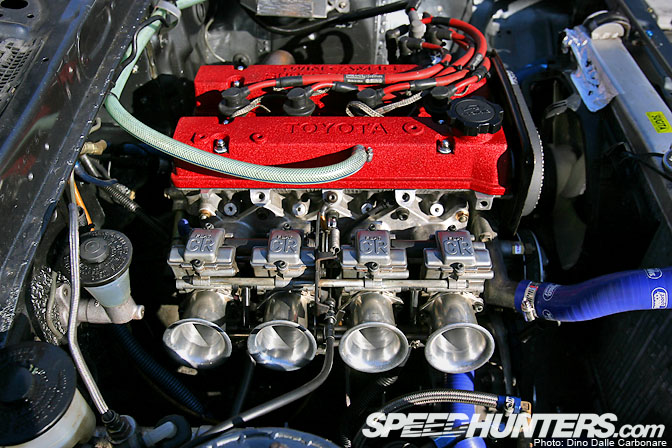 …running Keihin Flat CR bike carbs. These use a guillotine valve which works great in racing applications when the throttle is wide open most of the time.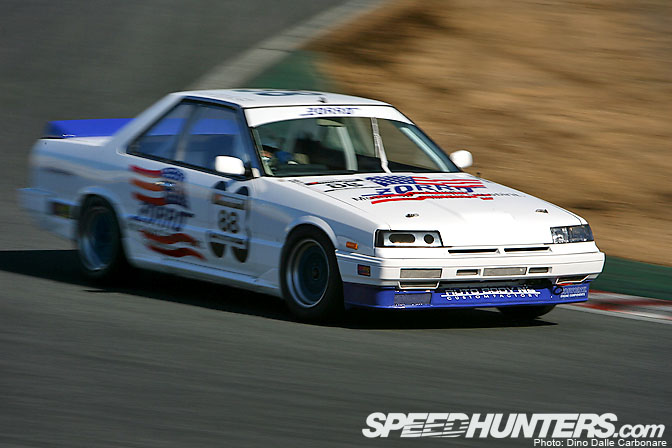 This Zorro DR30 Skyline sounded great out on track despite the initial problems to get the FJ-motor started early in the morning.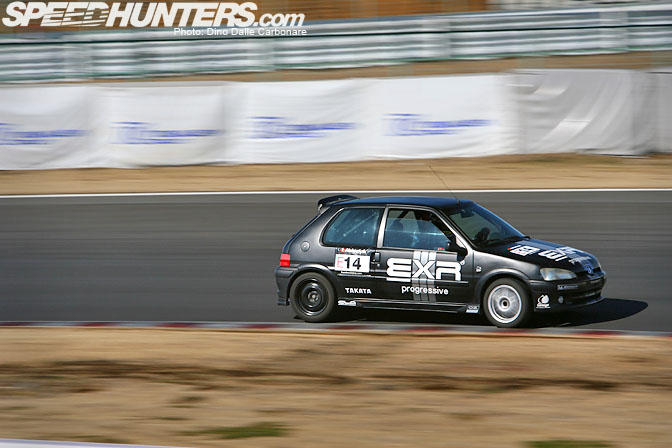 The Peugeot 106 follows on from a great lineage of FF cars like the 205 GTi so it's not surprising there are quite a lot in Japan.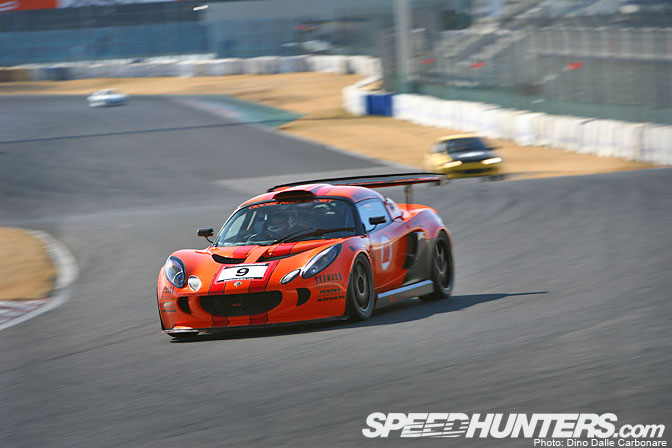 Customers of Omega include Goose Neck Sport which came to get some hot laps in their race-prepped Exige.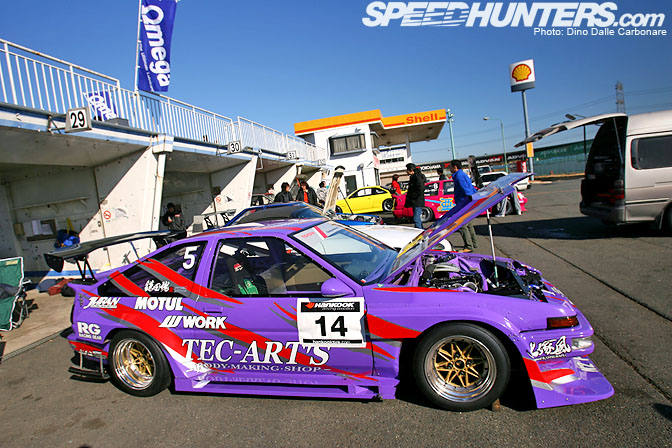 Kamata-san of Tec Art's was present too with his N2 AE86, one of the most highly specced cars that participate in the Hot Version organized events.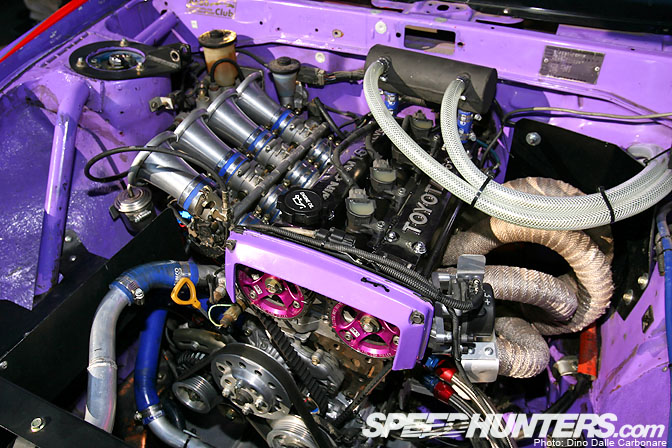 The 4AG has dry sump lubrication, which allows it to sit lower in the engine bay. Top end parts are used for the built, most of them made in house at Tec Art's all working together to get almost 240 HP out of the little 1.6 L motor!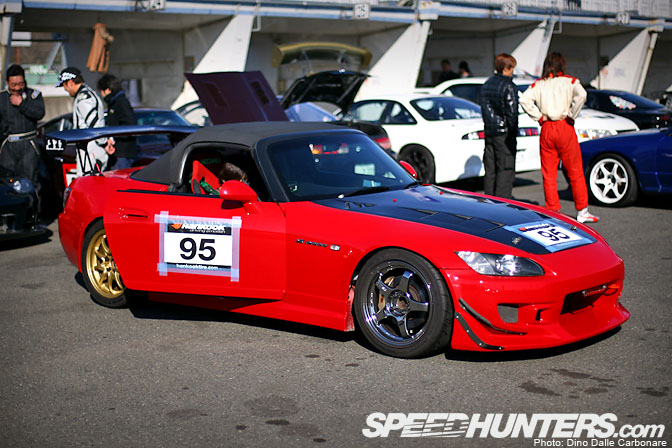 Random S2000 in the paddock.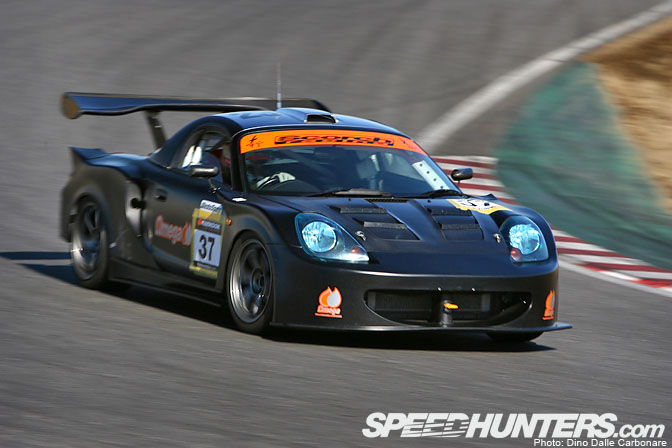 Another great car from Scorch Racing! This MR-S was sporting a wide-body GT-300 replica kit and tons of engine modifications.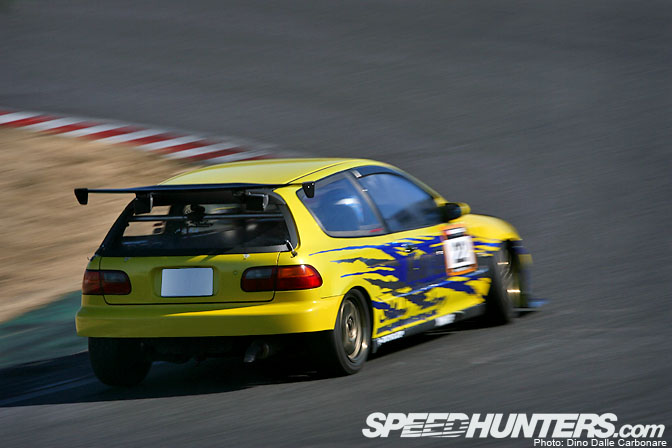 I loved the stance on this EG Civic, and take a look at that roof mounted wing.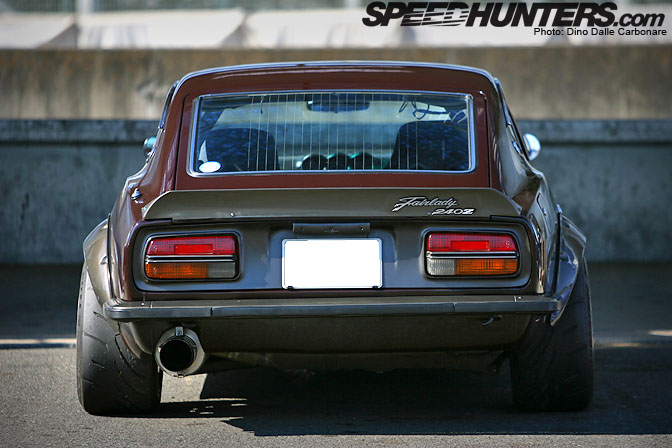 There is always a nice S30 or two at events like these and I spotted this 240ZG sitting alone in one of the pits. Titanium exhaust and widened front and rear tracks hint that this is far from stock!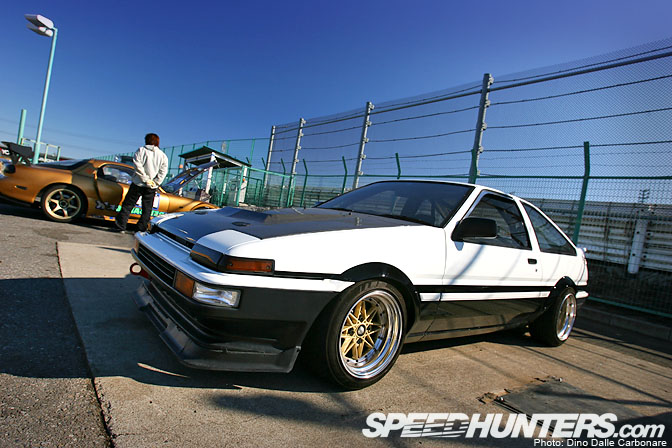 AE86 perfection!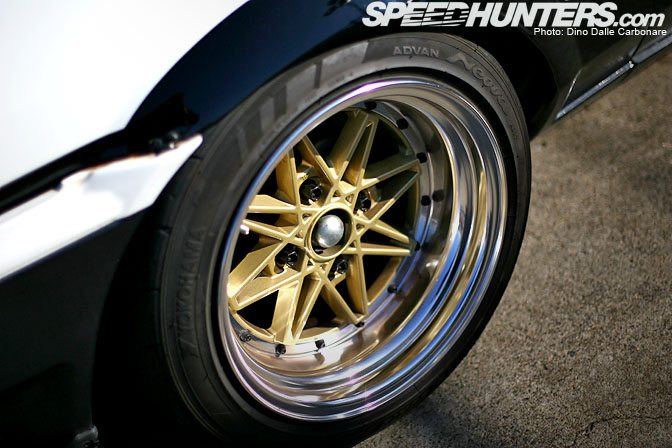 Spotless Work Equip "zerothree" …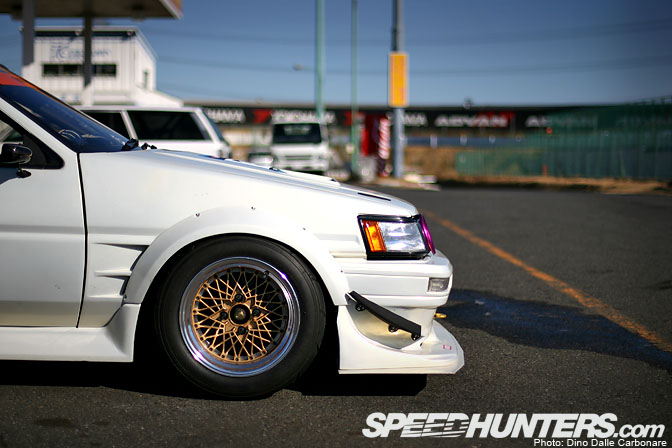 …or how about some SSR Formulas!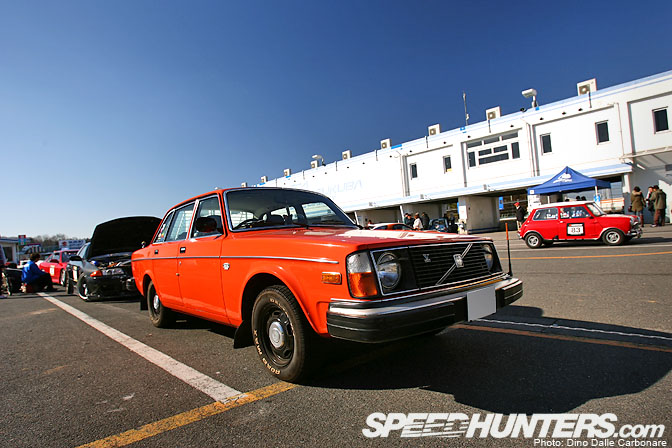 There was one car in the paddock that I couldn't seem to keep my eyes off. It wasn't Japanese but this Volvo 244DL of all cars!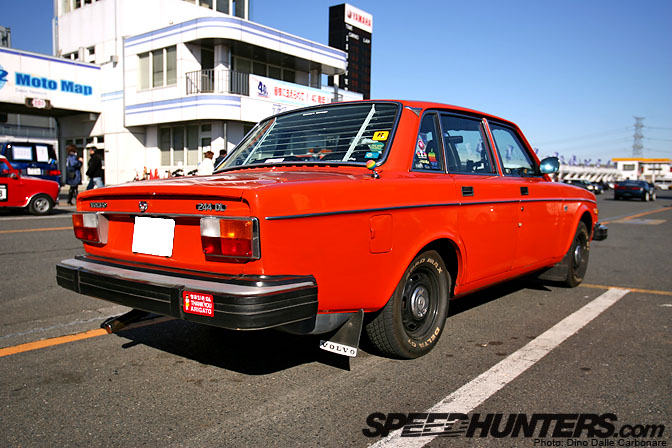 The combination of a striking orange exterior and that 80's stance with black steel wheels and Delta GT Road Max tires made it one of the coolest cars at Tsukuba that day. And no it wasn't used out on track!
More to come from the Omega track day soon.
-Dino Dalle Carbonare