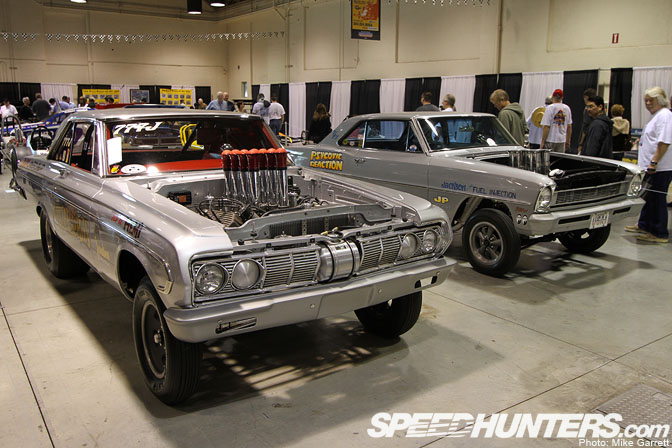 OK, let's continue right where I left off last time with a look at the "History of the Race Car" exhibit from the 61st Grand National Roadster Show.
In the history of drag racing, there are few things cooler than mid '60s production cars like the two above.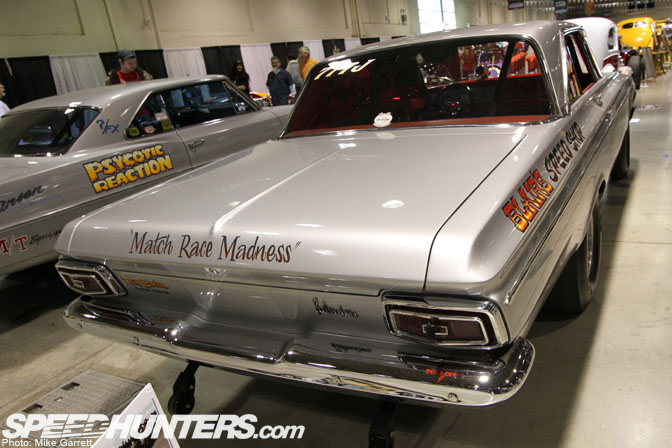 Mopar machines like this Plymouth Belvedere were the most famous of the altered wheelbase cars, driven by such greats as Landy. The strange appearance of these cars gave birth to the term "Funny Car".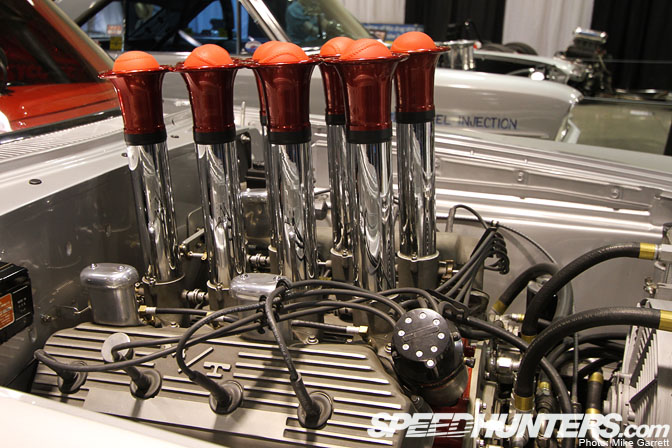 An injected Hemi. You are looking at one of the world's greatest examples of mechanical artwork right here…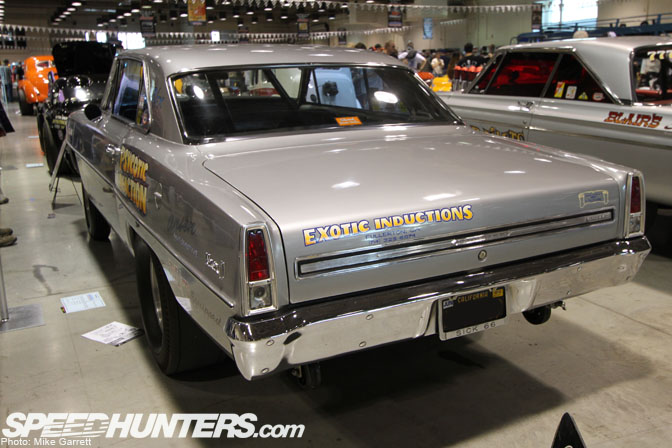 Sitting alongside the Plymouth was this equally cool '66 Chevy Nova.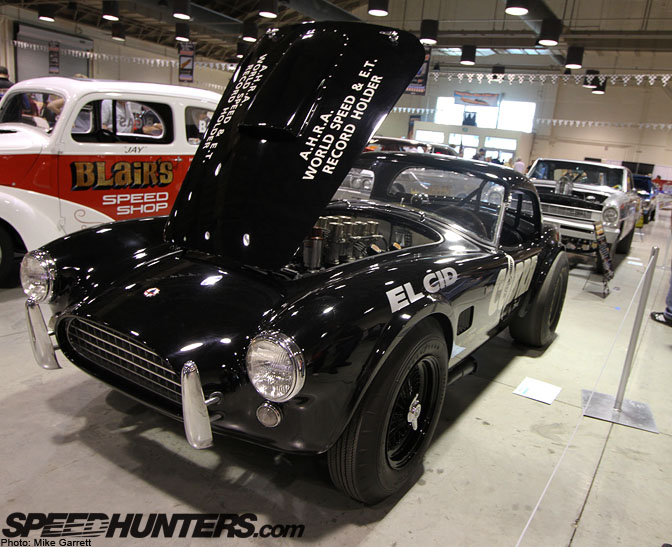 And one of my favorite cars of the entire event, a Dragon Snake '64 Cobra known as El Cid. This is one of a very small number of Shelby Cobras built for drag racing in the '60s.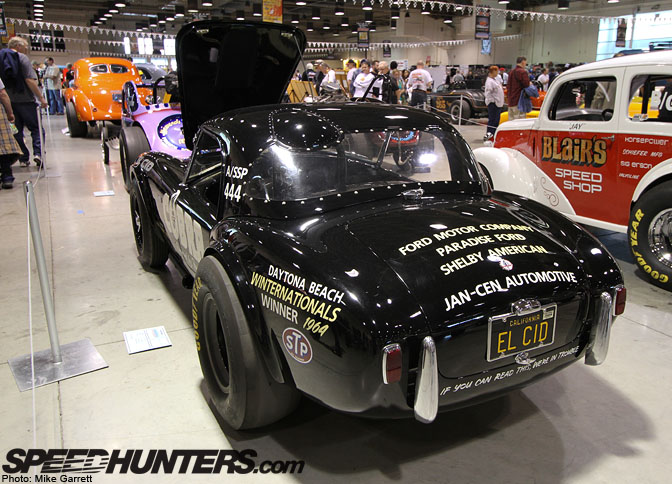 I still think it would be awesome to do up a first generation Miata in this style. Just imagine it…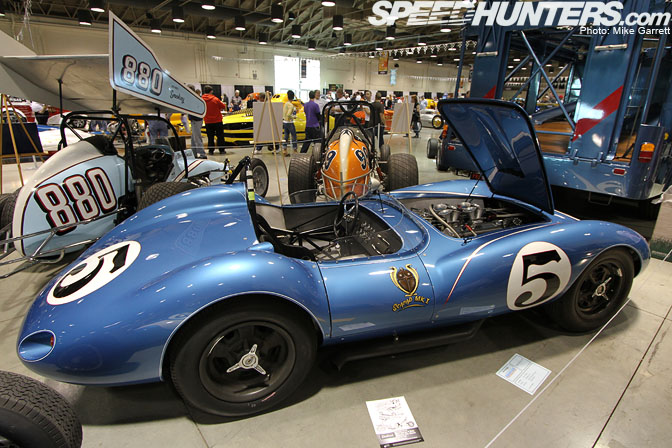 There were also a few traditional sports cars on hand, like this Scarab Mk. 1.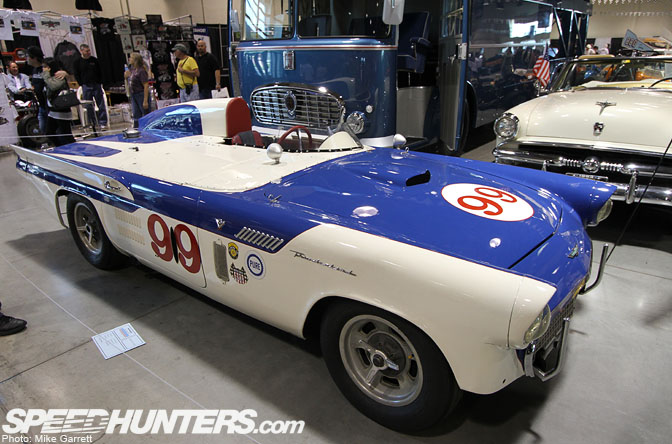 This '57 Thunderbird is built as a replica of the "Battlebirds" that set speed records at Daytona Beach in the late '50s.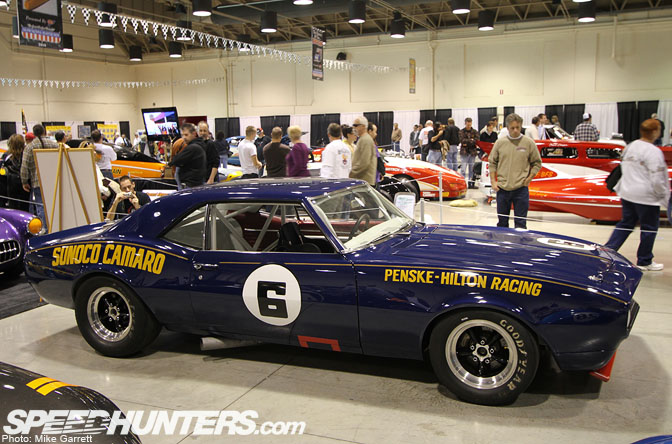 The famous Sunoco Camaro Trans Am car. Iconic pony cars built to handle, and looking badass while doing it. Does it get any better?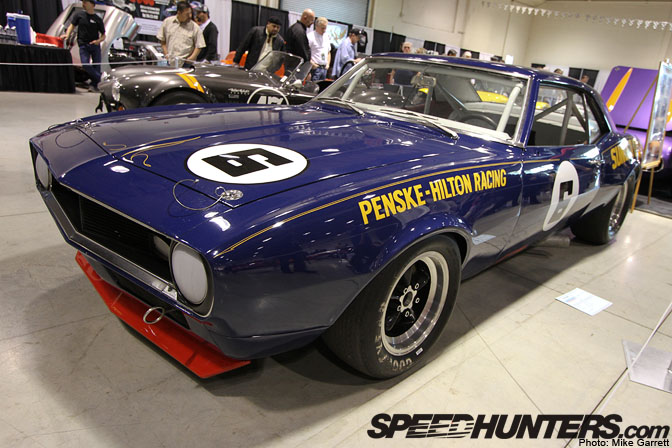 I'm determined to catch these cars in action this year, whether it's at the the Monterey Historics or elsewhere…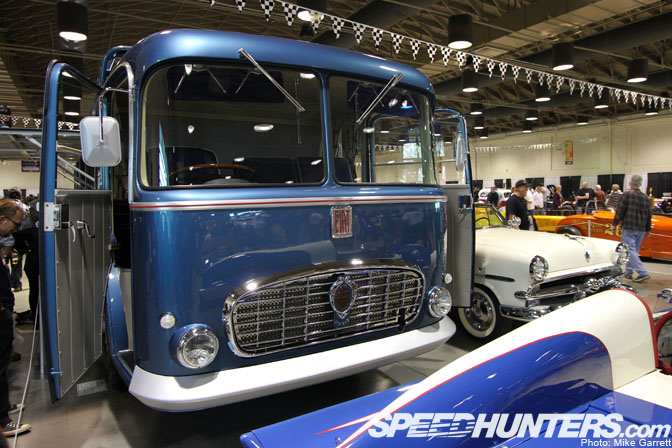 One of the most popular vehicles in the building wasn't a race car at all.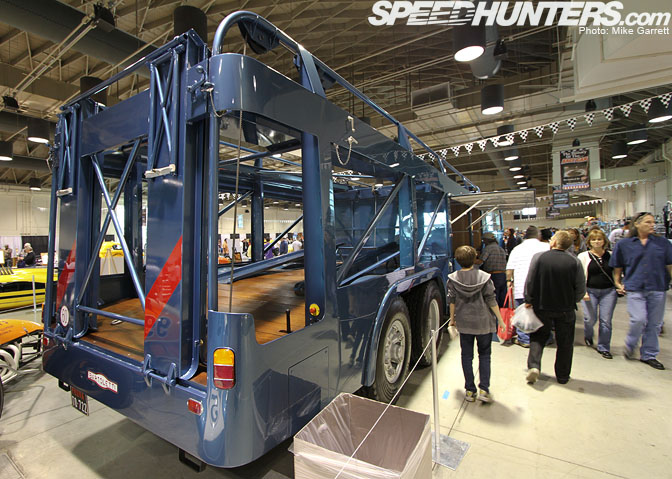 Nope, it was this fully restored 1956 Fiat Grand Prix Transporter. This hauler's impressive resume includes being owned by Carrol Shelby, and being featured in the film Le Mans, among other things.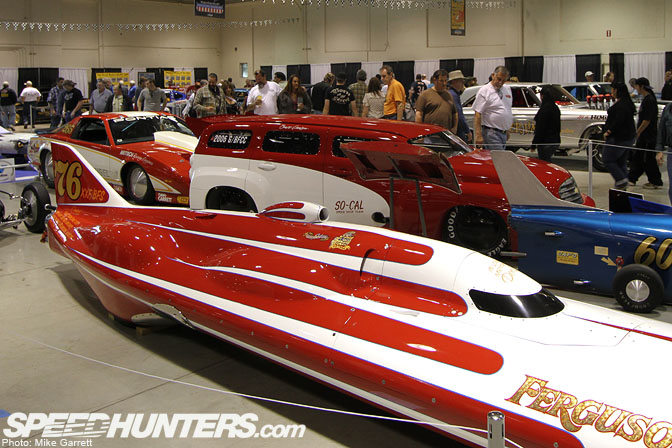 More land speed racers of various types and shapes.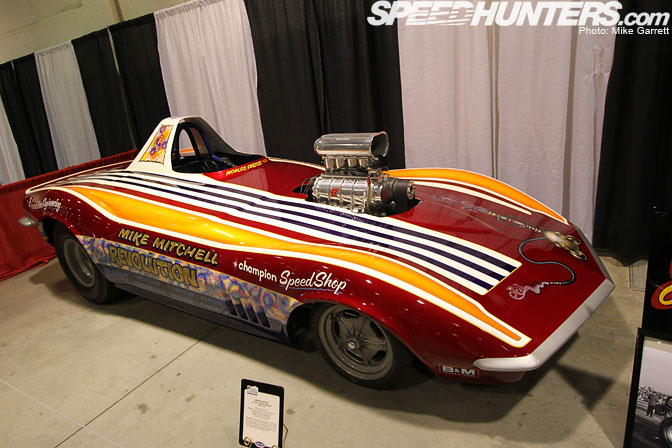 This AA/Gas Gas Supercharged Corvette was once named "America's Most Beautiful Competition Car". It certainly has the look…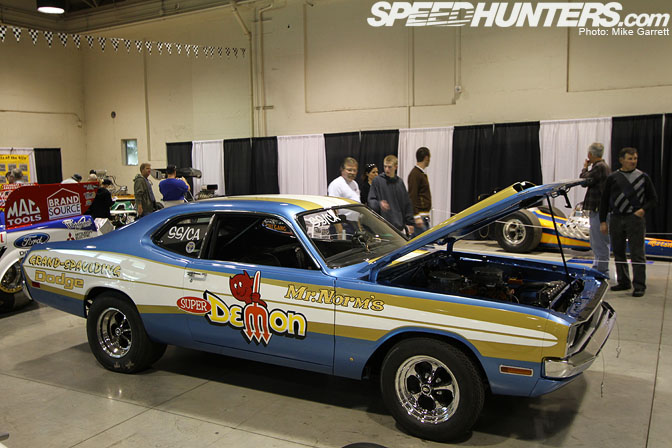 Also sporting that classic 1970's style is the Mr. Norm's Dodge Demon. Anyone with a passing knowledge of Mopars will be familiar with the high performance creations of Mr. Norm's. I drove a Plymouth Duster in high school, so I'll always have a soft spot for Mopar A-bodies like this one…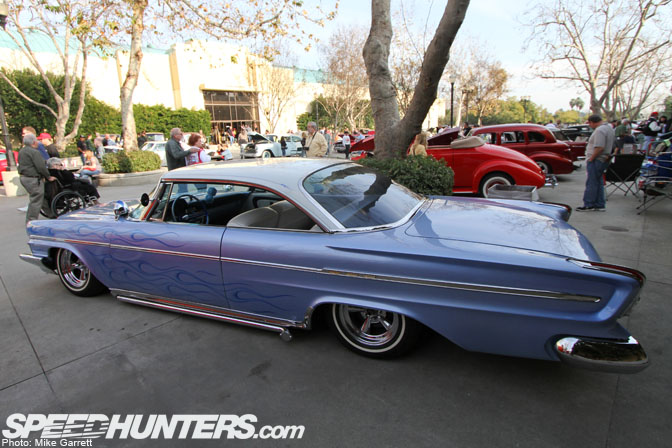 And now moving back outside, we have another Mopar of a slightly different style.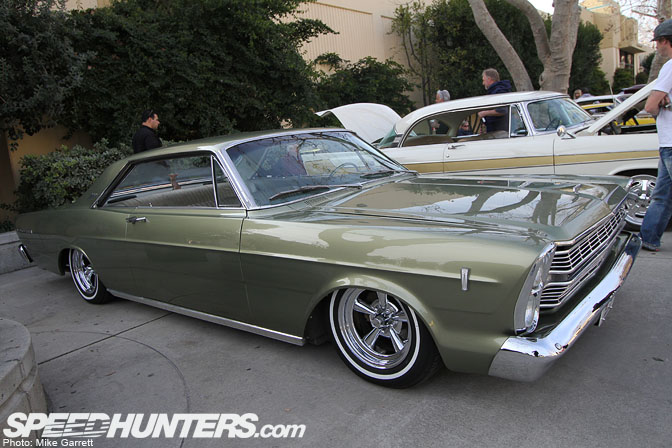 This '66 Ford Galaxie impressed both with its unique body color…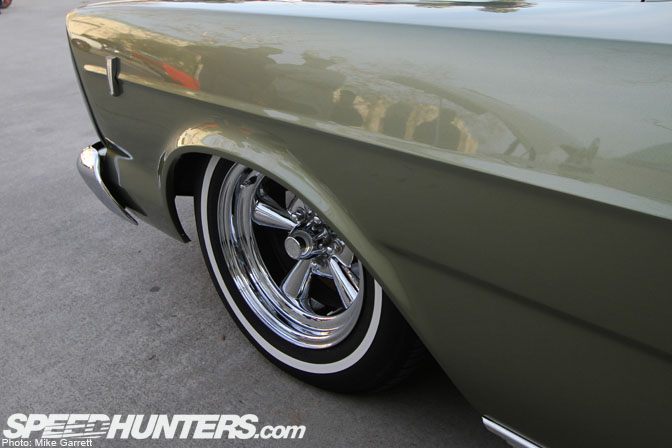 …and it's aggressive stance. Boy I'm a sucker for this style.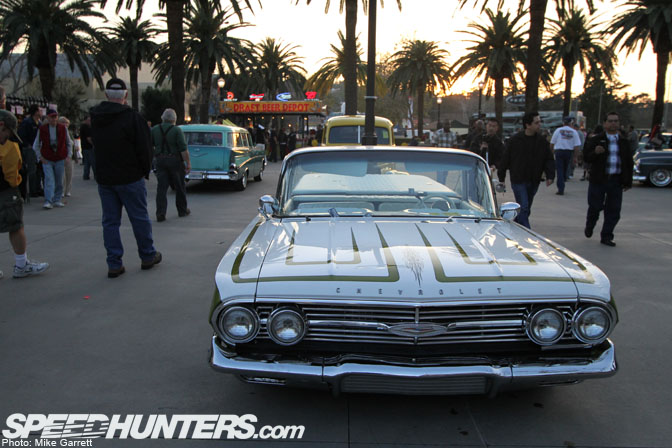 Yet another '60 El Camino done as a traditional custom.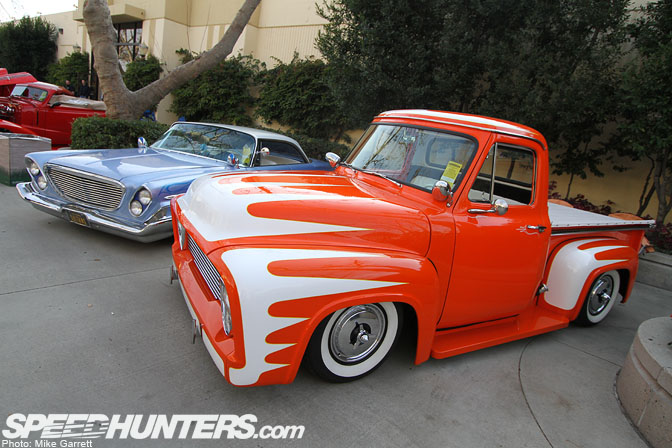 By now you can probably tell just how big of an event the Grand National Show is. I'll be back soon with more from the GNRS, including the gathering of historic magazine cover cars.
Now back to working your guest blogs.
-Mike Garrett