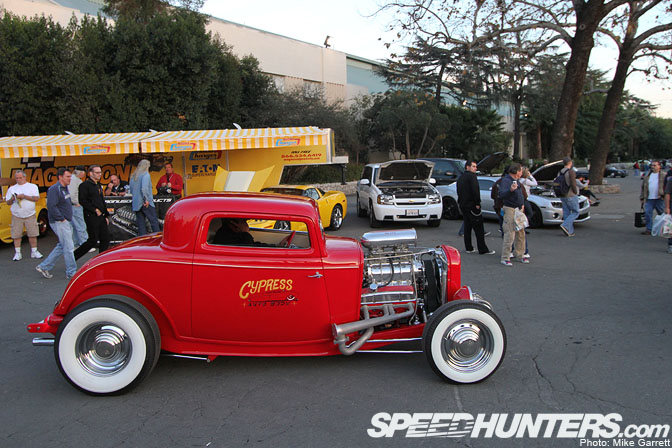 Time to take a a break from posting your guest blogs and finish up my coverage of the 2010 Grand National Roadster Show in Pomona. Here, we'll take a look at some of the interesting cars in the indoor show, a few from outside, and some of the historic hot rods from the "Cars That Made a Difference" exhibit.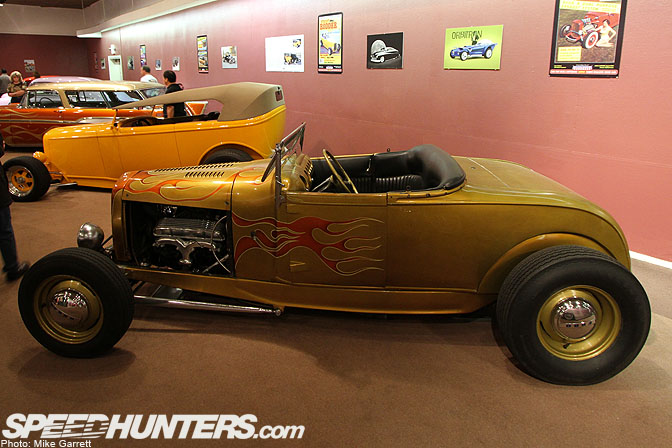 Cars That Made a Difference included 34 different hot rods and customs featured on the cover of Rod & Custom and Street Rodder Magazines from 1953 to the present. You could quite literally watch the history of hot rodding unfold as you walked through the hall. Once again, it's these one-of-a-kind displays that make the GNRS such a storied event.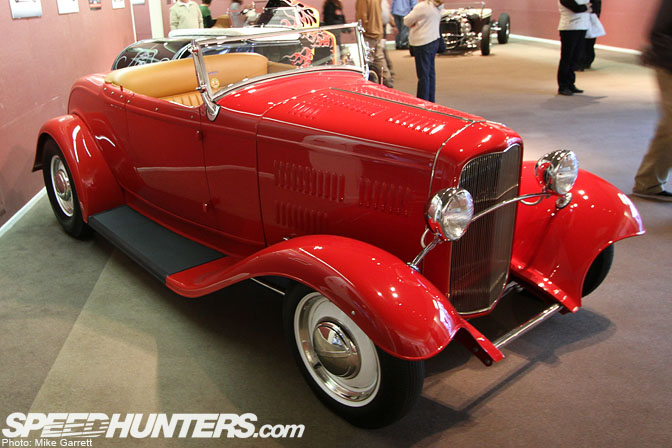 This is the Price '32 Roadster, which graced the cover of the very first issue of Rod & Custom Magazine in May, 1953.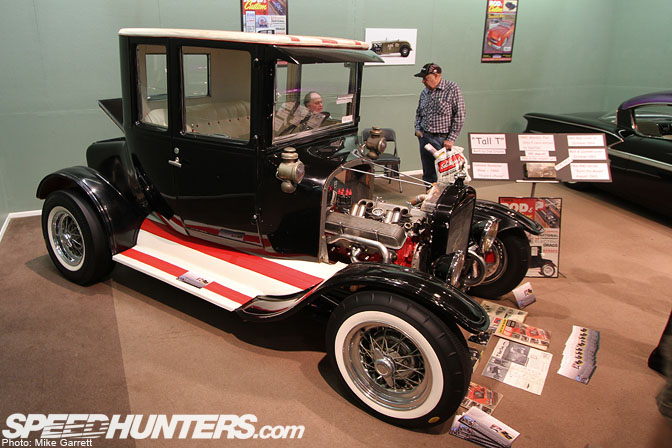 The "Tall T" appeared on the cover of Hot Rod in 1960 and Rod & Custom in 1962. It even appeared at the Seattle World's Fair in 1960. One look at the car and you can see why it's been dubbed the "Tall" T.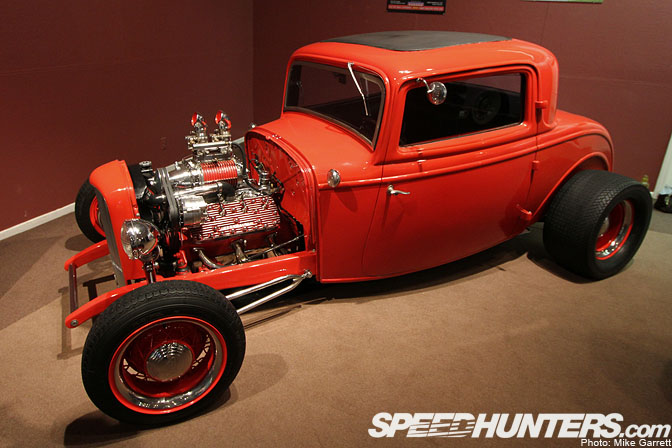 You don't hear a whole lot about hot rods from the 1970's these days, but this car was one of the biggest builds of the era, featured in the October, 1975 issue of Street Rodder. Note the width of the rear tires!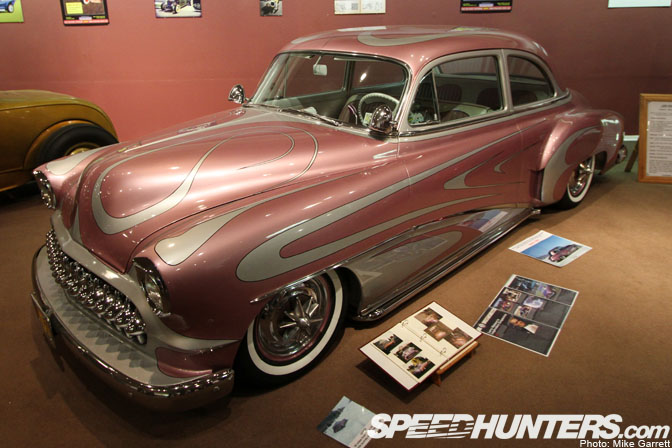 It wasn't just hot rods that were part of this display, but customs as well. This '52 Chevy is a replica of Larry Watson's "Grapevine". It looks identical, on the outside at least.
The iconic Watson touch in the paintwork…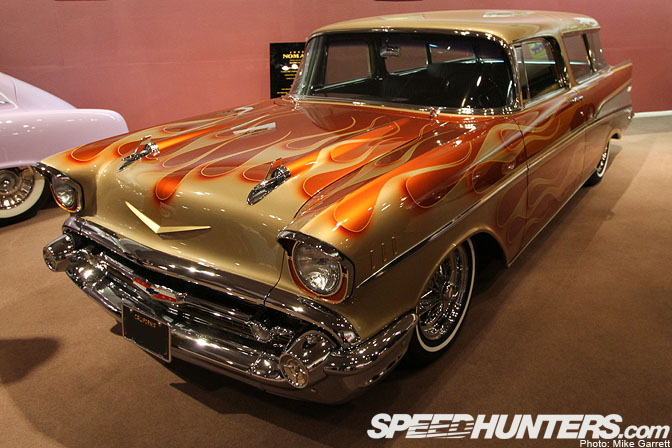 This '57 Chevy Nomad is pure 1960's custom style, as shown in a 1967 issue of Rod & Custom.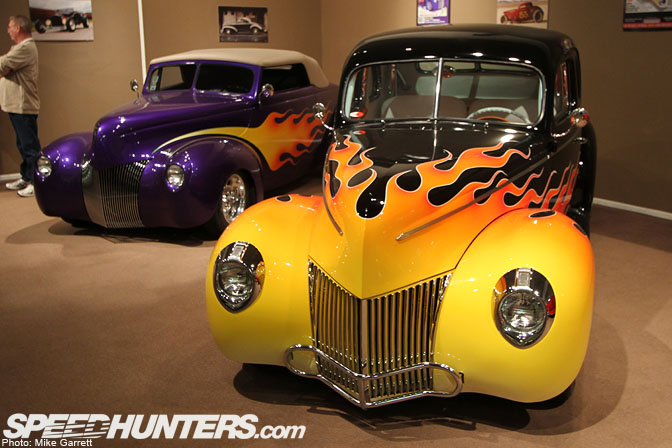 The 1980s-90s style hot rods aren't too popular these days. However, nothing stays out of style forever. Will these be the big thing in 2030?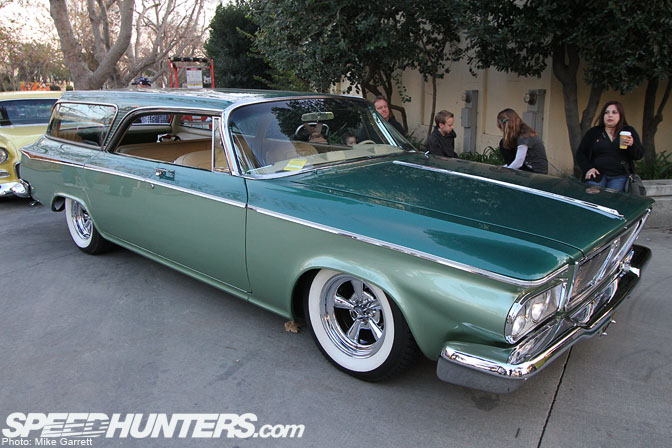 Moving back outside, does it get any cooler than this dropped '64 Chrysler Newport hardtop wagon?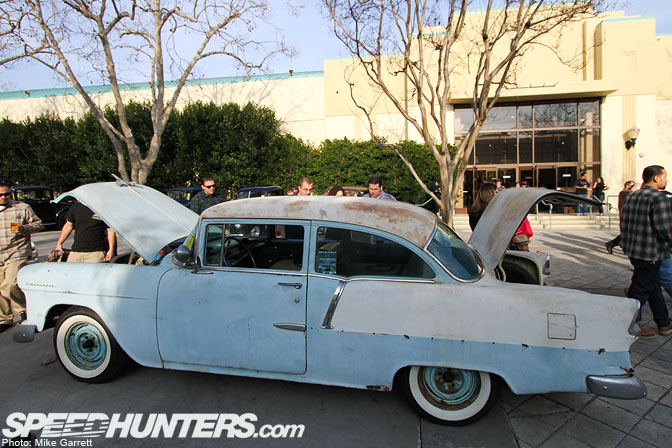 If any of you guys were at the show, did you get the chance to look in the trunk of this unrestored '55 Chevy? Interesting substance in there…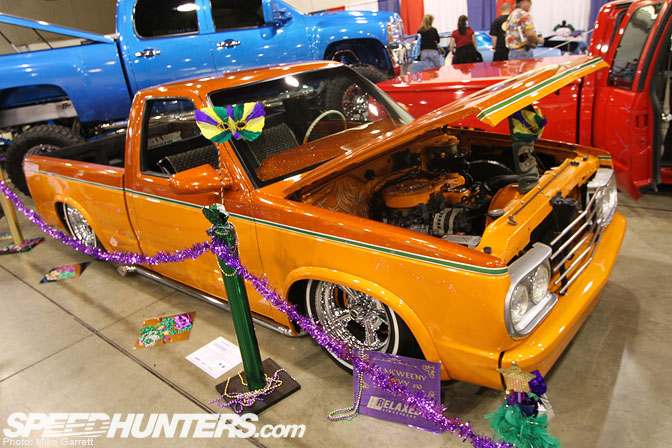 I can count the number of mini-trucks seen on Speedhunters with a couple fingers, but I really liked this retro-themed Chevy S10. Check the headlight conversion…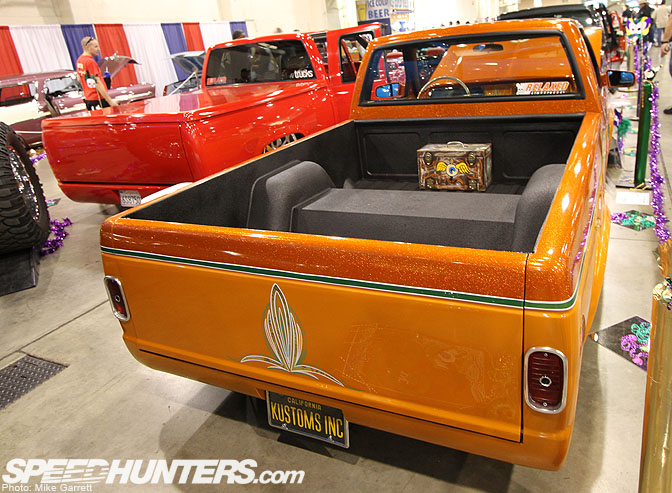 …as well as the taillights.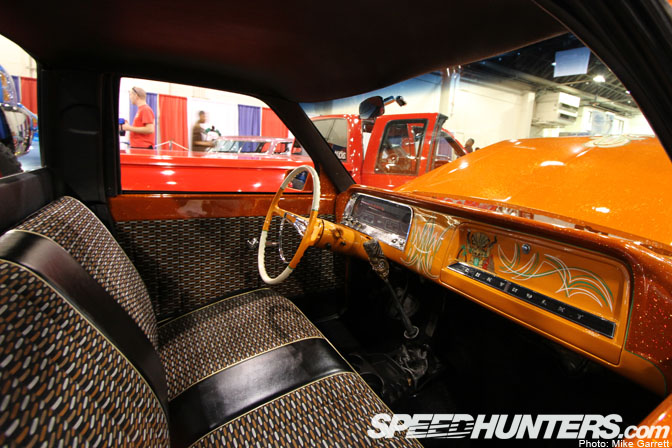 The interior is also totally old school. Very nice work here.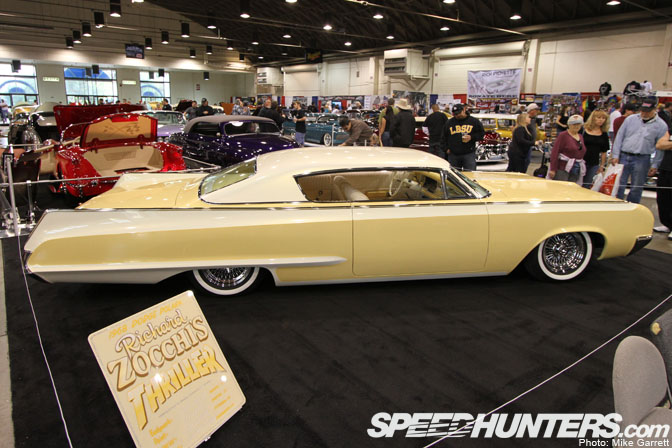 The "Thriller" is a heavily customized '68 Dodge Polara with an aggressive roof chop. Sleek.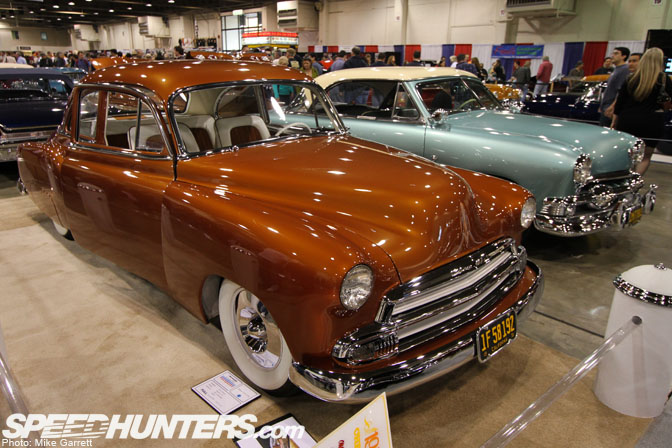 This '51 Chevy sedan out of Orange County is a stunning example of a period custom.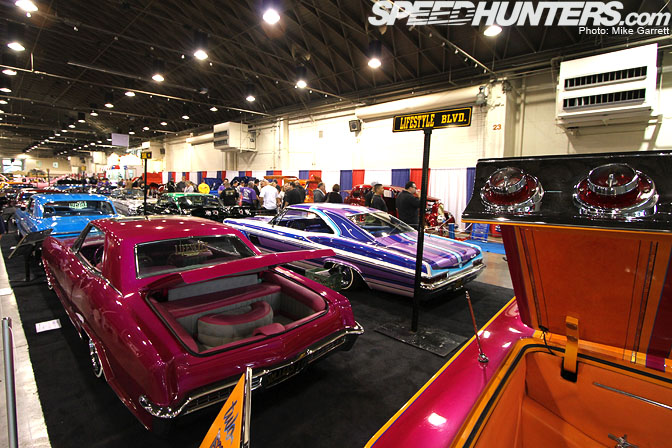 A huge display of lowrider craftsmanship thanks to LA's famous Lifestyle Car Club.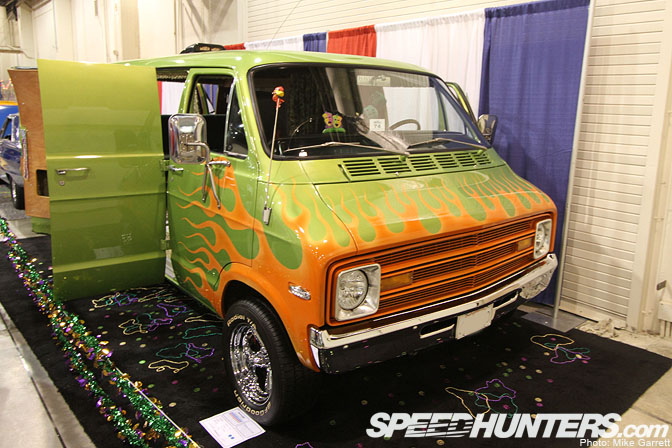 There was even a decked out Dodge van straight out of the '70s. I'm still waiting for these things to make their big comeback…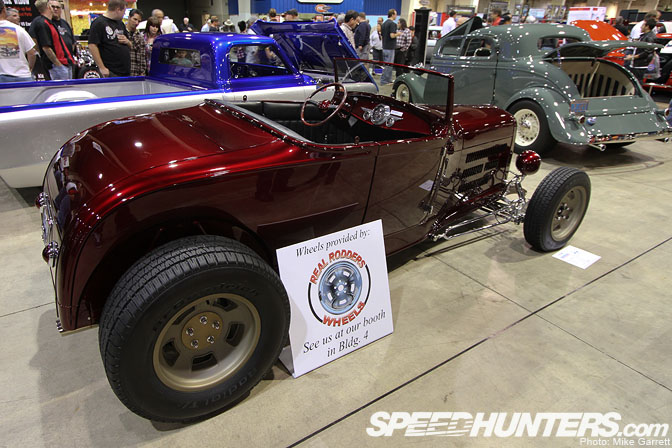 An interesting mix of the modern and the traditional on this roadster. Love the wheels.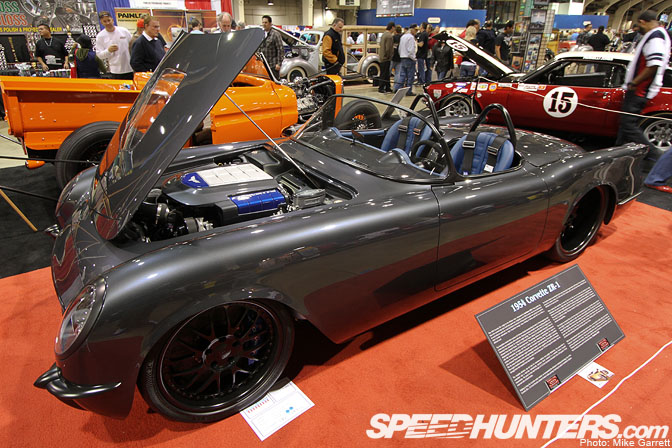 This '54 Corvette "ZR1" is just nuts.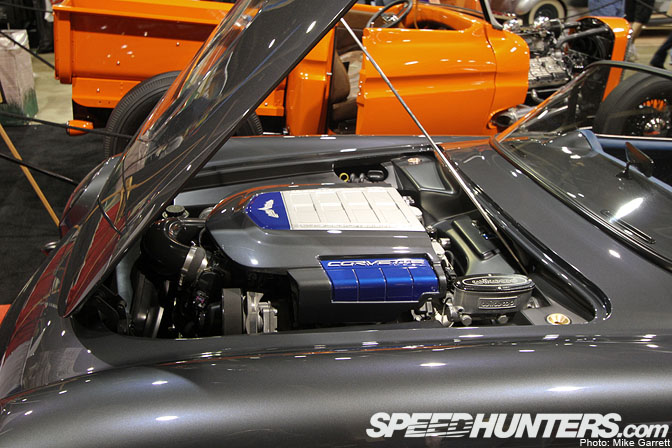 Yep, the name comes from the car's LS9 engine (out of the new 'Vette ZR1). I'm thinking we should try to pursue a full feature on this beast…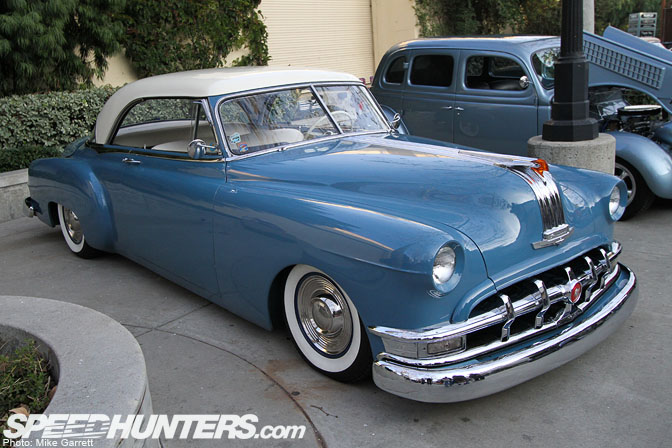 You see countless early '50s Chevys out there, but not too many Pontiacs. Gorgeous car.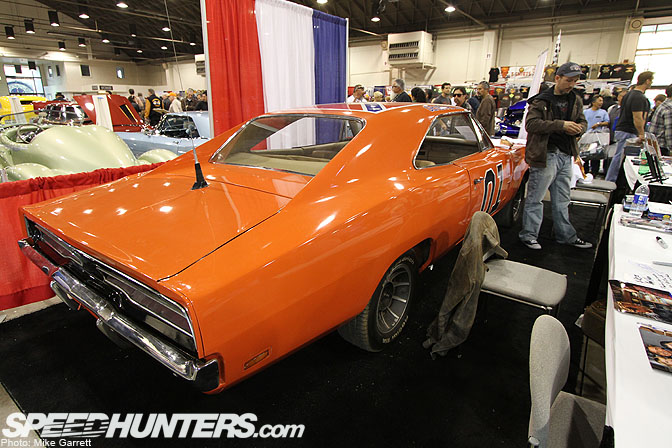 Them Duke boys even made it out…er at least one of them did, along with the actress who played Daisy in the TV series.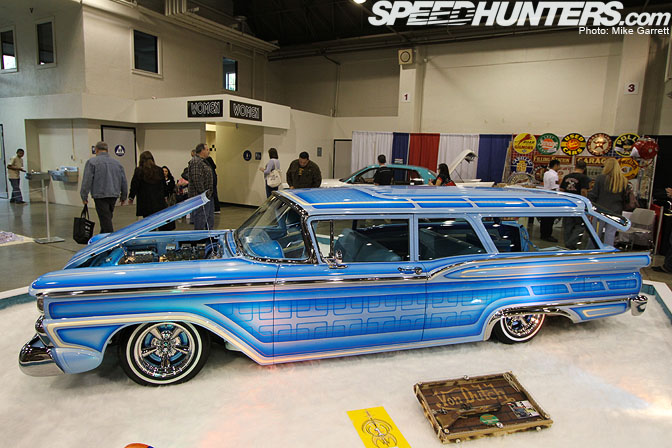 This '59 Ford Ranch Wagon was easily one of my favorite cars in the whole show. I've never been a big fan of crazy paint jobs, but these retro jobs just work.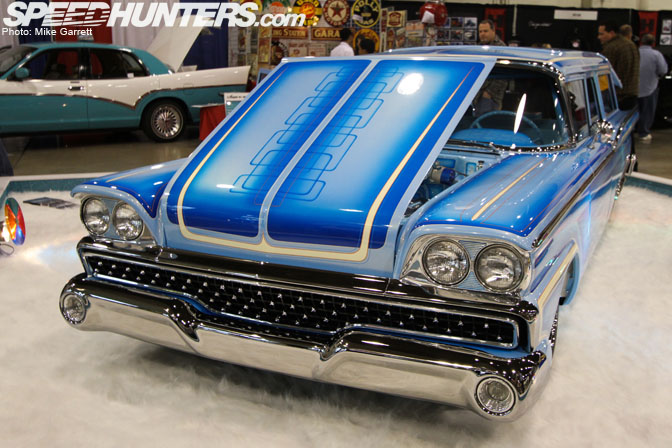 A work of art really.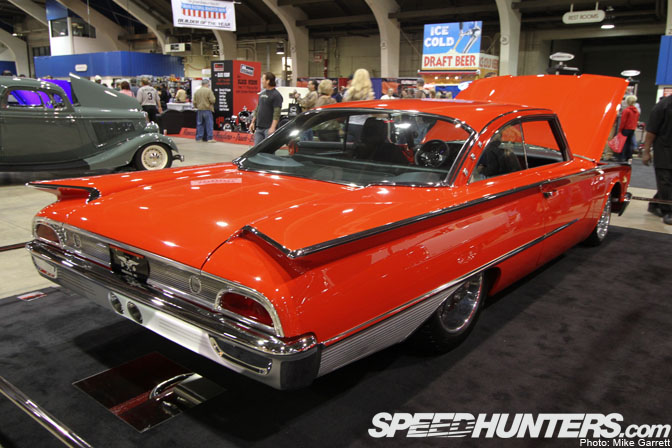 I've noticed that early '60s Fords are getting a lot of love from builders these days.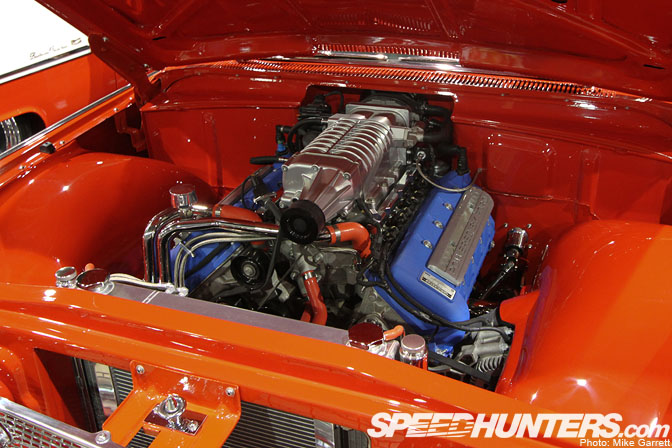 This one is fitted with a late model DOHC mod motor with a blower. Not entirely unlike the one in Vaughn Gittin Jr.'s Mustang.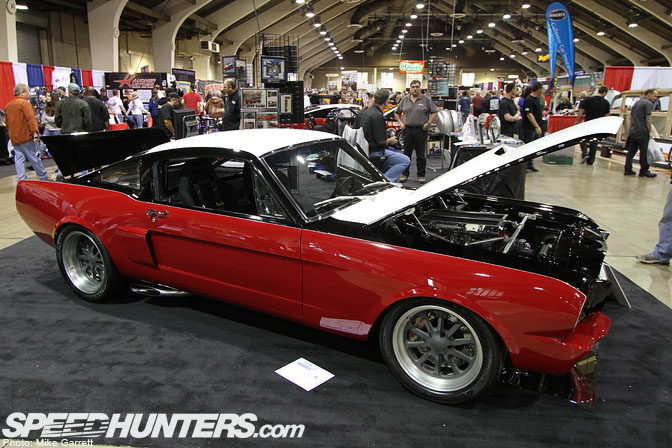 This pro touring style fastback Mustang from Campbell Auto Restoration has paintwork inspired by Parnelli Jones' Boss 302 Trans Am racer.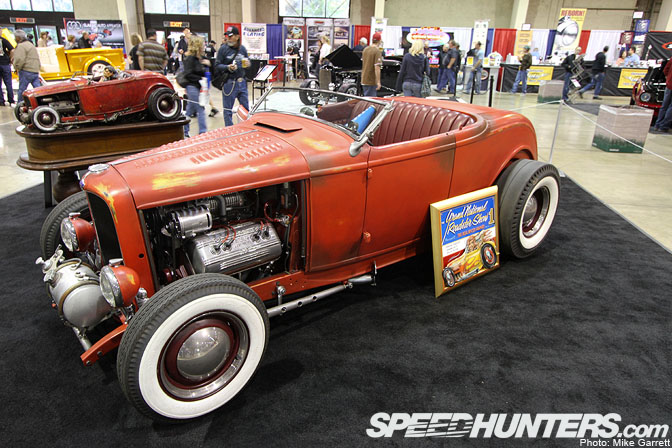 One more cool Roadster to close out my coverage of the show.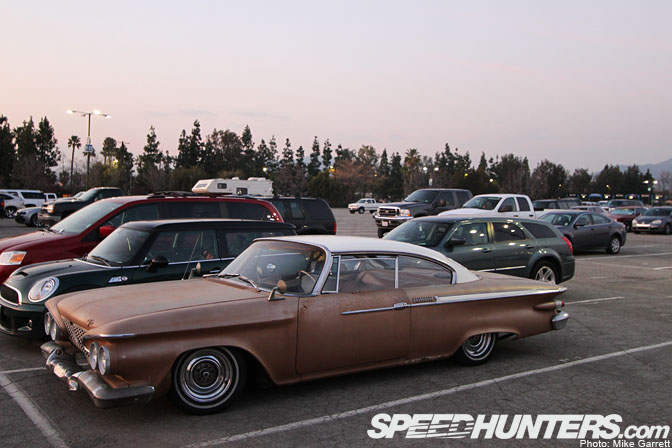 And finally I'll throw in this picture of an unrestored '61 Plymouth I spotted in the parking lot on my way out. Just look at how much this thing stands out compared to the cars around it.
Well, that does it for my coverage of the show, save for a couple of Car Spotlights which will be coming soon.
Next January, make plans to be in Pomona for the GNRS!
-Mike Garrett