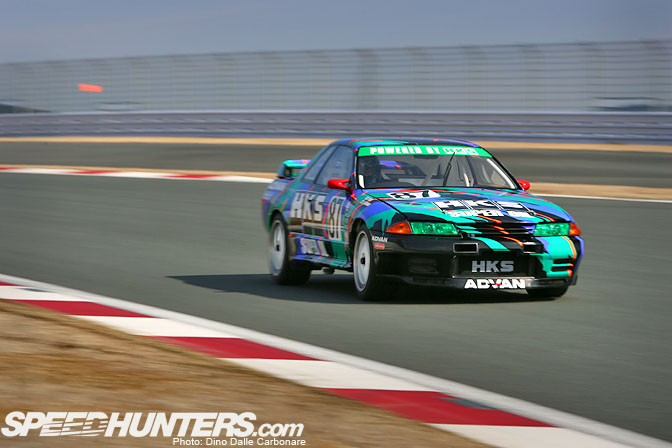 The 2010 Tokyo Auto Salon left me feeling very positive, as the tuning industry seems to be slowly making a recovery after a troubled period. The show however, much like last year, was missing one of the biggest players in the Japanese tuning world, HKS. They had a tiny stand showcasing a few of their latest exhaust systems, but nothing like what we have been used to seeing at TAS from them. There is a reason behind this, and it took me all of ten minutes to realize why yesterday as I strolled through Fuji Speedway's paddock at the HKS Premium Day.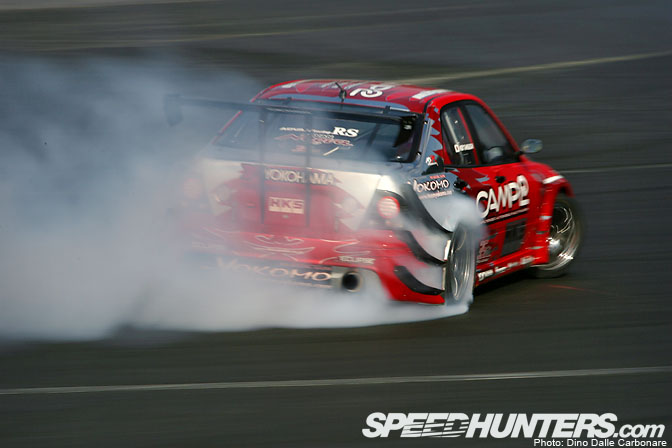 This is the third Premium Day that HKS organizes; the first was back in 2008 to celebrate the company's 35th Anniversary. What was initially a small event has matured into something progressively bigger and as I stood there, surrounded by the countries' best demonstration cars I realized this event is where it's at. If you are a purist of JDM tuning, somebody that appreciates proper engine modifications, who's only interest in body parts is to make a car lighter and improve aerodynamic, this is the place for you. With so much packed into a day I will have to dedicate a few posts to what I covered on Sunday, but to start things off let's take a little preview look at what the guys at HKS had in store for us.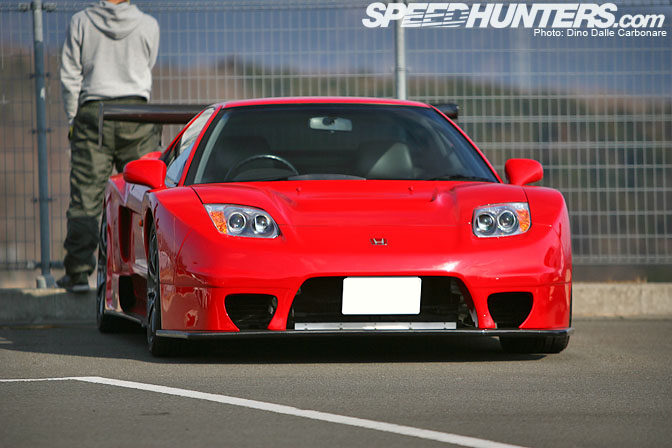 As ever, when an event of this nature is on, owners of stunningly prepared cars flock from all areas of the country. Yesterday lot of them came to participate in the HKS Hyper Challenge, a season worth of track days organized at various circuits to get privateers a chance to drive their cars hard on track. Others were there to simply check out the action.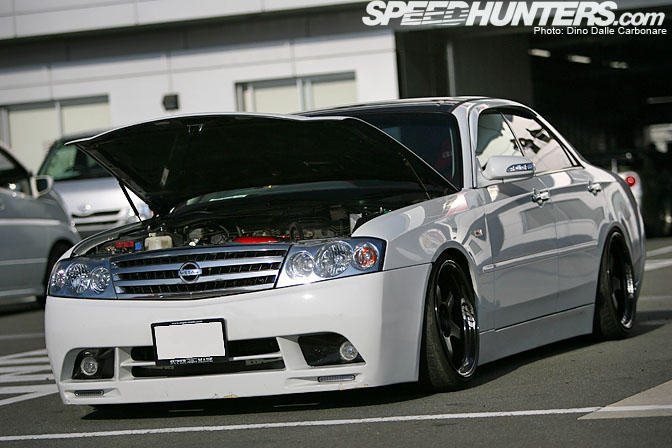 It was great seeing the Super Made Y34 Gloria again, packing that close to 400 HP tuned SR20 conversion and a mean stance as it rides low on those black Miser S1s. It was looking a little more beaten up that when we first saw it back in Nagoya at the Exciting Car Showdown.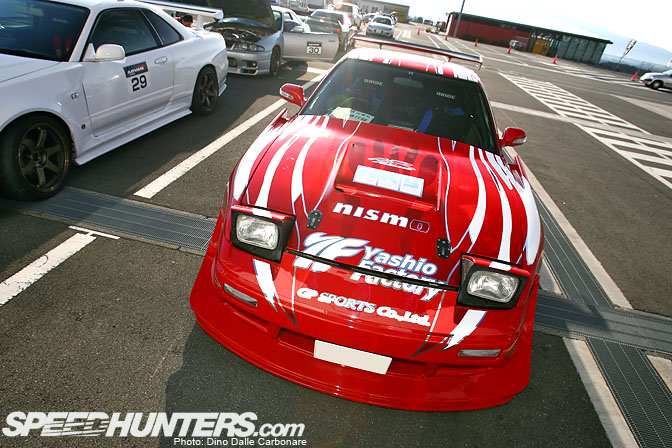 Okachan arrived at the track driving this GP Sports kitted 180SX which he later drifted on Fuji's Drift Course.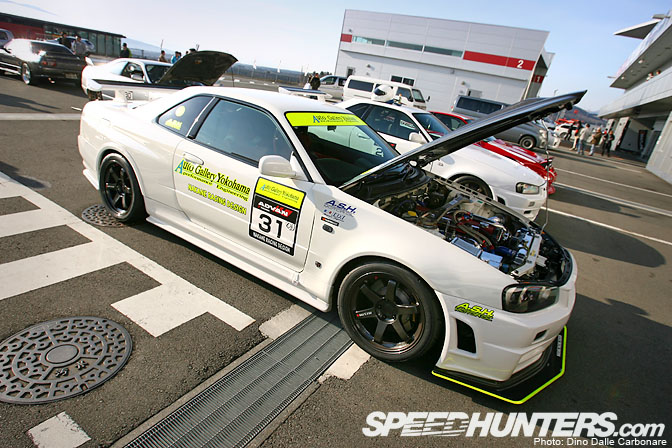 This Auto Gallery Yokohama R34 customer car looked sensational! I will be posting a spotlight on this so make sure you don't miss it, the engine is something else!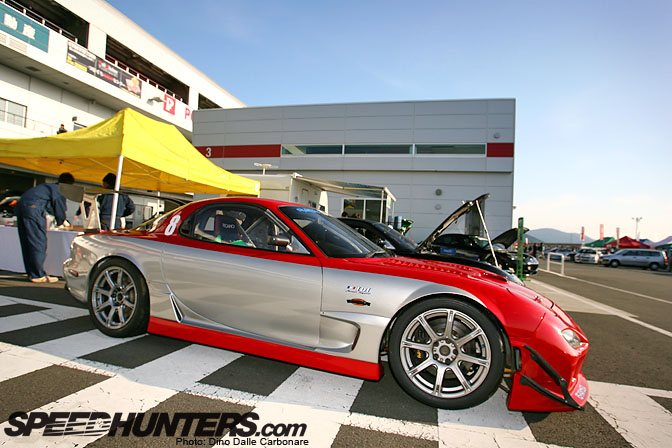 Like in previous years the Option crew teamed up with HKS and organized a Super Lap session during the event where some cars like this new RS-Pantera FD Time Attack contender were out on track trying to set some records. The warm conditions for this time of the year, including almost non-stop sunshine, helped get the most out of the cars with pretty incredible times being recorded.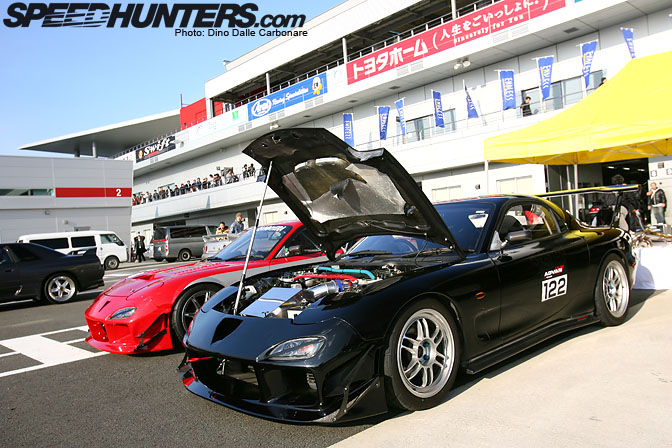 Here is another Pantera FD…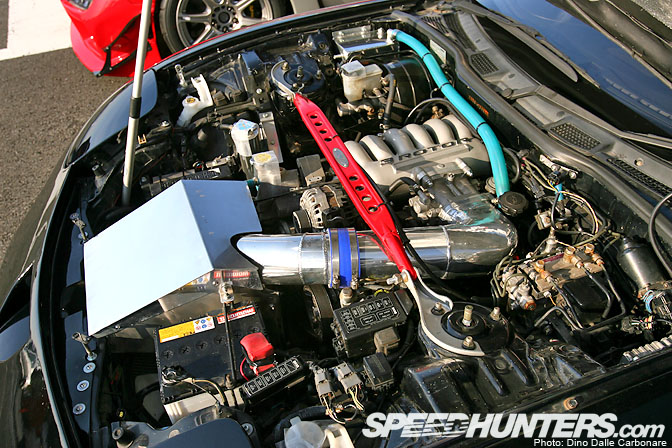 …running a sweet sounding NA 20B.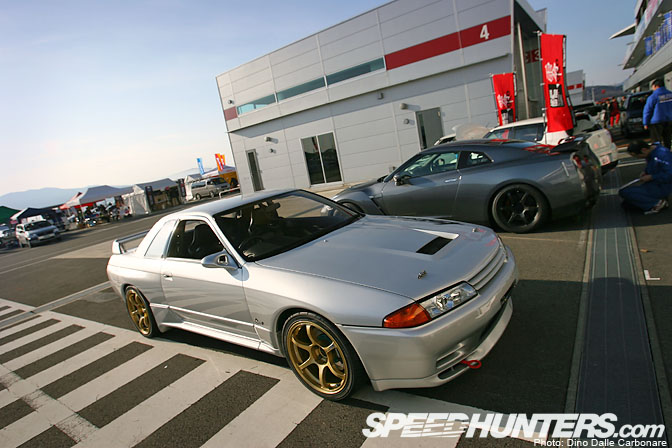 What is great about the HKS Premium Day is that it attracts lots of shops from down south, like HKS Kansai Service from Nara…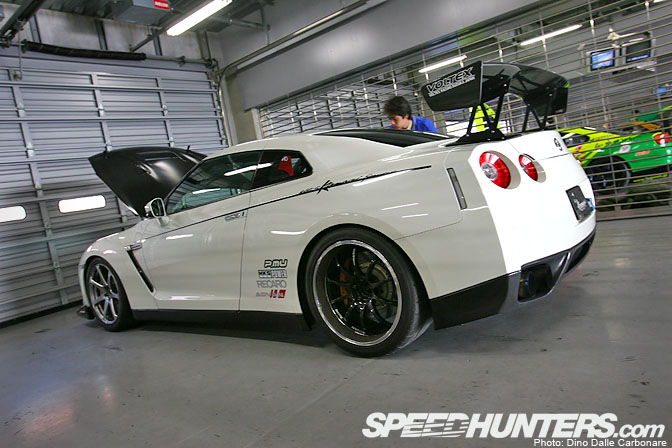 …who brought a lot of their cars like this track-spec R35, ready to do battle in the R35 GT-R race…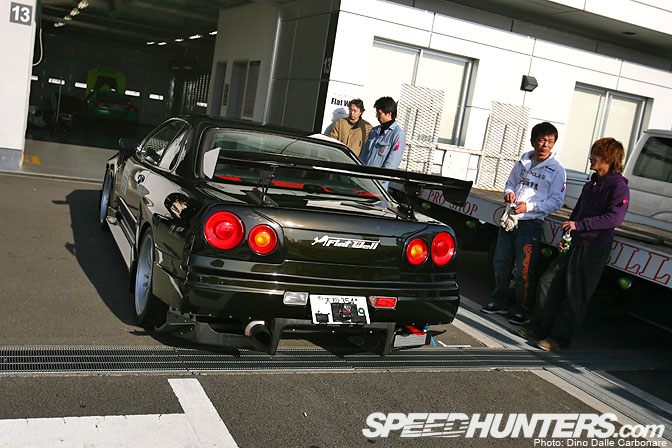 …and Flat Well which came up from Osaka with their Time Attack R34 GT-R…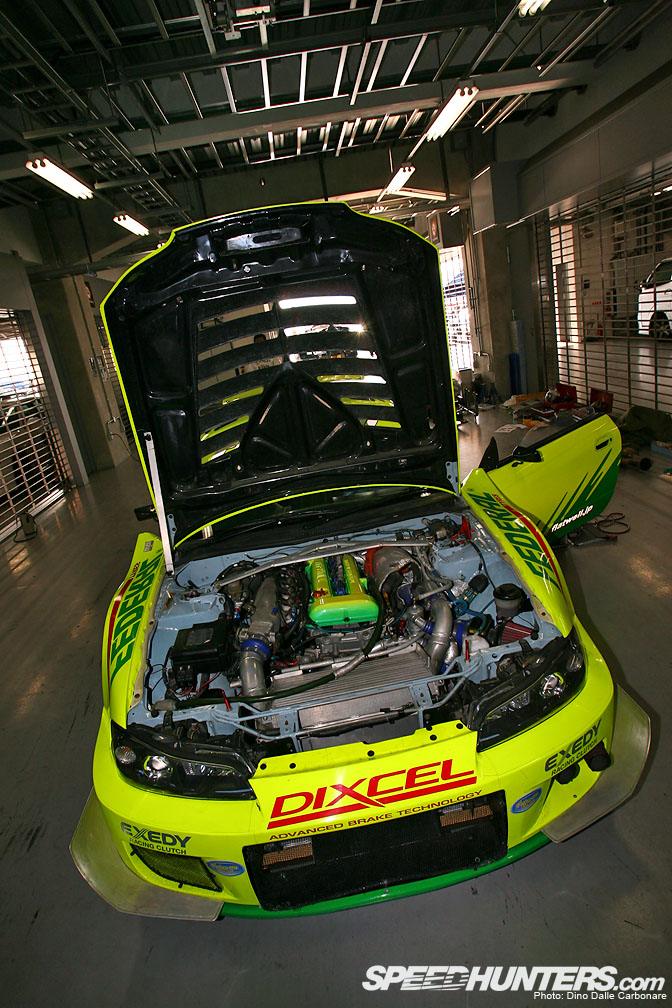 …as well as this crazy looking S15…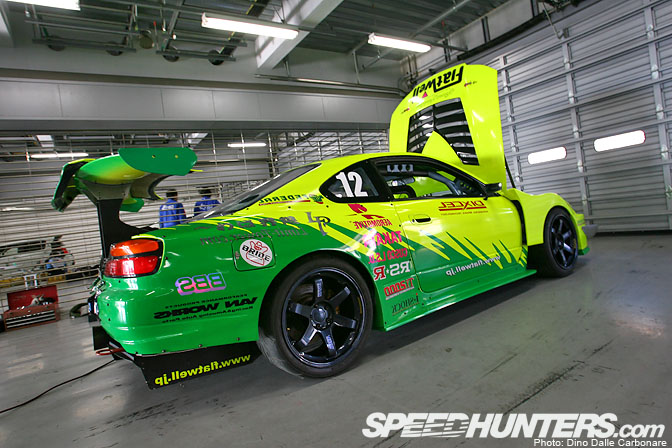 …which was going hard down the Fuji main straight, but struggling with grip through the twisty sections.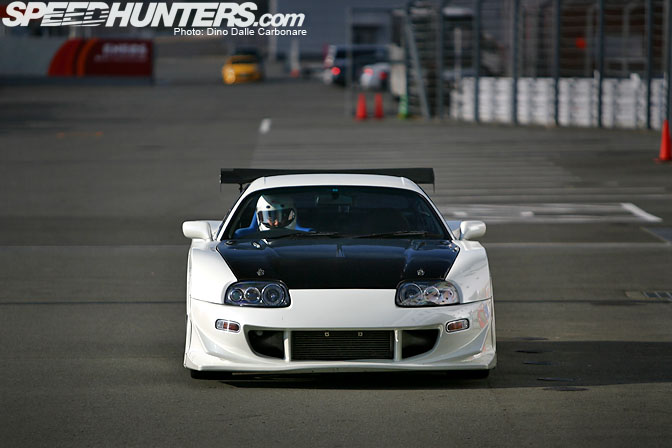 This widebody Abflug Supra reminded me of a similar one I shot a while back and that would be perfect for this month's reader's rides theme. One to look for through the course of this month.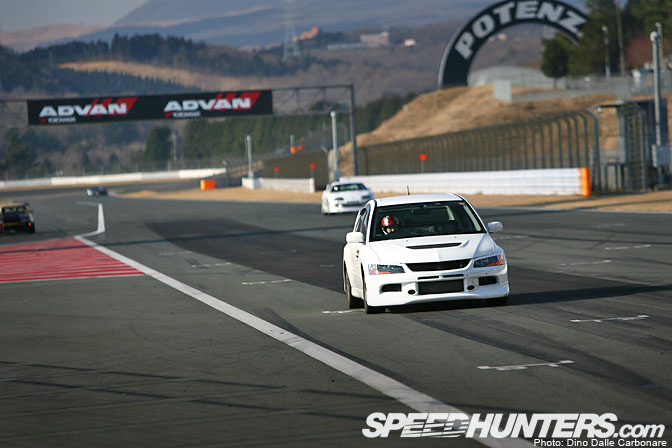 During the last few laps of the Hyper Challenge session the big Time Attack boys were out on track to get their cars warmed up.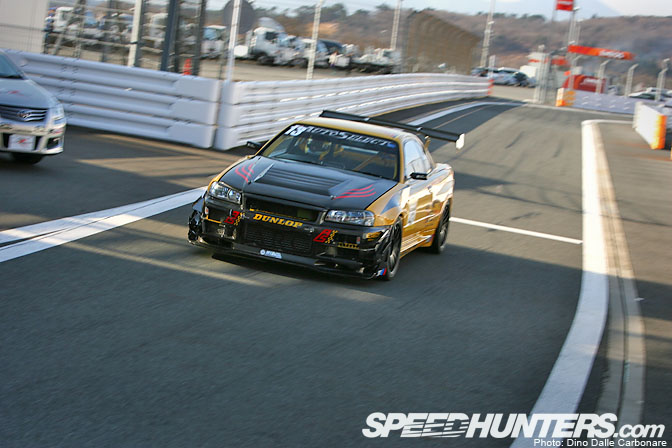 I was really sad when I heard the Auto Select R34 GT-R had to retire before the Option Super Lab event even started. Serious engine problems meant nothing could be done to get it going again.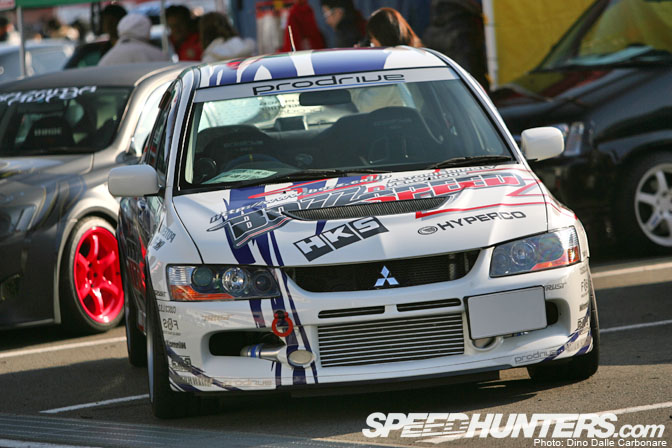 Hisada-san of Bozz Speed brought out his street tuned Evo 9 for display as well as the Evo X SST development car which is getting faster and faster at Tsukuba circuit.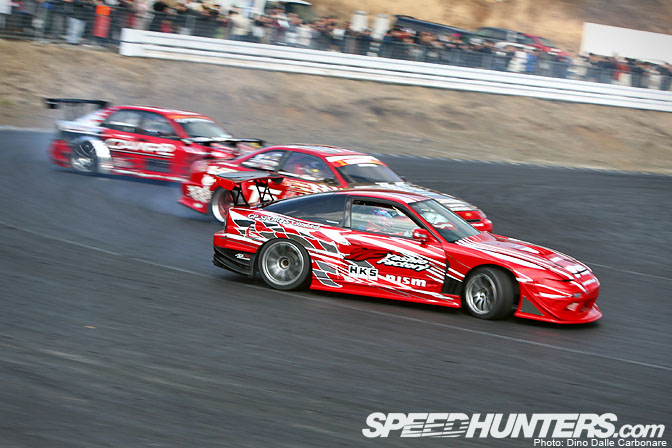 Before lunch time it was off to the drift circuit to see the special demo run that Okachan, Ueno and Taniguchi put on. It was great seeing Taniguchi in action in the HKS Altezza, smoking tires so much harder than the rest, the guy must have a real lead foot, just what you need to get the crows cheering.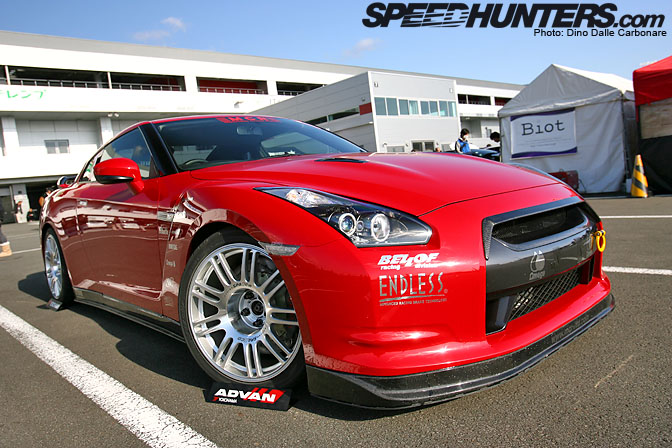 The paddock was littered with all sorts of cars running HKS tuning parts, from Kobayashi-san's Matchless Crowd Racing R35…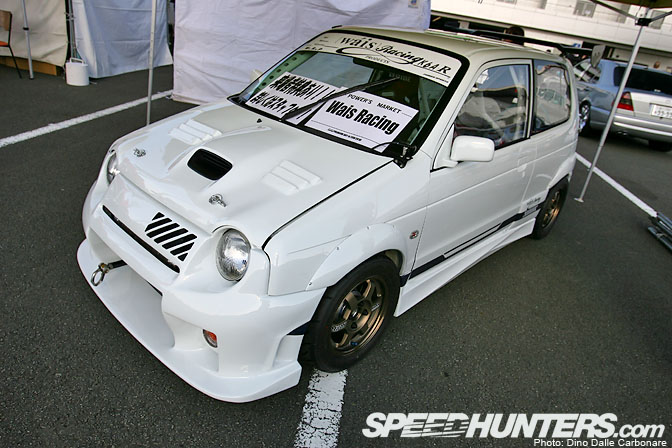 …to this tiny Wais Racing Suzuki Alto. How cool does this look! Check out the overfenders up front!!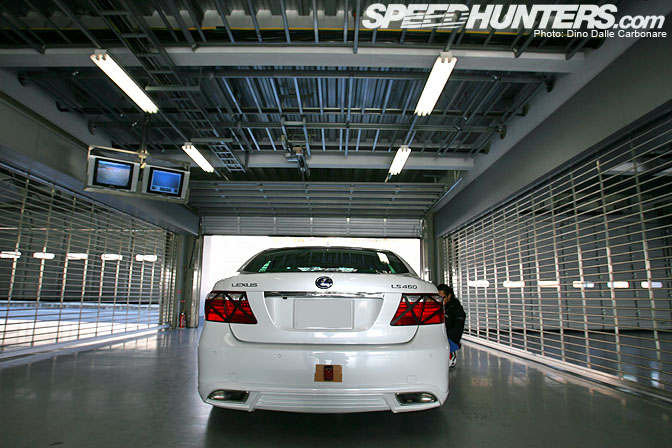 There is always something unexpected at the HKS Premium Day and this year it was the Arena LS460 track-car that had me scratching my head! Definitely a different approach to the usual VIP style!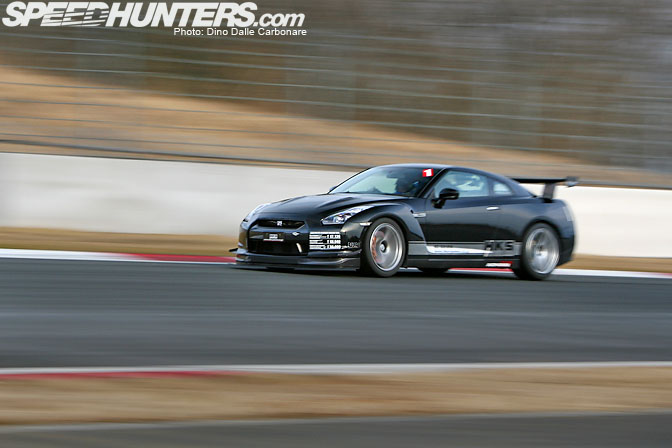 The HKS track spec GT-R is the fastest R35 in Japan at the moment, managing a 1 minute 47 second lap around the F1 circuit. The car participated both in the Option Super Lap event as well as the GT-R Battle.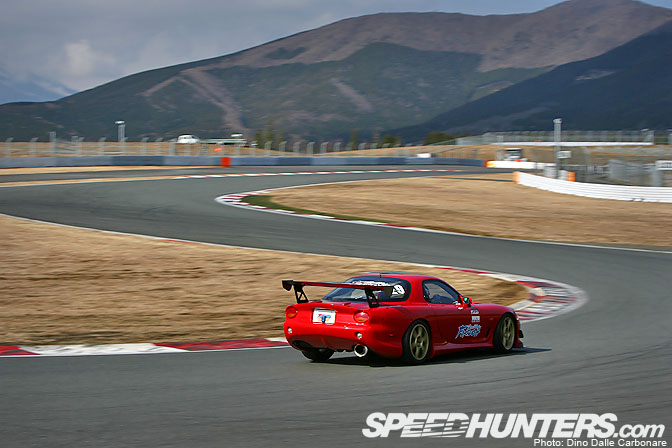 Gotta love time attack! Drivers included Tarzan, Orido, and Taniguchi as Manabu Suzuki went crazy on the PA in his usual D1-commentator style.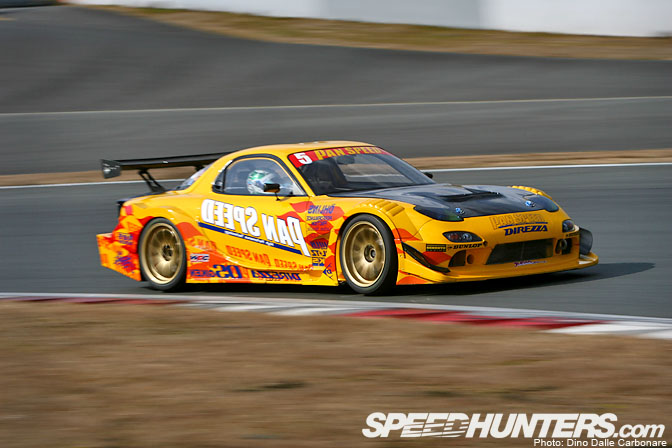 RX-7s like the Panspeed FD dominate at slightly shorter and more twisty tracks like Tsukuba…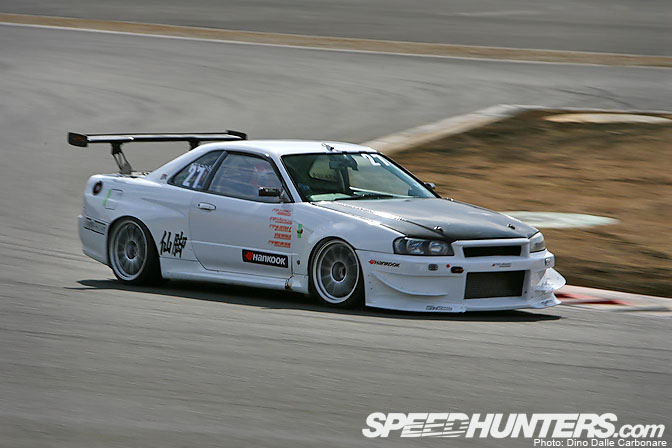 …but at Fuji it's the GT-R that shows everyone else who is boss. Tsukada-san from Autech Tsukada (ATTKD) managed to make his R34 even faster and recorded the best time of the day, a 1 minute 43.1 seconds. Certainly makes the tuned R35 times rather embarrassing with most cars in the low 50's. Yes I'm biased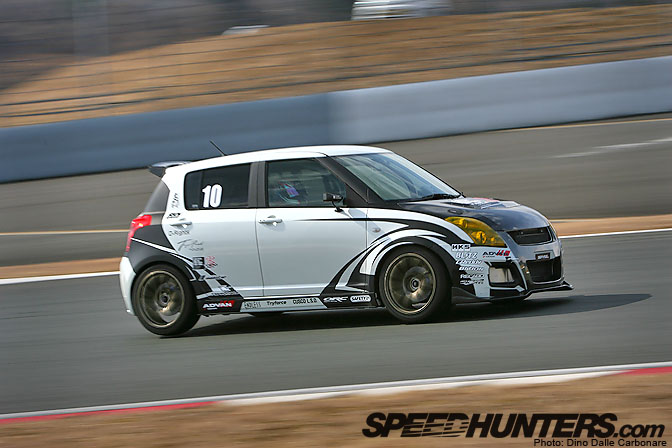 It wasn't all about the big boys however, I did spot this Top Fuel Swift trying to set a fastest lap.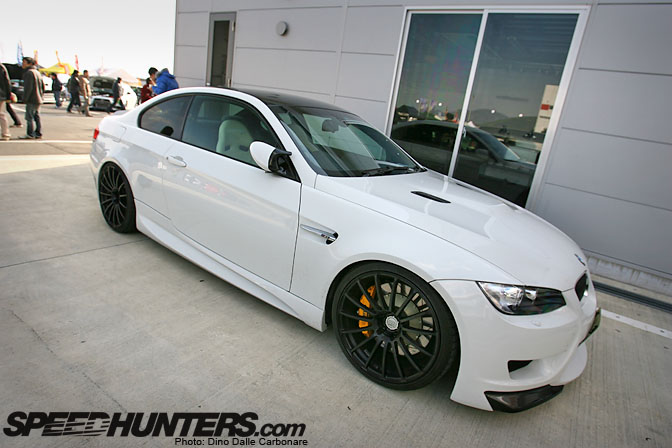 HKS invites a lot of personalities in the industry, so the paddock is always packed with really cool cars to check out that have nothing to do with the event, like this Amuse-kitted M3, Very low stance with the fenders nicely filled out by the 20-inch Advan F15s. Massive Brembo brakes all round replace the factory slide-type calipers.
Tons of coverage to come from Fuji, from what they may as well call TAS-Part 2!! Best thing is you get to see, hear and smell all those monster machines in action!
-Dino Dalle Carbonare