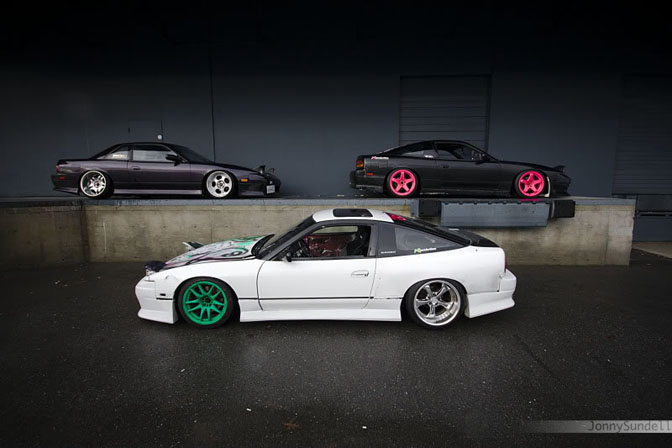 All eyes have been on the Winter Olympics in Vancouver, Canada these past 2 weeks, so it's only fitting that we showcase a little piece of the west coast scene by highlighting some cool local S13s. These cars may look a bit rough around the edges but they do have oodles of style.  I get the feeling these cars, there are just build to drift so they don't have to look like showqueens.
The white S13 has had quite a history as it was vandalized last year. Some people spray painted the car and smashed all the windows and then proceeded to throw a bucket of white paint into the interior. A rival drift crew perhaps?
The owner then decided to strip the interior and paint the car, he then let a friend of him paint some graffiti on the hood just for fun.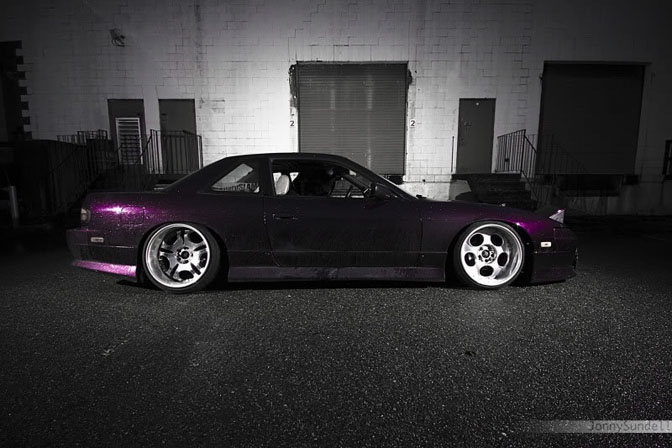 This purple S13 is my favorite of the three, mismatched wheels, sparkly paint and a killer stance. I really like the front wheels on this car, can anybody identify them?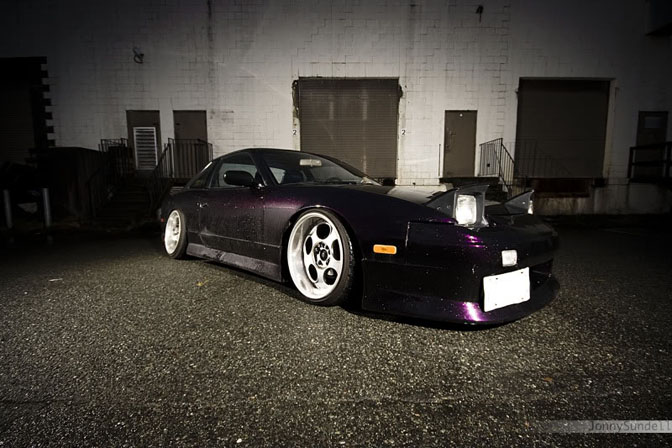 The rear wheels even show some camber. I have a feeling that these cars only come out at night and have some fun on the industrial parks that surround Vancouver.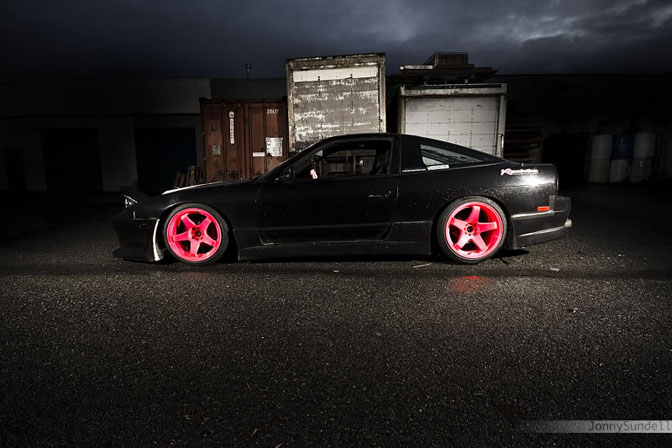 This 180SX has a set of Rota's in pink measuring 17"×9.5 +6 in the front and 18"×9.5 +10 in the back.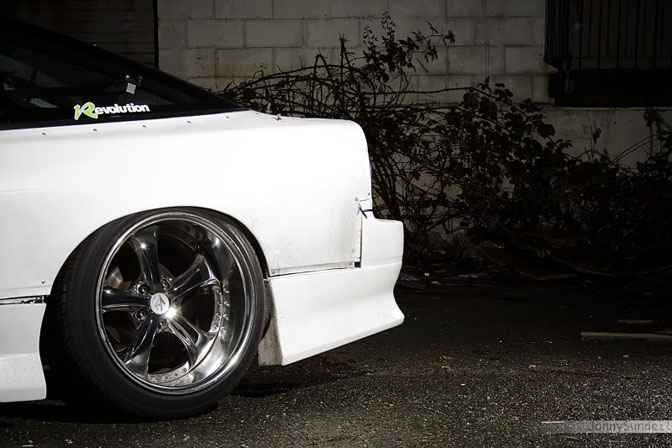 This rear shot of the white S13 reveals the Work VS-KF wheels being tucked in the wheel well.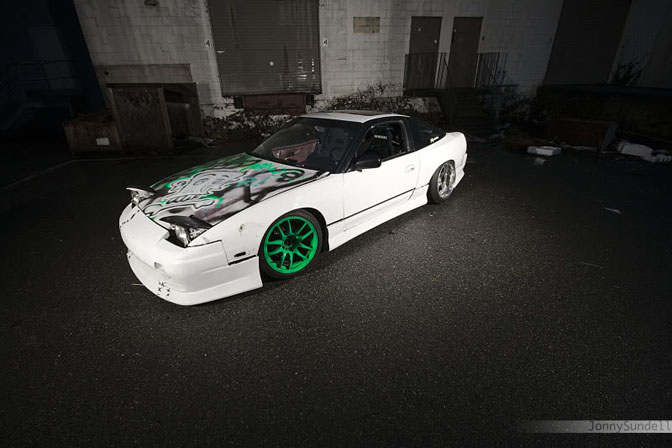 One final shot, maybe Rod should pay these guys a visit and make one of his trademark slow mo videos in a dark and secluded industrial park
-Jeroen Willemsen
Cars spotted on Dubberz.com