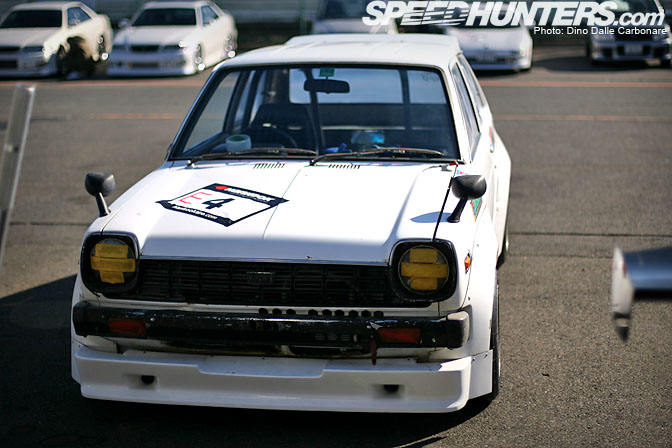 I'm not quite sure why, but I felt strangely drawn to this KP6 Toyota Starlet during the recent Omega Oil track day in Tsukuba.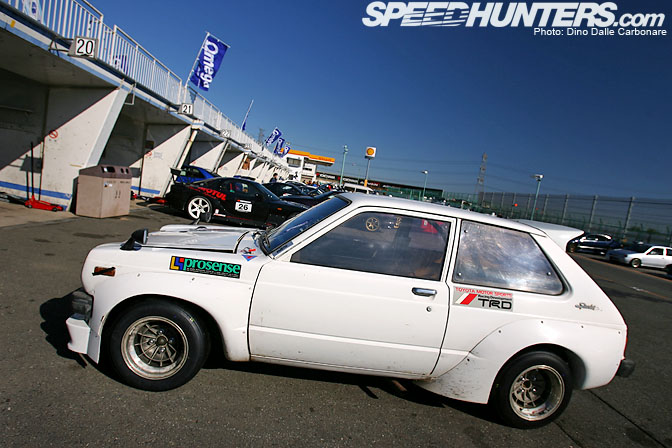 How can you not like its 70s/80s old-school feel, enhanced with body modifications that include massive N2-like overfenders and a set of vintage wheels.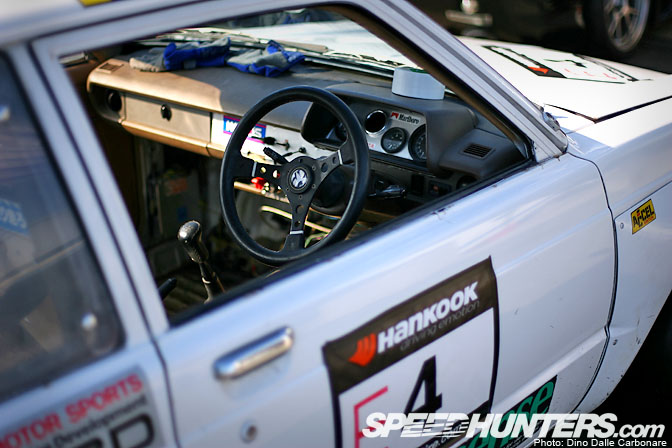 The interior was kept pretty simple to start off with so the owner obviously didn't feel the need to go crazy and remove too much trim…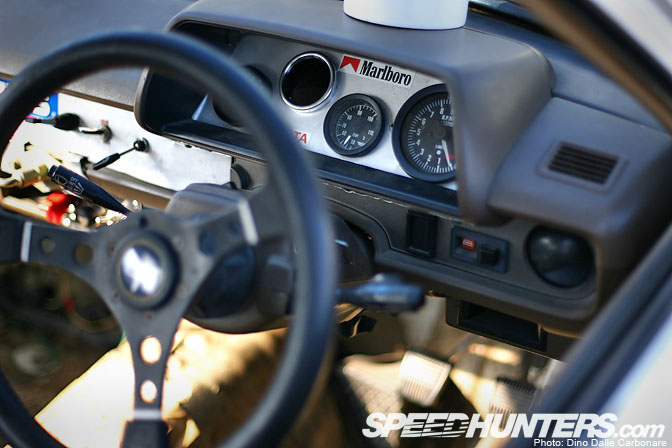 …the stock dash and instrument binnacle remaining, but sporting a custom instrument cluster with simple, fuss-free Omori gauges.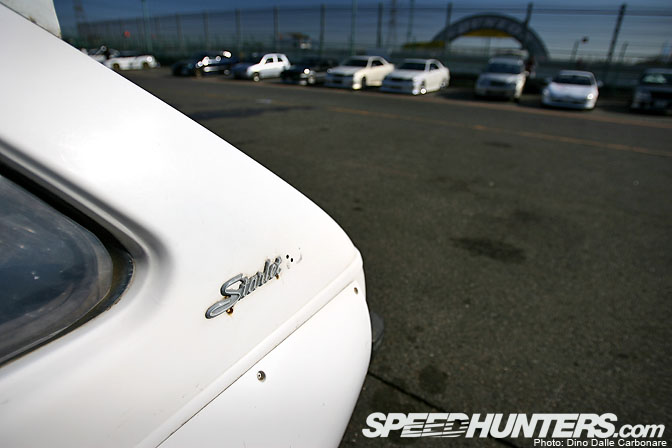 A look at that widened rear end.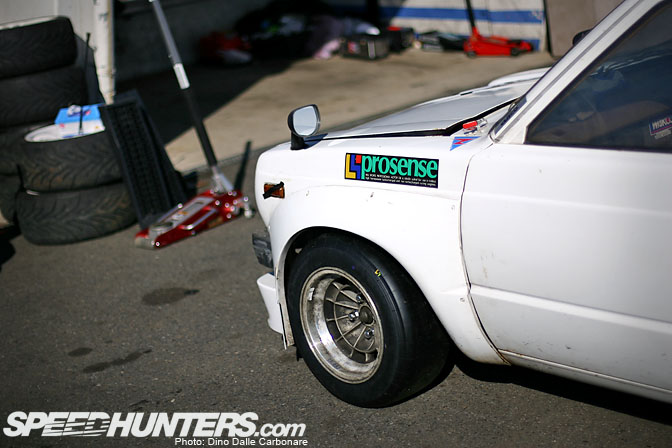 Yes those are slicks, and notice the propped up bonnet to aid cooling.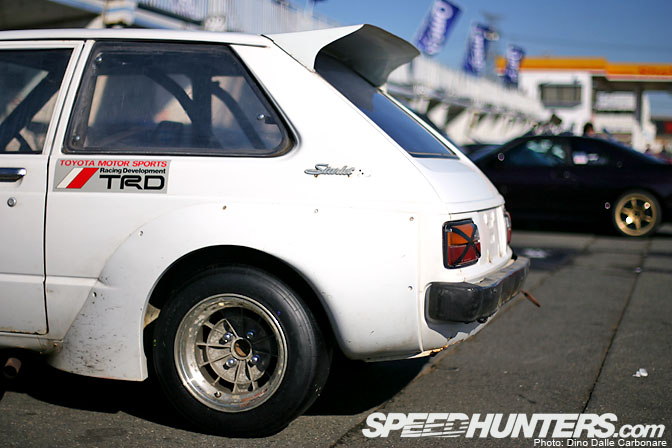 I love the rawness of old machinery like this. The roof spoiler looks like it was shaped from a sheet of metal and the rear bumper has seen better days.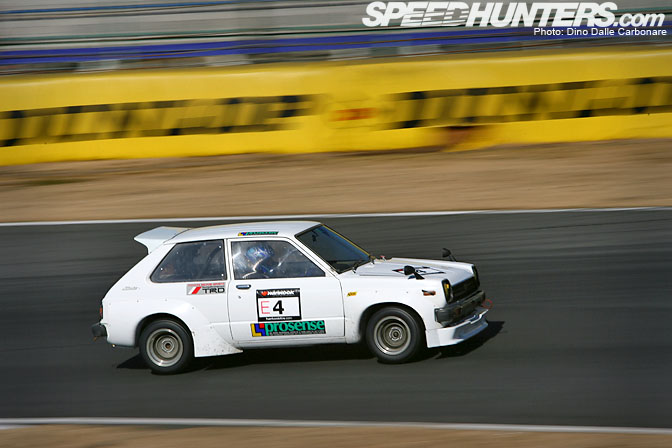 Out on track the little white KP6 Starlet was quite the screamer, the driver virtually not bothering to brake much at all before diving into corners.  With a curb-weight of around 700 kg and slick rubber meant very high levels of grip.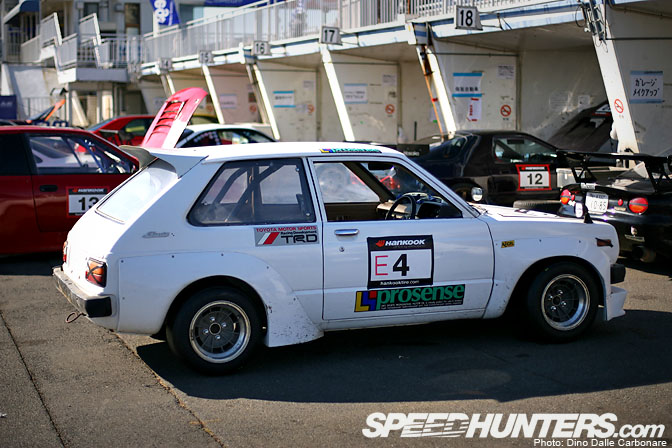 The chassis is stiffened up with a bolted-in roll-cage and I really like the TRD sticker on the side, adding additional coolness. Hope you liked this short spotlight into a rare and somewhat unconventional JDM ride.
-Dino Dalle Carbonare