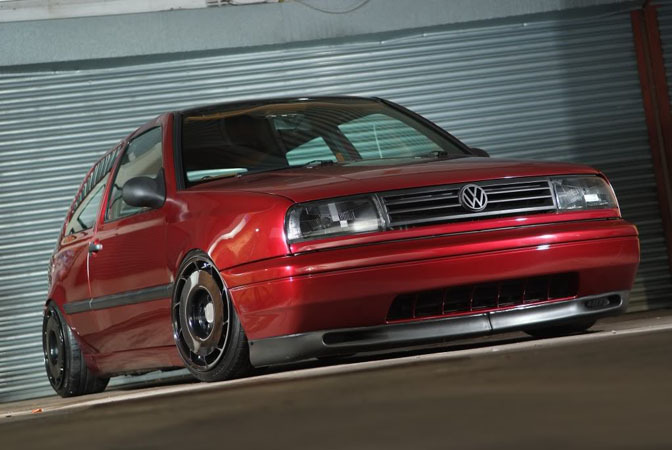 I keep seeing these gorgeous cars pop up on blogs and forums proving the VW community is very much alive! A favorite is this burgundy red Mk3 owned by John Redfearn from the UK. This car showed up again when I got the latest fix of Performance VW. So I set off collecting some pictures from the web to create this spotlight.
The car is obviously a Golf Mk3, but to the untrained eye it's hard to see all the modifications. It starts with the Vento front or Jetta as it is called in the states I believe. The headlights are smoked to give it a more cohesive look. A smoothed front bumper was the last thing to get it looking just right.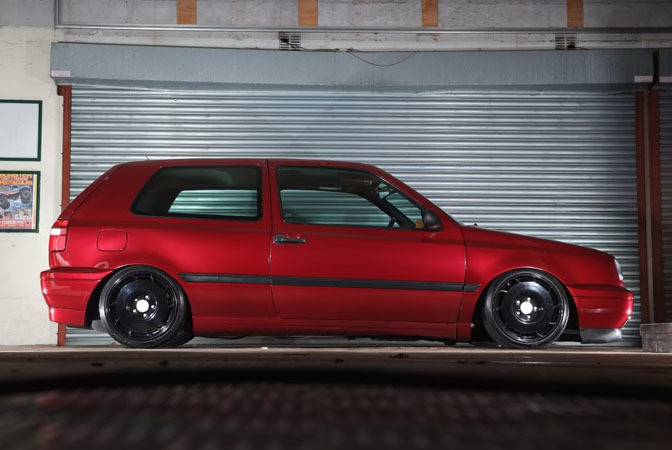 The wheels are prominent, as is the case with most cars in the VW community. They come from a Corvette and measure 8.5×16" in the front and 9.5×16" in the back. The car isn't dropped using the usual airbags but instead John used FK Konigsport coilovers. To get the car this low the coilovers weren't enough on their own, so he pulled the arches almost 20mm all round. To get the tuck needed he wrapped the wheels in 195/40/16 and 215/35/16 Falken tires.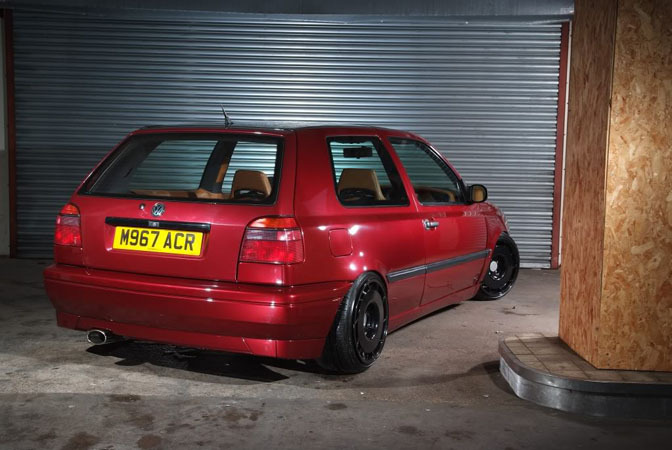 The rear is very modest with its deleted whiper and Hella red lights. The stance looks killer from this view point. To get it just right John used 20mm H&R spacers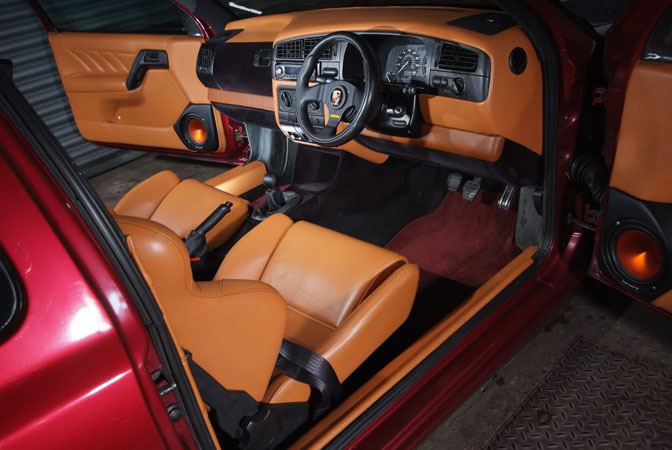 The interior has a full fudge colored vinyl retrim to give it a more luxurious feel. I do wonder if the small 280mm steering wheel from MOMO isn't a bit too small.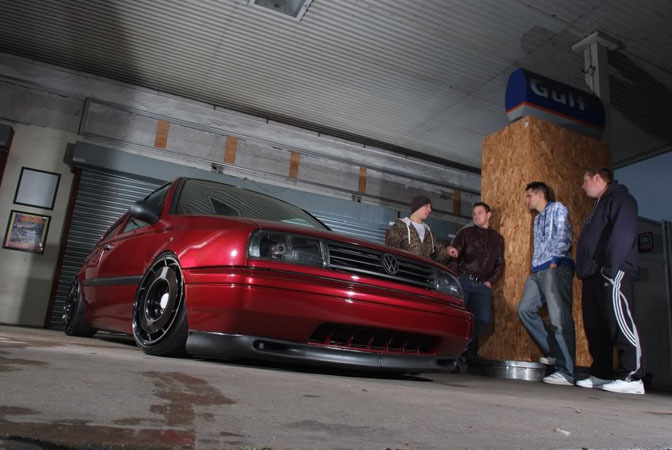 I have found the love of working on your own car again after so many years. Reading John's topic on the Edition38 forum I know he feels the same. Working together with friends is a great feeling especially when you are working on a car that looks this good.
-Jeroen Willemsen