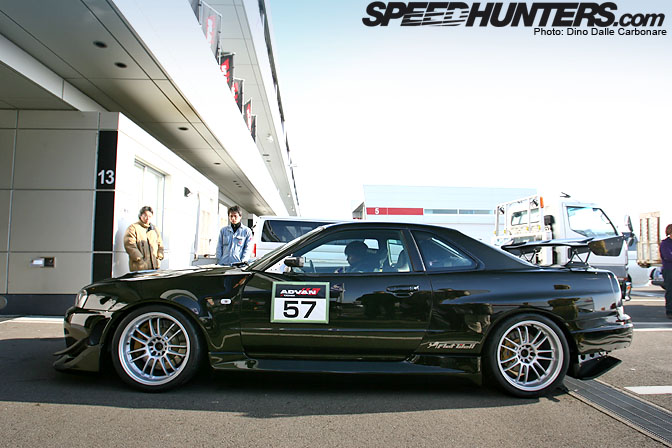 Among all the highly tuned Skyline GT-Rs at the HKS Premium Day there were a few that really stood out, one of them being this black BNR34 from Osaka-based tuning garage Flatwell. With lots of experience building time attack machines it's not surprising this latest creation of theirs looks so damn hot!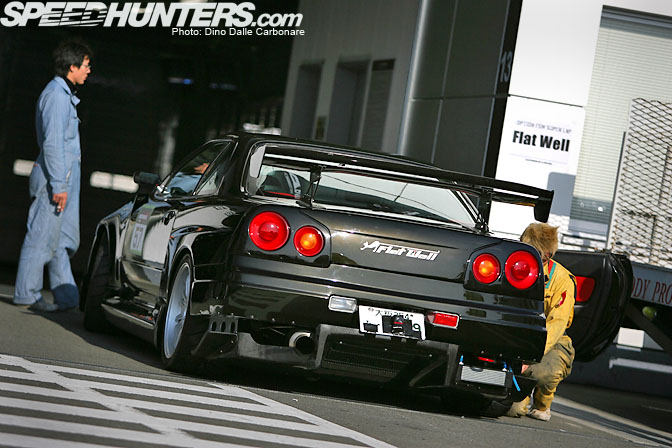 The owner of the car, yes this is a privately owned street-driven car, has kept all of the exterior modification functional starting with that massive bi-wing carbon spoiler.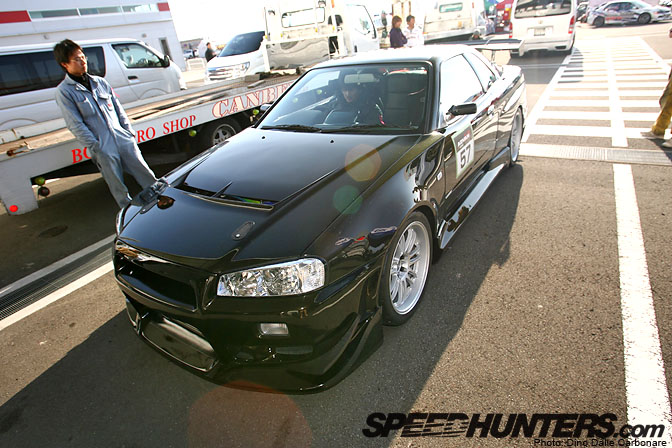 Up front the C-West bumper and carbon canards are joined by the wider Nismo FRP Z-tune fenders as well as a vented hood held down by Aerocatch latches. The lower profile of the car is beefed up with C-West side steps while the stock side mirrors have been ditched in favor of dry-carbon Craft Square items.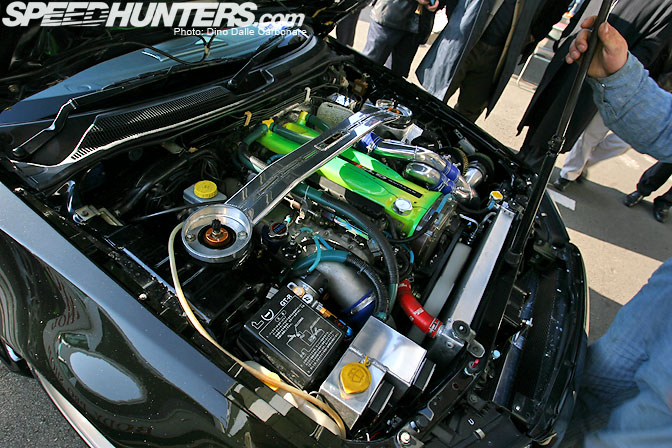 As soon as one of the mechanics lifted the hood a crowd of people quickly gathered, curious to see what this new GT-R was running.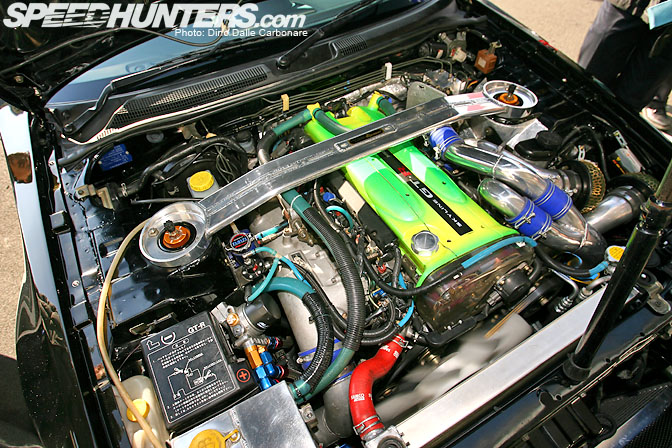 The RB26 has been tuned for response, rather than outright power, so is running two HKS GT2530 turbines.  These, along with the stroked engine and upgraded head, are good for 600 HP. Aragosta adjustable suspension takes care of the handling while the nice and chunky HKS Kansai front strut tower bar stiffens up the front end.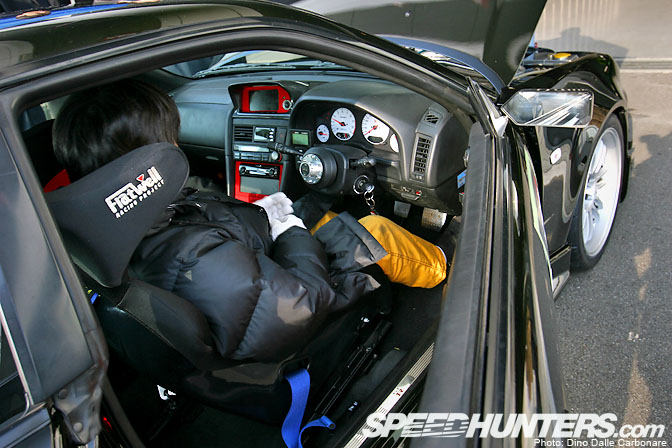 I spotted some Nismo white combination meters in the interior along with Flatwell bucket seats and red inserts for the center console, MFD surround and door trim.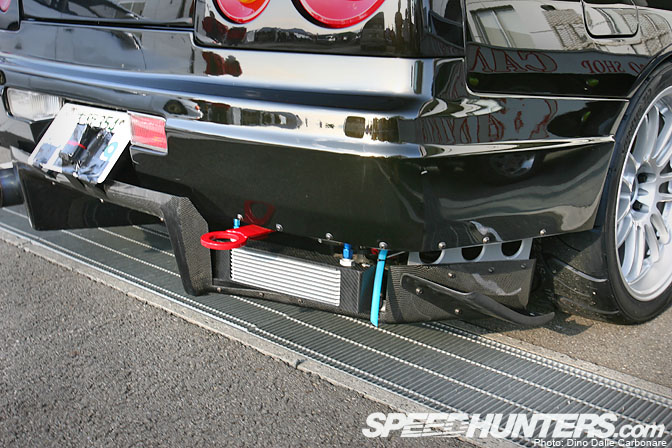 The massive carbon fiber rear diffuser also houses the gearbox cooler which has been neatly fitted in it's own carbon enclosure.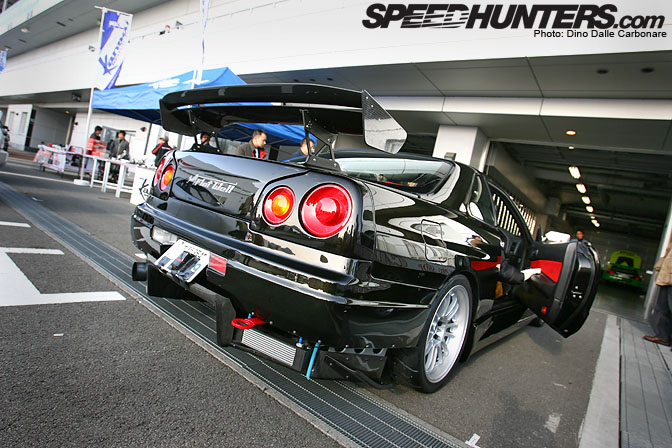 The very light 18-inch Volk Racing RE30 are a great touch and for optimal grip are wrapped in Hankook Ventus TD semi-slicks, a tire that is fast becoming one of the most widely used here in Japan.  Hope the owner and the Flatwell crew bring this BNR34, as well as their S15, to the Super Lap Battle in Tsukuba at the end of the year!
-Dino Dalle Carbonare