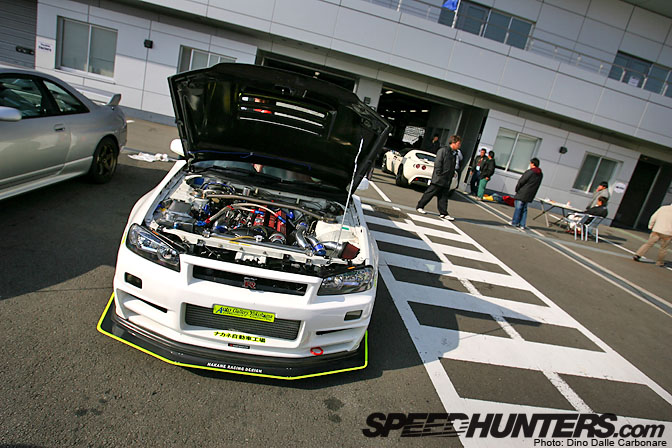 After checking out the GT-R from Flatwell everyone was talking about at the HKS Premium Day, I think it would be a pity of we didn't take a look at this equally impressive BNR34 built by Koizumi-san at Auto Gallery Yokohama.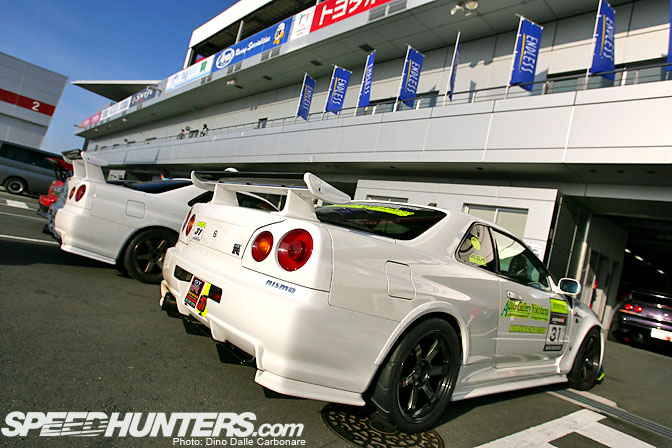 Looks wise this particular car is far simpler, fitted with only a few choice Nismo parts like the side and rear skirts as well as the rear overfender strips.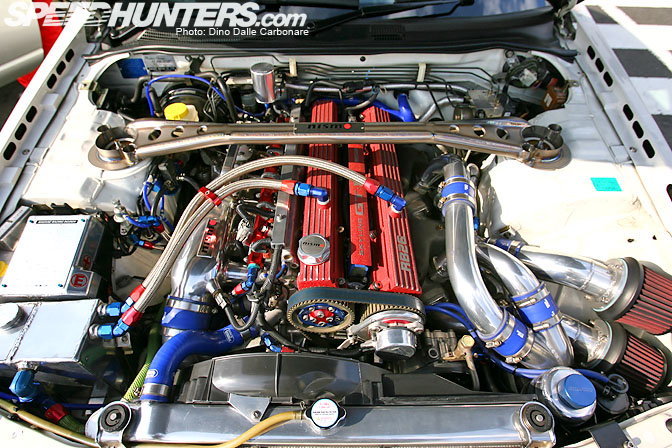 But it's under the hood that things get very interesting. To any GTR-otaku out there, this set-up would be instantly recognizable as the work of Auto Gallery Yokohama, that go for that raw race car feel with those cool RB20 cam covers. They not only weigh less than the stock items but are also lower and have the breather points located in the middle rather than up top helping make any blow-by pick up layout much simpler.  Like the Flatweel car, response is the primary objective here, so again HKS GT2530s are mated to a stroked engine for just over 600 HP.  Even a Nismo GT intake plenum is fitted, the same item that was used on the dry-sumped RB28s of the JGTC GT500 GT-Rs.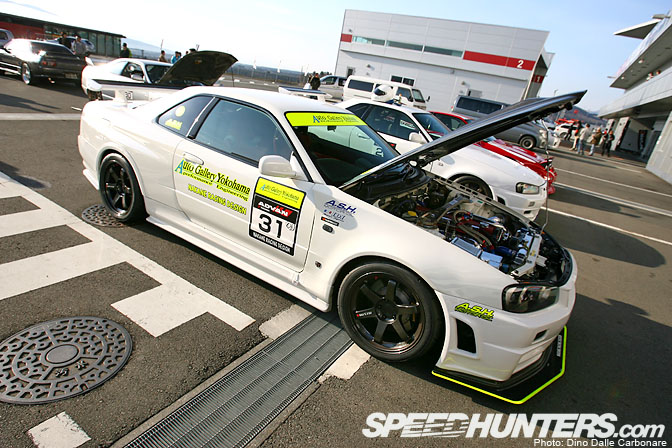 Up front we find more Nismo parts like the Z-tune fenders and front bumper as well as the unpainted R-tune hood. For track use an additional front spoiler is added under the stock plastic diffuser to help increase front end downforce. I really liked the strip of fluorescent tape highlighting the edges, very Super GT!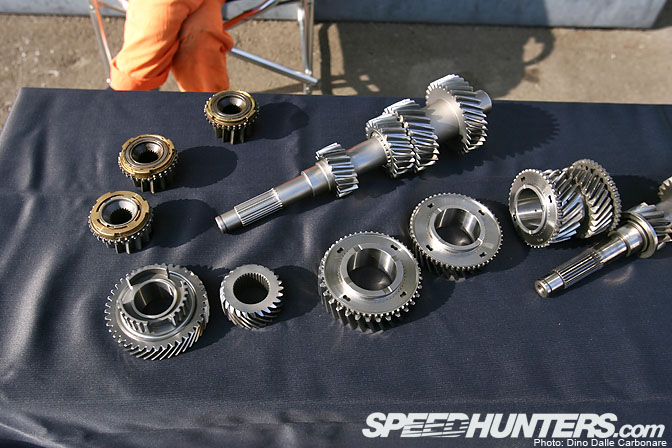 Auto Gallery Yokohama's area of expertise is gearboxes, GT-R boxes of course, and in particular the 5-seed of the R32 and R33 models. This is their full 690R transmission kit, which is especially designed to take the abuse of highly modified engines, and comes with its own special ratios. Koizumi-san is also a master at rebuilding the GT-R transfer cases.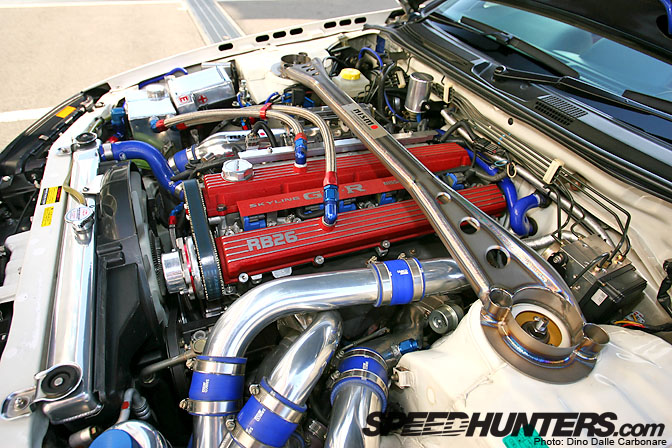 That is the Nismo titanium strut tower bar I've been looking for for ages. Since Nismo stopped making these due to rising cost of titanium (this has always struck me as weird as titanium parts have been dropping in price significantly lately) you can't get your hands on one without forking out anywhere from $1200 and up, double what it cost new from Nismo.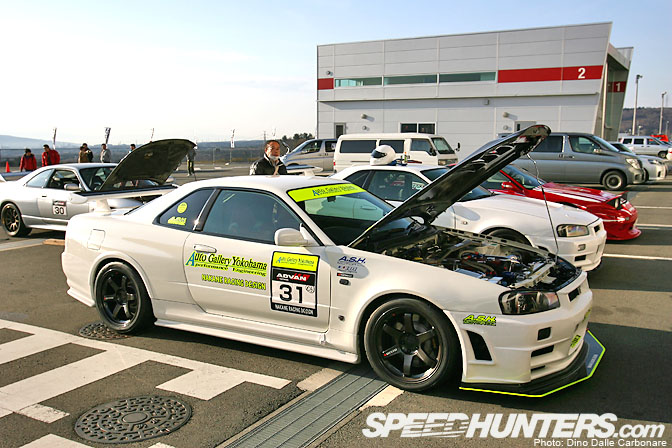 The Nismo look is completed with a set of black TE37s sporting a Nismo logo, wrapped in Hankook Ventus TD semi-slick tires. Massive front lip spoiler aside I loved the factory Nismo Z-tune feel of this car, and that engine is simply to die for! 
-Dino Dalle Carbonare