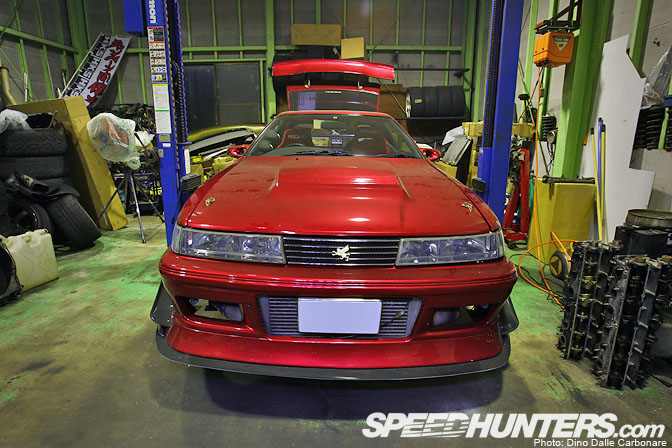 Uniqueness is sometimes the cause for confusion, and this particular car being built by Auto Bahn out in Ibaraki-ken is the perfect example. I spotted it inside their workshop the other month when I stopped over to check another of their cars out.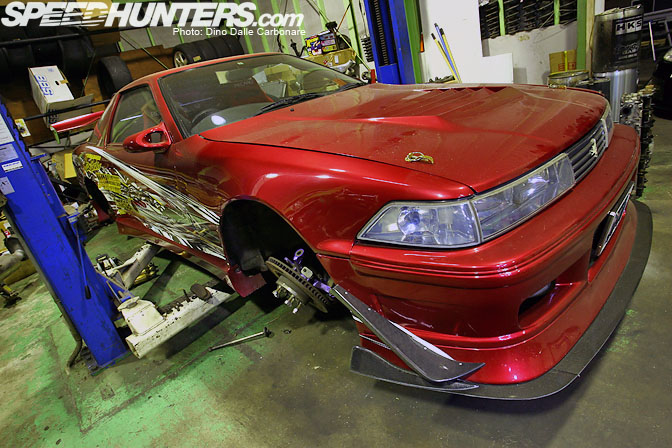 I thought it looked pretty cool with that nice carbon front diffuser and canards on each side of the bumper.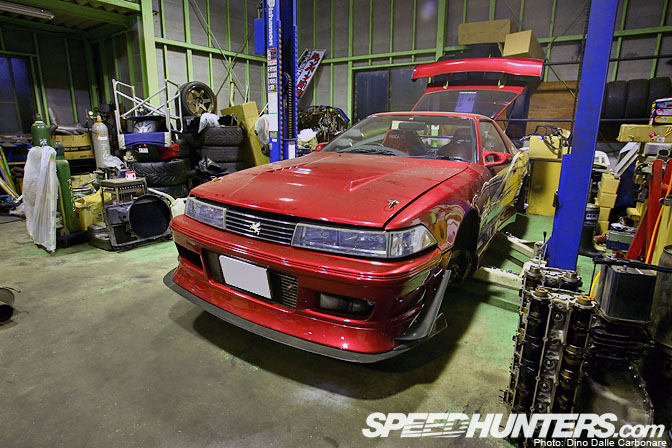 Covering tons of grassroots drift events throughout the year means I have cultivated quite the attraction towards older JDM rides like the JZZ20 Soarer.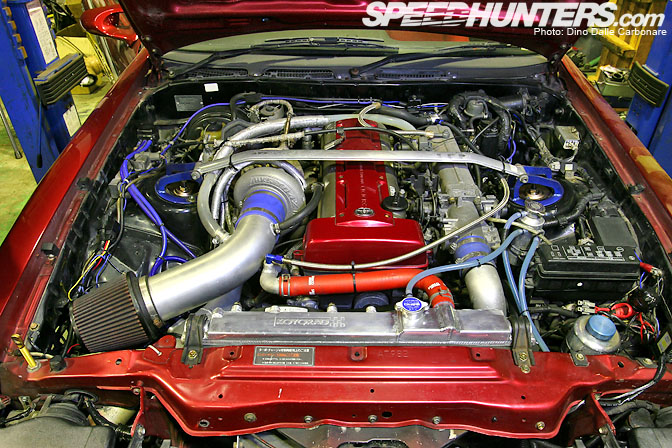 I was very impressed by the work that has gone into tuning the 2JZ-GTE that lies under the vended FRP hood, but as I was drooling over the HKS T04Z turbine I noticed something wasn't quite right.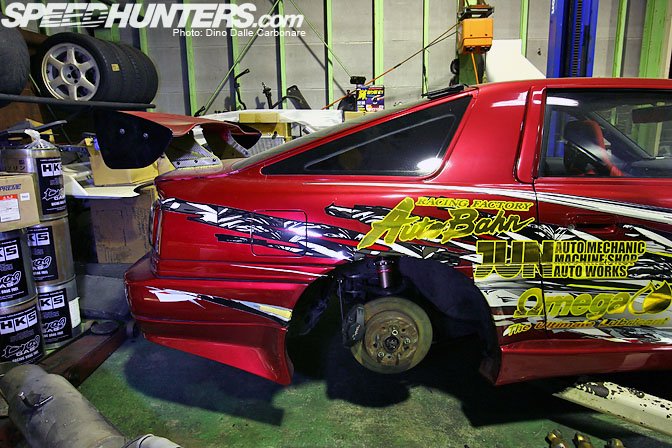 The roofline looked odd and only when I stepped to one side did I realize I was actually looking at a JZA70 Supra and not a Soarer! Apparently after a little mishap out on track the owner decided it was time to do something different with the front end, replacing the heavy pop-out headlights with the simpler JZZ20 front end.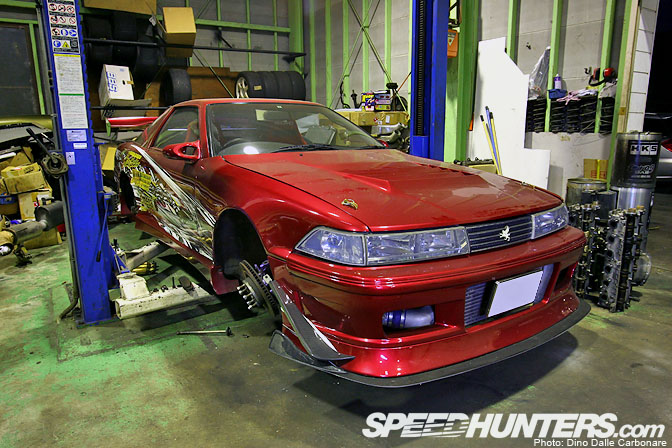 The car is almost finished and once done it will contnue to remain a street-registered machine used for the occasional time attack and drift soukoukai. Can't help but love these kind of bespoke projects!
-Dino Dalle Carbonare