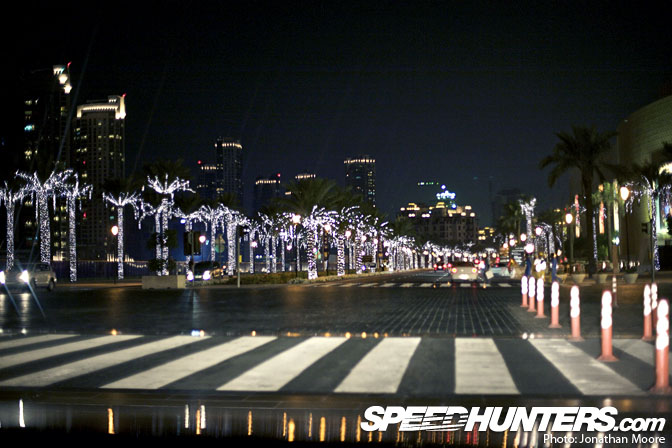 "Sorry sir the car doesn't have satellite navigation"… this was the answer given to me as I propped myself up at the car rental counter at the Dubai International airport. It was the middle of the night and I was trying to muster enough energy to get myself over to my Dubai hotel room.
I eventually convinced the car rental company to give me a portable navigation unit, but unfortunately it contained outdated maps and could not locate my hotel.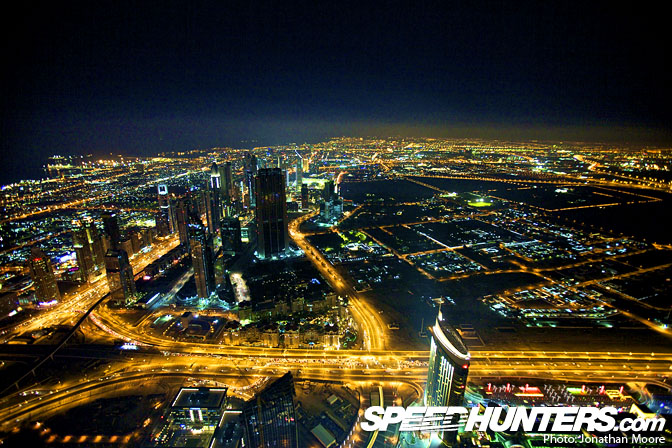 This meant I had to try and find my way from the airport to my hotel without actually knowing where I was going… luckily I have a pretty good sense of direction and managed to meander my way across the city to my hotel. A 20 minute drive took over an hour and did involve a slight detour through a neverending underground parking structure, but I did make it somehow!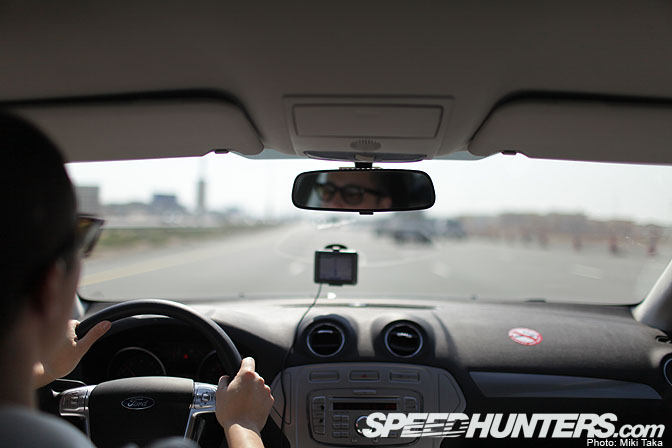 So what does this have to do with Speedhunting? Well I thought it would make a fun article to give you guys a sense of what it's like to drive car in and around the city of Dubai. We spent most of our time driving back and forth from the new Downtown Dubai development and the race track, but even this simple commute was a pretty unique automotive experience for a westerner like me.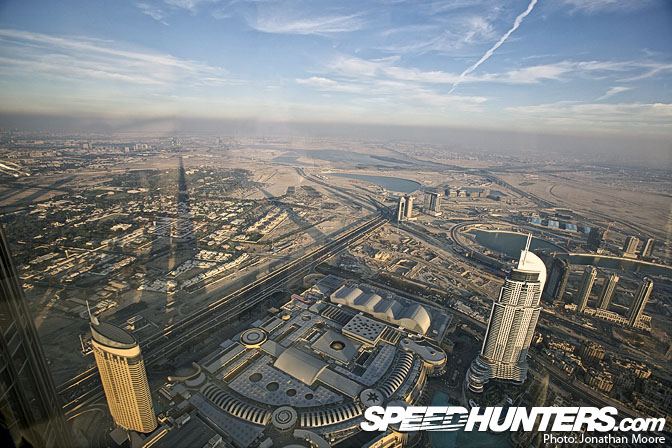 This shot from the observation deck of the Burj Khalifa gives you a sense of Dubai's topography. It's mix of pure desert, massive architecture projects and large scale roadways.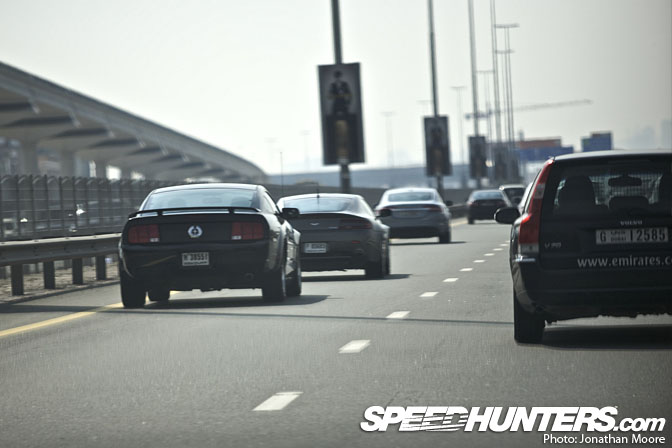 I was half expecting to be caught in traffic jams full of Ferraris and Lamborghinis in Dubai but only saw a few exotic cars in my time there. The general standard of cars is pretty high though, with sightings of high end sedans and SUVs outnumbering the exotic grand touring machines.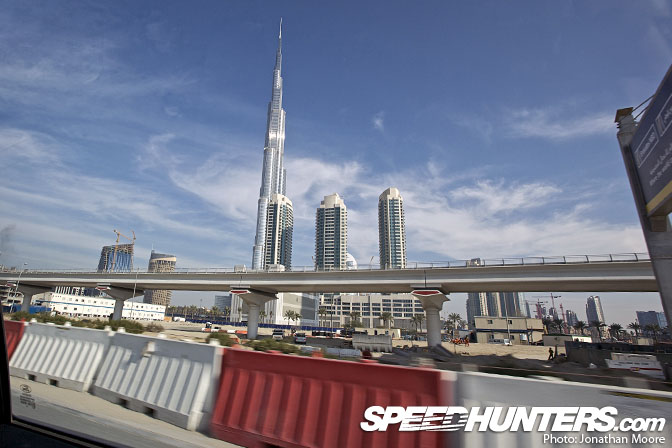 Mind you the thing that it probably most shocking and exciting about driving around Dubai are the skyscrapers.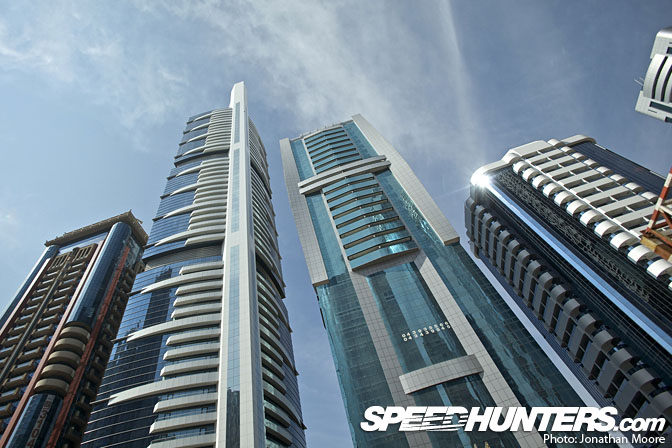 I felt like I was in a 3D rendered science fiction film most of the time.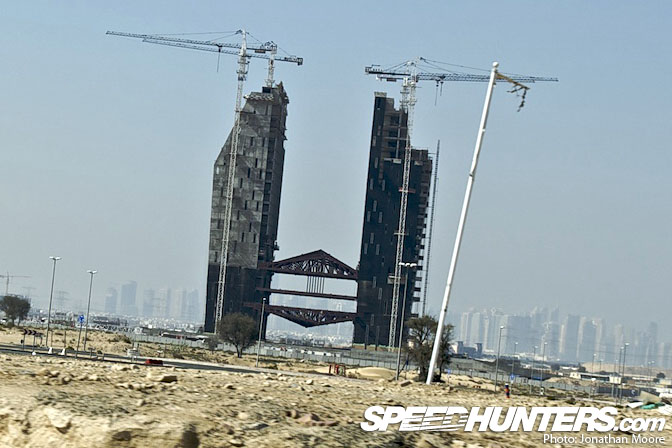 This was further pronounced by all the half finished hulls of buildings you see littering the desert landscape. It gave the city an eerie sensibility sometimes.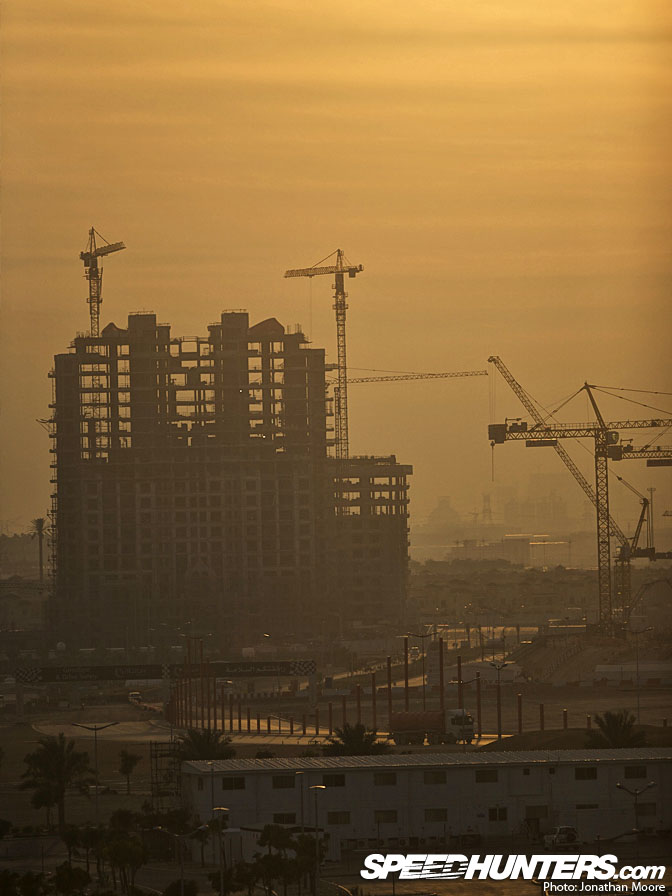 This post-apocalyptic feeling resulted in a sense of edge permeating the desert air.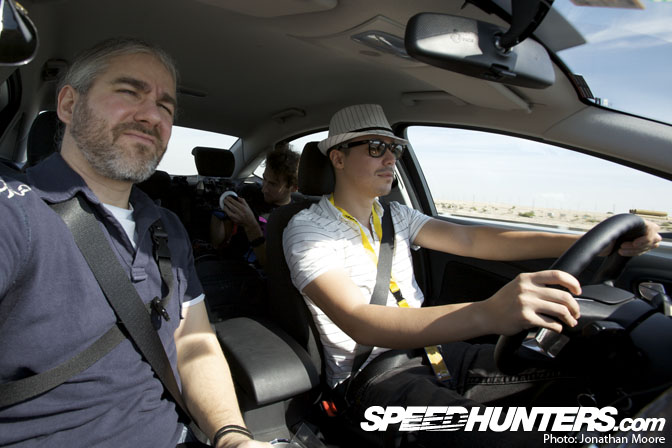 Mind you it was probably best that I didn't focus too much on sight-seeing as I needed all of my wits to get around Dubai.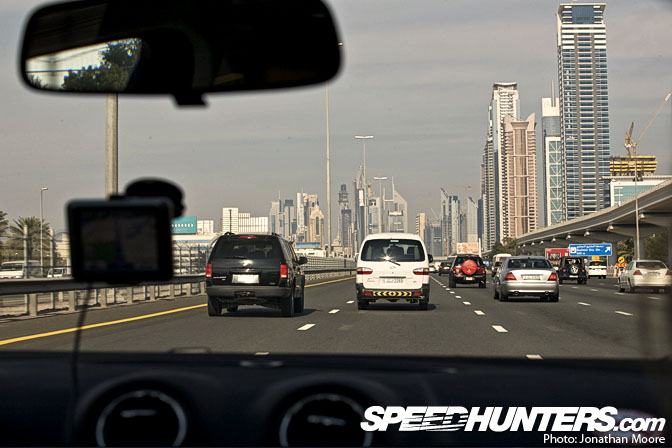 For the most part, driving is a pretty relaxed and chilled affair… but the layout of the city roads is complex and sinuous. I should really say "freeways/dual carriageways" though as there don't seem to be many normal sized roads in Dubai. To get anywhere involved getting on a large, multi-lane roadway.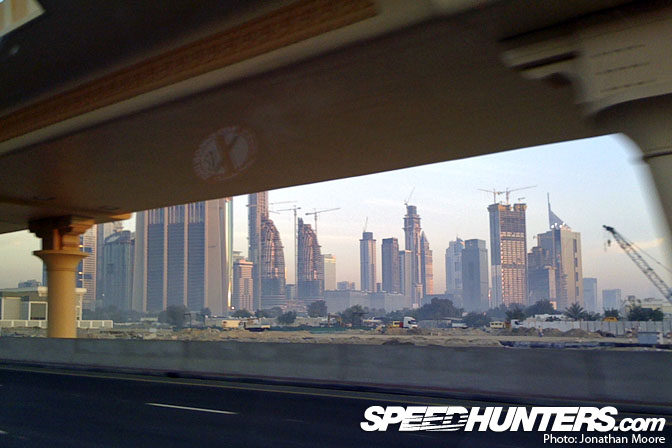 One wrong turn or missed exit and you could expect an extra 20 minutes of driving through freeways/dual carriageways and interchanges.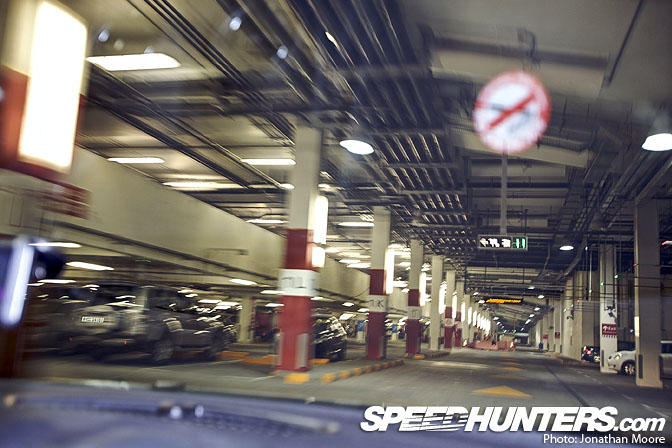 On a few different occasions we found ourselves navigating inside the bowels of the world's largest mall, The Dubai Mall was situated right beside our hotel, and a few times we got caught inside of its seemingly infinitely large underground parking area.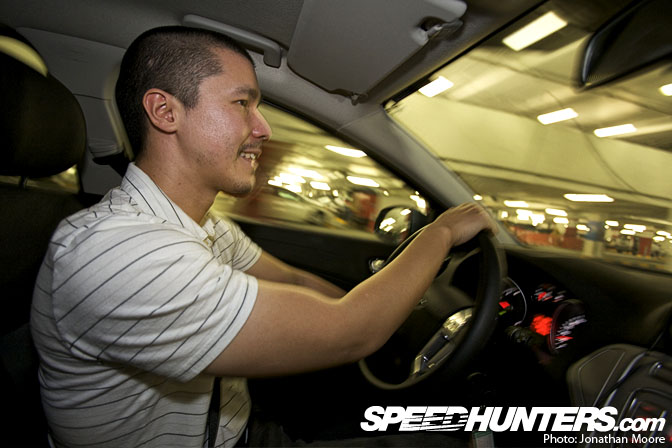 It seemed like our Sat Nav device only partially knew the roads of Dubai and would take us on adventures from time to time. That and a slightly "alien" method of signage logic led to many missed turns.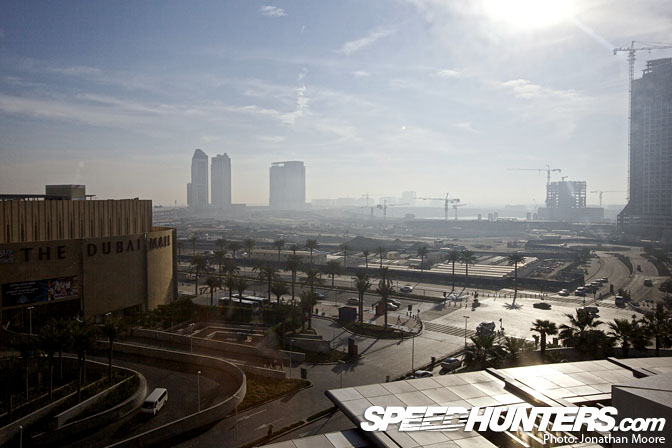 Oh well… it was all part of the adventure.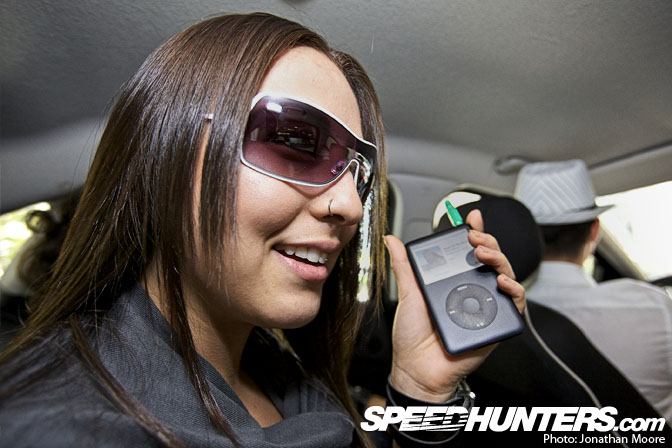 While I struggled to figure out the seemingly simple route between our hotel and the race track, the Speedhunters team came up with a fun way to pass the time in our rented Ford Mondeo: song battling on my iPod… The idea was to try and find the cheesiest, most embarrassing, cringe-worthy song possible.
Miki opened up with a very strong "fromage" candidate: Willie Nelson "Always on my Mind". All full volume, much aural suffering there was.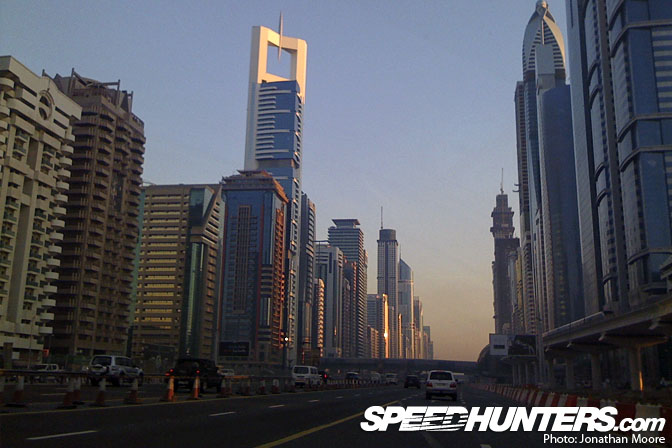 Jonathan Moore countered with Sigue Sigue Sputnik's "Love Missile F1-11″… a song which felt quite suitable to the futuristic cyberpunk backdrop.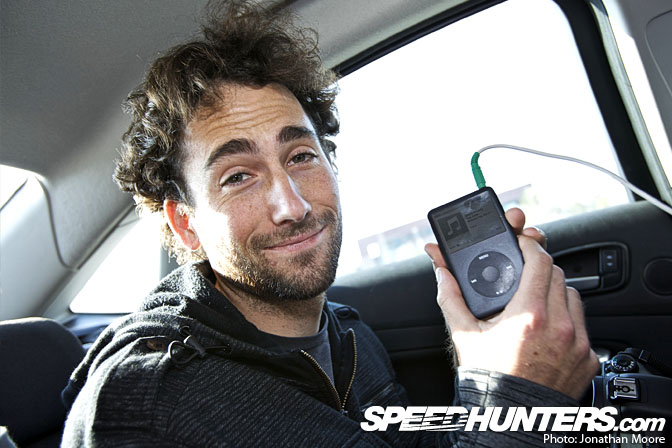 Will Roegge found Pat Benatar's "Love is a Battlefield" on the Rodpod… Pretty cheesy but the group concluded that Miki was still ahead.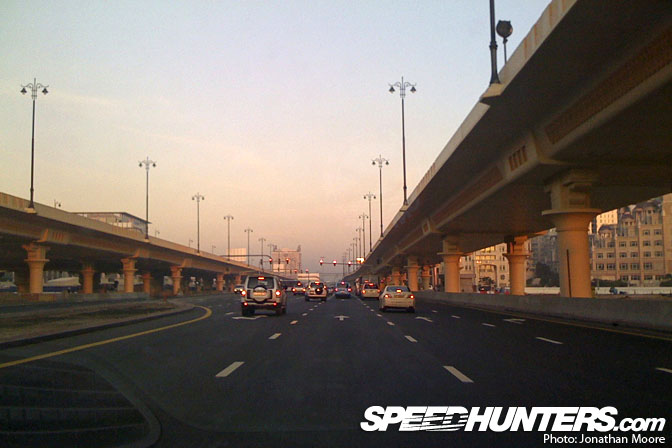 I should point out windows on the Mondeo were firmly rolled up… not sure the locals would have understood the ironic nature of our blaring music.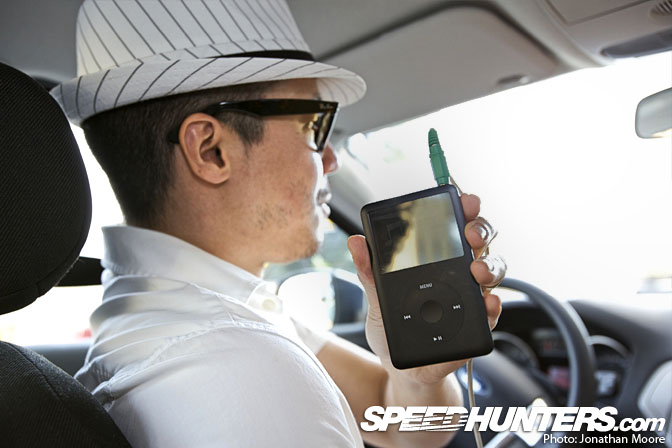 But I took the win with Boston's "More than a Feeling". Fromage in its purest form.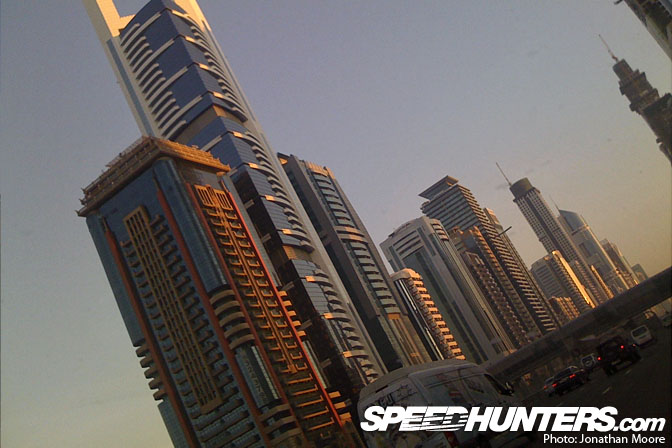 With Boston blasting out from the stereo system we rocketed over to the Mall of the Emirates.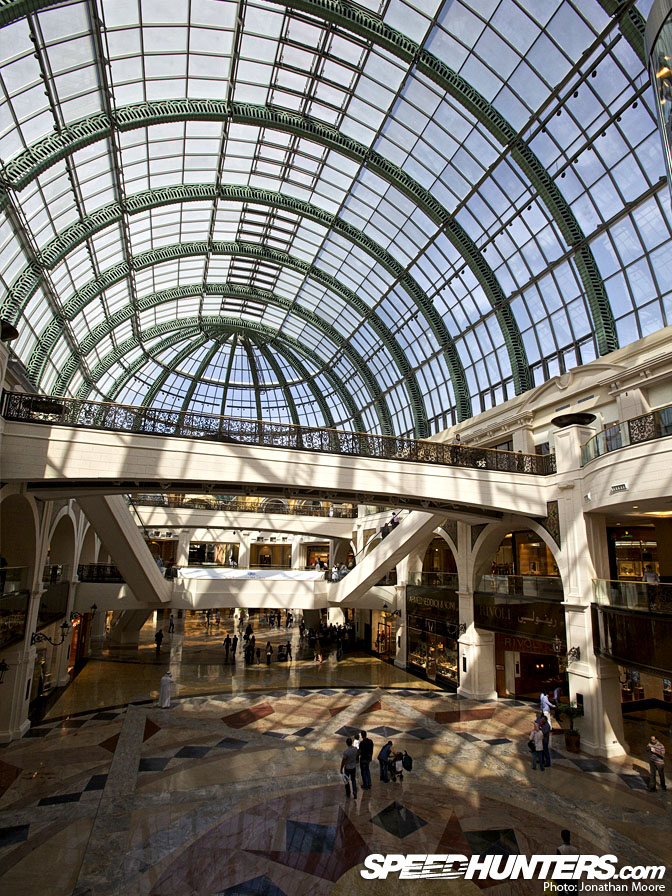 This is one of many staggeringly massive shopping constructs in Dubai.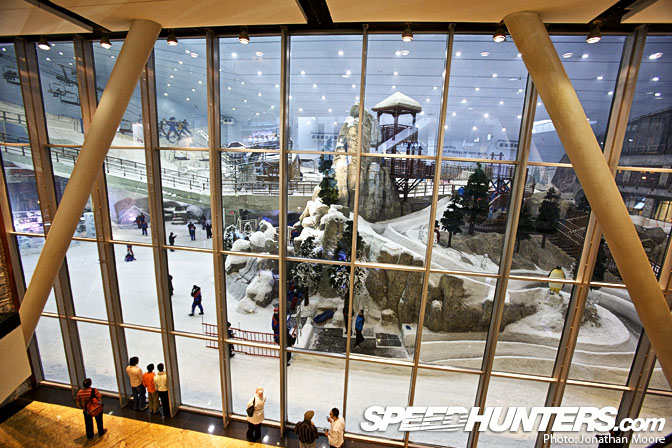 The mall's claim to fame is its indoor ski hill… madness!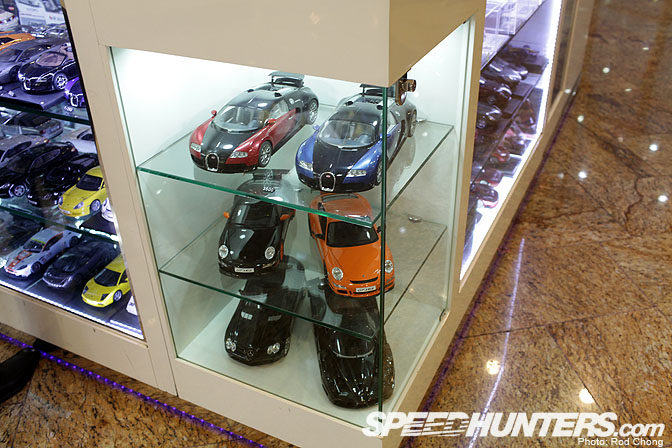 I managed to zero in on a die cast model kiosk. Far more interesting!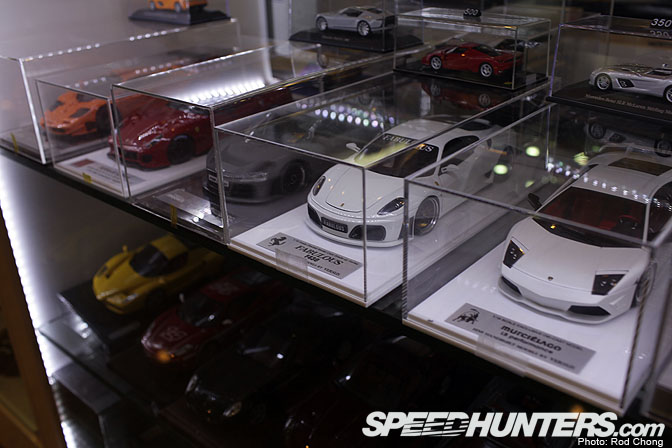 The selection of models focused on high end exotics. I'm sure many of the patrons of this booth own the real life versions of these high end machines.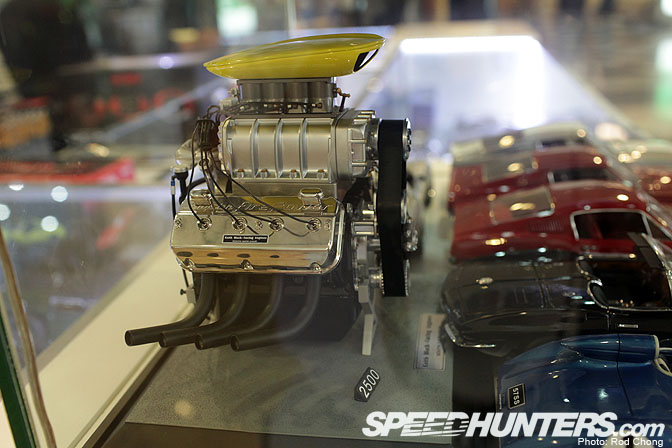 There were also some curious bits of Americana present, like this large scale Hemi engine.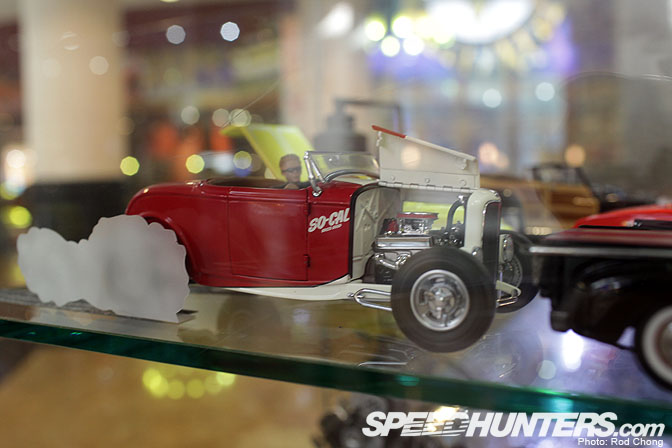 Check the So-Cal Speedshop Hot Rod… I was interesting to see how a little bubble of hot rodding had transplanted itself onto the other side of the globe.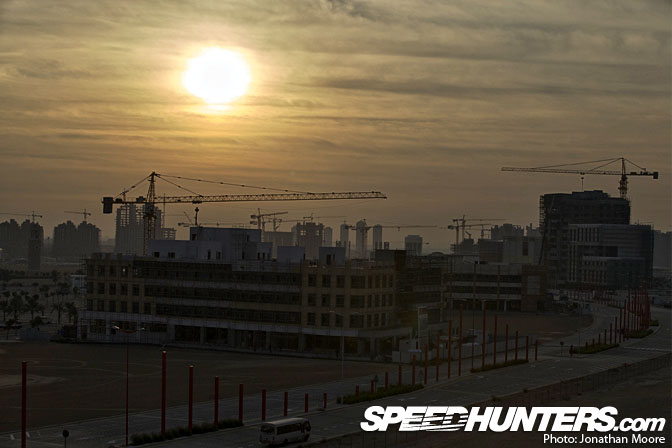 I managed to escape the die cast kiosk without dropping any money though. We left the mall to meander our way through the stalled out construction projects and massive skyscrapers back to our hotel…
it must be also mentioned, that Speedhunters Business Development Director Rachel Kelly found "Dreamweaver" on the Rodpod and managing to reduce
Will Roegge to tears. Victory in the fromage-fest was hers!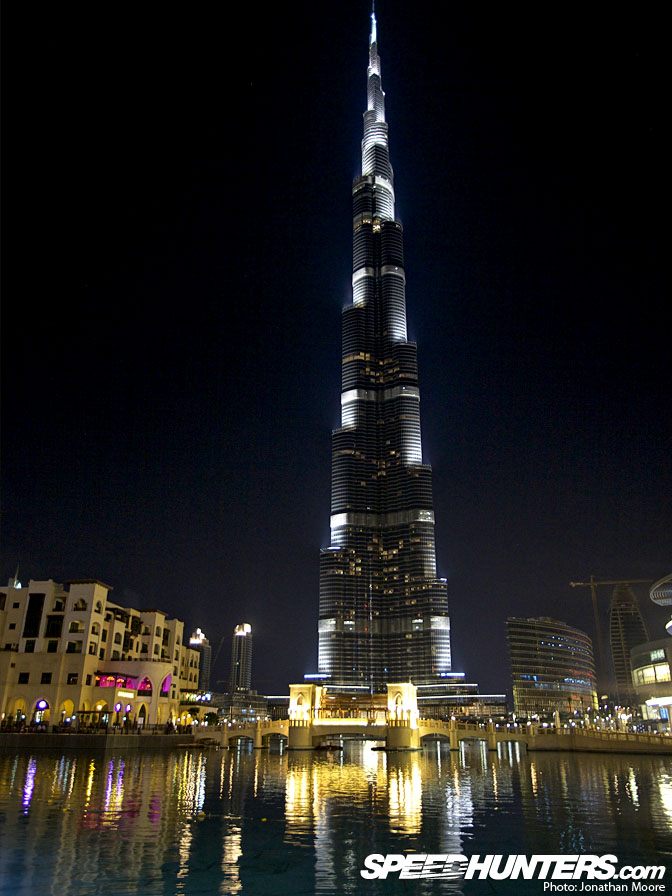 I'm already thinking about Dubai 2011 now hahaha…
:R