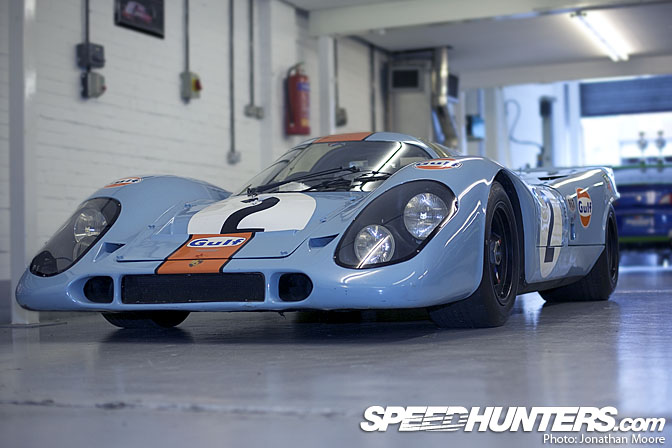 Developing new cars and supporting current racers might be their speciality, but Barwell also have a lot of experience running historic cars. Parked up in front of the prep bays are two stunning examples they take care of: a pristine 1969 Porsche 917 and an original 1697 Ford GT40.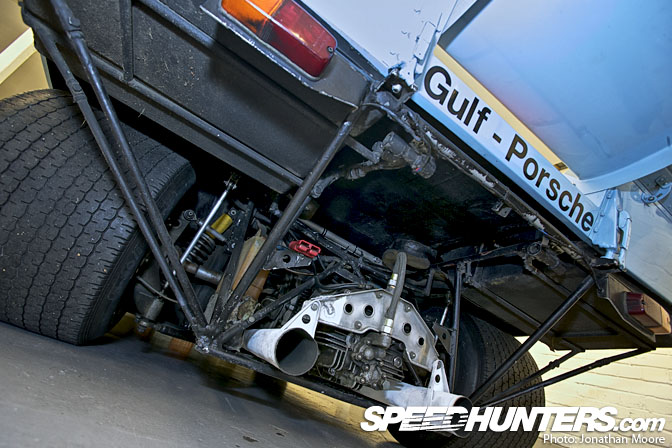 The Porsche 917 is chassis number  013/34. It was built for the 1970 season, and although it didn't have much success whilst racing with John Wyer Automotive's Gulf team its claim to fame is that it was used in the making of Steve McQueen's iconic Le Mans film. British driver David Piper barrel-rolled the car during filming, but thankfully survived and has continued racing to this day despite losing a leg as a result of the crash.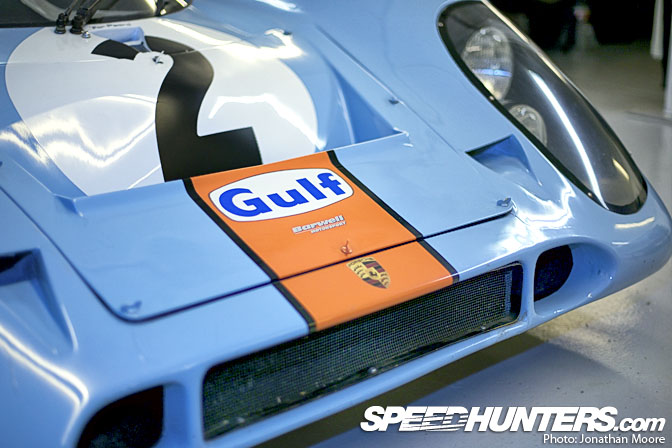 The factory repaired it as chassis 034 for the 1971 season, where it found much better luck winning the Daytona 24 Hours (Pedro Rodriguez/Jackie Oliver), Monza 1000km (Pedro Rodriguez/Jackie Oliver) and Osterreichring 1000km (Pedro Rodriguez/Richard Attwood) and also finishing second at the Spa 1000km (Jo Siffert/Derek Bell).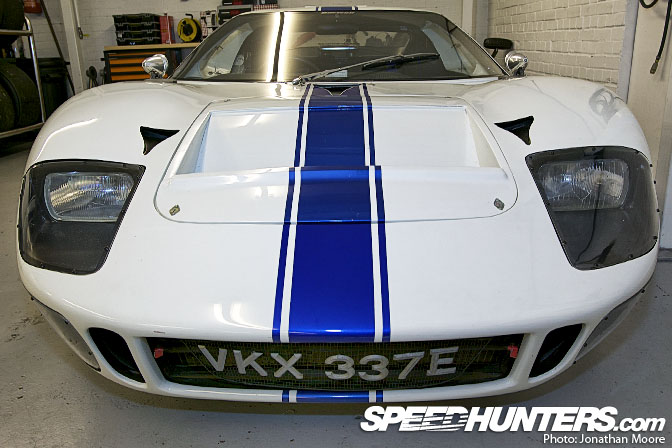 Barwell's 1967 Mk1 GT40 was never a proper race car in period, but was used in the '70s and '80s as a club racer. Chassis P/1071 has a 4.2L V8 Ford 289 fitted with Webers. Team boss Mark Lemmer regularly drives the car at historic events: "We restored it fully 10 years ago – it's completed 10,000 race miles since. It's done the Tour de France twice, it's been raced a couple of times at Spa, we took it to Le Mans for the support race to the 24 and also the Silverstone Classic."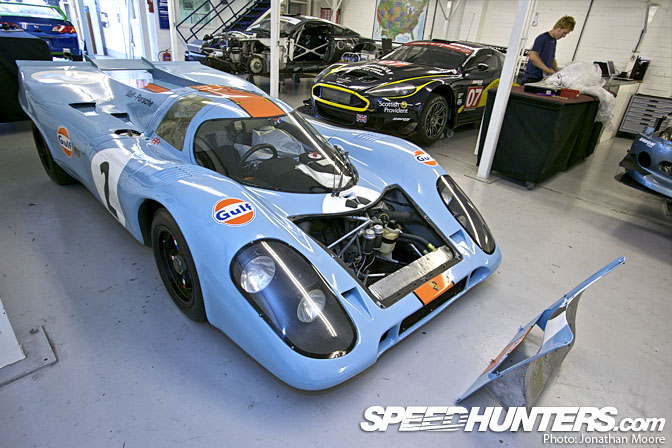 Lemmer: "Our good friend Mark Finburgh bought it off the factory at the end of the '73 season, and he's owned it ever since. It is totally original. It lives in the museum at Spa in Belgium over the winter."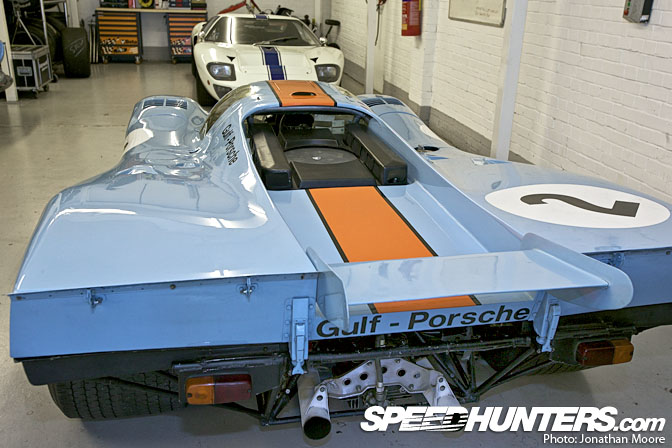 Powered by a 4.5L 12-cylinder air-cooled engine, the spaceframe 917 could top 220mph in short tail configuration or a terrifying 248mph with the long tail bodywork. "Surprisingly, it's not an absolute beast. You can get it nicely sideways off the line, and a little out of shape in slow corners, but the difficulty would have been driving at 190mph on the old Spa in the rain."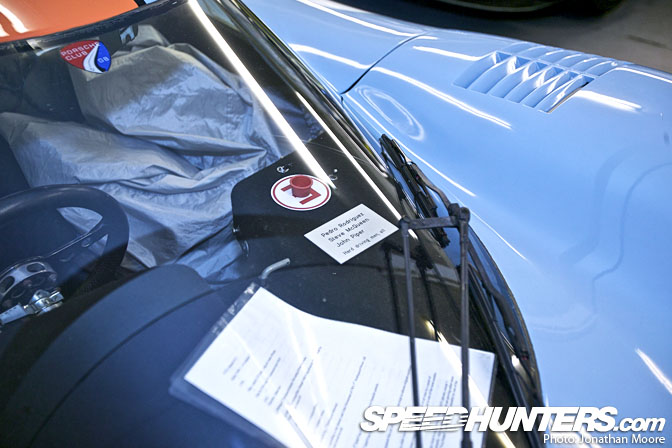 The 917 has been run at Goodwood in the UK  every year since the Festival of Speed started, and was driven by period pilot Jackie Oliver at 2009's edition; check out John Brooks Speedhunters' story for shots of the car in action. With a bit of understatement, Lemmer adds: "Jackie Oliver normally drives it reasonably hard…"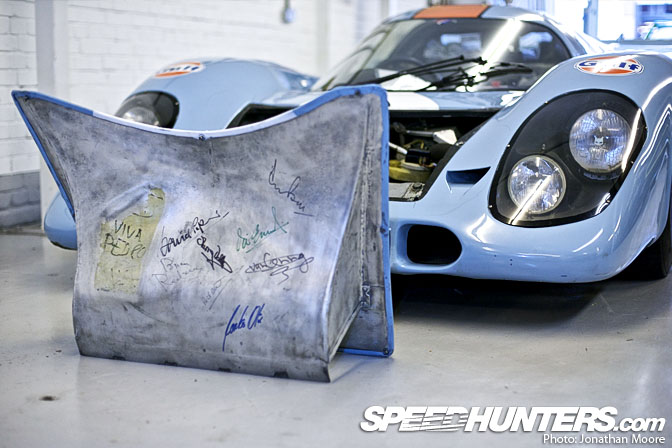 The most amazing thing about this 917 is hidden away under the nose access panel. On the bare metal underside it's been signed by all of its drivers from the 1970s with the exception of Steve McQueen.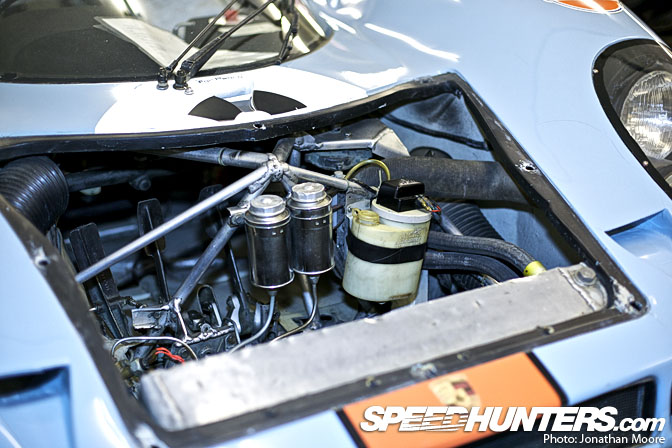 With the panel off you can see just how tight it is up front, and just how scarily close the driver's feet are to the nose of the car: his feet are well ahead of the front axle line and only protected from a frontal impact by that small knot of welded steel strengtheners. Amazingly, despite this and the horror stories of the car's handling when Porsche first tested it, no one was ever killed in a 917: quite something in an era of regular fatalities. The 917 was soon developed into a stable, shockingly fast weapon, perfect for the long straight of Le Mans.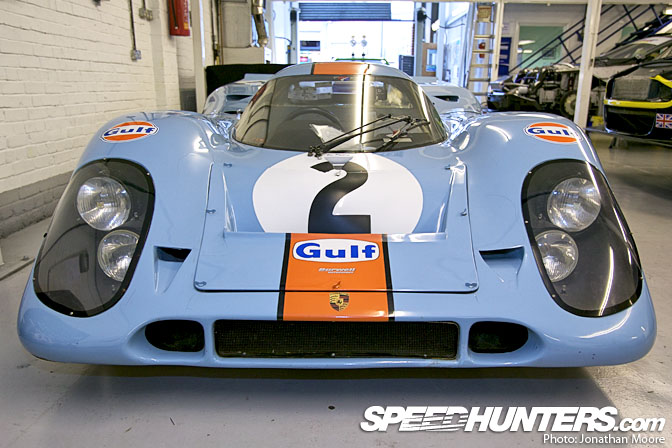 "It's pretty easy to drive slowly! You're constantly reminded of its value."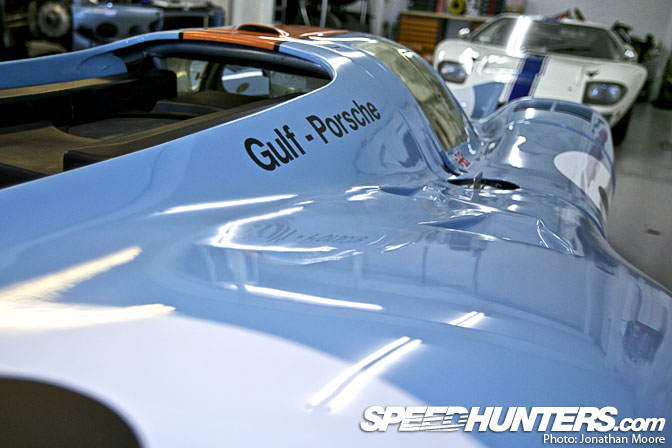 One noticeable thing is that there are no wing mirrors: "You don't need mirrors on a 917 – nothing's going to come past you!"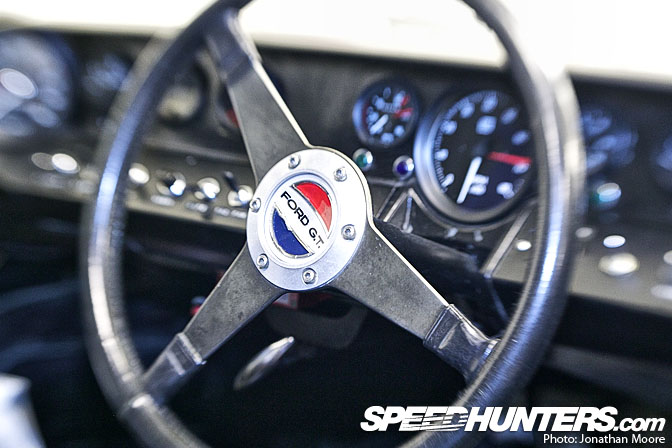 Moving to the GT40, everything inside the cockpit is original. It runs with solid disc brakes; "At Le Mans they last about a lap-and-a-half! It's more of a handful than the 917 generally; it runs on crossplys, so if you drive it normally it goes into terminal understeer; you have to use the power to bring the back round. When it's balanced, it's beautiful, especially in the high-speed corners."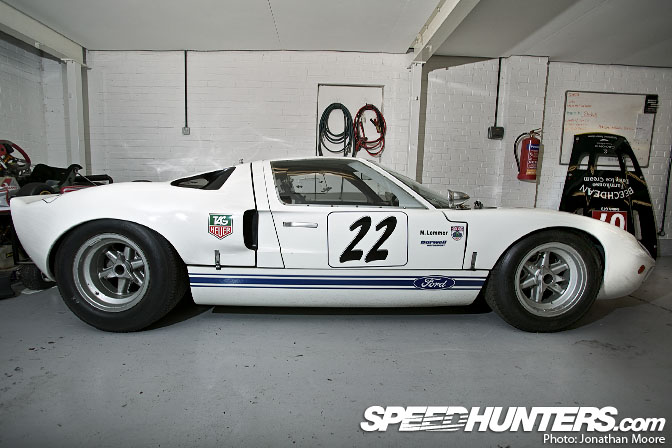 "You have to show it more respect because of the pendulum effect of the mid-engine. It does everything very well – apart from stop!"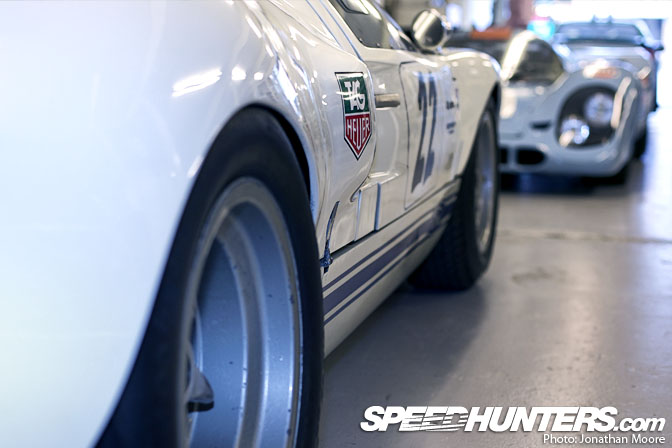 "I've had wins with it at Brands, Spa, and we were third at Le Mans (behind the Bellm Gulf car and the Adrian Newey car). We've also won the Monaco Historic GP a couple of times. It's fascinating working with the old stuff."
Jonathan Moore