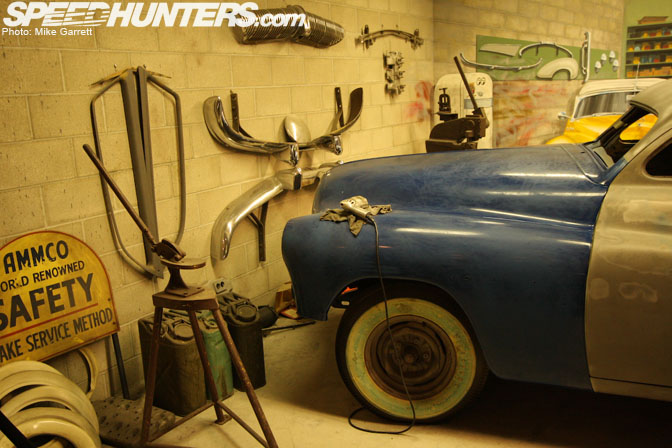 Alright, let's continue where we left off yesterday with my visit to LA's Petersen Automotive Museum. Just as there was an exhibit showcasing a period speed shop, there was another right across the way portraying a 1950's custom car builder.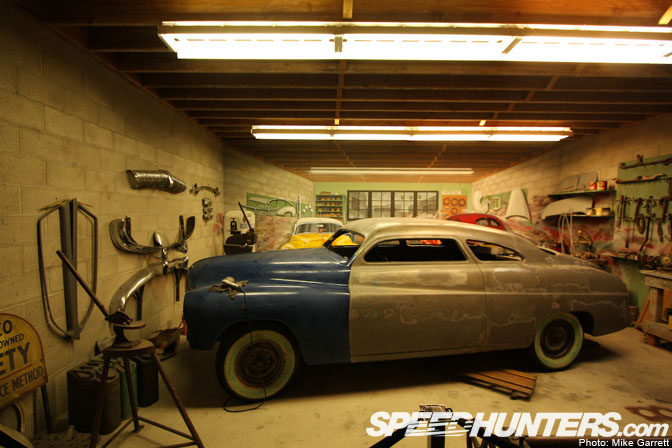 The centerpiece is the unfinished Merc being prepped for paint. If you didn't know this was a museum, these could easily pass as photos from a real garage.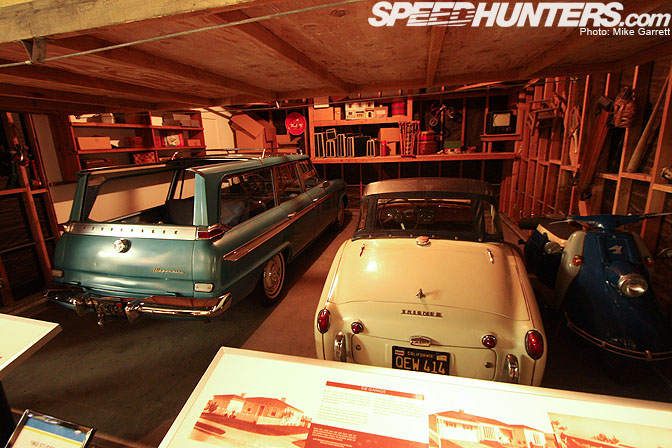 One more garage scene, this one from a 1960's SoCal suburban home, complete with a Studebaker open-top wagon and a Triumph sports car.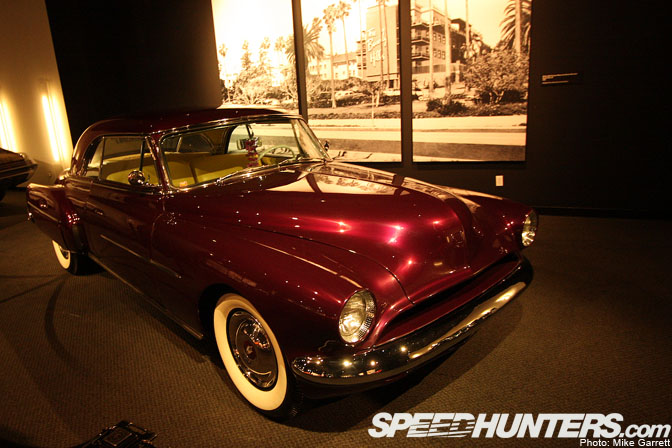 One of the featured exhibitions happening right now is dedicated to cars designed right here in Southern California. It includes everything from early Coachcraft cars to customs like the '50 Olds Polynesian built Valley Custom Shop.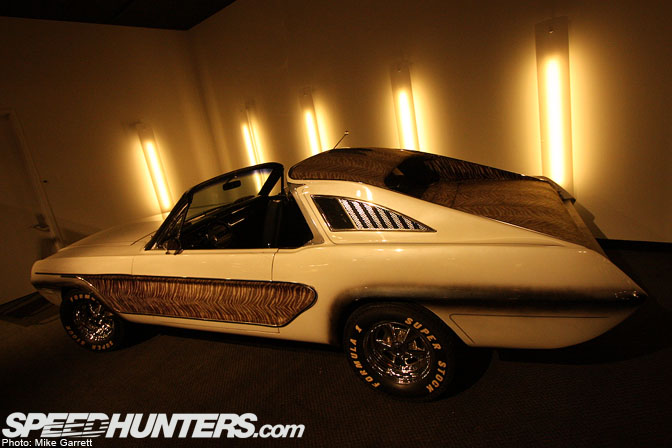 George Barris' "Zebra" Mustang is also part of the this display. You gotta love the "Super Stock Formula 1" tires.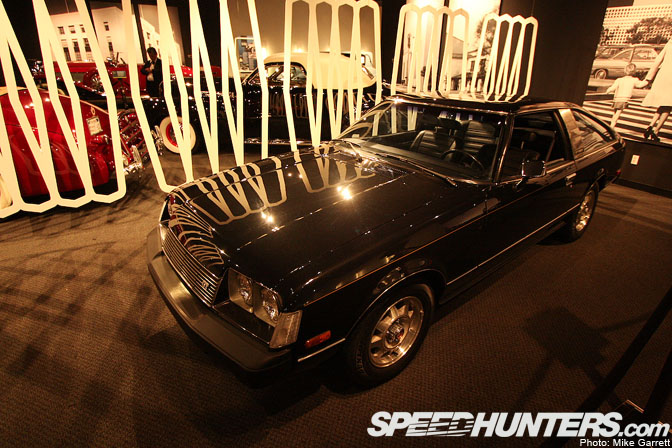 A pristine 1978 Toyota Celica is also part of this exhibit. This car was created at Toyota's Calty design center in LA.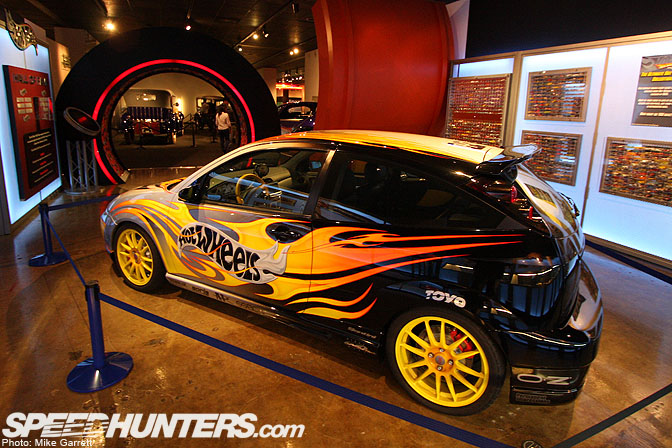 One of the permanent exhibits is the Hot Wheels Hall of Fame, dedicated to one of America's most well known toys.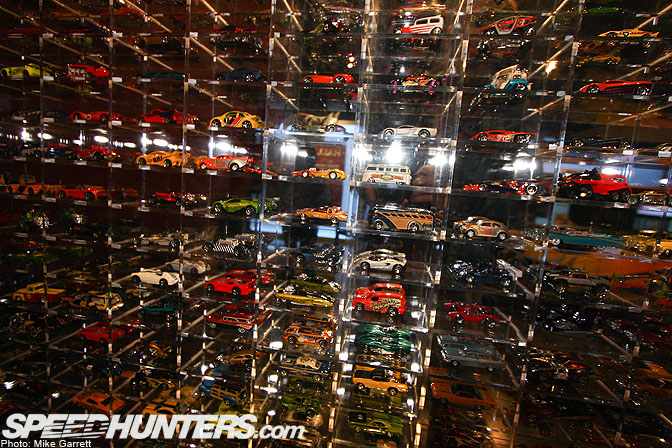 The eight-year-old in me is very happy now…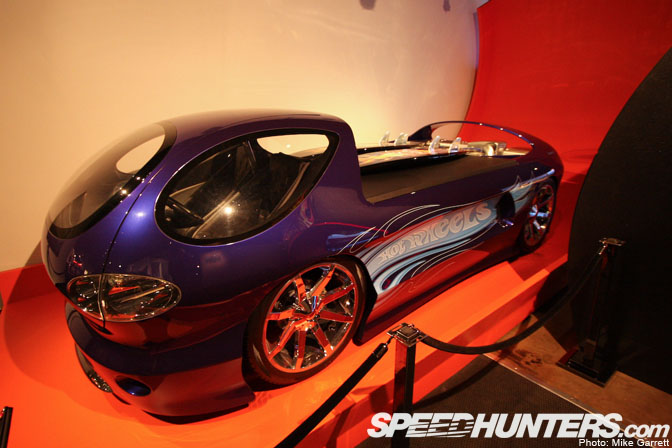 The lifesize version of the Hotwheels Deora II can be found here.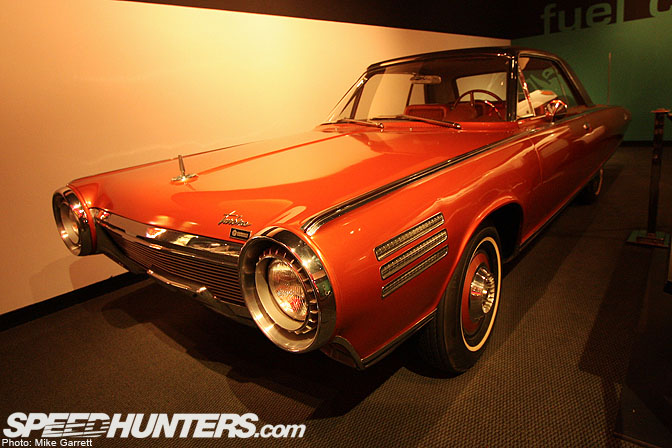 A permanent exhibit on alternative power includes cars like the Chrysler Turbine Car of the 1960's. Jay Leno actually owns of the few road-going examples of these cars…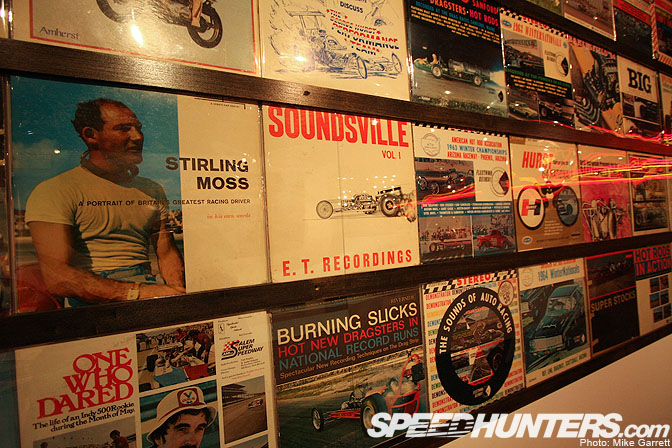 Another special exhibit, "The Sounds of Speed", featuring the artwork of nearly 200 automotive-themed LP's.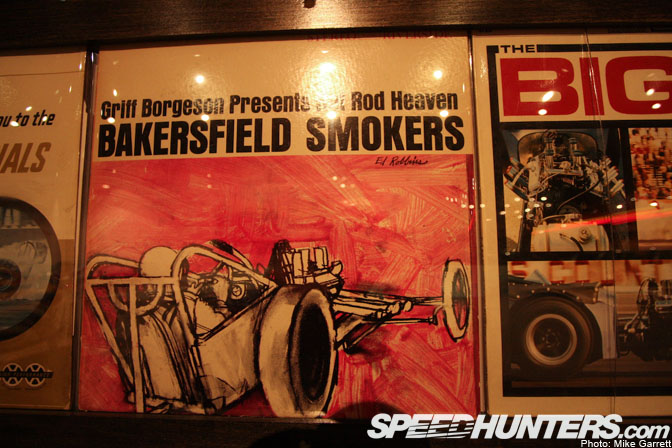 "Bakersfield Smokers". So cool…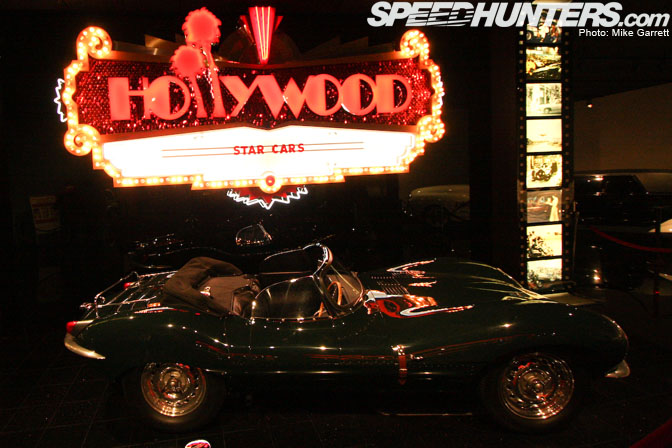 An LA car museum wouldn't be complete with out something dedicated to the cars of the silver screen. The Star Cars exhibit features machines like this '56 Jag owned by Steve McQueen.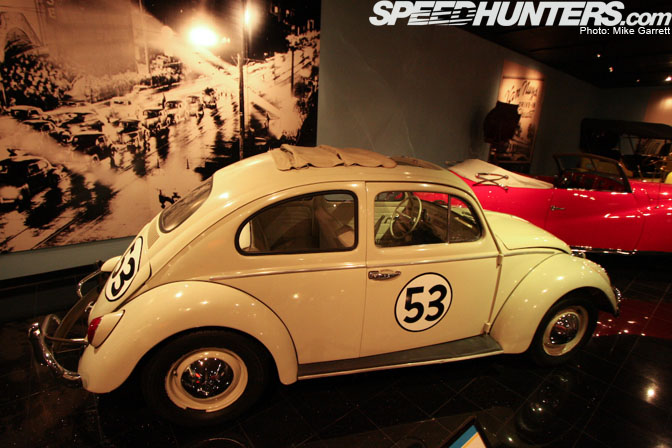 The Love Bug makes an appearance here…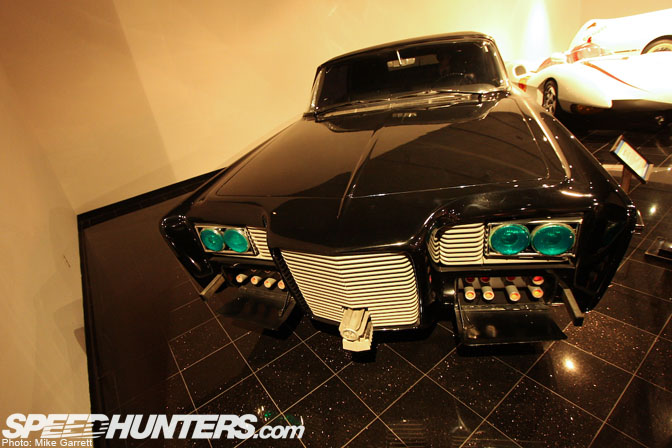 …as does the Black Beauty from the 1960's Green Hornet television show.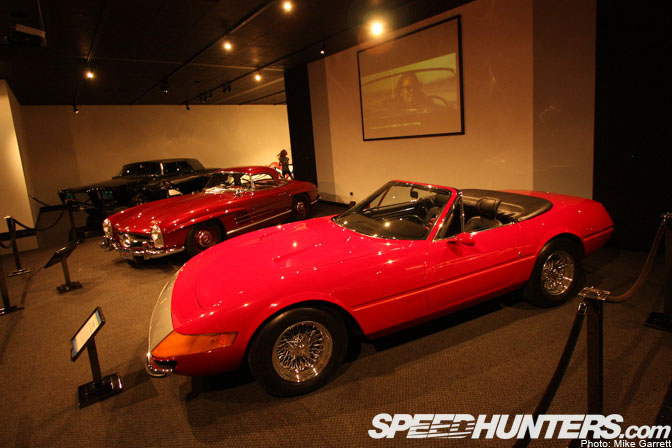 This '72 Ferrari 365 GTS/4 Daytona Spyder was driven by Raul Julia in the film, The Gumball Rally. The LA River race scene from the movie plays on an endless loop…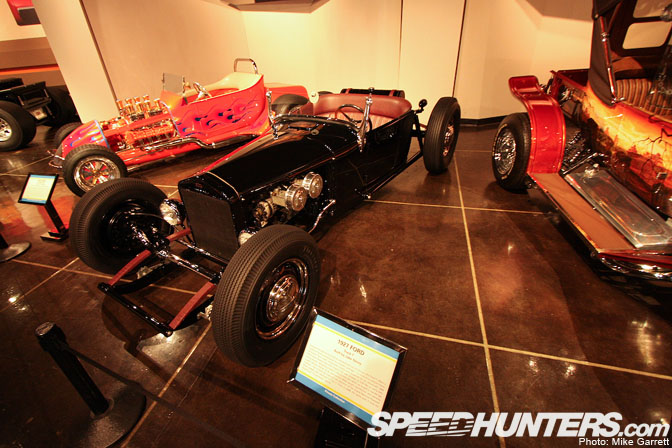 Another room houses various examples of hot rods, both modern and classic.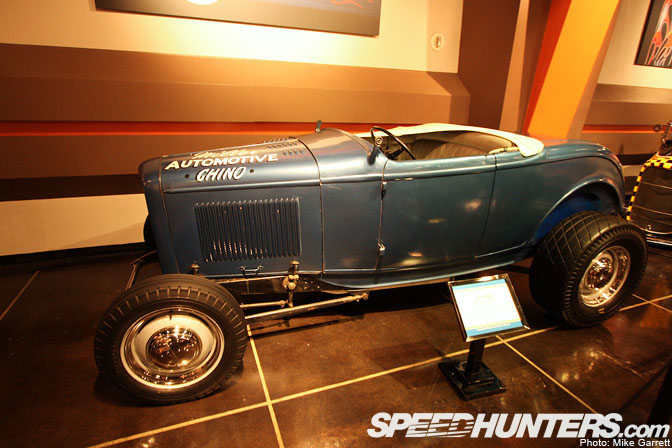 The Miller High Boy Bonneville racer is pure cool…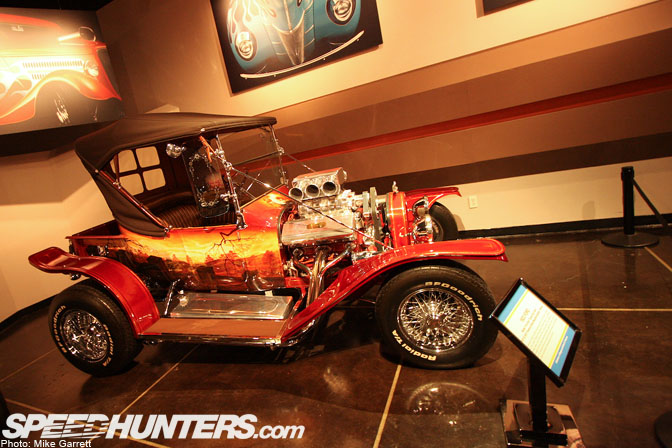 …but I'm not so sure about this over the top '23 Ford from the 1970's.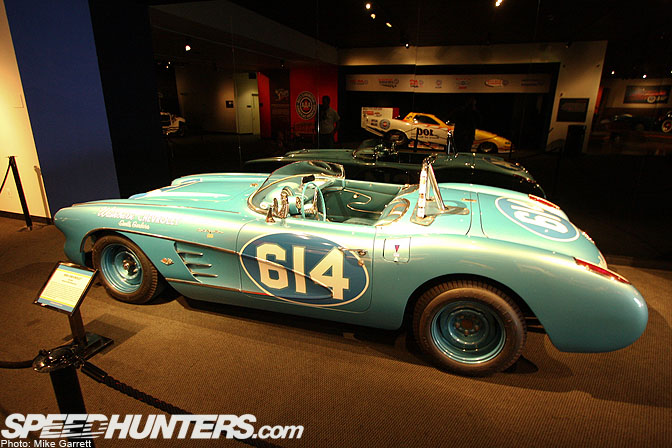 One of my favorite cars was this '59 Corvette raced by Bob Bondurant in the late '50s and early '60s.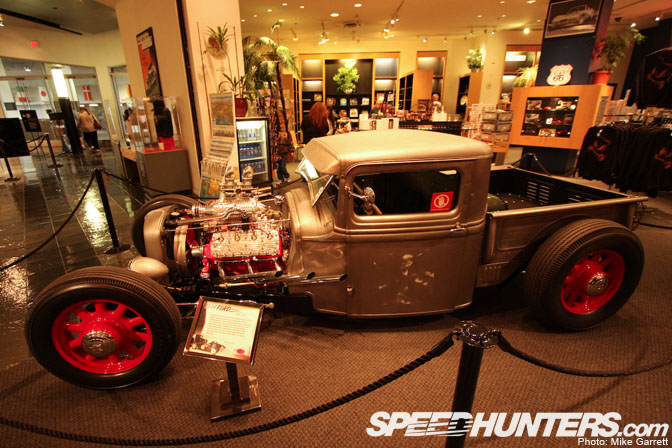 And finally, Jimmy Shine's '34 pickup, which can be found in the museum's gift shop.
If you are ever in LA and have a few hours to kill, I highly suggest a visit to the Petersen Automotive Museum.
I'll finish up tomorrow with a look at the special "Misfits of Motordom" display.
-Mike Garrett