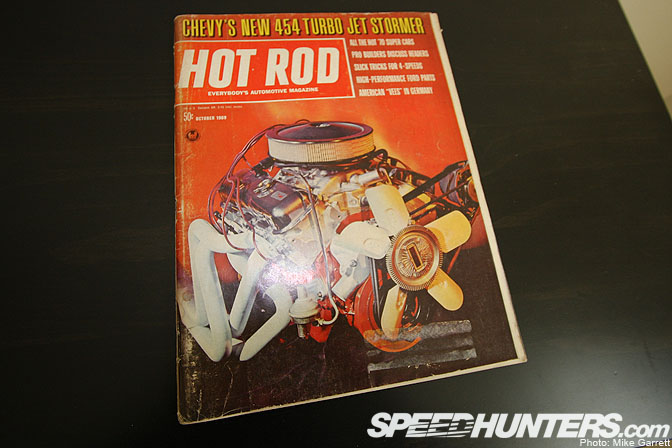 A few weeks ago the wife and I picked up a much-need bookshelf for my office. As I unpacked boxes of magazines and books that had been stored away for a couple years, I came across a stack of Hot Rod magazines from the late '60s and early '70s. I think I paid about five dollars for the whole bunch at a swap meet several years ago. There's really no better way to look at automotive history than browsing through the pages of a vintage magazine.
The articles, the photography, the advertisements, and even the smell of the pages – it's quite the experience.
I thought it'd be cool to share a little of this nostalgia with a look at the October, 1969 issue of Hot Rod Magazine.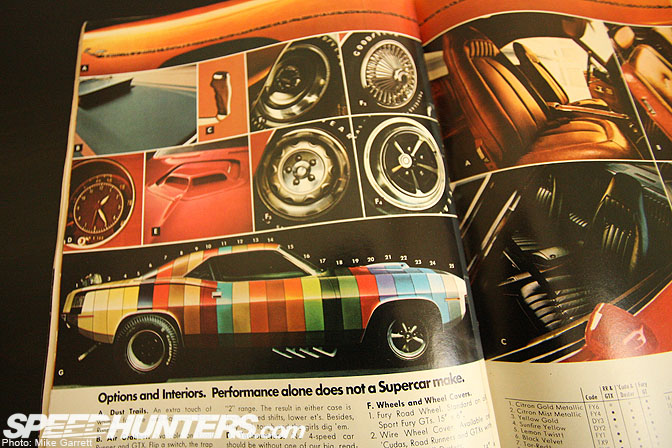 October, '69 – we are talking about the height of the muscle car era here. The magazine is packed full of far-out advertisements for the "supercars" of the day, including Plymouth's "Rapid Transit System".  The wording in these ads is just as cool as the photos. When talking about the automatic and manual shifter options available the ad tates, "The result in either case is fewer missed shifts, lower et's. Besides, they look tough and the girls dig 'em."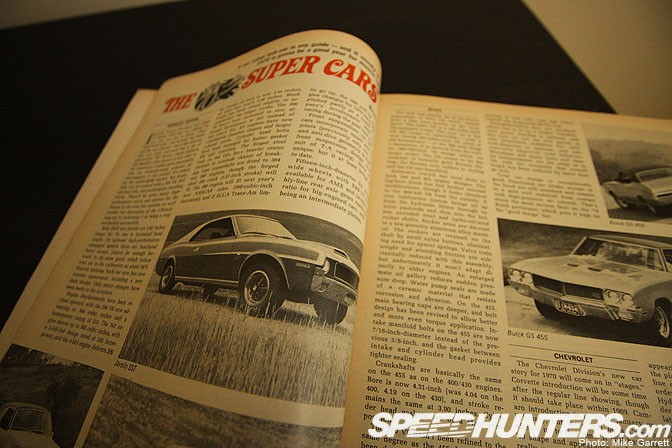 The issue also includes a guide to all the hot new 1970 models available in showrooms at the time.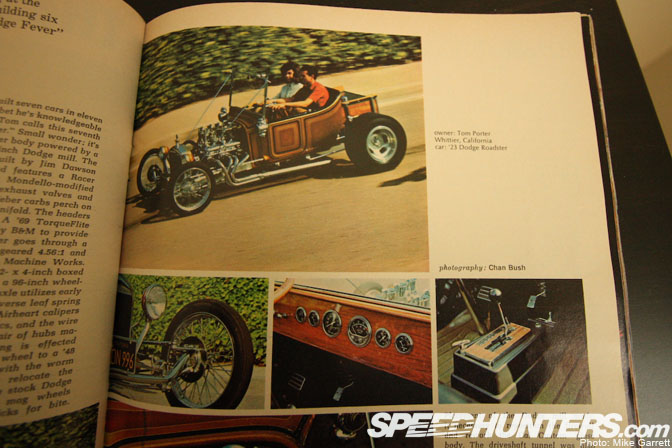 Here's a feature on a '22 Dodge Roadster done in that typical late '60s, early '70s style. This style might not be the most popular thing right now, but it's not hard to imagine a comeback for slotted mags and wire wheels on hot rods…
A brilliant fold-out ad for the 1970 GTO, not unlike the one I posted about last month.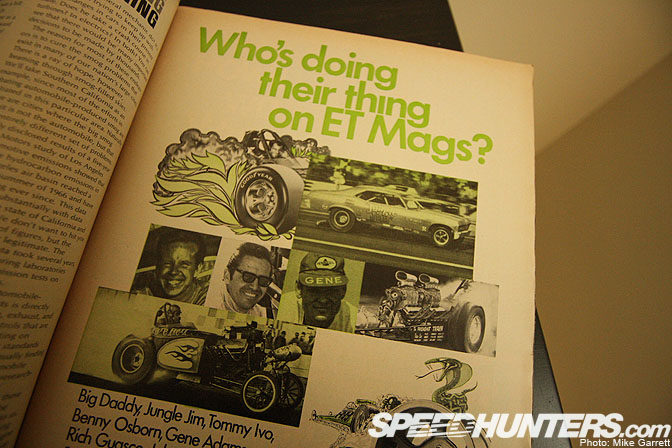 Another groovy ad, this one for ET Mag Wheels.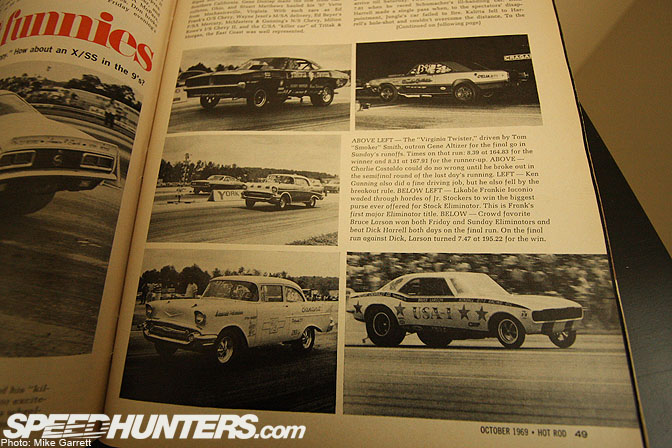 Here's a nice little bit of coverage from the 1969 Super Stock Nationals complete with Bill "Grumpy" Jenkins Camaro.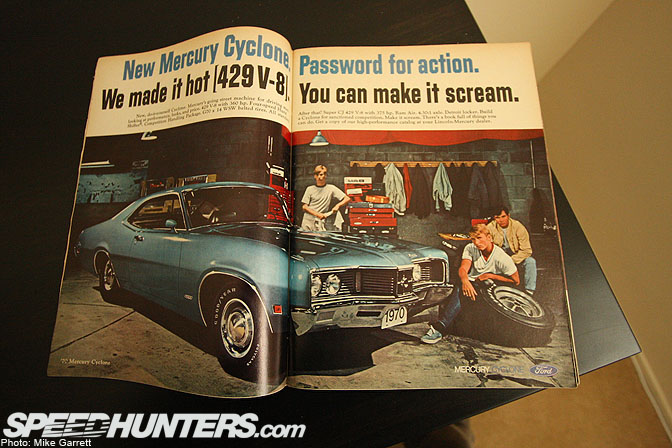 I really can't get enough of these retro muscle car ads…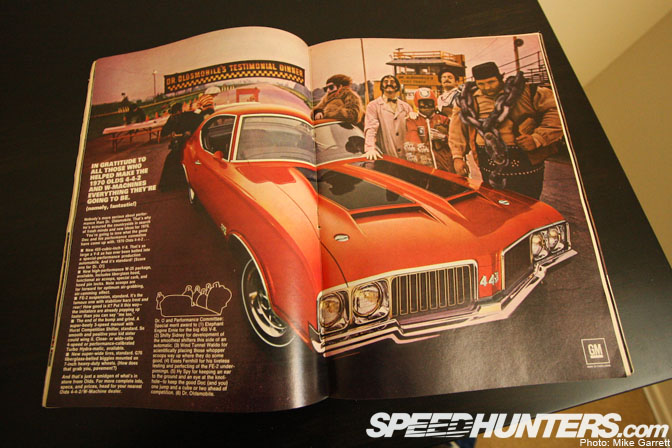 Here's one for the '70 Olds 4-4-2, with characters like Elephant Engine Ernie, Shifty Sidney, Wind Tunnel Waldo, and of course Dr. Oldsmobile.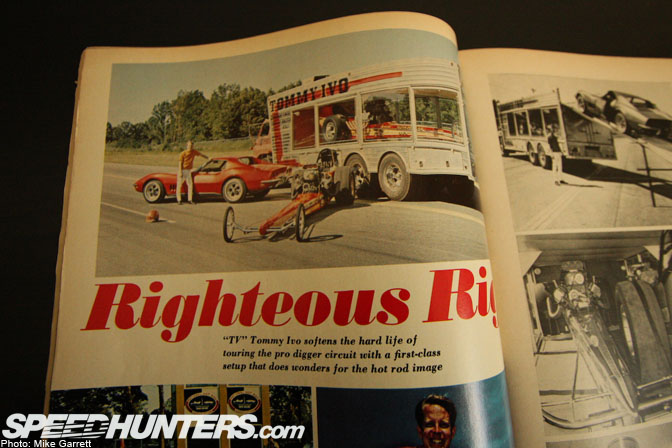 Here's a story about our friend "TV" Tommy Ivo and his trick hauler.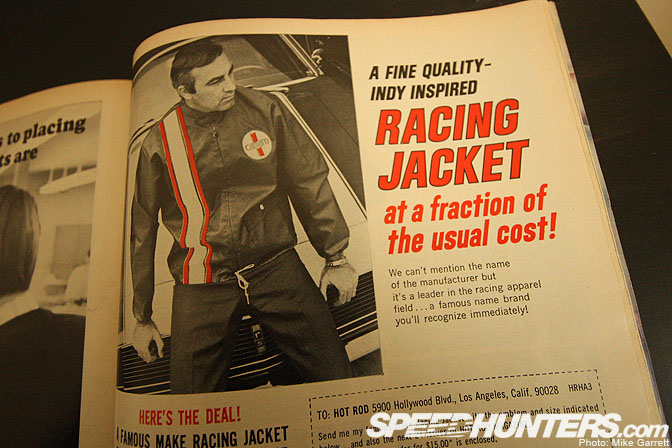 Racing jackets were very popular at this time. Available complete with your choice of logo…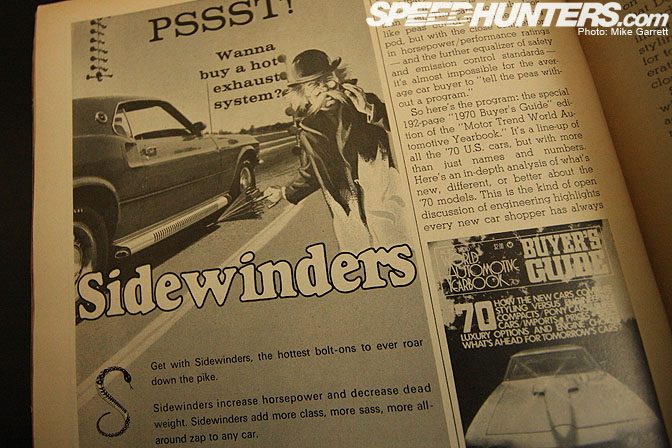 Sidewinders exhaust adds "more class, more sass, and more all around zap to any car".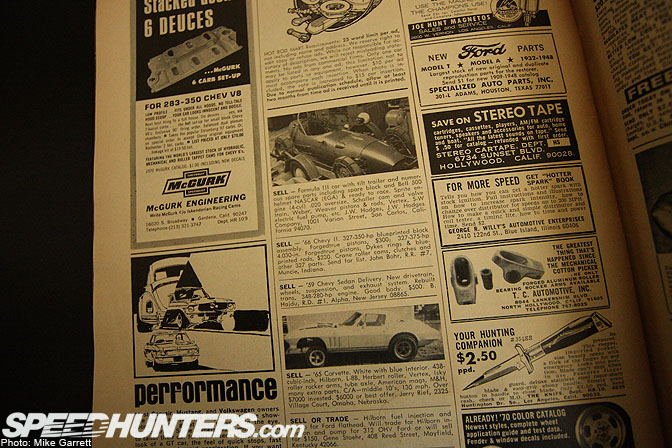 The classified ads are also a lot of fun to look through. $6000 for a '65 Corvette race car seems wild by today's standards, but that was a lot of coin in 1969.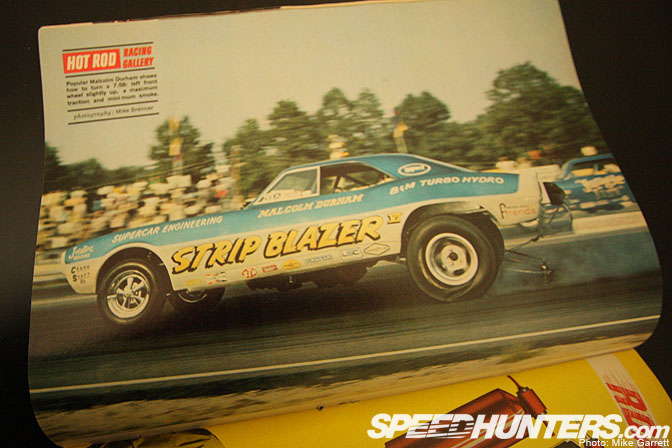 An early funny car in full, 1969 color.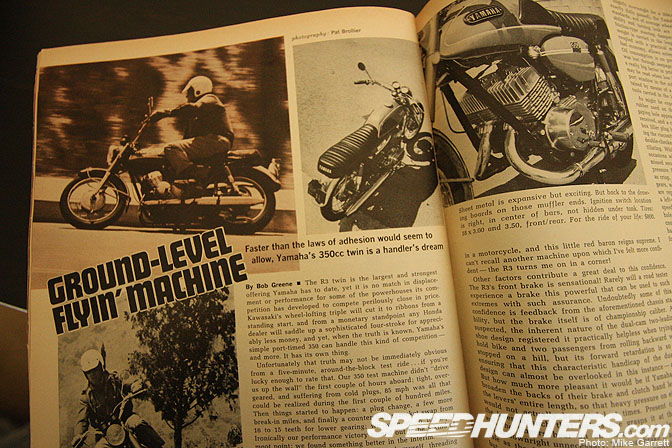 Motorcycles were a regular part of the magazine at this time, along with things like go karts, dune buggies, and even speedboats.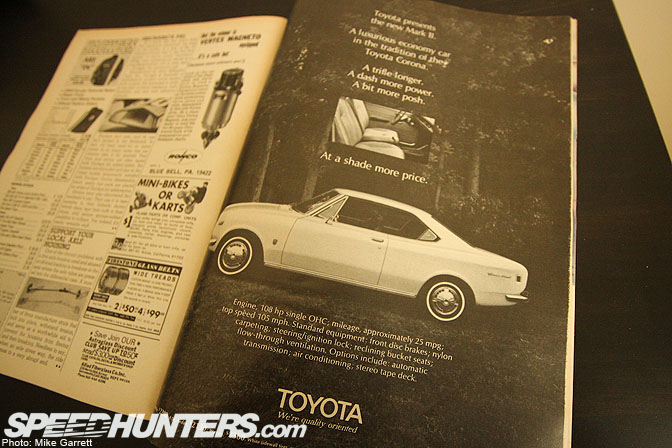 Here's an advertisement for the new and luxurious Toyota Corona Mark II.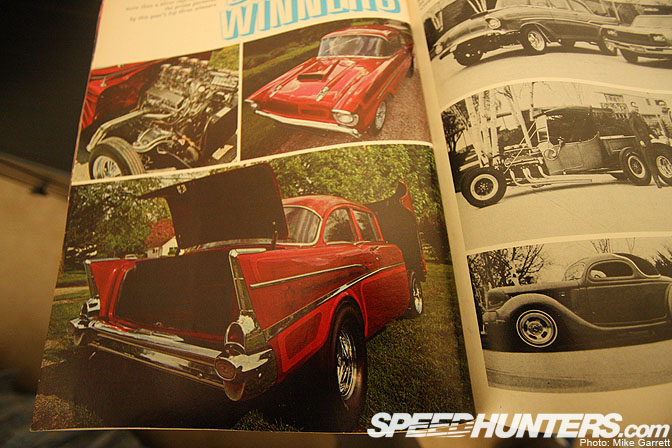 Finally, a few period show cars, including a radical '57 Chevy.
Now, I just wonder it modern car magazines will be as fun to look at 40 years from now?
-Mike Garrett