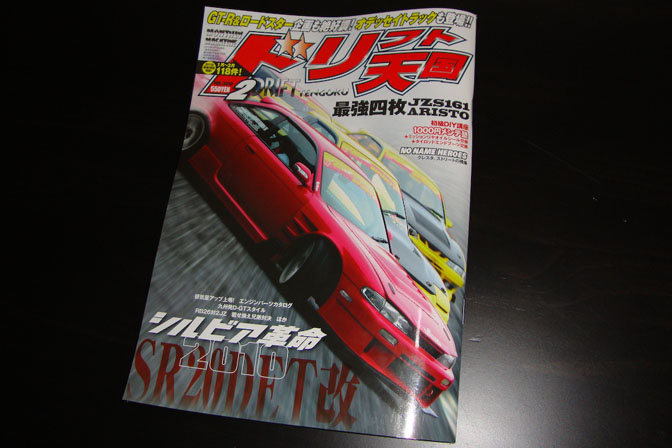 The other day while I was at the local Japanese bookstore I spotted a copy of the February, 2010 issue of Drift Tengoku magazine sitting on the shelf. I thought to myself, it's been a while since I've picked up a Doriten mag, and much to the dismay of the wife I added another magazine to the collection.
After getting home and flipping through it, I figured I'd highlight the issue here on Speedhunters. All Doritens are packed full of cool drift cars, but this one seemed even better than usual.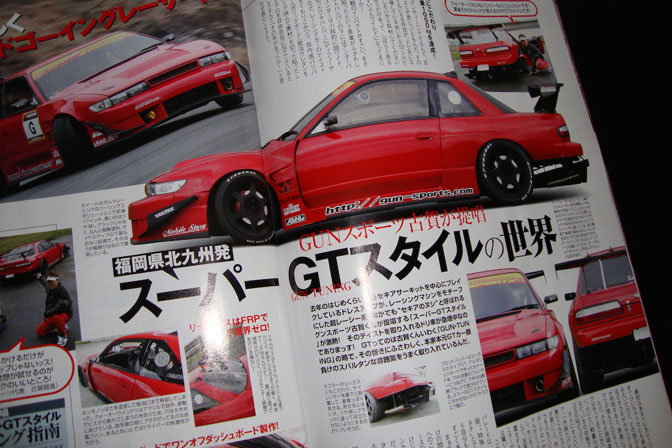 The cover story is on a group of "GT Style" Silvias from Kyushu. People in Japan are always finding ways to reinvent the S-chassis, and these cars are a fine example.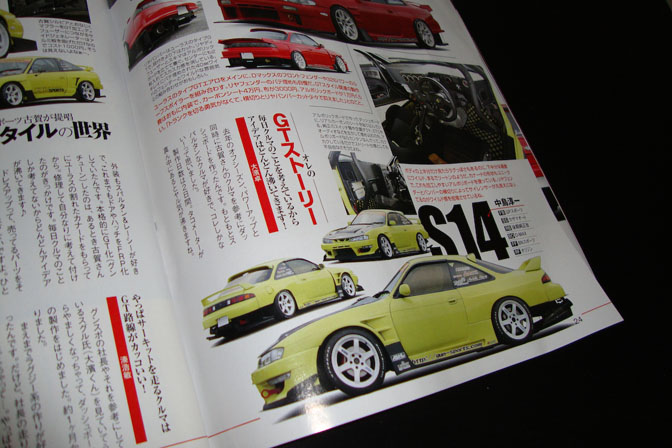 With these cars it's all about taking an S13 or S14 and giving it the look of a Super GT racer. We're talking aggressive diffusers, canards, and even white-letter rubber.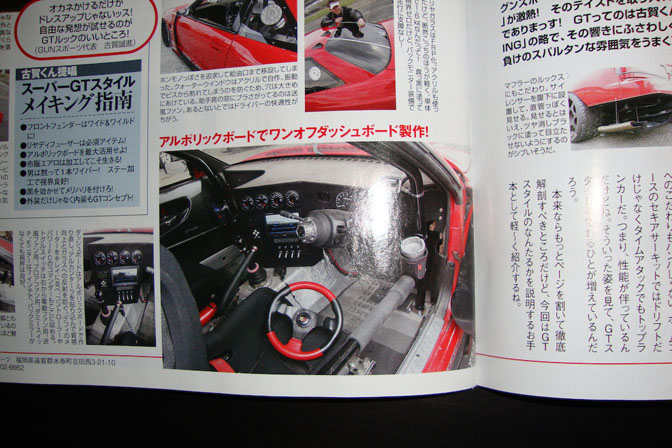 The GT touch even extends inside the cars with these one-off dashboard conversions. Nuts.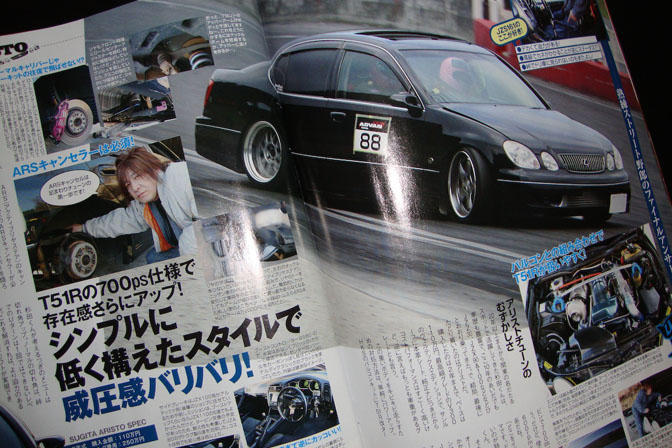 Another feature from this issue highlights three different drift-tuned JZS161 Aristos from around Japan.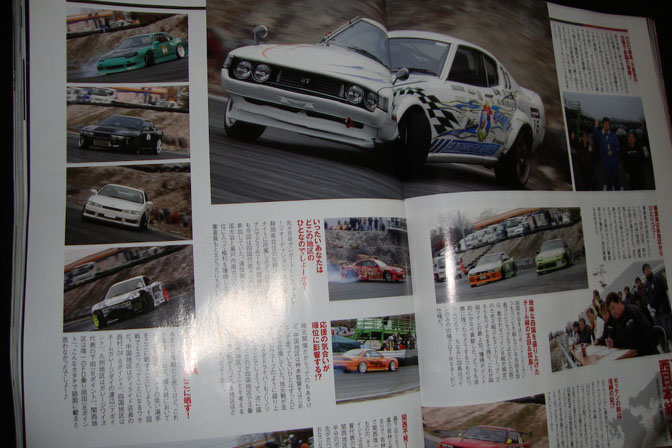 Event coverage includes the West Japan Doricon at Bihoku Highland Circuit. Check the Celica LB!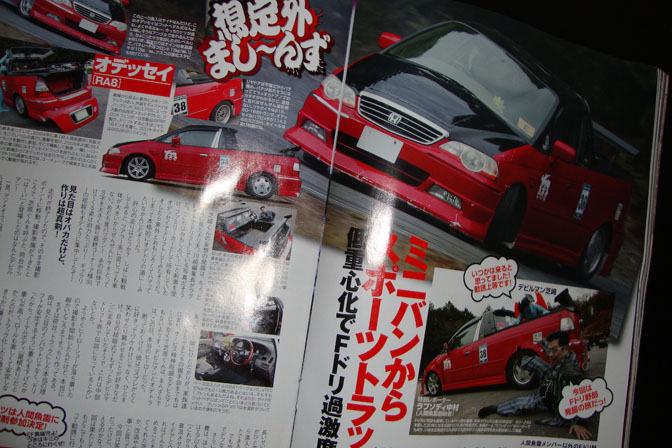 An article that happens to match our theme this month is one on abnormal drift machines. Yes, that's a front-drive Honda Odyssey converted to a pickup and used for drifting…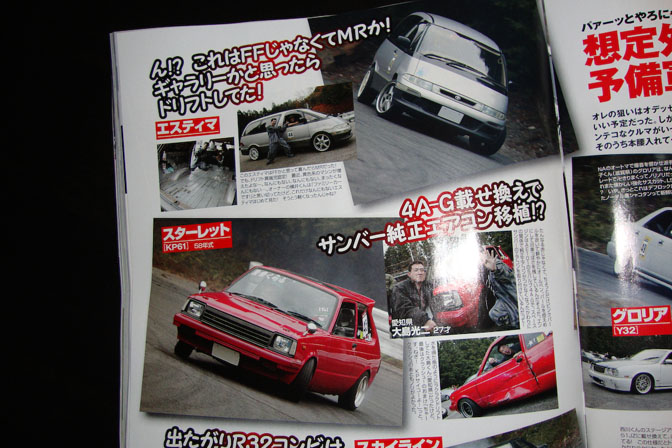 Others in the story include a Toyota Estima and a KP61 Starlet.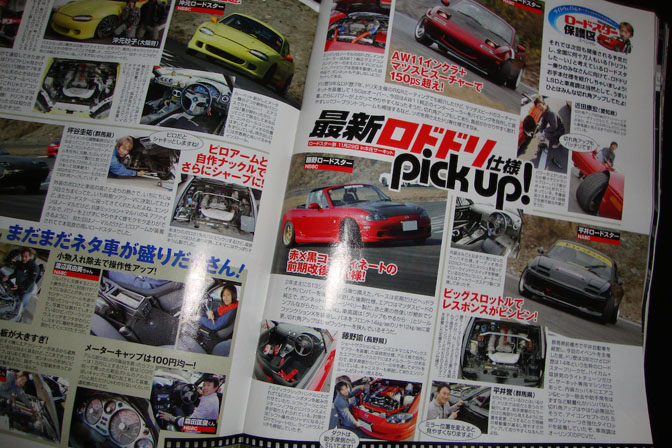 The regular section dedicated to drifting the Mazda Roadster includes a story on a Roadster-only soukoukai at Honjo Circuit. "Roddori" is what they are calling it.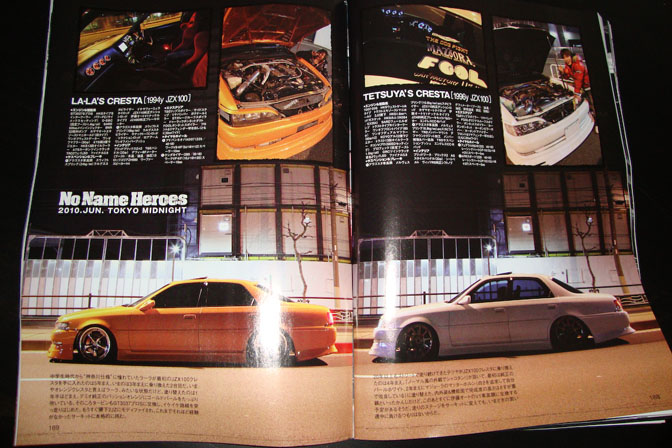 "No Name Heroes" features a pair of JZX100 Crestas, including the infamous Team Fool car – known for ripping up the streets of Tokyo deep into the night.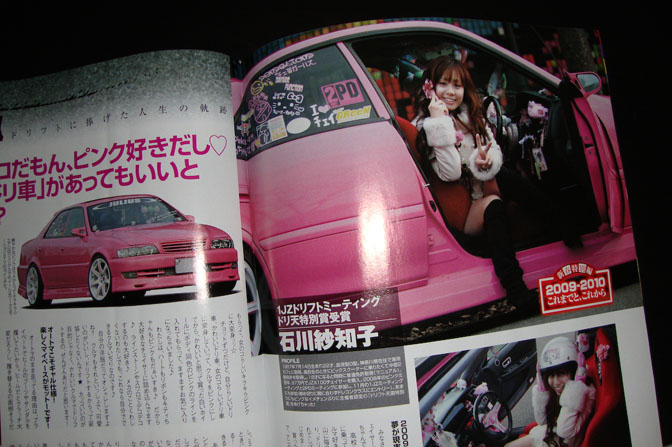 Oh Japan, how I miss thee.
For more, pick up the February, 2010 Drift Tengoku at your nearest Japanese bookstore or online retailer.
-Mike Garrett