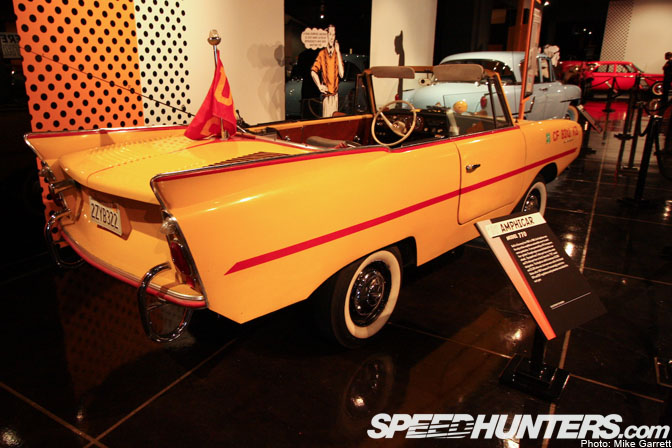 It turns out that my visit to the Petersen Automotive Museum happened at a good time. One of the special exhibits running at the museum right now is called "What Were They Thinking? The Misfits of Motordom", and covers both production and prototype vehicles with abnormal engineering, and cars that just didn't "work" at the time they were introduced. Some of the vehicles on display are well known sales flops, while others are bold designs that never made it past the prototype stage.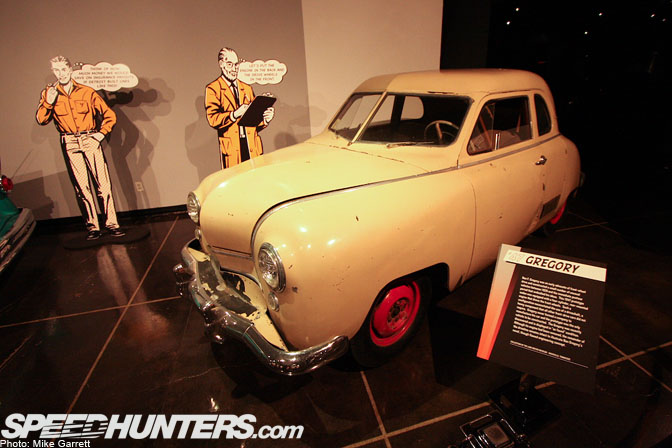 For example, did you know there was actually a rear-engine, front-wheel-drive car? Yep, the 1947 Gregory.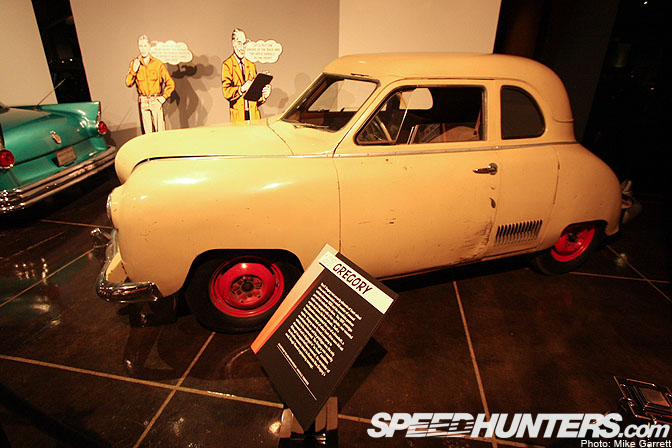 Not surprisingly, this car never made it into production. This recently-discovered Gregory prototype is the only one of its type.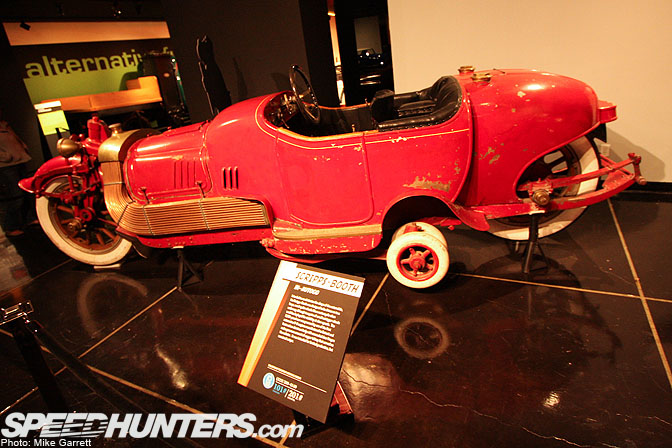 Here's another strange machine, the 1908 Scripps-Booth. Essentially it was a big motorcycle with "training wheels" to maintain balance when stopped.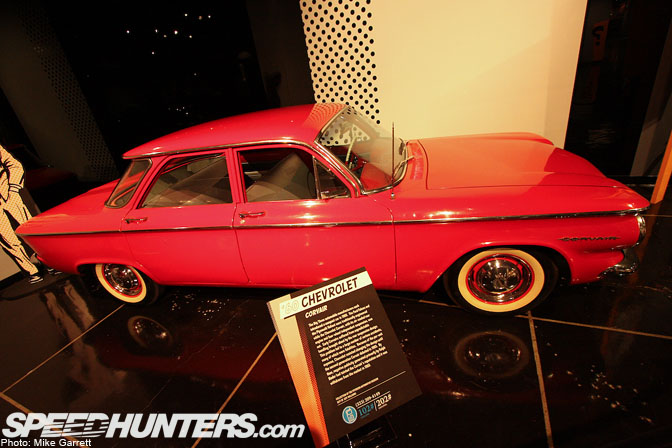 The '60 Chevy Corvair is one of the more mainstream models on display. Even with all the bad attention this rear-engine, aircooled compact got, the Corvair still survived for nearly 10 years…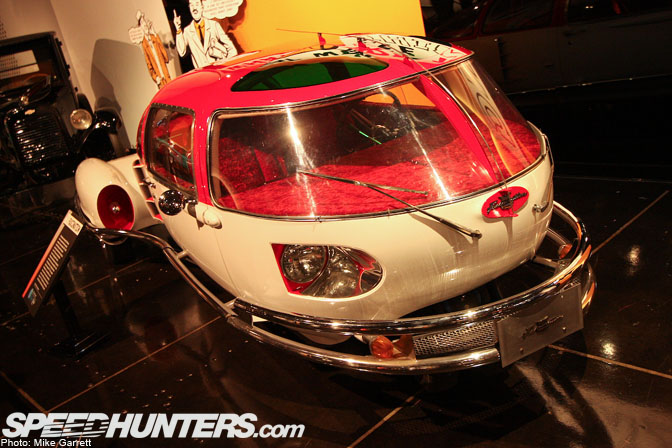 This strange looking piece is the 1974 Fascination. It was originally designed to be propeller-driven, but after difficulties with the prop, it was converted to a standard drivetrain.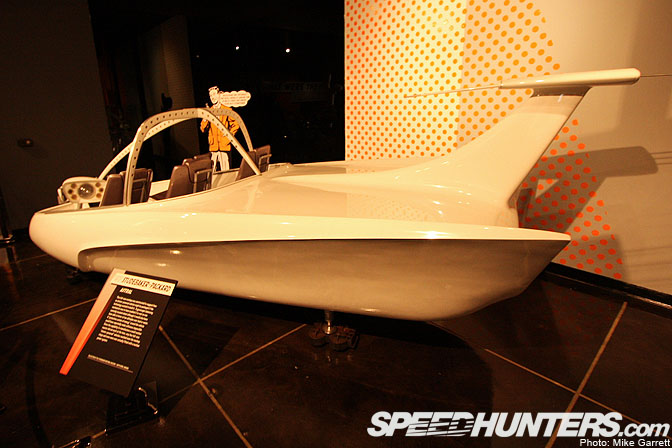 Here's something Linhbergh should like – the 1957 Studebaker-Packard Astral. This was a mock-up of what an atomic-powered vehicle might look like.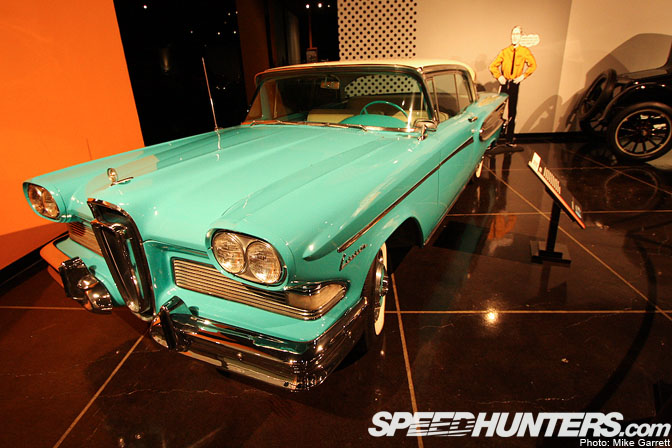 Another one of the more mainstream cars on display, Ford's Edsel. Even people who aren't into cars identify the Edsel as being one of the biggest sales flops of all time.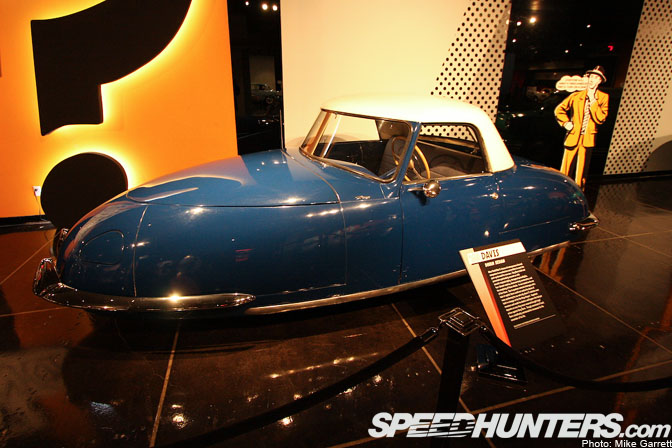 The Misfits of Motordom wouldn't be complete without some three-wheeled vehicles like the Davis Divan.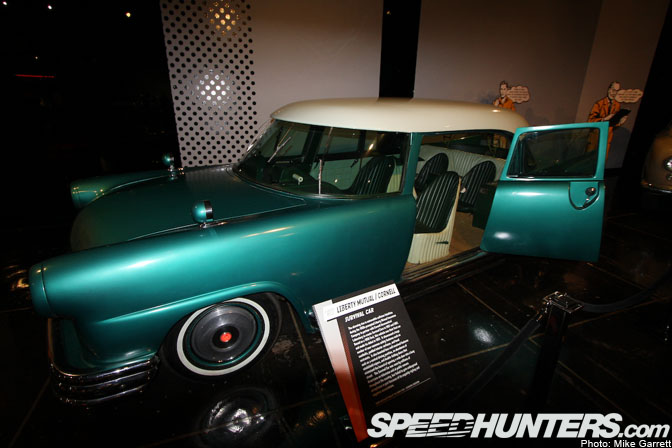 The 1957 Liberty Mutual/ Cornell "Survival Car" was built in response to the growing number of traffic fatalities at the time.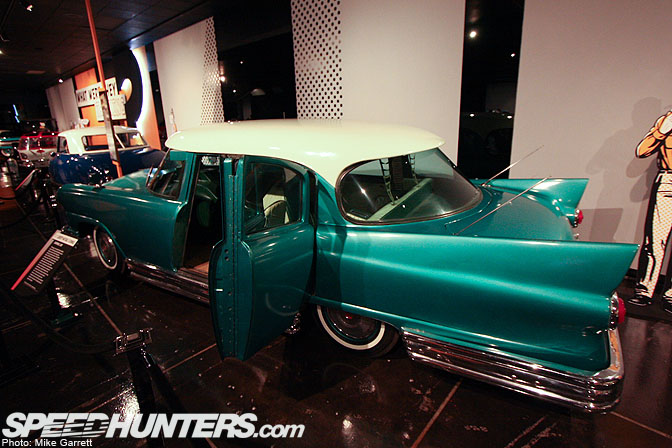 The Survival Car packed a lot of safety features that would make it onto future cars, and a lot that didn't it, including a strange center driving position.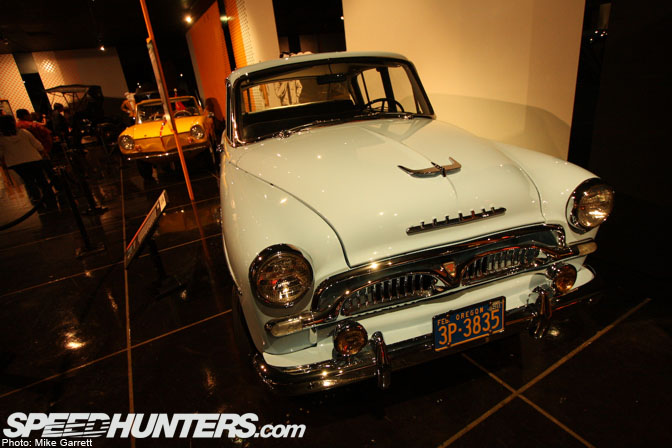 A 1958 Toyota Toyopet is on display as a lesson in what happens when you bring a small, underpowered car into a country of large, powerful ones. Toyota would obviously learn from their mistakes in tapping the American market…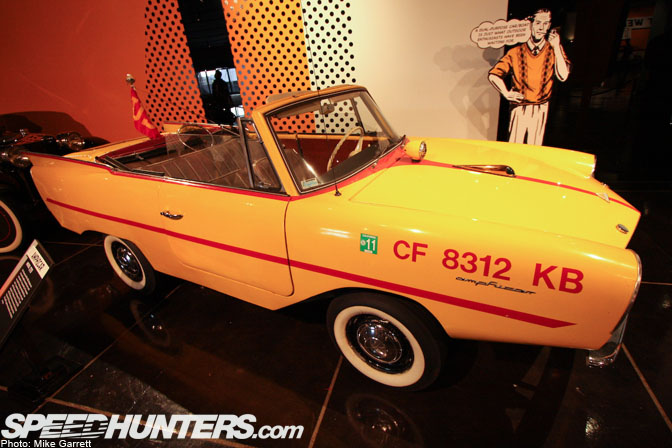 Finally, we have the 1967 Amphicar, the only civilian amphibious car to be sold with any degree of success. If you can't have a car that can fly, how about one that goes in the water?
If you want to check out the Misfits of Motordom for yourself, the exhibit runs through July 5th.
-Mike Garrett