This is going to be a busy few days on Speedhunters.com. John Brooks is already in Birmingham, UK getting set for the Autosport show, Dino is gearing up for the Tokyo Auto Salon and a group of us have converged on Dubai to film and photograph the Dubai 24 hour race.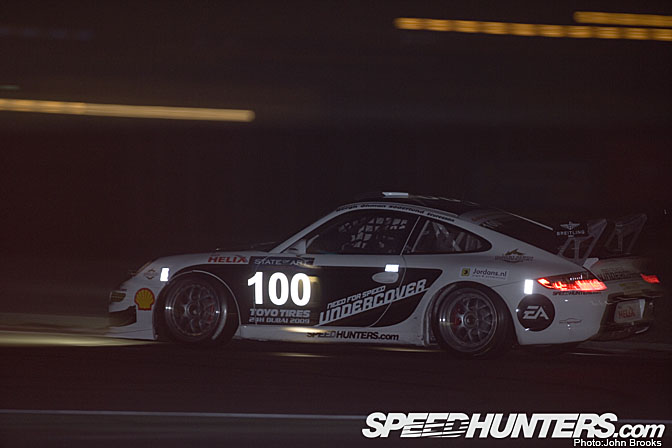 Some of you will remember last year we had a Porsche entered in the race which took fifth overall.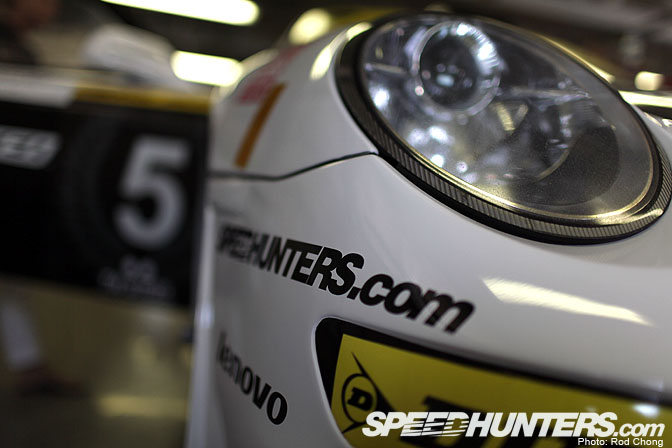 We're back with the car again this year, and this time we'll be will be producing a film of our experiences at the event.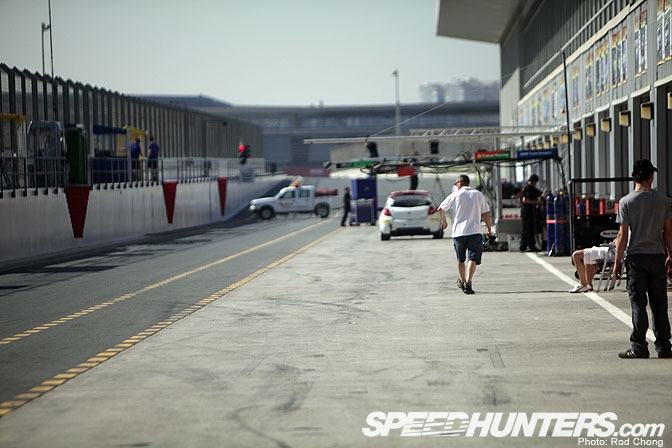 Arriving at the track on Wednesday afternoon it felt pretty low key…. Most of the teams were just getting set up and unpacked.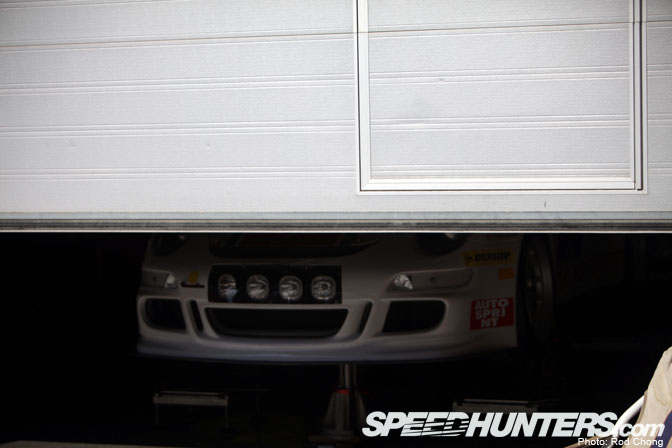 There are a staggering 75 cars entered into this years race with drivers representing 39 different countries.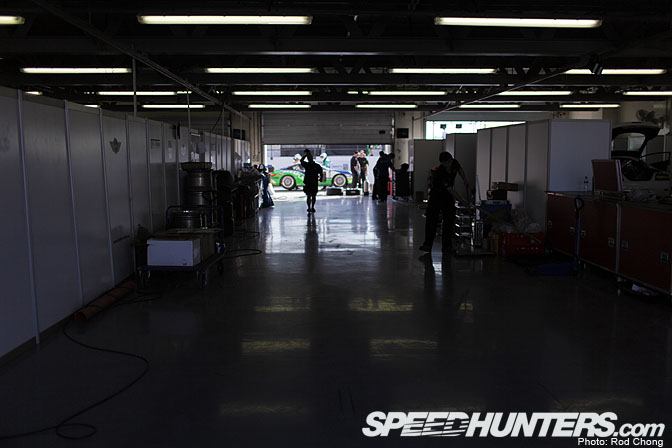 With much of Europe under a blanket of snow at the moment, a big international endurance event out in the desert of Dubai seems like a perfect recipe for success. For those of us in the northern hemisphere, it's a great excuse to escape the winter oppression of rain, snow and cold!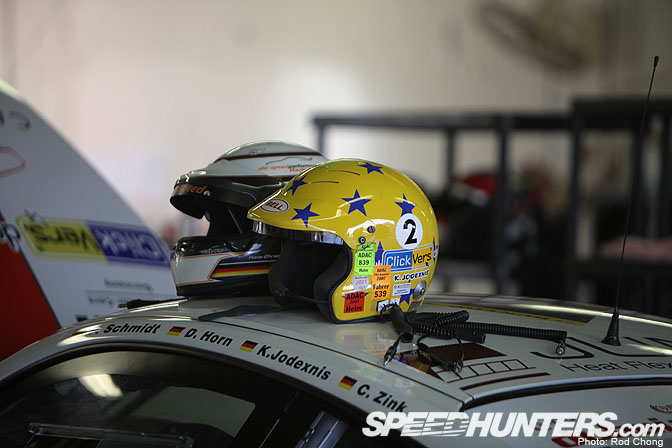 Indeed the majority of the racing teams and drivers are from Europe, although there are a few celebrity racers from the States and Japan here, too.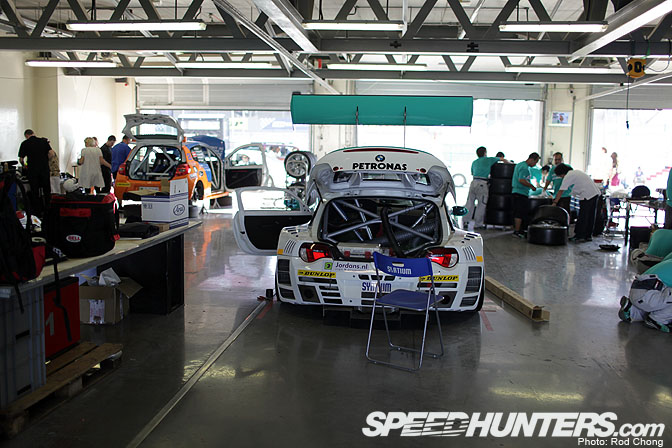 I'm sure some of you will recognize this championship winning BMW…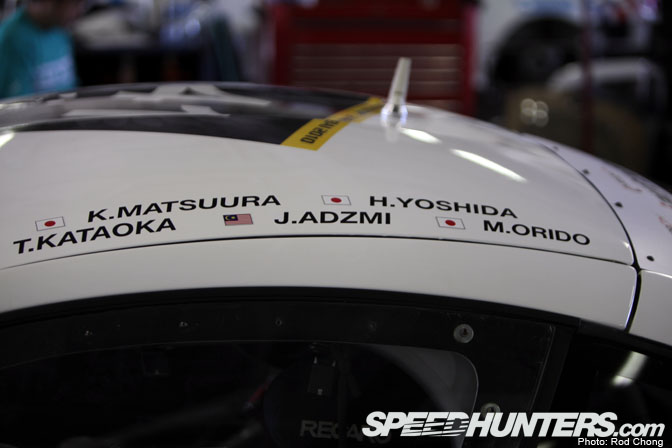 Or perhaps you recognize some of the drivers?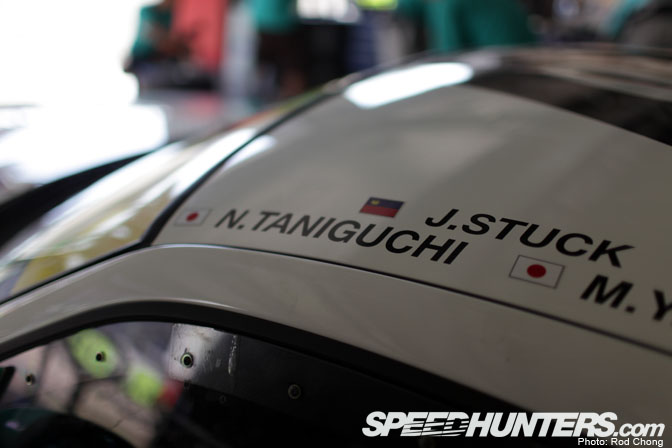 Or this driver name on the second car… Yes folks, we have a living god of drifting amongst us here in Dubai!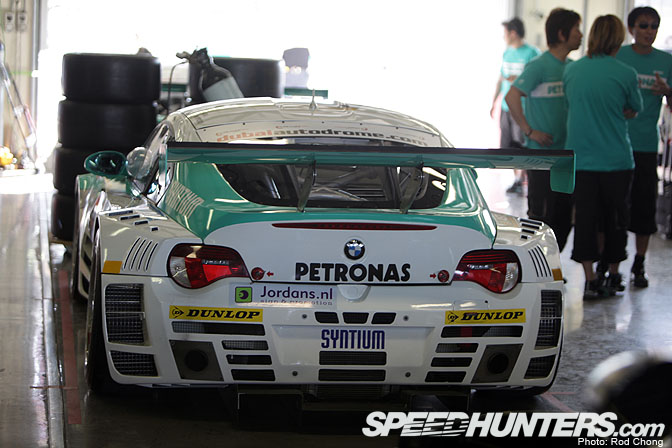 Both Orido and Taniguchi will be driving a pair of BMW Z4Ms for the Petronas Syntium team. They're an outfit which normally dominates the proceedings in the Super Taikyu series in Japan. We'll follow the story of this team in more detail of the course of the weekend.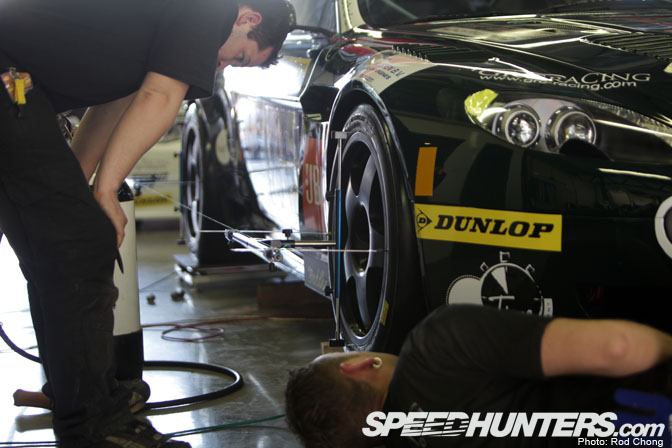 A lot of the teams were busy setting up the suspension geometry on their cars.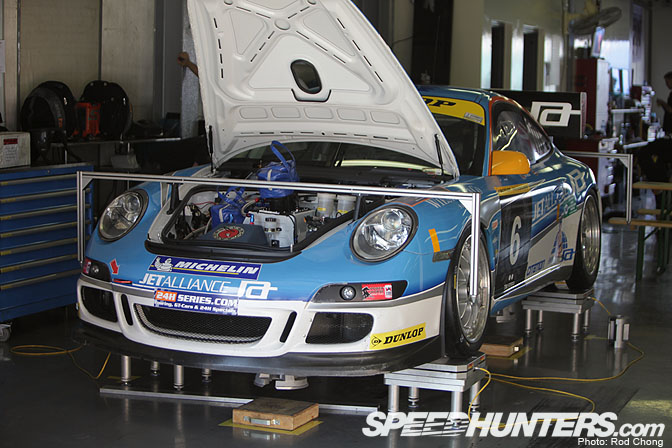 Seems like a few of them had different types of rigs and measuring systems.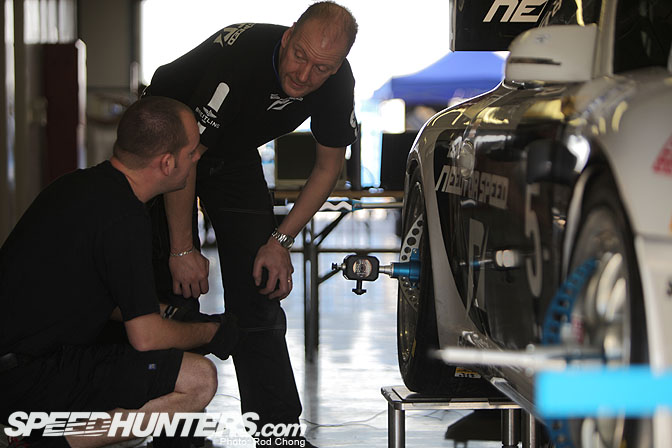 Our own Team Need for Speed have a pretty ballin' laser based system.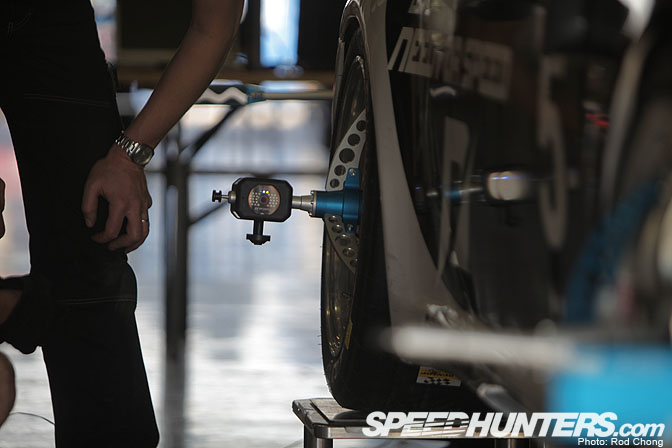 These sensors will transmit precise suspension information to a laptop.. Pretty trick.  For those interested, the car is running 4.5 degrees of camber on the back, currently…
Mind you, with this setup the car is eating up its tires a bit. All the cars at the event run Dunlop tires… and our team is more used to running Michelins, so they are still trying to dial the car in to this different brand of tires. A set of these Dunlops are currently only lasting 25 minutes, but we need them to last 2 hours. Ack…. More setup work is needed.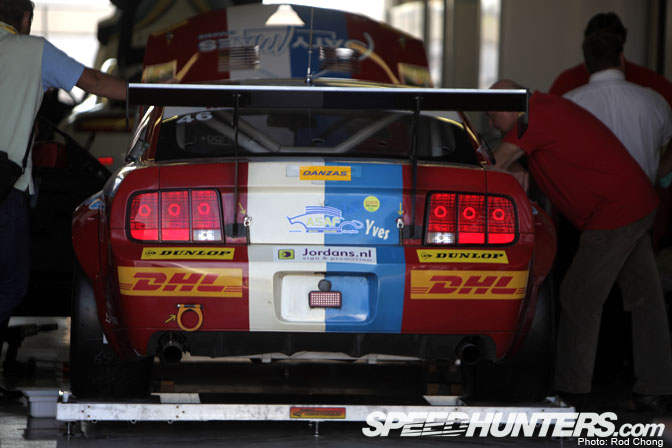 Here's another machine on a setup rig…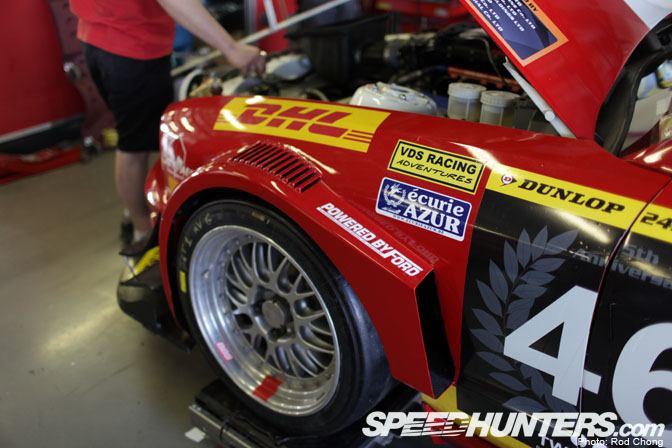 I thought of JR when I saw this Mustang… It's got some cool wide body styles.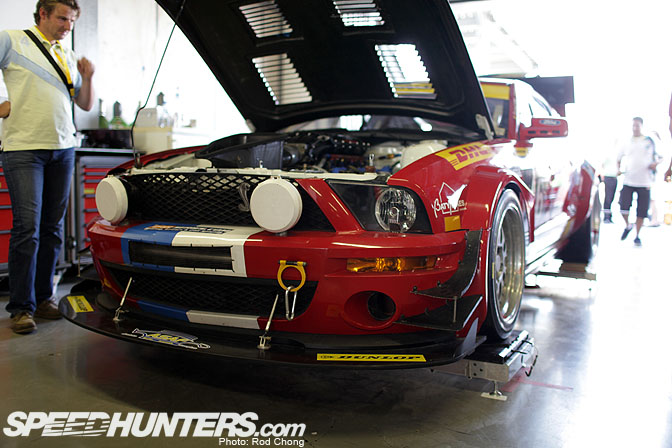 Tidy… The VDS Racing Mustang, run out of Belgium, is currently running to GT3 spec. I like it!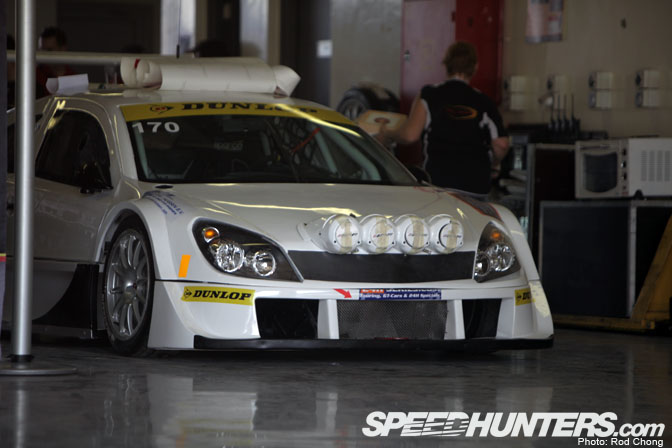 Some of you will be able to identify this machine as an Opel Astra bodied Solution F silhouette racer. It's the first time I've seen one in the flesh, having only previously
been aware of this type of car from the Race of Champions.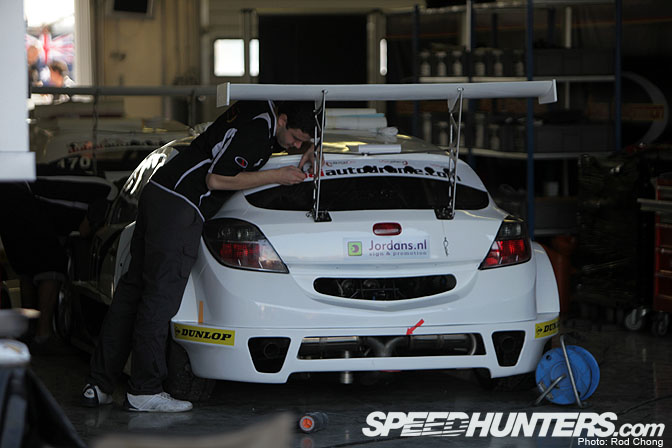 It's one of the more aggressive looking cars at the event.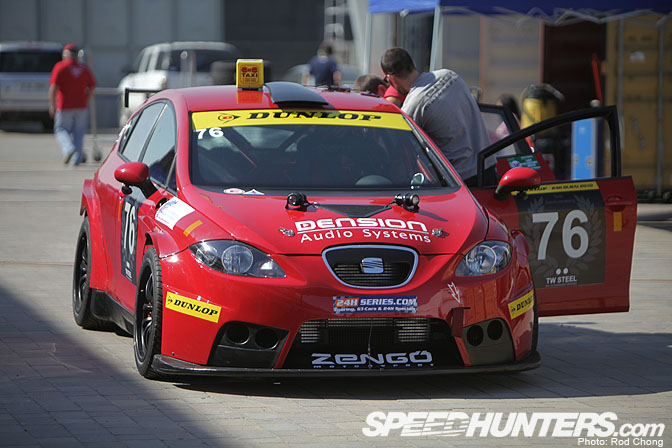 Here's a Seat Cupra Supercup car run out of Hungary. The Cupra shares its chassis with the Golf, but in many ways is a more interesting design IMO… the new Golf to me looks like a slightly stretched Scirocco without an identity of its own and lacks much character. Not so with the Seat!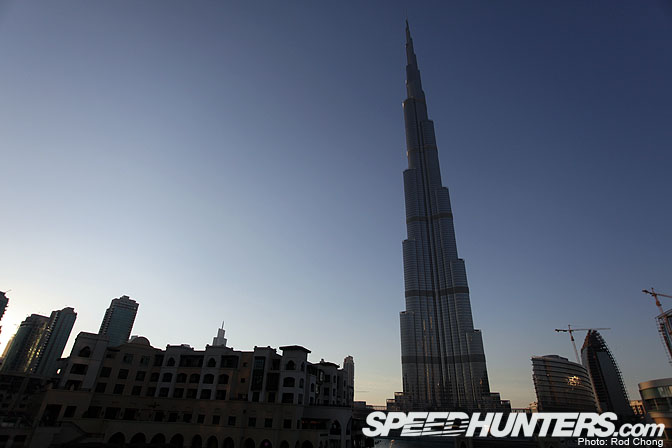 Ok I gotta head out on track to shoot some more ttys!
:R