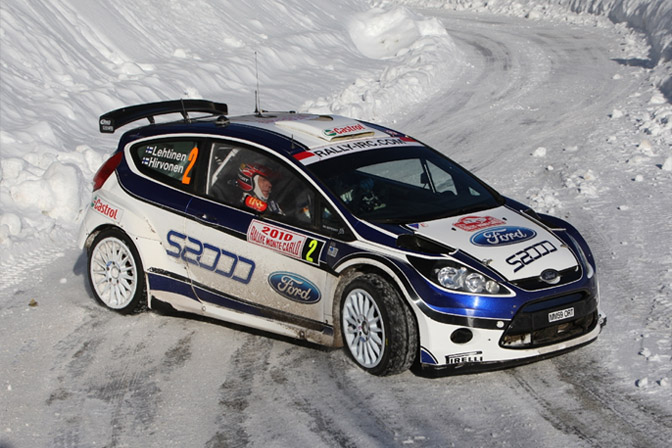 Regular Speedhunters will be aware from our preview last week that the Intercontinental Rally Challenge started its season last week with the Monte Carlo Rally.
It was a dominant and quite surprising win from Mikko Hirvonen in the all new Ford Fiesta S2000.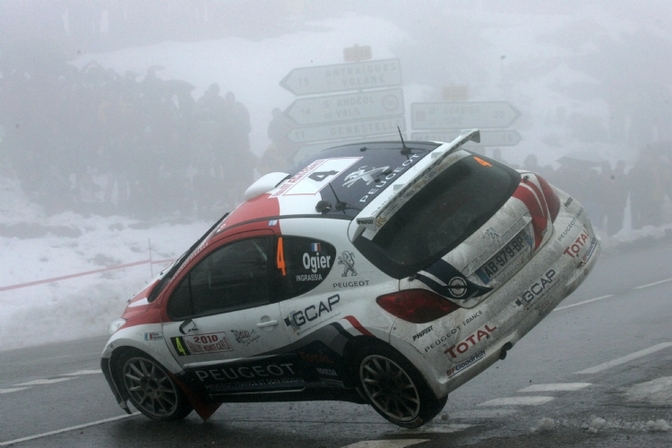 Hirvonen led from the start from Skoda's Juho Hanninen. Peugeot followed closely with last year's winner, Sebastien Ogier (above!) and Stephane Sarrazin and Kris Meeke in hot pursuit. One of the favourites, Jan Kopecky had a dire start losing four minutes on the very first stage with a Puncture.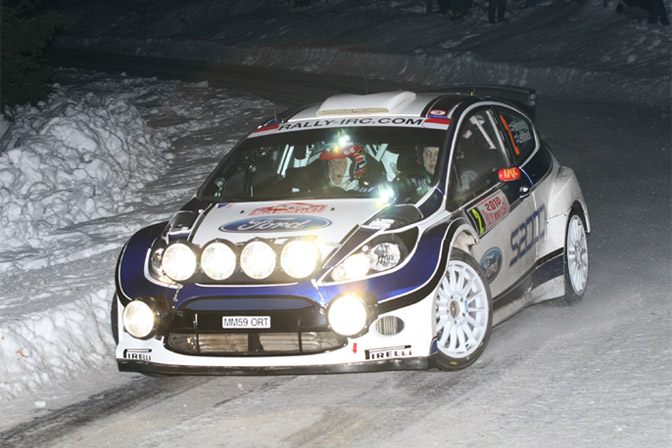 As Day One continued, Hirvonen continued to extend his lead as the Peugeots had highs and lows. Sarrazin moving up to second, while team mate Ogier, delayed when the Frenchman damaged a wheel after spectators built a row of snow across the track.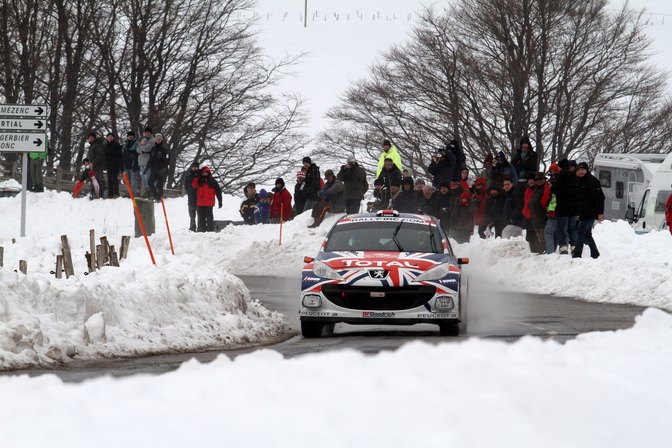 Current Champion, Kris Meeke then took over the challenge to the dominant Fiesta, taking second place after Sarrazin also suffered a puncture.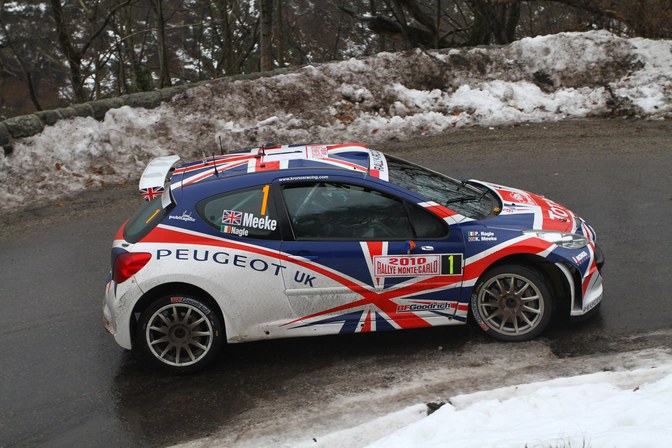 Peugeot had more bad news early on day two when Kris Meeke crashed out while second, hitting a bridge in the process. This allowed Hirvonen to extend his lead further, despite a puncture. With Meek's retirement, Skoda were now second with Juho Hanninen but would come under increasing pressure from a recovering Ogier in his Peugeot by the end of the second day.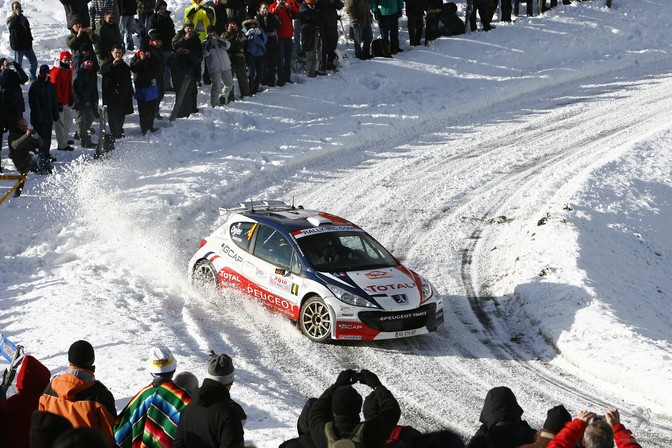 Ogier won the first stage of the final day, later moving into 2nd place after some good consistent results but disaster struck on the penultimate stage when the car suffered a mechanical failure.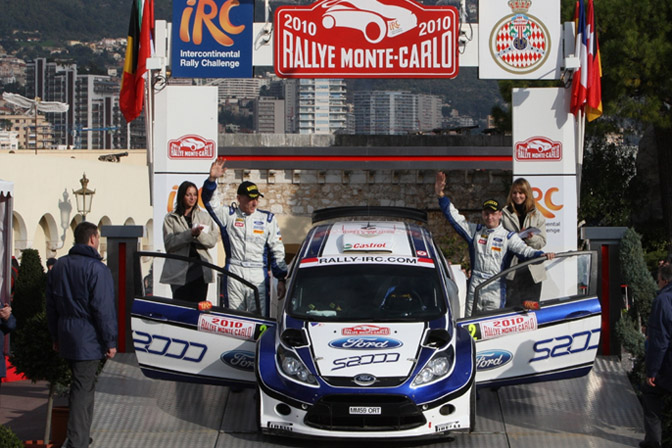 Mikko Hirvonen would take the victory, by almost 2 minutes from Juho Hanninen in the Skoda.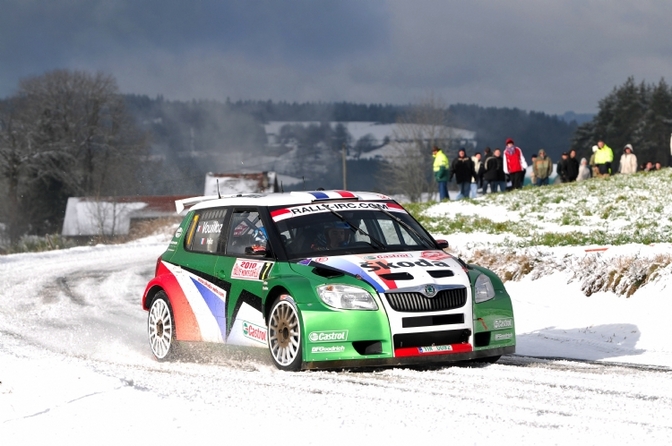 Nicolas Voulloz was third, in a one-off outing for Skoda,,,,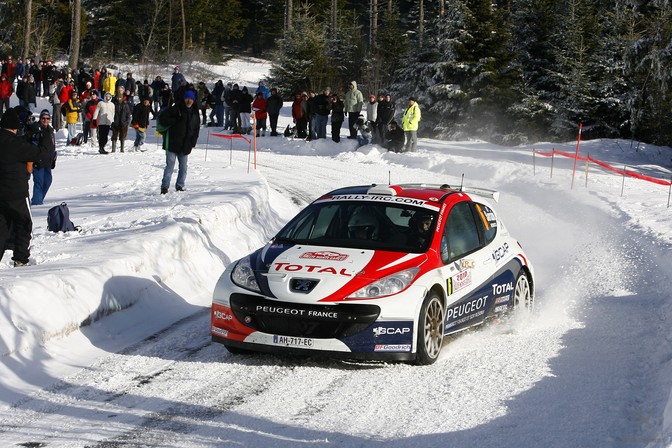 ,,,,while the first Peugeot home was Stephane Sarrazin.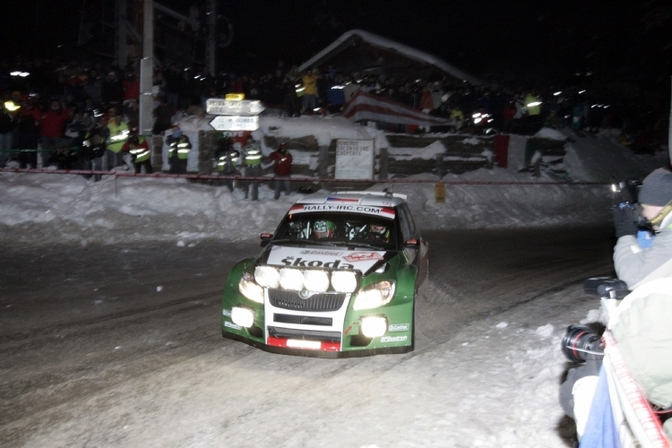 Jan Kopecky, who was 26th after Stage 1 worked his way back up to an excellent 5th place,,,,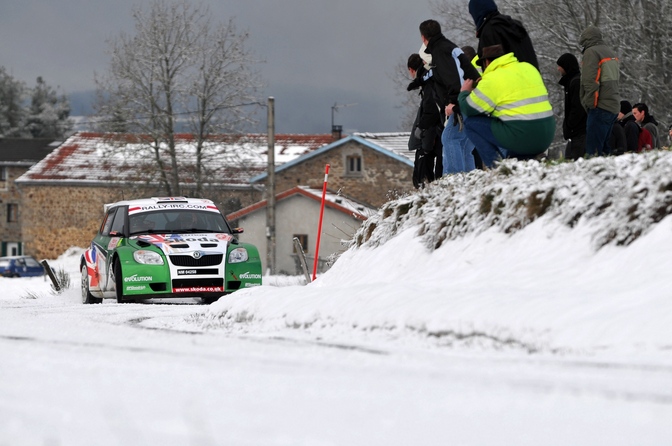 ahead of fellow Skoda driver, Guy Wilks.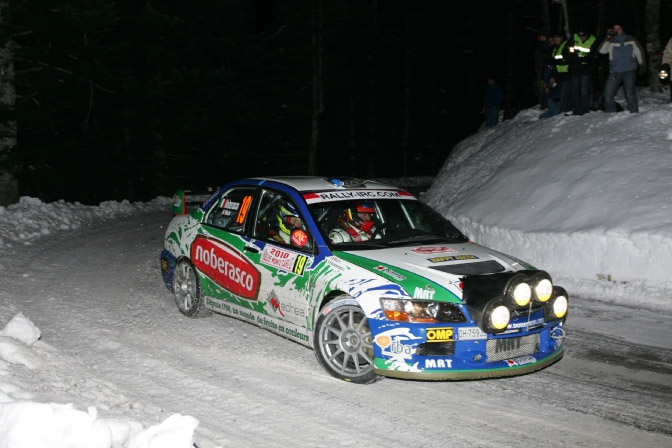 Leading Subaru was Olivier Burri in 13th while the first Lancer home was Michele Cinotto (above) in an Evo IX.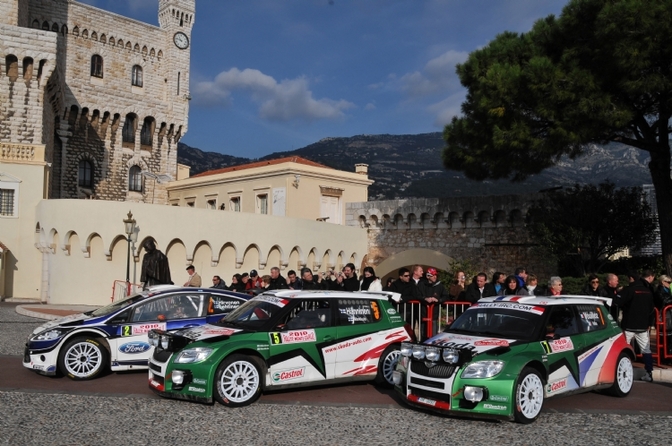 An excellent debut for Ford and M-Sport was followed less than 24 hours later, by victory for Nasser Al Attiyah in the Q-Tel Rally in a similar machine. M-Sport now have orders for 22 cars!  Skoda also did well finishing 2nd, 3rd, 5th, 6th and 9th!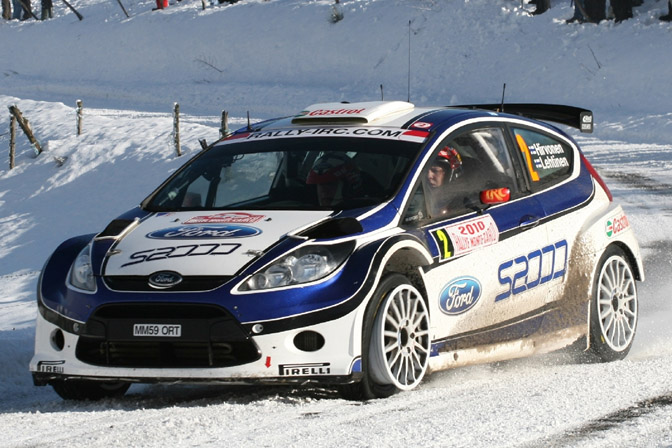 The S2000 will also form the basis of Ford's next gen 2011 WRC entry. New regulations stipulate a 1600cc Turbocharged unit and more parts from the road going Fiesta to bring down costs. (Useless fact- the current Focus WRC shares just 62 parts with its roadcar cousin)
The IRC continues in early March with the Rally Curitiba in Brazil.
-Andy Blackmore
Images: Peugeot, M-Sport, Skoda UK, Intercontinental Rally Challenge
Speedhunters Preview of the 2010 Monte Carlo Rally
Intercontinental Rally Challenge